David Corn's Scoop of the Year: The 47 Percent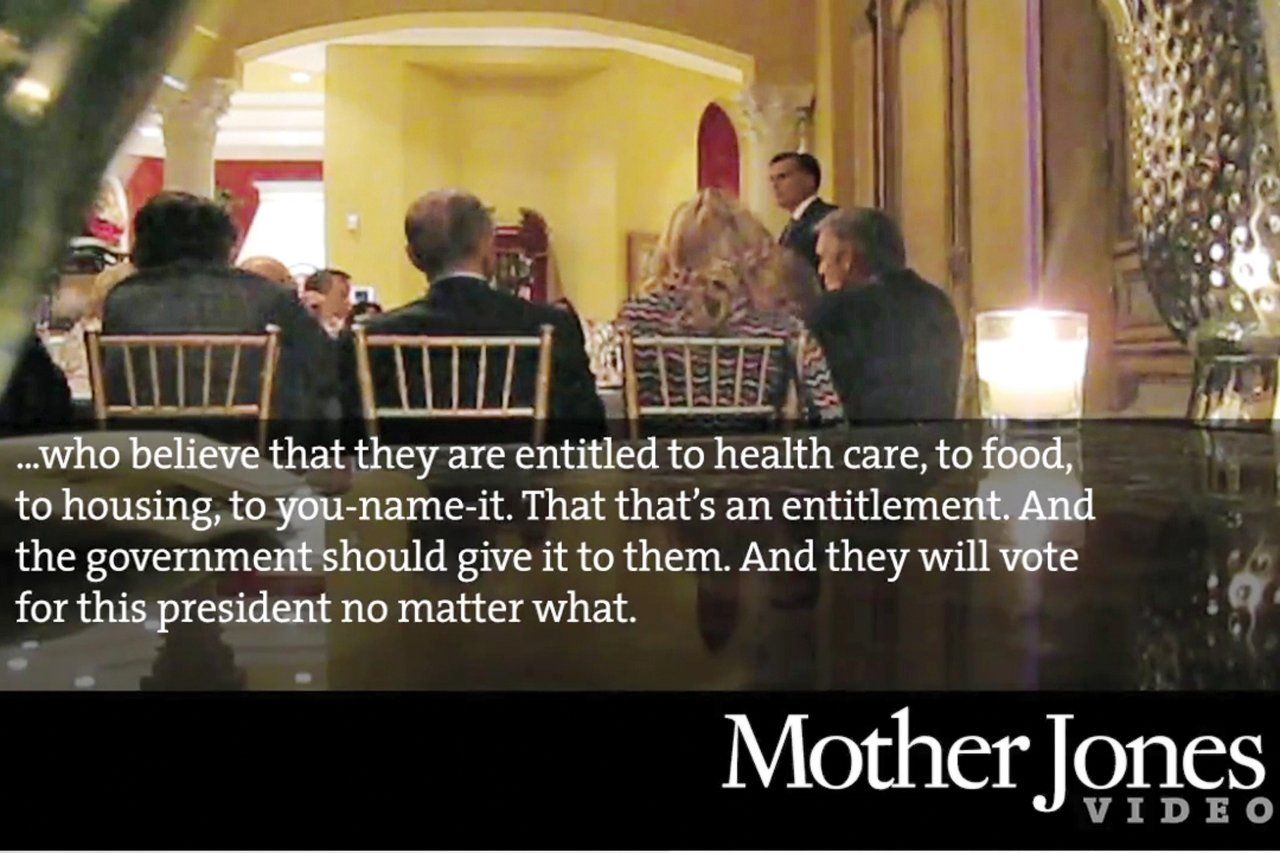 David Corn knew he had landed a big scoop last summer when he obtained a video—surreptitiously recorded at a fundraiser—of Mitt Romney deriding the "47 percent" of voters who "believe that they are victims" and feel "entitled" to government benefits. But it still stunned him how quickly the "47 percent" remarks came to dominate the presidential campaign. And he has a theory about that: "Who gets to go to a $50,000-a-plate dinner and hear a candidate speak candidly?" says the Washington bureau chief for Mother Jones magazine. "It had a voyeuristic side to it."
Corn, whose scoop was back in the news this week, when it was recognized with a George Polk Award for Political Reporting, is best known as a fiercely liberal MSNBC commentator, a mile-a-minute talker who can be relentless in ripping Republicans. But when we spoke the other day, he told me that he wants to be known above all as a reporter. "I have an almost naive belief that the best way to win an argument or improve the world is to put more truth out there," the 54-year-old explains. Corn says he tries to bring facts to the table when discussing, say, National Rifle Association chief Wayne LaPierre on MSNBC—"not just yelling that I think he's a psychopath."
Mother Jones co-editor Clara Jeffery believes that Corn's secret is "manic energy and a real nose for a story. He just burrows in when he's got something." Indeed, Corn insists that, despite his political views, he would also have jumped on a video that embarrassed President Obama.
But it's undeniable that liberals are drawn to Corn. It was Jimmy Carter's grandson who led him to the source who had the 70-minute Romney video. The source, who liked Corn's digging into Romney's tenure at Bain Capital, decided that electronic delivery was too risky and that the disc had to be mailed from a city other than the one where he lived—leaving Corn waiting nearly a week for it to arrive.
One lingering question about the Romney tape: was it unfair to report a candidate's secretly recorded words? Corn says no: the comments were about policy, not a "private bedroom conversation," and, he argues, there isn't a "presumption of privacy" at a fundraiser.
These days Corn is still reporting on secret videos. He recently revealed that the Tea Party group FreedomWorks had made a promotional tape featuring two female interns, one in a panda suit who simulated performing oral sex on Hillary Clinton. Yes, he has conservative sources, too. "What still has the highest premium," Corn says, "is when you break stuff that people don't know. That is the killer app."