The Other Other White Meat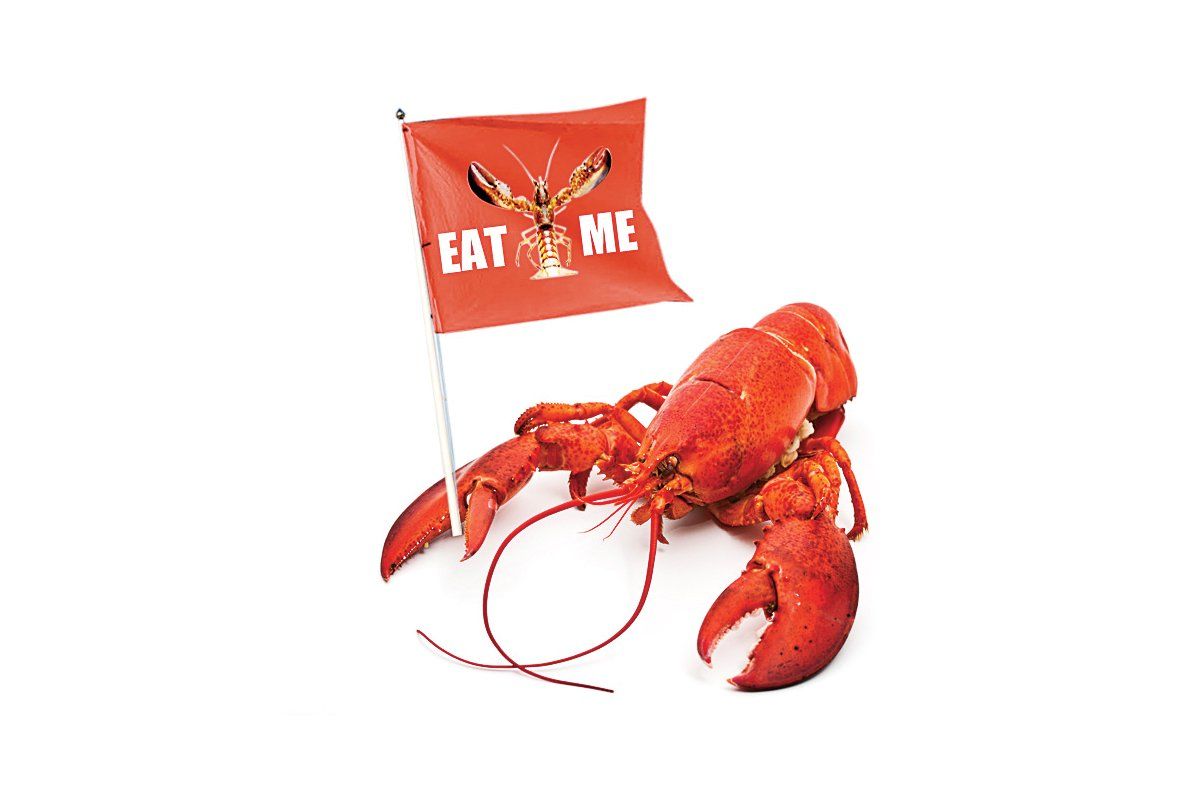 Last week in Rockland, Maine, if you bought a tire from Eastern Tire & Auto Service or got a massage at Synergy Massage & Bodywork, your purchase came with a lobster. Dozens of restaurants up and down the coast were offering lobster specials, advertising them on sandwich boards outside and posters in the windows. It was "Lobsterpalooza," or, as the campaign's creator has said, a way to turn "lobsters into Lobsteraid."
All these promotions are part of an effort to mitigate the impact of this summer's lobster glut. A record harvest sent prices lower than they've been in at least three decades, and Maine, where the lobster industry is estimated to be the third-largest employer, is scrambling to figure out what to do with its unprecedented catch.
One solution: rebrand the lobster and convince people to eat more of it. Gov. Paul LePage kicked off the Maine Lobster Promotion Council's new Lobster Lovers Celebration by declaring August "Maine Lobster Month." Meanwhile, a new TV spot asks Mainers to "get out and show your love for Maine lobster and support our local lobster industry." The ad shows a lobsterman giving a bouquet of the crustaceans to his girlfriend and ends with lobsters on the beach in the shape of a heart.
Plans are underway for a similar campaign on the national level. In mid-August the Maine Lobster Advisory Council, a group of fishermen who work with the state to protect the industry, unanimously agreed on a $3 million marketing push that they hope will have the same revitalizing effect that the "Got milk?" ads had on the dairy industry.
But the details of that effort have to be hashed out in the state legislature, and some fishermen are balking at suggestions that they pay higher license fees to fund it—fees they can scarcely afford with the price of lobsters falling and the cost of bait and fuel rising. Some lobstermen are already staying home rather than fish for lobsters that could sell for as little as $1.35 a pound.
Others are concerned that the industry is facing a problem no marketing campaign could help. This year's glut was largely due to warmer weather moving up the Atlantic coast, which caused the lobsters to shed their hard shells months earlier than they normally do. This summer, that meant the harvest was huge, but what it will mean next year, or the year after that, is anybody's guess. "How is the warm water in the winter going to affect the mating habits, the physiology of the beast?" asks Robert Bayer of the Lobster Institute at the University of Maine. "Nobody knows. A change like this, it's worrisome."