The War on Christmas Is Over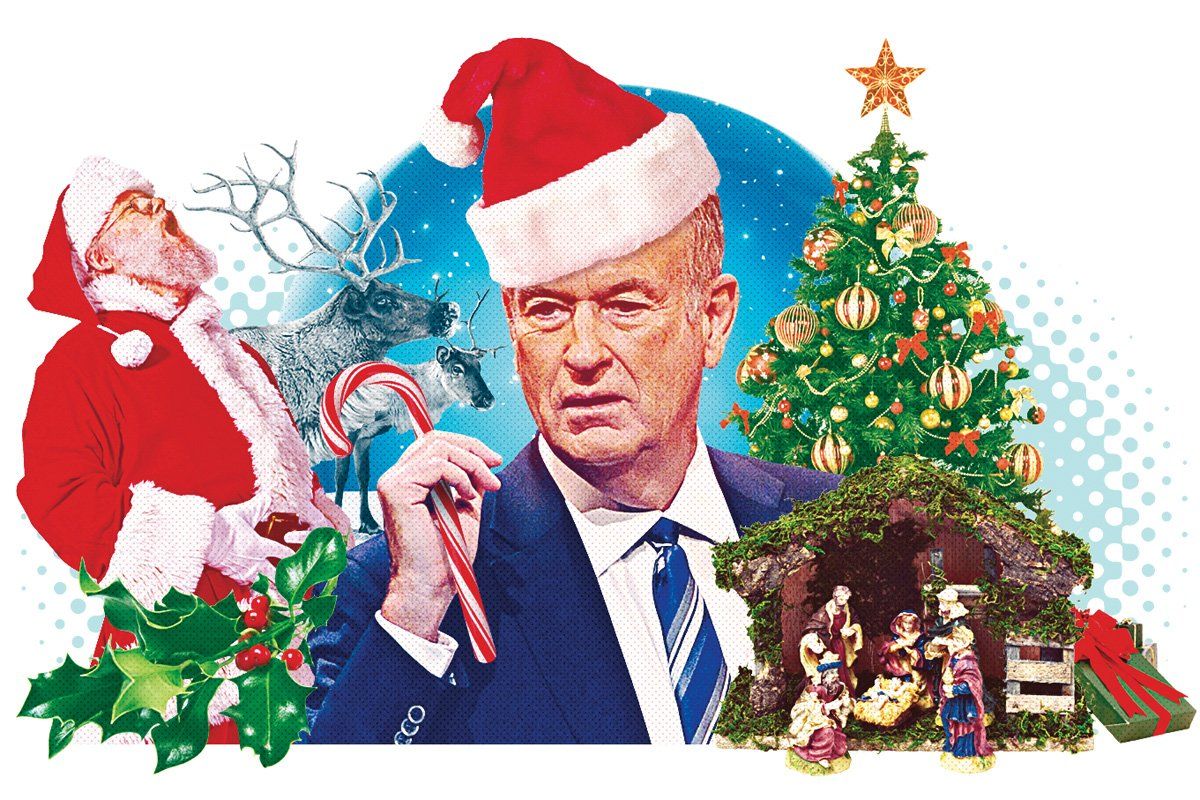 Jon Stewart recently introduced his annual skewering of the "war on Christmas" with a montage of Fox News personalities breathlessly reporting the latest outrages against the holiday's religious origins. "Let's face facts," Stewart said. "The annual Fox 'war on Christmas' has become a little predictable."
For several years now, there have been signs the war on Christmas is running out of ammunition. Google Trends shows a peak in news articles mentioning the Christmas clashes in 2005, after which they slowed to a small annual blip. In 2007 the Springfield, Ill., State Journal-Register remarked that the paper had received hardly any letters about the war on Christmas. "If there still is a War on Christmas going on, its soldiers must have gone underground," they wrote in a Christmas Eve editorial. Despite occasional flare-ups, like 2010's "billboard war" between Catholics and atheist groups outside New York City, the battle over the December holidays gradually became the stuff of social-media memes, Onion parodies, and Daily Show takedowns.
How did this cultural flash point slide into oblivion, with Bill O'Reilly virtually the last person continuing to fight? Some Christmas soldiers say it's because their side won. According to the American Family Association, 80 percent of the ­retailers the group profiled for its inaugural "naughty and nice" list in 2005 used religion-neutral terminology like "holidays" in their advertising and store signs. Now an overwhelming majority have ­reverted back to using the word "Christmas." ­Randy Sharp, a spokesman for the AFA, says that "there has been a correction." Retailers, he says, realized "people weren't offended by being wished a 'Merry Christmas,' but those of us who celebrate the historical significance of the birth of Christ are offended when you downplay that."
Bill Donohue, the president of the conservative Catholic League, which has skirmished with atheist groups over Christmas displays, said his organization has received far fewer reports of alleged discrimination against Christmas this year.
Though the war on Christmas may no longer be an annual news event, its legacy remains in ongoing local battles over religious expression in schools and on government property. Anecdotally, some Americans say that anger over the perceived purging of Christmas from society was simply absorbed into the right's more general resentment toward the forces of multicultural inclusion. "It's become part of the background noise," said Charlie Digiglio of Waxahachie, Texas, describing conversations he's overheard among friends and co-workers. "For many people, it's just an assumed reality that's hardly worth mentioning anymore."