The Daily Debate
Should Biden Step Aside?
Top Stories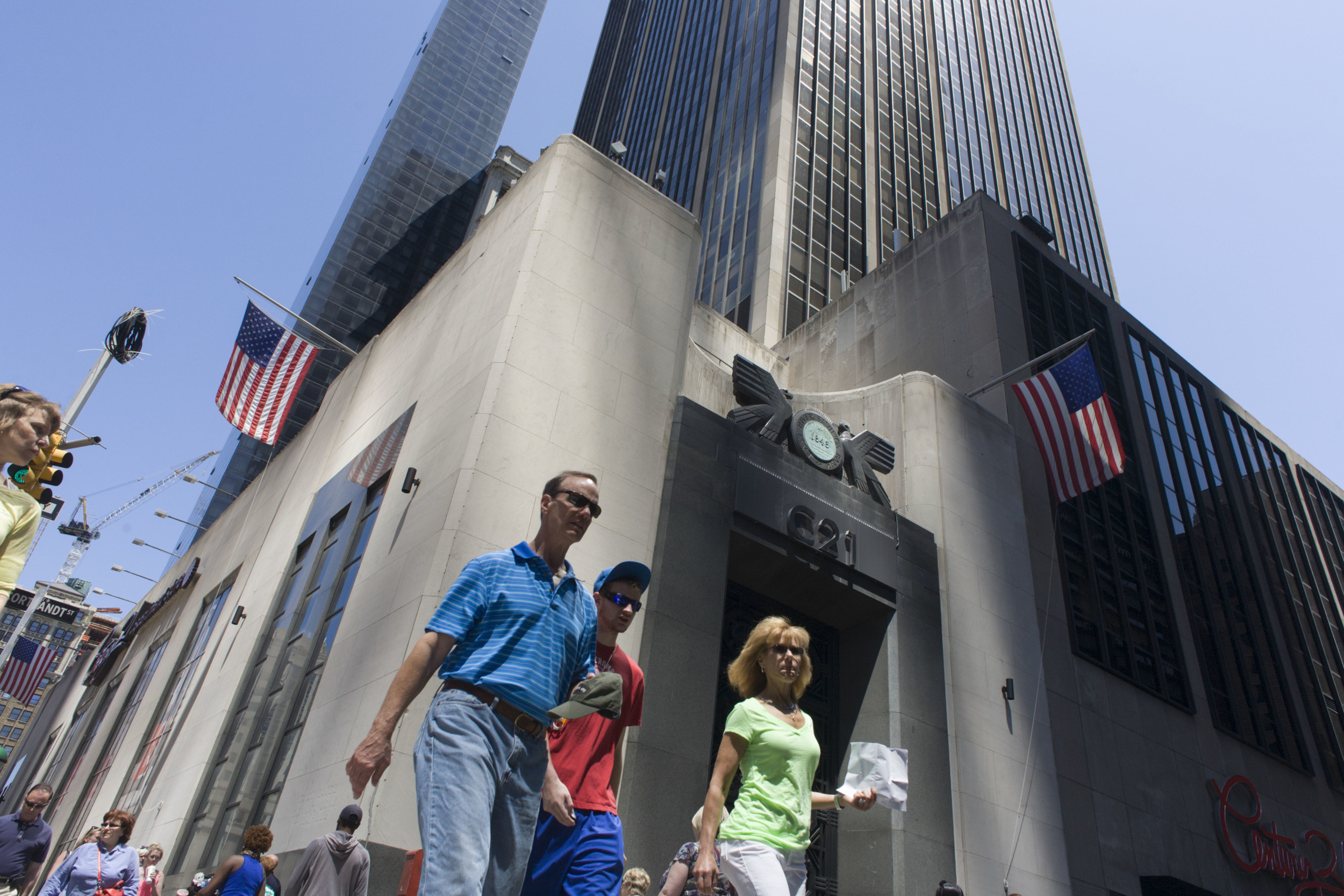 Americans' savings are drying up fast—leaving them vulnerable to possible economic shocks.
6 MIN READ
Welcome to the Bulletin,
Tropical Storm Ophelia made landfall near Emerald Isle, North Carolina, early Saturday. The storm is now headed up the East Coast, with strong wind and heavy rain.
Poland's Prime Minister told Volodymyr Zelensky to never "insult Poles again" after the Ukrainian president suggested Poland was putting on "political theater" over grain export disputes.
United Auto Workers will expand strikes to 38 General Motors and Stellanti locations in 20 states until the companies "come to the table with a serious offer," President Shawn Fain announced.
Hundreds of demonstrators gathered in Ghana's capital for a third day of protests over a looming economic crisis. The anti-government protests have resulted in about 50 arrests.
Vice President Kamala Harris will lead the first White House Office of Gun Violence Prevention

, intended to seek ways around Congressional inaction for stronger gun control legislation and curb rising violence.

The CDC's advisory committee voted 11-1 to recommend a maternal vaccine

to protect newborns from respiratory syncytial virus, or RSV– the first of its kind. The vaccine, made by Pfizer, still needs recommendation from the CDC.

In the ongoing war in Ukraine

,

Ukraine made a breakthrough in the strategically important town of Verbove in the Zaporizhzhia region, Ukrainian General Oleksandr Tarnavsky told CNN.


A world without cigarettes is possible. Approximately 9 out of 10 adult smokers don't quit. These smokers deserve access to better alternatives to continued smoking. Learn more.
If you like this newsletter, please share it. If you've been forwarded this email, you can sign up on Newsweek.com/newsletter. If you have any story tips, feedback or ideas for what we should do next, please email Emeri B. Montgomery at e.montgomery@newsweek.com. We appreciate your feedback and you starting your day with us.
TL/DR: "If we get the vote, it'd be really interesting to see how anybody can explain voting no. This is such a simple, common sense, reasonable bill." Sen. Ron Johnson told Newsweek.
As Congress grapples with an impending government shutdown, one Republican senator says he will move forward with a funding bill he derailed — only if another bipartisan bill also gets a vote. Republican Sen. Ron Johnson of Wisconsin told Newsweek the Prevent Government Shutdowns Act would stop federal shutdowns by triggering a Continued Resolution, which maintains federal spending at its current level and institutes mandates, if spending agreements are not reached by the year's deadline.
The government shutdown inched closer when Johnson deprived bills funding the Departments of Veterans Affairs, Agriculture, Transportation, and Housing and Urban Development of his vote. House Republicans have struggled to unify behind their own partisan spending bills, which have portrayed conservative messaging rather than hopeful legislation passing the Democratic-controlled Senate. This has eased Senate Leader Charles Schumer's demand to bring the act to the floor, saying the bill might not fare well with other members of his caucus — labeling the act a "gimmick."
What happens now? The government will shut down on October 1 if Congress cannot agree on passing its 12 annual spending measures. Johnson said he plans to continue pushing Schumer to bring the bill to the floor, saying "there'll be all kinds of tools we can potentially use" to bring a vote forward. For this measure to be signed into law, it must receive support from both the Senate and House. If the government shuts down, thousands of federal workers will have to stay at home. Federal employees furloughed won't get paid but usually get reimbursed when they return to work. A delay in processing of applications for passports or government loans could be seen, and services at federal-run facilities such as museums and parks are likely to be suspended too.
TL/DR: "Lower-to-middle income households have likely already depleted their excess cash. Even when 'excess' cash runs dry, households can keep spending at elevated rates; it will just leave them more financially vulnerable," Wells Fargo economist Shannon Seery told Newsweek.
A drop in savings and record credit-card debt could spell disaster for the U.S. economy should a recession hit, experts told Newsweek. The personal savings rate remained lowin 2023, according to the Bureau of Economic Analysis. In July, the rate was 3.5%, down from 4.7% in May. While savings are higher than last summer — touched a record low of 2.7% last June — it remains lower than the average rate of 8% based on data going back to 1959.
34% of Americans were able to save less money this year than before the pandemic, a Newsweek poll found. 57% said they no longer had extra savings. Why are Americans saving so little? A record credit card debt, totaling $1 trillion as of August. "There's been a lot of things contributing to this—interest rates are higher... everything is more expensive," financial expert Jade Warshaw said. Behavioral experts noted that weak saving habits "are a long-standing American tradition," and part of the way we're wired as human beings.
What happens now? Wells Fargo's economist Shannon Seery said her company estimates that households still have some excess liquidity remaining. And while retail sales data suggests consumers are spending, Wells Fargo predicts that "households will face bigger hurdles in the remainder of the year." This lack of savings leaves Americans vulnerable to potential economic shocks, including the sudden rise of inflation or a recession. "Recessions are never fun," chief financial analyst Greg McBride said. "Without a sufficient savings cushion, there is little buffer for unplanned expenses or income disruption that often materializes in a recession." The end of the student loan payment moratorium in October will reduce annualized real GDP growth in the fourth quarter by about 0.2%, said Mark Zandi of Moody's Analytics.
TL/DR: "Their goal is basically to suffocate us economically," Ukraine's Defense Ministry adviser Andriy Zagorodnyuk said. "The only thing we can do is destroy the Black Sea Fleet and say that any new ship in the area will follow the previous ones."
The Black Sea has become a dangerous place for Russian warships, which have failed to pacify the strategic water body despite naval superiority. Suspected Ukrainian missiles hit the Russian Black Sea Fleet's headquarters in Sevastopol, the latest in a series of attacks in Crimea. Kyiv is embarking on a strategy to "demilitarize" the Black Sea Fleet, Ukrainian experts close to the Defense Ministry told Newsweek, eroding support infrastructure and picking naval assets as it looks to isolate and, eventually, liberate Crimea.
Control over the Black Sea has long been Russia's ambition. The 2014 seizure of Crimea and the Azov Sea blockade served this goal, limiting Ukraine's naval access and choking exports. However, few elements of Vladimir Putin's war have gone to plan, particularly in the Black Sea. 16 Russian vessels have reportedly been damaged/destroyed, with each loss posing a challenge for Russia's shipbuilding sector amid economic strain and sanctions. Following recent attacks, many Russian Kilo-class submarines have been moved to the Novorossiysk port.
What happens now? The war shows no sign of easing or ending. Neither Kyiv nor Moscow is considering peace talks, and both believe they can achieve their goals. The Black Sea — a dangerous flashpoint between NATO and Russia and a chokepoint on global food supplies — will remain tense for the foreseeable future. "We will be attacking Russian ships until they all follow the Moskva, or they run away to the eastern part of the Black Sea and stay there," Zagorodnyuk said. Ukraine is still pushing for advanced Western weapons, including F-16 jets and Army Tactical Missile Systems, but these will not be enough to secure the Black Sea in the long term. Ukraine needs a "mosquito fleet"—a large fleet made up of smaller craft—capable of operating out to around 65 miles from the coast for several days at a time, Ryzhenko said.
TL/DR: "Properties were overvalued by an average of 15 to 30 percent across markets where insurers were already responding to climate risk and pushing property owners to the state-run 'insurers of last resort," First Street Foundation founder Matthew Eby told Newsweek.
A quarter of U.S. residential properties are estimated to be overvalued relative to their climate risk, a report by First Street Foundation found. As the frequency and severity of weather events increase with climate change, homes in states like California and Florida are more vulnerable to damage from hurricanes, floods, fires and earthquakes. Homes likely to be destroyed yearly by flames are liable to double over 30 years, the nonprofits's research showed.
The most overvalued markets are those that are seeing "dramatic increases in climate risk and rising costs of home ownership" due to skyrocketing protection costs through insurance products, First Street Foundation founder Matthew Eby told Newsweek. "Those locations are concentrated throughout the Gulf and Southeast Atlantic coasts in places like Houston, New Orleans, Tampa, and Miami" and "in the West due to wildfire risk." The Midwest and Northeast are vulnerable to "unknown flood risk." This overvaluing has created a bubble "that exists for about 39 million homes."
What happens now? The consequences could be disastrous for the housing market. "Once that risk is realized, awareness increases, and property values decrease based on observed transaction data," Eby noted. "In the most extreme cases, some homes would essentially lose all of their value," he said, and "in the least extreme it is less than 1 percent." The broader consequence is that "we have built up a 'climate debt' over the past few decades" due to the combination of construction in areas that are riskier and a failure to act on the risk "more quickly." Correcting this would result in a "deflation of the climate bubble, and the insurance industry is the first mechanism where we are seeing this happen. Others will soon follow."
TL/DR: "This entire so-called "Indo-Pacific" policy of either the U.S. or generally of the Western Hemisphere via the encirclement of a regional power around the South China Sea is concerning," caretaker Prime Minister Anwar-ul-Haq Kakar told Newsweek.
Pakistan is preparing to respond to the U.S. policy of empowering the South Asian nation's longtime rival India, according to caretaker Prime Minister Anwar-ul-Haq Kakar. Kakar sat down with Newsweek in an exclusive interview on the sidelines of the United Nations General Assembly, where he discussed stability amid economic turmoil and militant attacks and the decades-long dispute with India, which strengthened its relationship with Washington when both nations sought to counter China, a crucial Pakistan partner.
Kakar contributes a rise in the violence plaguing his country to lingering insecurity in neighboring Afghanistan and tries to manage the "complex relationship" in a way "mutually beneficial to both sides." According to him, India is trying to "take advantage" of economic competition to boost [the notion] Pakistan is a leftover of the Indian Union and "should be penalized." While Islamabad has long sought to boost relations with Washington, he questioned whether the U.S. was truly invested in a region with vast potential.
What happens now? Kakar's biggest goals for Pakistan will be assisting and supporting the election process while focusing on an economic revival plan. While he is concerned enemies of Pakistan could take advantage amid an uptick of attacks, Kakar says his government is "ready to respond" and is "observing it and approaching it in a plethora of angles." Pakistan is trying to do its own preparedness to respond to a "so-called Indo-Pacific strategy" he believes is done for the objectives which suit Western powers and is closely monitoring. In terms of another election, Kakar says one will take place, and "quite soon."
TL/DR: "Too many of our kids are struggling to stay healthy because their families can't afford the care they need," Pennsylvania Democratic Sen. Bob Casey said.
A new bill introduced by Pennsylvania Democratic Sen. Bob Casey to the Senate seeks to extend Medicaid coverage to all children by automatically enrolling them in the federal health insurance program. Currently, minors are eligible for Medicaid only if their family's income is 138% of the federal poverty level, or roughly $34,307 for a family of three. Families earning more can receive lower-cost coverage for their children but there are many who struggle to afford that coverage. About 4%, or 3.12 million, minors are uninsured, according to the Department of Health and Human Services (HHS).
The proposal faced mixed reactions. Becky Ludwick of the Pennsylvania Partnership for Children told the Philadelphia Inquirer that the change would be "transformative," and would mean "we would not see children unnecessarily falling out of coverage when they don't need to." But having federal insurance "doesn't guarantee you access" to health care over those with private medical insurance, Commonwealth Foundation's Elizabeth Stelle said, also raising concerns over the cost of the expansion.
What happens now? If passed, all children would be enrolled in Medicaid at birth and will remain covered without the need to re-enroll until they turn 18. Parents would, however, have the ability to opt out if they have family coverage through other means. About 15 million Americans are expected to lose coverage in the coming months as states begin a review of those enrolled in Medicaid during the COVID-19 pandemic. The bill has been referred to the Democrat-led finance committee. Even if it passed the Senate, it's likely to face strong opposition in the House, where Republicans have already called for steep spending cuts.
I Wanted to Die Aged Six Because of My Father's Life Choices
There aren't many situations that make a grown man like me cry, but one of them is when I see the pain of fatherlessness expressed by other men.
Watching men who outwardly appear fine finally feel vulnerable enough to share their emotional turmoil does something to my soul and I can't help but weep in solidarity.
Recently, I showed my tearful solidarity for a man whom I've never met and not too familiar with other than knowing he's famous and well-accomplished.
The Full STORY
"I call upon all Americans, of every party and political persuasion, to face facts. President Biden's loose border policy has been a disaster. Under Biden, it's easier for migrants to enter illegally than legally. His policy is tantamount to 'narrow gate, no fence.'" Democratic presidential candidate Robert F. Kennedy Jr. wrote on Joe Biden's border policies.
"Since this investigation was leaked nearly a year ago, there has been an active smear campaign of anonymous sources and innuendos to create an air of impropriety where none exists. The excesses of these prosecutors is apparent. They have misrepresented the normal work of a Congressional office. On top of that, not content with making false claims against me, they have attacked my wife for the longstanding friendships she had before she and I even met." Senator Bob Menendez said in a statement after being indicted on bribery charges.
"Putin's chief trait is probably his outstanding hypocrisy. All people have some difference between what they have in store for themselves and what they have for others. But for a few of them, these two things have nothing in common at all. Putin is this kind of person. He is absolutely lenient towards himself. He believes that anything goes when he considers it necessary—there should be no rules, no limitations. He is quite archaic in this respect." Former speechwriter to Vladimir Putin Abbas Gallyamov detailed his experience working with the Russian president in a Newsweek essay.
The 19th edition of Asian Games kick start on Saturday at the Hangzhou Olympic Sports Center Stadium in China. The opening ceremony will begin at 8 a.m. ET. President Xi Jinping is set to attend alongside leaders of other nations that include Syrian President Bashar al-Assad, and Cambodian King Norodom Sihamoni.
Pope Francis will be in the southern French port city of Marseille, where he is expected to meet with French President Emmanuel Macron. Francis will attend the concluding session of the Mediterranean Meetings, a gathering of about 70 bishops, activists and representatives of various religions from the region.
Summer is reaching its end, and as fall begins there can be confusion over when clocks will "fall back" with the season change. Saturday marks the first day of fall, known as the autumnal equinox. That means September 23 will be the one day this year when day and night are approximately the same length across the world.
Las Vegas Raiders quarterback Jimmy Garoppolo hopes to bounce back from a rough outing in last week's beatdown by the Buffalo Bills when his squad hosts the Pittsburgh Steelers on Sunday Night Football. Both teams are 1-1 and oddsmakers believe it'll be a tight contest.
Trending
2 MIN READ
2 MIN READ
2 MIN READ
2 MIN READ
3 MIN READ
4 MIN READ
2 MIN READ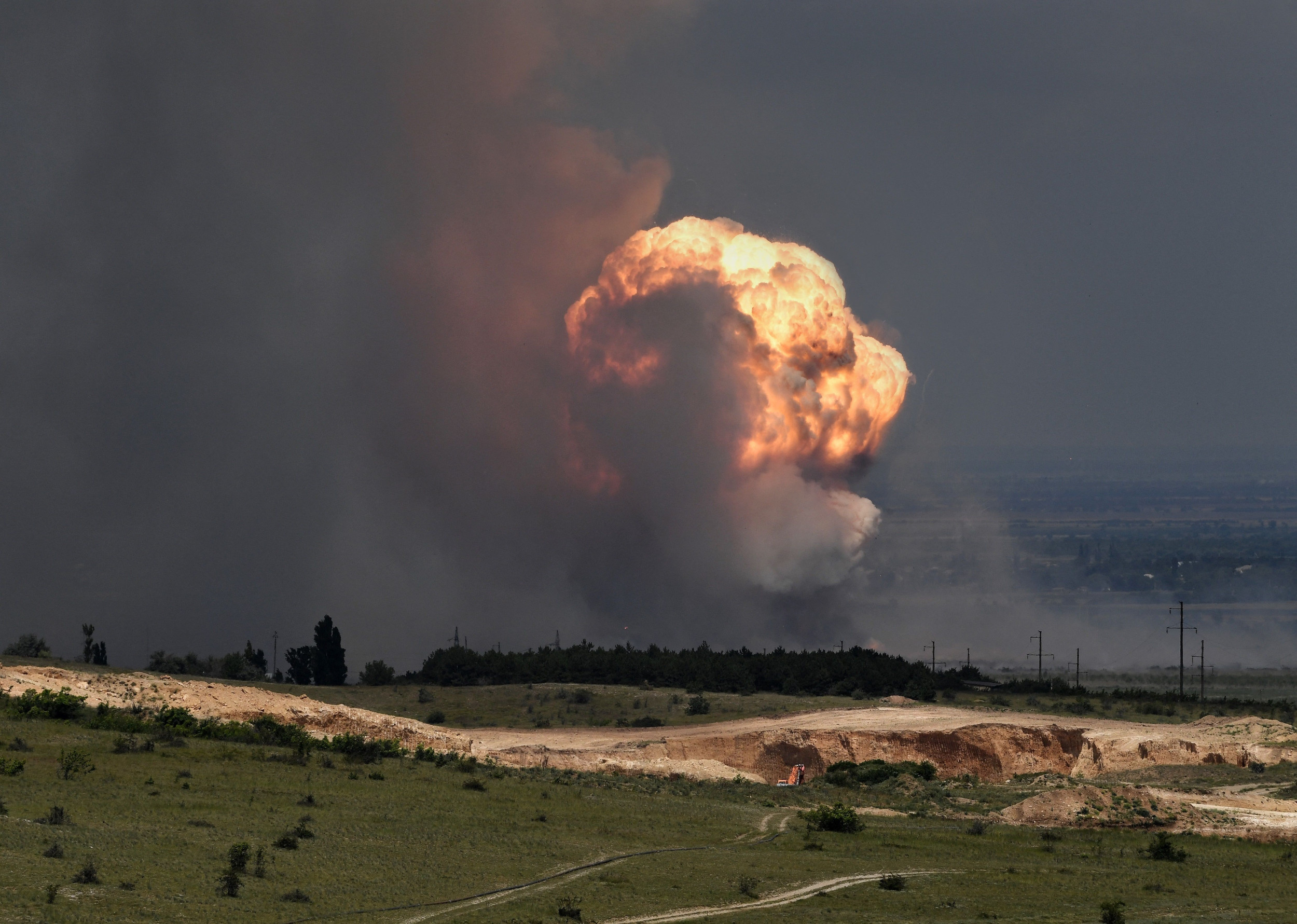 The Russian-installed governor of Sevastopol has warned of "missile danger" and advised residents to stay indoors after a reported strike on the Crimean city.
2 MIN READ
2 MIN READ
2 MIN READ
2 MIN READ
2 MIN READ
TRENDING

In Russia-Ukraine War
4 MIN READ
3 MIN READ
4 MIN READ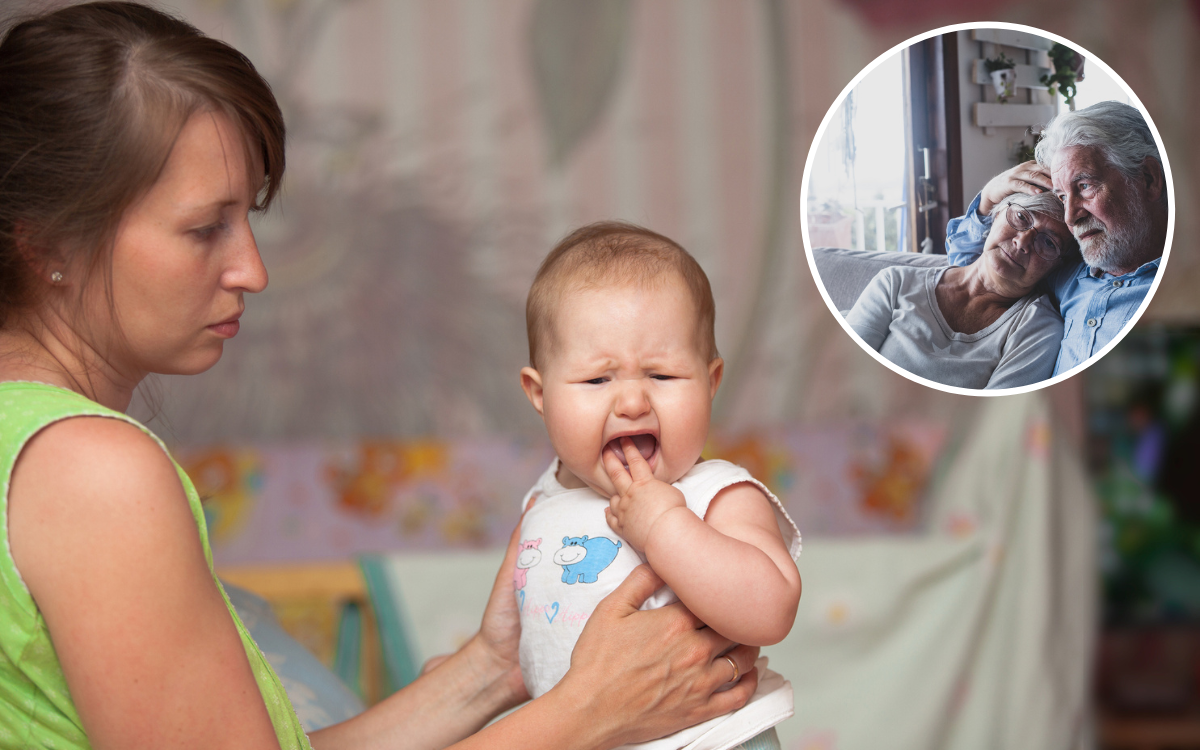 The baby's grandmother was left "crushed" by the decision, but the new mom insisted it was the right one for her "fussy" baby.
3 MIN READ
2 MIN READ
4 MIN READ
2 MIN READ
1 MIN READ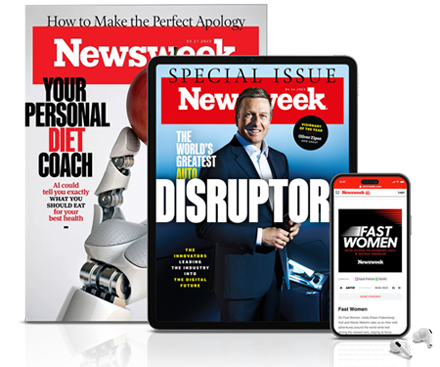 Newsweek magazine delivered to your door
Unlimited access to Newsweek.com
Ad free Newsweek.com experience
iOS and Android app access
All newsletters + podcasts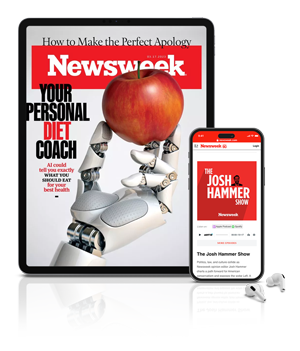 Unlimited access to Newsweek.com
Ad free Newsweek.com experience
iOS and Android app access
All newsletters + podcasts
2 MIN READ
2 MIN READ
2 MIN READ
2 MIN READ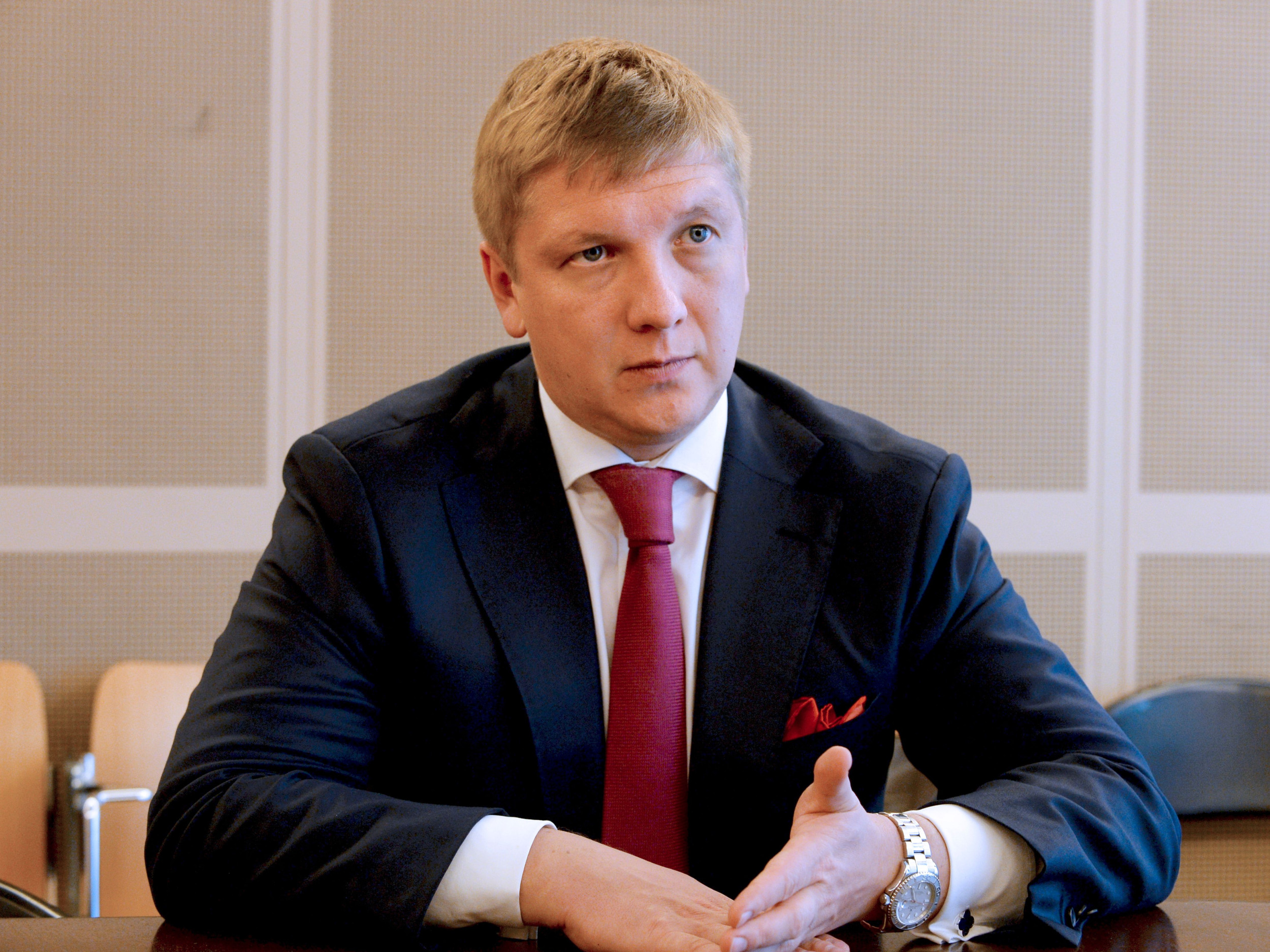 As the case against former Naftogaz CEO Andriy Kobolyev moves closer to trial, evidence has emerged that appears to undermine the prosecution's allegations.
3 MIN READ
2 MIN READ
2 MIN READ
5 MIN READ
3 MIN READ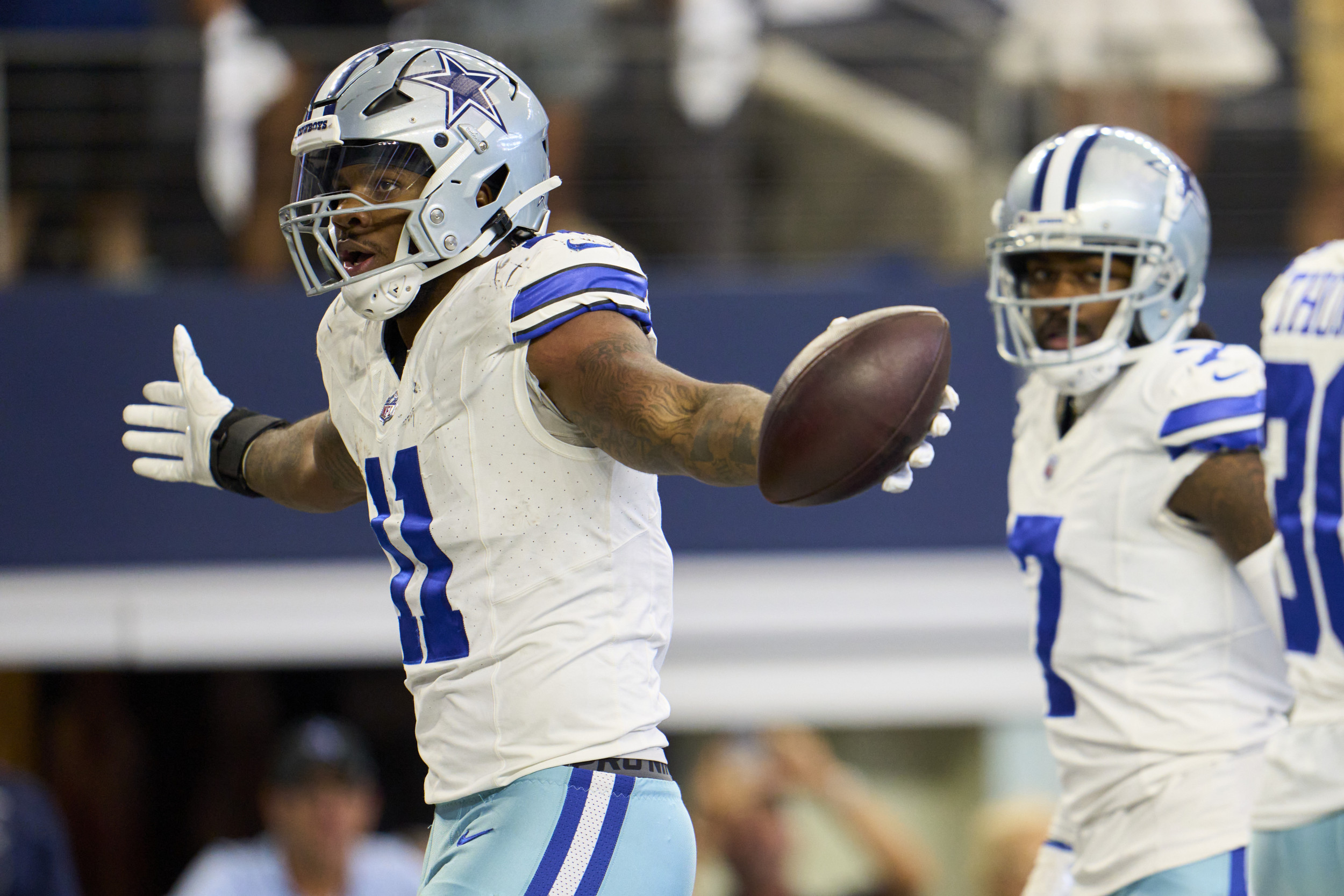 While the Dallas Cowboys may be heavily favored against the Arizona Cardinals, that doesn't mean the game is a waste of time. Here's your guide to the action.
3 MIN READ
2 MIN READ
5 MIN READ
3 MIN READ
2 MIN READ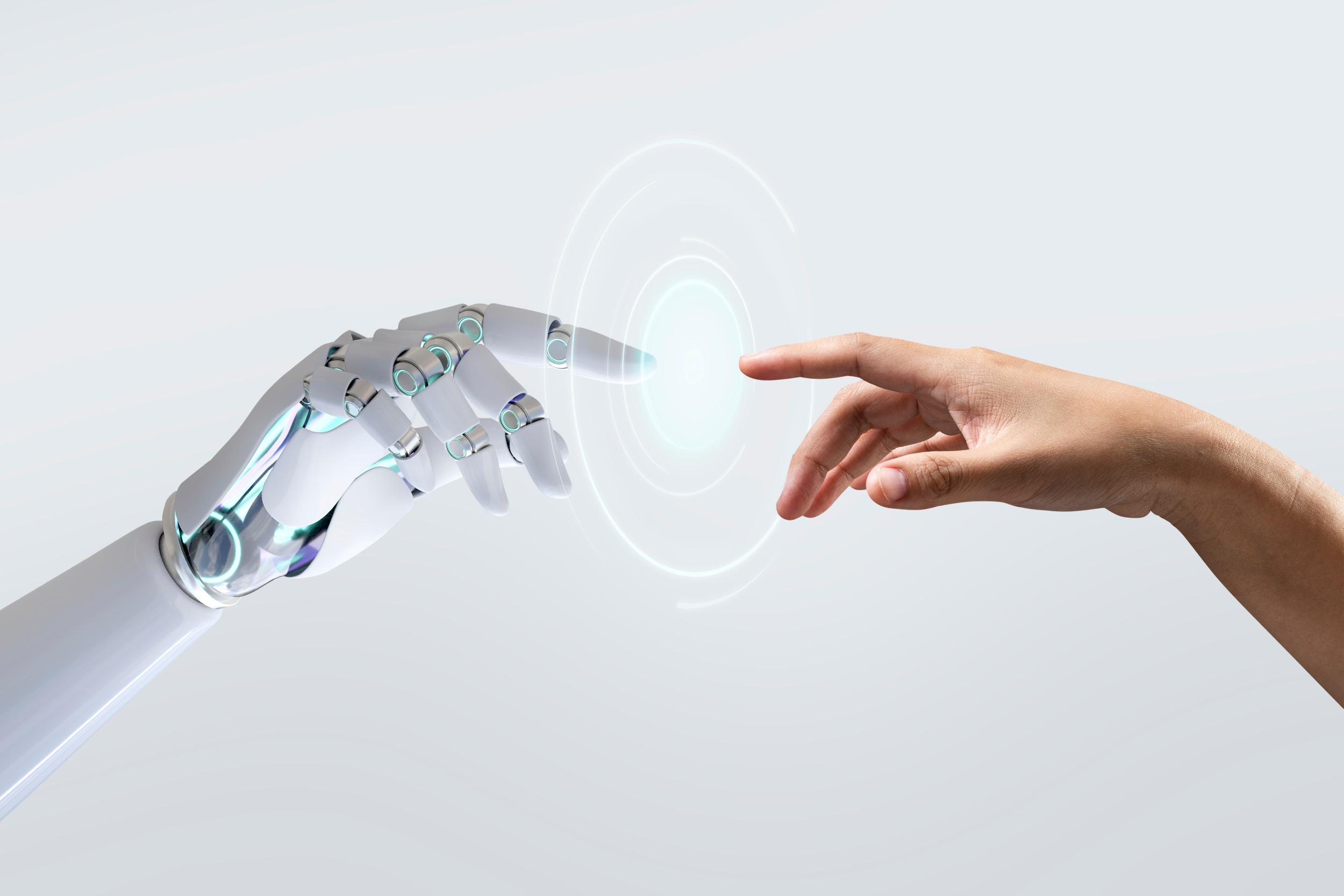 Now is the time to push for the government to reduce red tape and firehose access to capital.
4 MIN READ
5 MIN READ
4 MIN READ
3 MIN READ
3 MIN READ