1/6 Committee 'on the Right Track' With Focus on Katrina Pierson, Says Former Trump Adviser
Omarosa Manigault-Newman, a former White House adviser under Donald Trump, said Saturday that the House committee investigating the January 6 Capitol riot is "on the right track" by honing in on ex-Trump adviser Katrina Pierson.
Speaking with MSNBC's Alex Witt on Saturday, Manigault-Newman said investigators need to "follow the money" and suggested that Pierson, who the committee subpoenaed Wednesday, would provide valuable information.
"Not only was Katrina one of the organizers, but she was behind the money, you know, and every scandal, it's 'always follow the money,'" Manigault-Newman said. "And because she was so involved with raising money and organizing the events, I believe the committee is right in subpoenaing her. She's going to have a lot of information, and she had a lot of insight on what they knew and when, and I truly believe because of Donald Trump's violent instincts that he knew that things would probably get out of hand."
"So yes, Katrina should be very concerned, and we'll see what happens, but the committee is on the right track," the former Trump adviser added.
Manigault-Newman's comments come after Pierson and 10 other Trump advisers and campaigners were hit with subpoenas as part of the committee's ongoing investigation.
Pierson, a longtime Trump ally, was brought in to coordinate with the White House on who would share the stage with Trump during the January 6 event. FEC records show the Trump campaign paid Pierson $10,000 every two weeks for her work from September 2019 to December 2020, according to the Associated Press.
On Wednesday, Jan. 6 committee chairman Rep. Bennie Thompson (D-Miss.) sent Pierson a letter demanding that she produce documents related to January 6 by October 13 and appear for a deposition on November 3. Thompson detailed allegations that Pierson worked with the group Women for America First (WFAF) to help organize the rally and communicate with Trump ahead of the event.
"You and others working for and with WFAF to organize the January 6th rally collectively communicated with President Trump, White House officials including Chief of Staff Mark Meadows, and others about the rally and other events planned to coincide with the certification of the 2020 Electoral College results," Thompson wrote to Pierson, citing press reports and internal documents.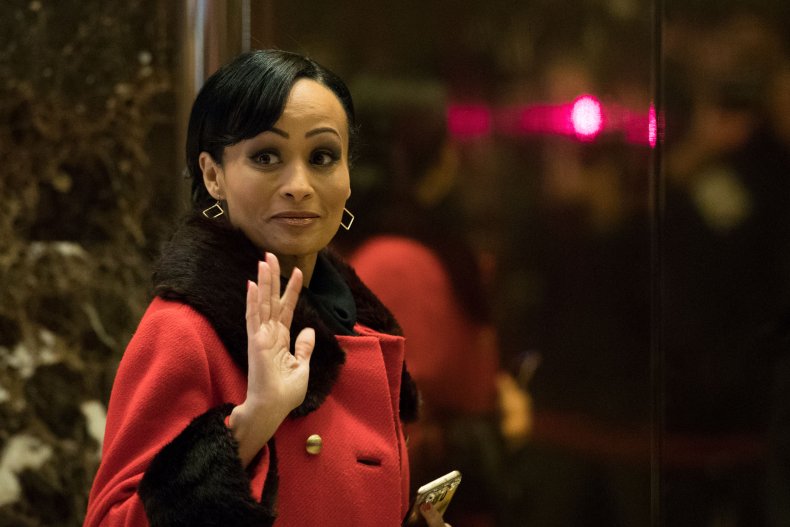 Alongside Pierson, other people subpoenaed by the committee this week included WFAF co-founders Amy and Kylie Kremer and Maggie Mulvaney, the niece of Trump's former acting White House Chief of Staff Mick Mulvaney.
The House committee is now demanding to see information having to do with planning, funding and participation in the riot. The committee said it also asked for communications with Trump administration officials and lawmakers, which could show whether—or how deeply—government officials were involved in the rally that quickly turned violent.
In response to the House committee's efforts, Trump issued a statement last month vowing to invoke "Executive Privilege" to fight the ongoing subpoenas.
"We will fight the Subpoenas on Executive Privilege and other grounds, for the good of our Country, while we wait to find out whether or not Subpoenas will be sent out to Antifa and BLM for the death and destruction they have caused in tearing apart our Democrat-run cities throughout America," Trump said.
Newsweek contacted representatives for Trump for additional comment, but did not hear back in time for publication.