1/6 Committee Subpoenas Social Media Records Looking for Efforts to Overturn 2020 Election
The House Select Committee on the January 6 Attack has issued subpoenas to the nation's largest tech and social media companies, looking for evidence of efforts to overturn the 2020 election, as well as other messages contributing to the riot at the U.S. Capitol on January 6, 2021.
The committee issued subpoenas to Alphabet (the parent company of Google), Meta (the parent company of Facebook and Instagram), Reddit and Twitter. It issued the subpoenas after the companies provided "inadequate responses" to the committee's request for documents issued in June 2021.
Specifically, the committee wants the companies to turn over information on social media communications about domestic violent extremism, misinformation, efforts to overturn the 2020 election, foreign influence in the 2020 election, as well as the companies' internal processes to combat such content.
"Two key questions for the Select Committee are how the spread of misinformation and violent extremism contributed to the violent attack on our democracy, and what steps—if any—social media companies took to prevent their platforms from being breeding grounds for radicalizing people to violence," the committee's chairman, Mississippi Representative Bennie Thompson, said in a Thursday statement.
"It's disappointing that after months of engagement, we still do not have the documents and information necessary to answer those basic questions," he added.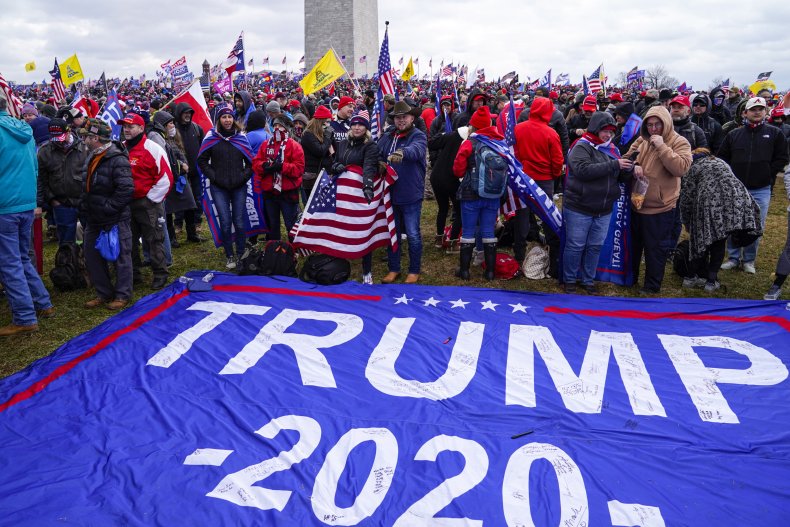 In June, the committee requested similar records from 15 social media companies: 4chan, 8kun, Facebook, Gab, Google and its subsidiary Youtube, Parler, Reddit, Snapchat, Telegram, theDonald.win, Tik-Tok, Twitch, Twitter and Zello.
The committee sought records dating back to spring 2020 and gave the companies two weeks to provide them.
In his Thursday comments, Thompson specifically singled out Alphabet and Meta for not providing key information that the committee previously requested.
He said Alphabet didn't explain why it chose to suspend former President Donald Trump's YouTube account, whether it made any changes to his account before January 6 or found any effort related to the "planning, coordinating and execution" of the January 6, 2021, riot on its platforms. The committee also wants to know whether YouTube's misinformation content moderation policies had any effect on content pushing election fraud or other claims that inspired rioters to attack the Capitol.
A Google spokesperson told Newsweek, "We've been actively cooperating with the Select Committee since they started their investigation, responding substantively to their requests for documents, and are committed to working with Congress through this process."
Thompson also said that Meta hadn't explained why Facebook disbanded its Civic Integrity team following the November 2020 election. The team was tasked with preventing fake news and election disinformation.
In a statement to Newsweek, a Meta spokesperson said, "As Chairman Thompson said recently, 'Facebook is working with [the committee] to provide the necessary information we requested.' Since then, Meta has produced documents to the committee on a schedule committee staff requested - and we will continue to do so."
In late 2021, Frances Haugen, a former product manager on Facebook's Integrity team, served as a whistleblower on the company. She accused the platform of profiting from broadcasting disinformation, conspiracy theories as well as "divisive, hateful content."
Haugen said employee proposals on how to fix Facebook's content algorithms were often blocked by the company's management. Haugen also said the company's activities directly contributed to the January 6 riot.
However, days after the riot, Facebook Chief Operating Officer Sheryl Sandberg tried to downplay the role Facebook had as a tool for riot organizers. Sandberg said that while riot organizers likely bypassed Facebook's content enforcers, she believed the rioters predominantly used other social media platforms that largely lack content oversight.
A Reddit spokesperson told Newsweek, "We received the subpoena and will continue to work with the committee on their requests."
Twitter declined to comment.
Update (1/13/2022, 9:00 p.m.): This article has been updated to include statements from Meta and Google.