1/6 Rioter Allegedly Brought Loaded Gun to Capitol, Filed False Report He Lost It at Casino
A suspected January 6 rioter allegedly brought a loaded gun to the Capitol and left it there, despite filing a police report stating that the firearm had been stolen at an Ohio casino.
Authorities have arrested and charged 56-year-old Indiana man Mark Andrew Mazza with illegal possession of a firearm on Capitol grounds and other charges for his alleged participation in the Capitol riot.
Investigators said that Mazza brought a Taurus revolver loaded with three shotgun shells and two hollow-point bullets to the Capitol on the day of the insurrection.
They claim the gun fell from Mazza's waistband while he fled the riot as police began using pepper spray on the crowd. Police found the gun near the Capitol's West Front Terrace area near 2:30 p.m. on January 6, The Indianapolis Star reported.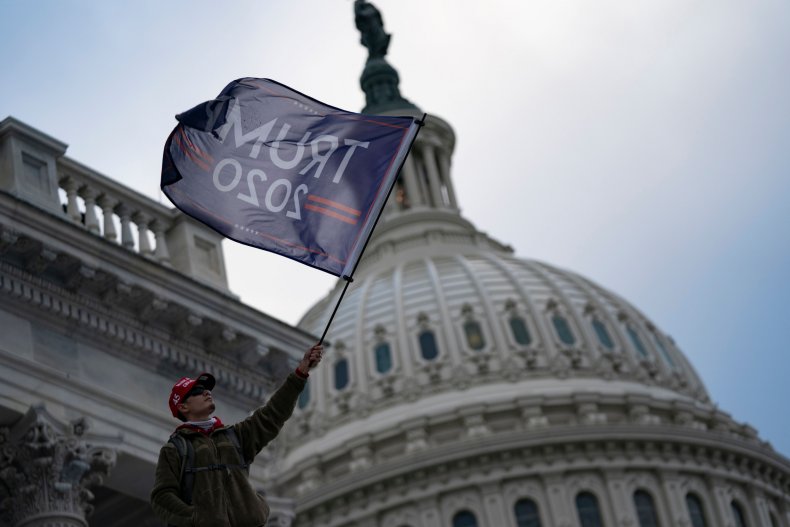 Mazza allegedly filed a false police report on January 8 stating that the gun had been stolen from his car while at the Hard Rock Casino in Cincinnati, Ohio. He told investigators that he reported the gun as stolen in case Antifa (anti-fascist protesters) found it and used it to commit crimes.
Despite conservative claims that Antifa provocateurs infiltrated the riot to instigate violence, FBI Assistant Director Steven D'Antuono has said that the FBI has found "no indication" to support any claims of Antifa's involvement.
Video footage showed Mazza holding the federal building's doors open so that other rioters could enter, the FBI said in court documents. In the video, he also allegedly swung a baton at police and yelled, "This is our f***ing house. We own this house."
The gun was registered in Mazza's name. After identifying Mazza in video footage, authorities moved in to arrest him. Mazza reportedly told his family that if authorities came to his house to arrest him, that he would give himself up willingly.
"They can have me," he told his children. "Because I may go down as a hero."
In addition to the gun charge, Mazza also faces charges of civil disorder and assaulting, resisting, or impeding certain officers with a dangerous weapon.
Five people died during the January 6 riot and roughly 140 police officers were injured. The police injuries included a broken spine, a lost eye, lost fingers, brain damage and multiple cases of PTSD. Four Capitol Police officers have died by suicide since then.
Ransacking the Capitol, the rioters shattered windows while trying to access congressional chambers, smeared feces in the hallway and stole computer equipment, potentially constituting a national security breach.