Baby Accidentally Shot by Texas Officer, Survives
A one-year-old boy has survived being accidentally shot by police after an armed suspect jumped into the car with the baby in the backseat.
The shooting happened at around 11:30 p.m. Wednesday at a Chevron gas station in southwest Houston, Texas.
The baby's mother was filling the car, when a suspect in a black Mercedes crashed near the Interstate 69 feeder road and ran to the gas station.
There, he jumped into the woman's vehicle. One officer identified as E. Garza opened fire, striking the suspect and the baby in the back seat.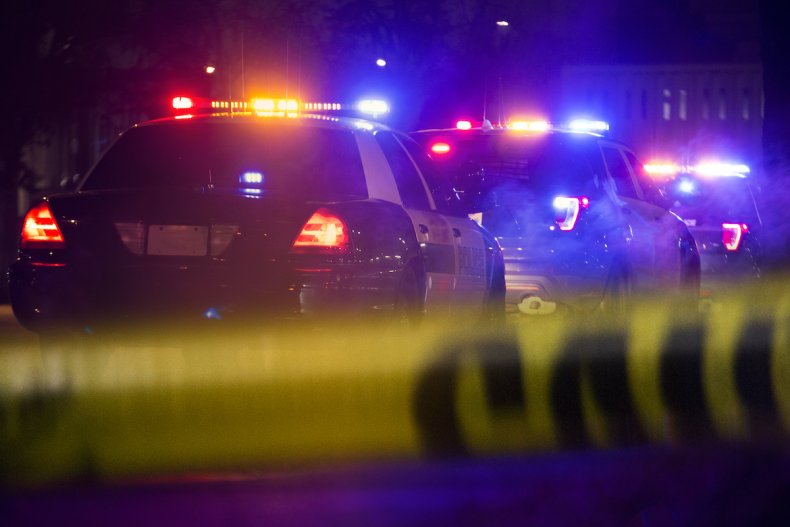 Police said they had pursued the man for three miles prior to the incident, adding that his car was possibly linked to two aggravated robberies.
They believed the man intended to steal the woman's car, and that he had a gun, which he failed to drop. An officer opened fire, killing the man and accidentally hitting the baby.
"The most important thing right here, for our entire city, pray for this 1-year-old and that mother," Houston Police Department Executive Assistant Chief Troy Finner said.
"Can you imagine? She's pumping gas, probably coming from work or whatever, and has to go through this. And now she's in the hospital and we're all praying for that baby."
Video taken at the scene shows the baby's head wrapped in a bandage. The 1-year-old was reportedly in a stable condition at hospital. Police say the woman was unhurt.
"HPD commanders & investigators are headed to an officer involved shooting at SW Freeway & Beechnut," the Houston Police Department said in a tweet. "Officers were pursuing a carjacking suspect when the armed suspect crashed & fled the vehicle about 11:30 pm. The suspect is in a unknown condition."
A man in his 30s was pronounced dead at the scene. It is unclear whether he pointed his gun at officers. An eyewitness told local news channel KTRK-TV he had seen the police chase.
"I saw at least four or five cop cars chasing," said Jaffer Hassan. "I believe it was a Mercedes."
The president of Jack's Grocery Inc., the convenience store at the gas station, on Thursday released surveillance video of the shooting.
"In an effort for complete transparency with our community that we have served through this location for over 17 years, we are releasing the surveillance video from this terrible tragedy," said president and CEO Iqbal H. Abdullah.
"We have been fully cooperative with the police. We stand with the community today as we extend our heartfelt sympathy for this child and his mother."
Houston Police Department confirmed Garza had worked for the department for 15 years and was placed on administrative leave while an investigation continues.