10 Actors You Didn't Know Were Best Friends
With friends like these...
We all know Matt Damon and Ben Affleck are best friends (they did this movie together called Good Will Hunting—perhaps you've heard of it?). And there's no denying how close Martha Stewart and Snoop Dogg have become over the years. All the friends from Friends keep in touch as well, gracing social media with selfies and a reunion on the way.
However, not every celebrity friendship is as well-known as others. Whether their busy schedules keep them apart, or they just like to hang out under the radar, these pals make it work. They also have the sweetest things to say about each other. Call your best friend and tell them all about these famous friendships you probably didn't know about yourself!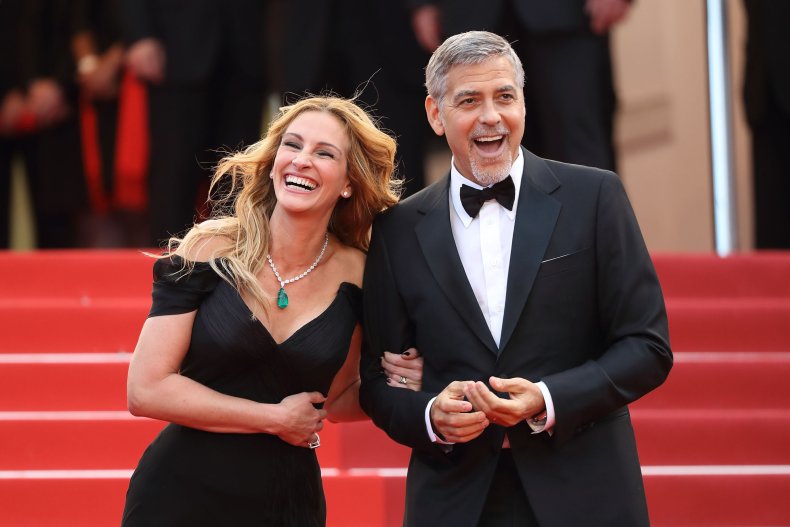 Julia Roberts and George Clooney
Roberts and Clooney's friendship stretches back to 2001. They originally met when Ocean's 11 was in the works, despite what fans may have thought.
"We had actually never met before. People just thought we had," Clooney told People in 2016 at Cannes. "He and [director Steven Soderbergh] called me to a little meeting, I think to see if they liked me," Roberts chimed in. And the rest was history.
"What a relief we're not Hollywood friends," Roberts joked about their genuine admiration for each other. "I just said to him an hour ago, 'Thank God we really do like each other, or we'd be in hell.'"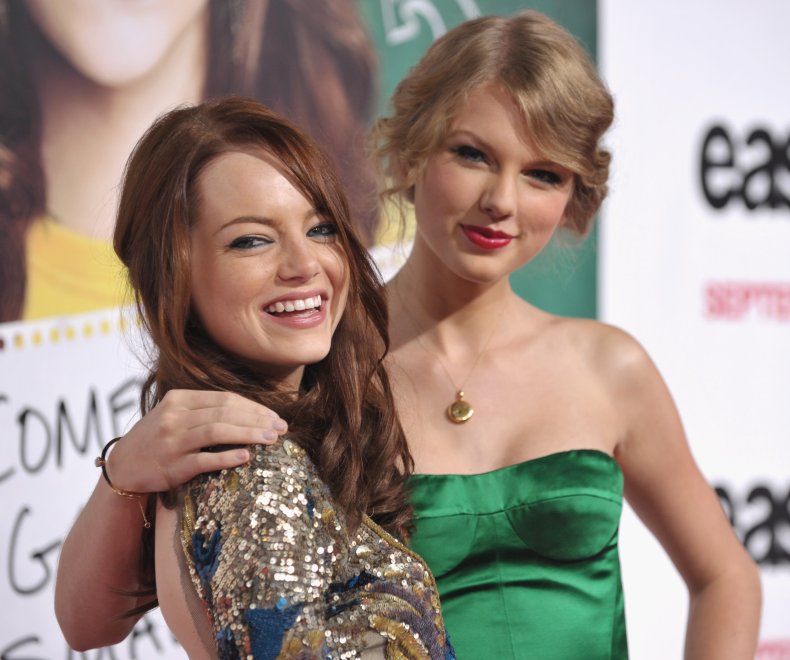 Emma Stone and Taylor Swift
The Grammy winner and La La Land star may not be super vocal about their friendship, but they've known each other for over 10 years.
"I met Emma when I was 17, and I met Selena [Gomez] when I was 18." she told Glamour in 2012. "So they've experienced all of this with me, and they've also experienced their own amazing success, and somehow through all of it, we've stayed close."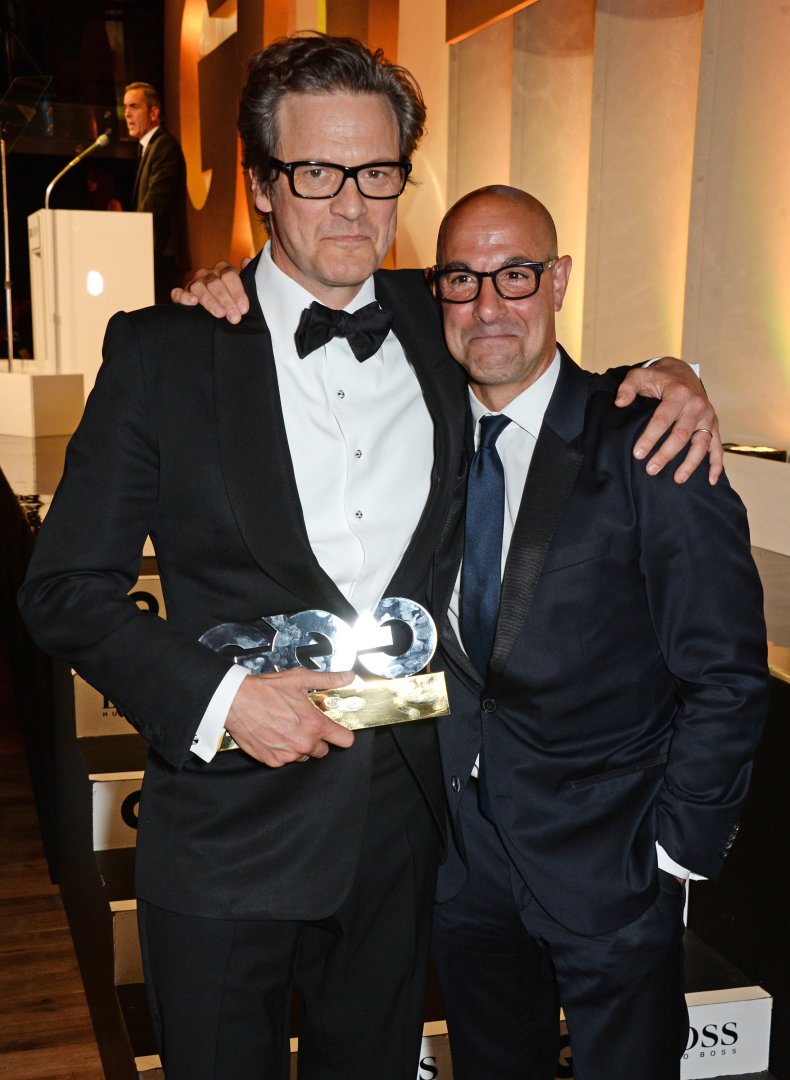 Colin Firth and Stanley Tucci
The actors are costarring in the upcoming film Supernova together, and previously shared the silver screen in 2001's Conspiracy. Since, they've been thick as thieves.
"We've known each other for so long, and we've both been through things, personally, that we've helped each other through and been there for really wonderful times," Tucci said of Firth in 2021 via People. "It's just nice to have that history. [During filming in England] he would come over for dinner every night, and he would cook dinner for us. And we never got tired of each other's company."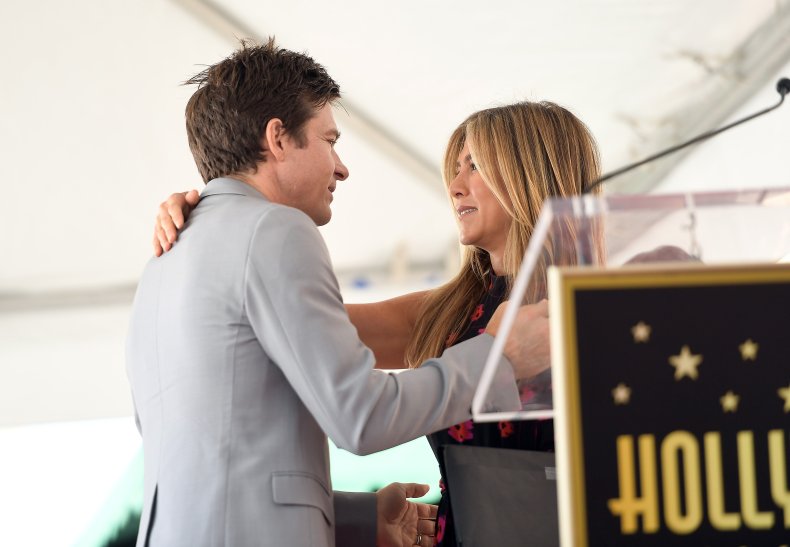 Jennifer Aniston and Jason Bateman
They may have appeared in five movies together, such as Horrible Bosses, but Aniston and Bateman keep their friendship low-key. However, Aniston didn't hesitate to gush about Bateman during his Hollywood Walk of Fame Star ceremony in 2017.
"He's one of the loveliest men to be around," she gushed about her "partner-in-crime" via Marie Claire. "He always gives you deep connection, full attention, authenticity, and some of the deepest belly laughs that I can remember. We are so very proud of you."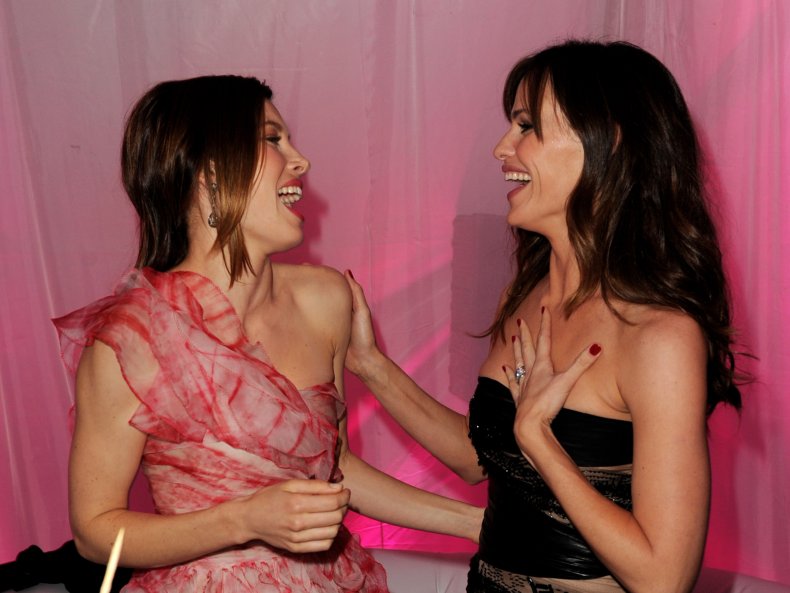 Jennifer Garner and Jessica Biel
After meeting on the set of the 2010 movie Valentine's Day, it was best friendship at first sight!
"We don't work with a lot of women on our films," Garner explained to Marie Claire on how they got along so famously so fast on the romcom's set. "On this film, it was great to have someone like Jessica around, even though most of our scenes as best friends were over the phone."