Streaming services will help you stave away the January blues with these 10 terrific movies.
We're fully in the midst of awards season now with a couple of Oscar-baiting movies arriving on Amazon and Apple TV+. There's plenty of feel-good family films arriving on the likes of Disney+ and Netflix too.
Throw in a sex comedy, a war drama, a mystery thriller and a serious documentary, and you've got a healthy smorgasbord of films to look forward to. Here is Newsweek's rundown of the big exclusive releases, with our top 10 movies to look forward to across January 2022.
The Tender Bar, January 7 — Amazon Prime Video
George Clooney directs his pal Ben Affleck in this coming of age story which is an adaptation of journalist J. R. Moehringer's memoir. Affleck was nominated for a Golden Globe for this role.
Tye Sheridan leads the cast while Lily Rabe (American Horror Stories) and Christopher Lloyd (Back to the Future) play members of the Moehringer family.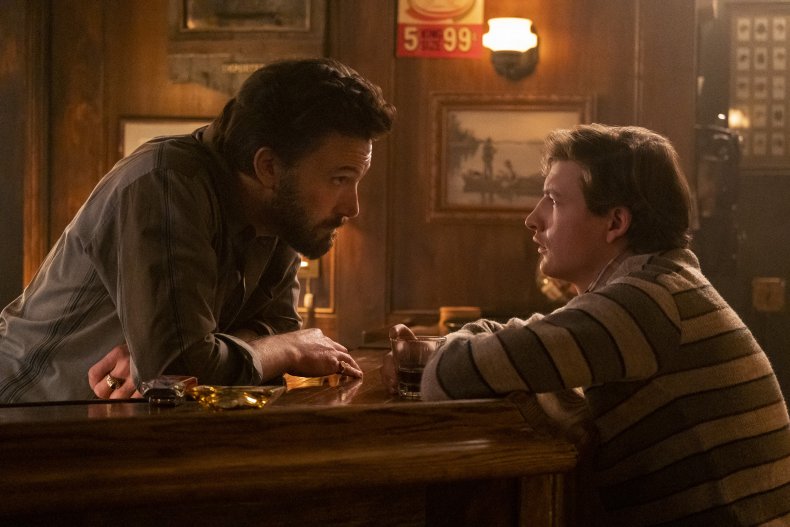 Eternals, January 12 — Disney+
Not technically a new release, we're including Eternals on the list for the sheer scale of this new Marvel movie, arriving on streaming services for the first time. For yet another big budget outing in the Marvel Cinematic Universe (MCU), producer Kevin Feige and director Chloé Zhao assembled an impressive cast of first-timers to the list including Angelina Jolie, Salma Hayek, Kit Harington, Richard Madden and more. Also, make sure you keep watching for an incredibly fan-pleasing, pop-centric post-credit scene.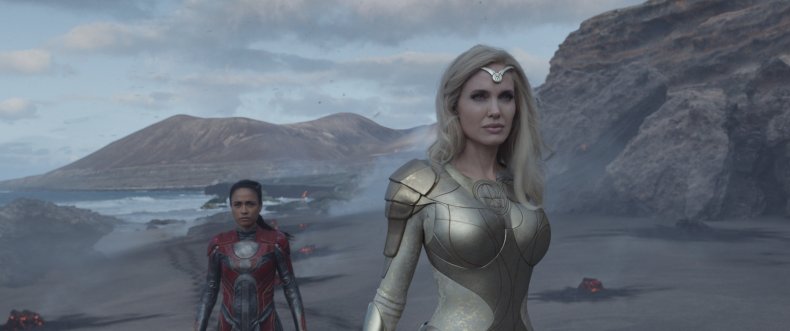 Brazen, January 13 — Netflix
Based on the novel Brazen Virtue by Nora Roberts, prominent mystery writer and crime expert, Grace (Alyssa Milano), is summoned back to her family home in Washington, D.C. by her estranged sister. While there, Grace gets involved in a dangerous case she's advised to stay away from by detective Ed (Sam Page).
The Tragedy of Macbeth, January 14 — Apple TV+
One of this year's Oscar contenders, Denzel Washington has already been nominated for a slew of awards, and could bag another Academy Award nomination for his titular role in The Tragedy of Macbeth. Joel Coen's bold and fierce adaptation of Shakespeare's work also stars his wife Frances McDormand.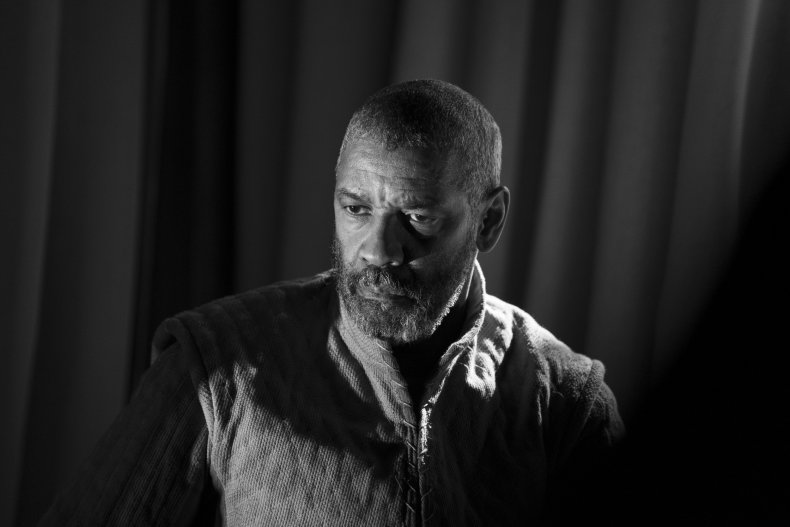 Hotel Transylvania: Transformania, January 14 — Amazon Prime Video
The monsters from the Hotel Transylvania franchise face their biggest challenge yet in the new movie—being human. Comedy icons Andy Samberg, David Spade and Molly Shannon all return while Selena Gomez, Kathryn Hahn, Steve Buscemi and more return in the animated family comedy.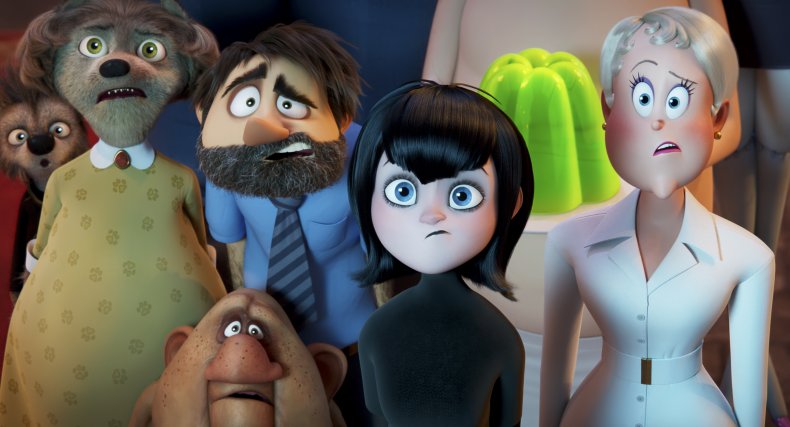 Use of Force: The Policing of Black America, January 14 — Peacock
Peacock brings viewers a deep, poignant but incredibly important look at the abuses of power and police brutality that have affected America's Black communities. Directors Lathan Hodge and Cary Grant Jr. are behind this Peacock Original documentary which focuses on several real-life stories including that of George Floyd, Philando Castile and Eric Garner.
Sex Appeal, January 14 — Hulu
A young woman sets out to become the master of her own sexuality when her long-distance boyfriend hints that he wants to take their relationship to the next level. This teen comedy, coming-of-age story is a Hulu Original and stars Mika Abdalla in the lead role alongside Margaret Cho and Rebecca Henderson.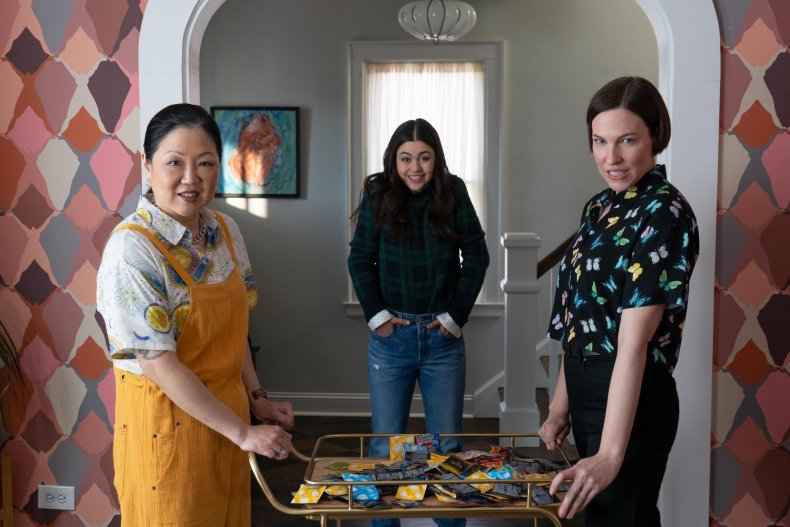 Munich: The Edge of War, January 21 — Netflix
Jeremy Irons and George MacKay lead the cast in this war drama which is based on Robert Harris' novel of the same name. It's based on real events surrounding World War II and features Irons as British Prime Minister Neville Chamberlain while Ulrich Matthes plays Adolf Hitler. The movie debuted at the London Film Festival in 2021 to positive reviews.
The Ice Age Adventures of Buck Wild, January 28 — Disney+
Simon Pegg's character Buck gets his chance to shine in this new Ice Age story which is coming exclusively to Disney+. It's the sixth movie in the Ice Age franchise but the first official spinoff film. Expect to see cameo appearances from some familiar characters, while Vincent Tong and Aaron Harris join the cast as Crash and Eddie, respectively.
Home Team, January 28 — Netflix
Based on the true story of NFL head coach Sean Payton who connects with his son by coaching his Pop Warner football team, two years after winning the Super Bowl. Adam Sandler produces while Kevin James stars as Payton in this Netflix Original family movie. Taylor Lautner also returns to the big screen for the first time in six years.