Thirty-Five Years Ago We Found Out Who Shot J.R. Here Are the 10 Best TV Cliffhangers Since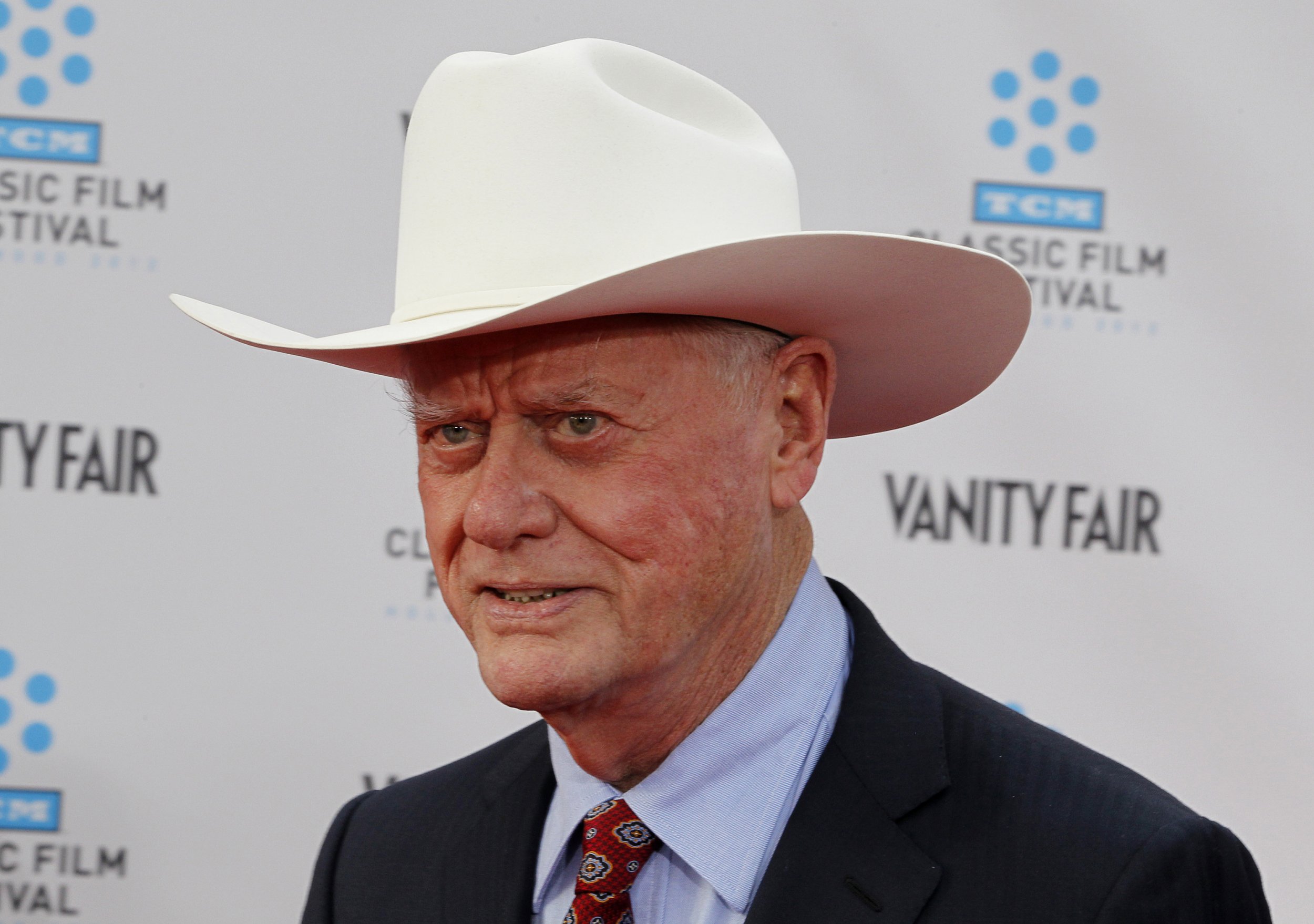 On November 21, 1980—35 years ago Saturday—America found out who shot J.R. Ewing. Earlier that year, the third season of CBS's hit drama Dallas ended with a mysterious figure putting a couple of bullets in the conniving oil baron outside the door to his office. We had to wait until the fourth season for answers and, for seven months, speculation dominated water cooler talk (and magazine covers) across America. It was the biggest cliffhanger in television history, and considering no single TV show will ever have the cultural impact of Dallas, the biggest there will likely ever be. Here are 10 of the greatest season finales to leave us hanging since.
1. Dynasty, Season 5 (ABC)
Dallas's big cliffhanger was one guy getting shot? Only one? Child's play. Five years later, Dynasty decided to end its fifth season with the massacre of an entire wedding. Who survived? We had to wait until Season 6 to find out.
2. Master of None, Season 1 (Netflix)
Yes, Aziz Ansari's new Netflix series deals with race, sexism and New York in a way that few shows have been able to pull off, but at its core Master of None is a love story. Good love stories aren't without their complications, and at the end of Season 1 the future isn't looking too bright for Dev and Rachel. After a blowout fight causes Rachel to dye her hair and move to Japan, we see Dev boarding a plane we assume to be heading east to track her down. But our guts are wrenched when he reveals to the Asian woman seated next to him that he's actually going to Italy for "pasta making school." Cue credits.
3. Breaking Bad, Season 4 (AMC)
Some may argue that Jesse shooting Gale in the face to end Season 3 was the biggest cliffhanger of the series, but it wasn't as tantalizing as the end to Season 4, when Hank had a Walt Whitman–aided toilet epiphany that his brother-in-law was the man behind the drug ring he'd been trying to bring down.
4. The Simpsons, Season 6 (Fox)
For the biggest cliffhanger in Simpsons history, the writers decided to play it safe and just parody Dallas. It worked. "Who Shot Mr. Burns?" got everyone talking, and because the episode was packed with clues, fans spent the four months between seasons developing complicated theories about how the crime took place. We learned in the first episode of Season 7 that the culprit was, of course, the unlikeliest of suspects: Maggie.
5. Lost, Season 3 (ABC)
"We have to go back!"
6. Mr. Robot, Season 1 (USA)
Not only was USA's hacker drama Mr. Robot the unexpected hit of the summer, it also might have featured the most confusing cliffhanger of 2015, as the season finale mysteriously glossed over the execution of the "fsociety" hack. What happened to Tyrell? What happened to Elliot? What happened, period?
7. Friends, Season 4 (NBC)
More than Friends was about over-privileged young people hanging out in unrealistically spacious apartments and coffee shops, it was about Ross and Rachel. In the end, they ended up together, but as the fourth season was coming to a close, the former was seconds away from marrying someone else. However, when it came time for the vows, Ross accidentally said "Rachel" instead of "Emily," the name of his bride to be. The season ended as the guests murmured and Rachel looked on in confusion.
8. The Office, Season 2 (NBC)
When is Pam going to dump Roy and realize she and Jim are perfect for each other?!?! was the question viewers kept asking themselves throughout the first two seasons of the American version of The Office. At the end of Season 2, Jim finally professed his love for the office receptionist, they kissed, and.... We had to wait for Season 3 to find out.
9. House of Cards, Season 3 (Netflix)
The third and most recent season of House of Cards ended with Frank Underwood going on an unconscionable tirade of dickishness in a misguided effort to keep Claire in line during his bid for re-election. His wife wasn't having it, though, and decided to leave her husband right before the New Hampshire primary, effectively ending his entire campaign. If this is the first card removed from the base of the titular house, next season we can look forward to the entire structure collapsing, and Underwood with it.
10. Twin Peaks, Season 2 (ABC)
In retrospect, the finale of the second and (for now) final season of Twin Peaks might have been the cruelest cliffhanger of them all, as it's been over 24 years and we still don't know what happened to any of the characters in limbo. This wasn't intentional, of course, but the show's cancellation did combine with the messy ending to give us one of the most mysterious artifacts of broadcast television's past quarter century. Ironically, this might have suited enigmatic creator David Lynch just fine. The show will return in 2017, but there's no guarantee anything is going to resolve itself.