10 Boulder Shooting Victims Identified by Police, Here's What We Know
Authorities have released the names of the 10 people killed in Boulder, Colorado, on Monday afternoon when a gunman opened fire at a King Soopers grocery store.
The city's police chief Maris Herold read the names of the 10 victims at a news conference on Tuesday morning. She noted the coroner's office had identified all of the victims and notified their families before 4 a.m.
The Boulder police department had already identified one of the victims as their own on Monday night. Officer Eric Talley was the first to respond to the scene when reports of a shooting came in. Talley, 51, leaves behind seven children.
Talley's father, Homer Talley, told a local CNN affiliate that it didn't surprise him that he was the first one to arrive at the grocery store and that "he loved his family more than anything."
The nine additional victims named by law enforcement on Tuesday are Denny Stong, 20; Neven Stanisic, 23; Ricky Olds, 25; Tralona Bartkowiak, 49; Suzanne Fountain, 59, Teri Leiker, 51; Kevin Mahoney, 61; Lynn Murray, 62; Jody Waters, 65.
"Our hearts go out to all the victims killed during this senseless act of violence," Herold said. "We are committed with state, local and federal authorities for a thorough investigation and will bring justice to each of these families."
The family of Olds identified her as one of the victims to The Denver Post before law enforcement released the names of those killed. Her aunt, Lori Olds, said her niece worked as a front-end manager at King Soopers.
"Thank you everyone for all your prayers but the Lord got a beautiful young angel yesterday at the hands of a deranged monster," Lori Olds wrote in a Facebook post on Tuesday.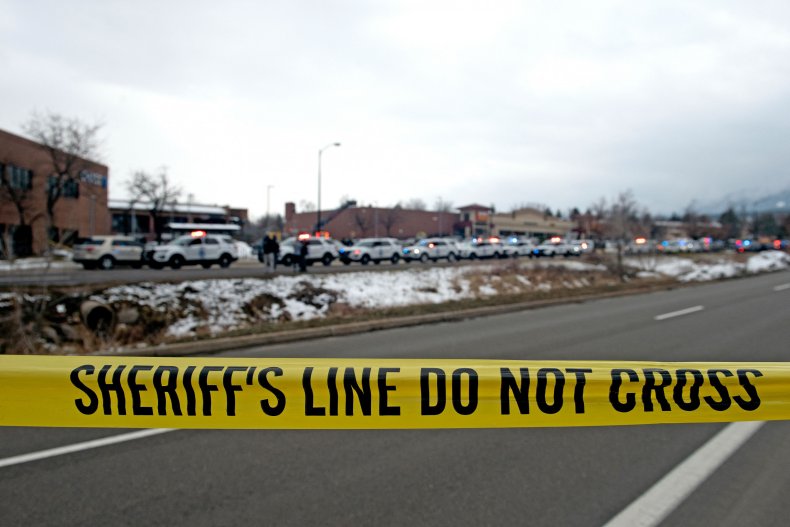 The incident unfolded at 2:49 p.m. local time (4:49 Eastern time) on Monday when Boulder police tweeted there was an active shooter at the King Soopers grocery market and warned residents to avoid the area.
When officers entered the scene there was an exchange of gunfire, according to Herold, and the suspect was shot and a number of officers were injured. As of Tuesday, the suspect was in stable condition and was charged with 10 counts of murder. Police identified him as 21-year-old Ahmad Al Aliwi Alissa.
Colorado Governor Jared Polis called the attack a "senseless tragedy" and a "real horror and terror for all of us."
"My heart aches today. I think all of ours does as Coloradans, as Americans. For this senseless tragedy, a loss of life as we hear those names. Everybody in Boulder County is a small community. We're all looking over the list. Do we know anybody?" Polis said. "I'm sure that we know people that know people."
The gun control advocacy group Everytown for Gun Safety said the shooting in Boulder was at least the 246th mass shooting in the United States since January 2009, according to the New York Times.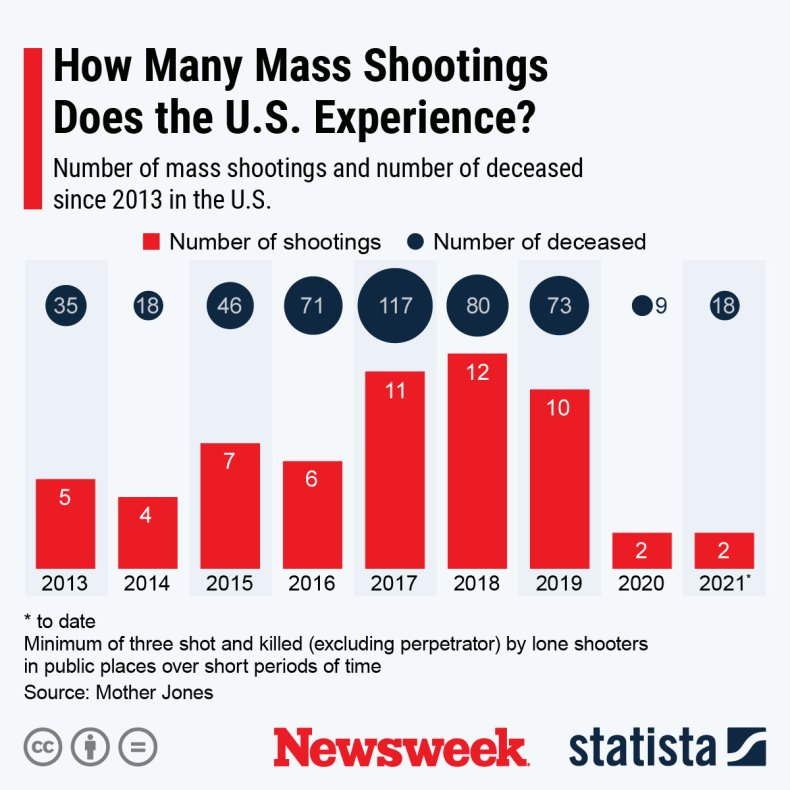 Correction 3/24/21, 11:50 a.m. ET: This article was updated to correct the spelling of Denny Stong.