10 Bunny-Free Easter Traditions From Around the World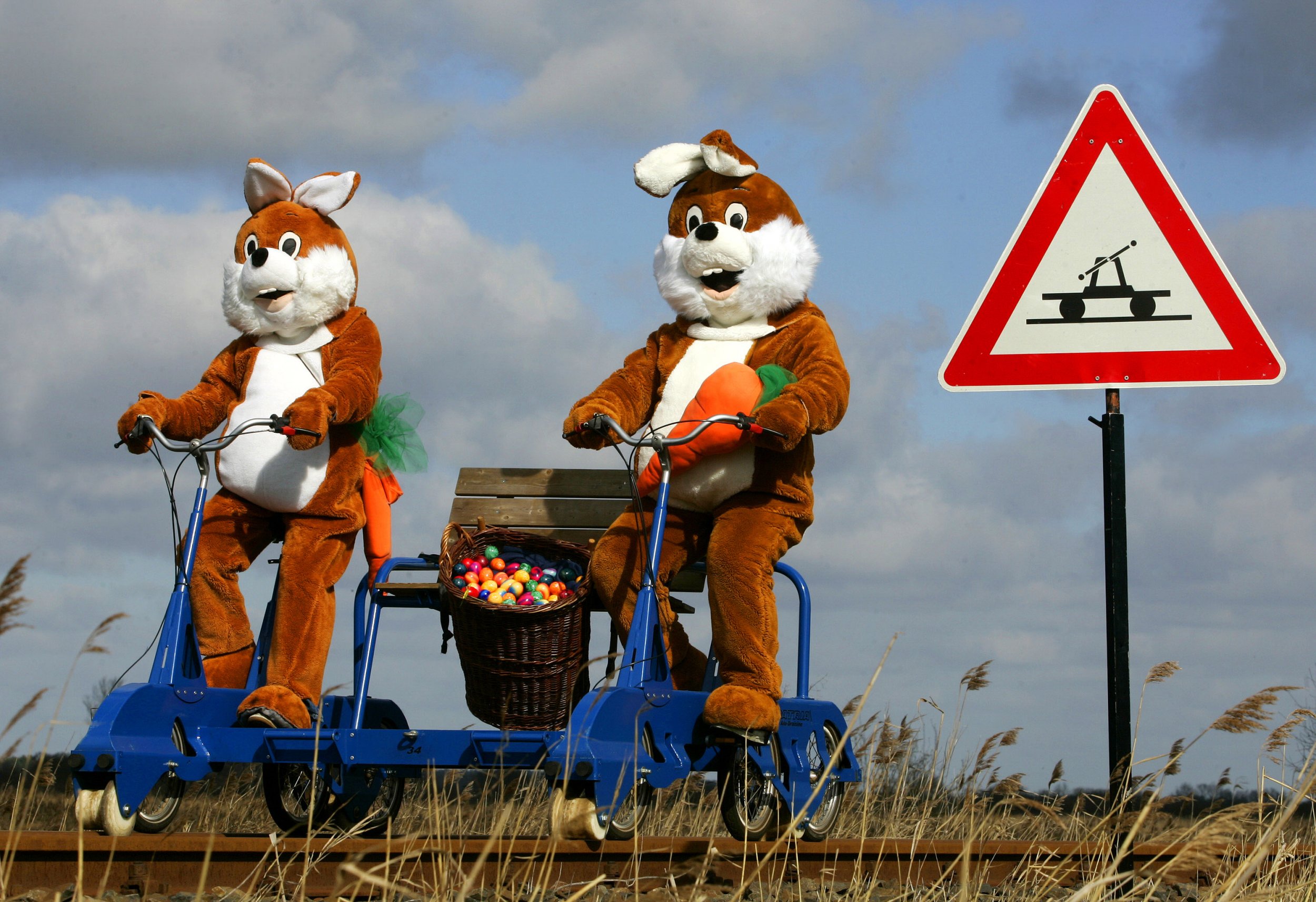 For many people, Easter is the most important Christian festival of the year. Marking Jesus Christ's resurrection from the dead, the holiday is celebrated by over 2 billion people around the world. Traditions vary from country to country, from the culinary—lambs' stomachs and giant omelets—to the curious: tossing kitchenware out of windows. Here are 10 ways the rest of the world celebrates...
1. On Easter Monday in the Czech Republic, men playfully spank women with whips made of willow and decorated with ribbons. According to legend, the whipping is supposed to improve fertility, health and beauty because the willow is the first tree to bloom in spring.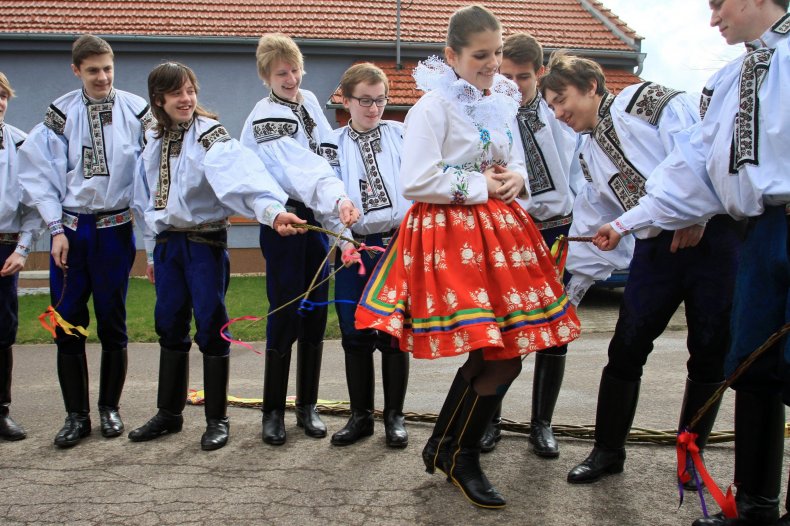 2. In Greece, it's customary to eat a stew of lamb's stomach after Easter Sunday Mass. The dish, also known as patsas or tripe soup, is seasoned with red wine vinegar and garlic or thickened with avgolemono (egg-lemon sauce).
3. The French town of Haux serves a giant omelet made with over 4,500 eggs in the main square. This custom dates back to the early 19th century when Napoleon, who loved omelets, stopped in Haux to eat one. He allegedly liked his so much that he ordered the locals to gather their eggs and make a giant omelet for his entire army the following day.
4. In Corfu, people throw pots, pans and other kitchenware out of their windows on the morning of Holy Saturday. Some say the custom can be traced back to the Venetians, who used to get rid of any old items on New Year's Day.
5. In Bulgaria, people take part in egg fights. It is believed that anyone who manages to keep their egg unbroken will have a successful year ahead.
6. In Malaga, Spain, hundreds of lengthy processions take place during Holy Week. Participants dressed in white robes parade through the streets carrying altar pieces, candles, orange blossom and incense.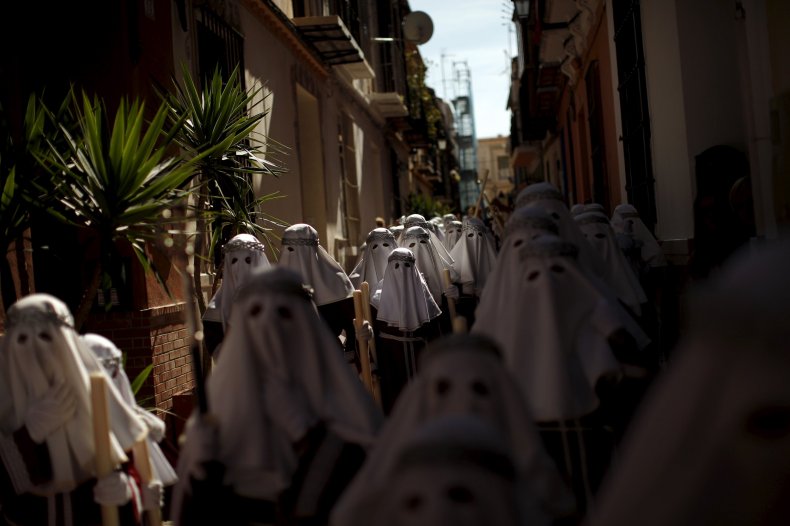 7. In Hungary and Poland, it is tradition for men to throw water over young women's heads, and then ask for a kiss. In Poland, the custom can be traced back to the baptism of Prince Miezsko on Easter Monday in 966 AD, bringing Catholicism to the country.
8. In the Philippines, many Filipino Catholics perform religious penance in the week leading up to Easter. Half-naked penitents whip their backs with bamboo sticks until they bleed and carry heavy wooden crosses as a way to cleanse their sins and alleviate illness.
9. On Good Friday in Bermuda, locals fly homemade kites. The tradition is believed to have started when a teacher from the British Army tried to explain Christ's ascension to heaven to his Sunday school class. When the children had difficulty understanding the concept, he made a kite, traditionally shaped like a cross, to illustrate the story.
10. In the U.S., the President hosts an annual Easter Egg Roll on Easter Monday. The tradition dates back to 1878, when children first rolled dyed hard-boiled eggs down the White House lawn.