The 10 Cheapest Sedans to Insure in 2022
Between payments, fuel, maintenance and insurance, cars are the second biggest purchase most consumers make in their life. The average transaction price of a new vehicle is now over $47,000, according to Kelley Blue Book. Consumers are looking to save money during ownership, and knowing which cars are the cheapest insure is an easy way to start.
Mercury Insurance, a publicly traded provider, put together a list of the cheapest sedans to insure. To find the results, the company researched cars that are available at dealerships today. It also found the full coverage premium that a typical driver would have to pay per month with average factors for each coverage aspect.
"One of the most important aspects of researching the ideal vehicle is to consider the total cost of ownership, which includes insurance costs," director of product R&D Chong Gao said in a press release. "Some vehicles are known to have lower repair costs, which means they might also cost less to insure."
Insurance premiums are calculated through a variety of factors, like MSRP, repair costs, safety ratings, age of the driver, the amount of coverage wanted, a person's insurance history and other more.
Here are the top 10 cheapest cars to insure for the 2022 model year.
1. 2022 Chevrolet Spark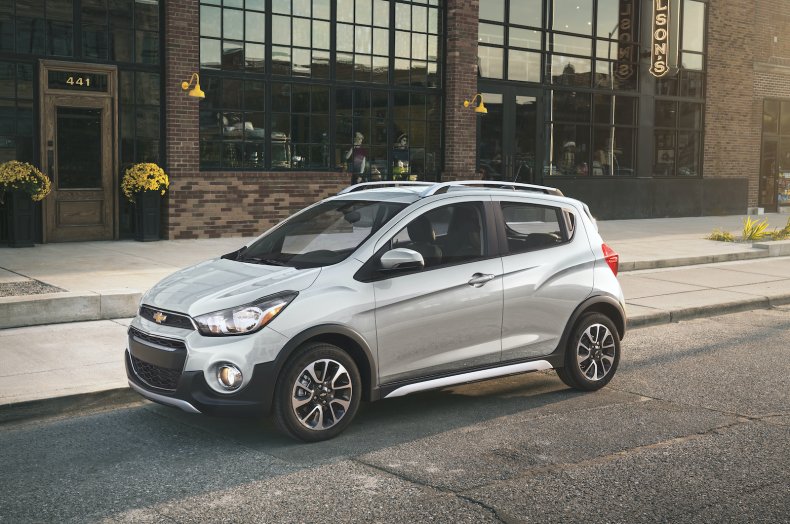 Chevy's hatchback starts at $13,600. A rear-vision camera and 10 airbags are standard. Features like automatic emergency braking, lane departure warning and forward collision alert are available through a $295 Driver Confidence package.
2. 2022 Volkswagen Golf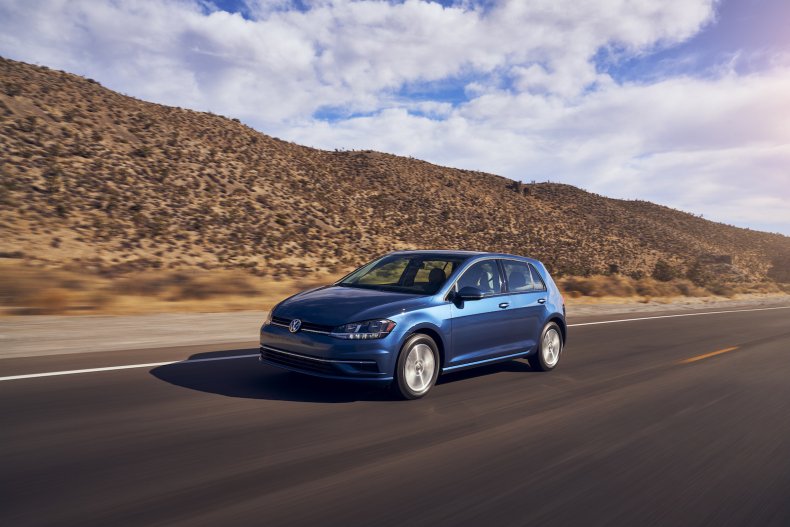 For a starting price of $29,545, a sporty Golf GTI comes with forward collision mitigation, lane keep assist adaptive cruise control and blind spot intervention as standard driver's aids.
3. 2022 Toyota Prius Prime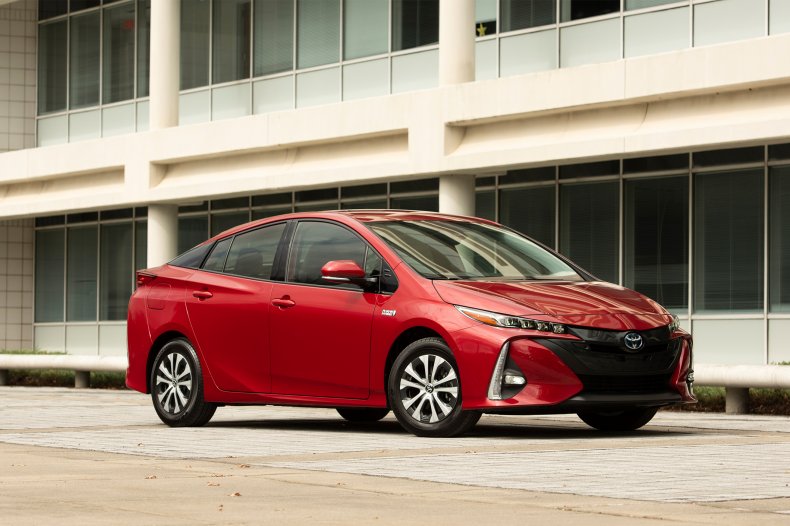 Every Prius Prime, which starts at $28,220, comes with Toyota Safety Sense 2.0. That affords drivers with a bevy of standard safety features like dynamic cruise control, lane tracing assist and lane departure alert.
4. 2022 Volvo S90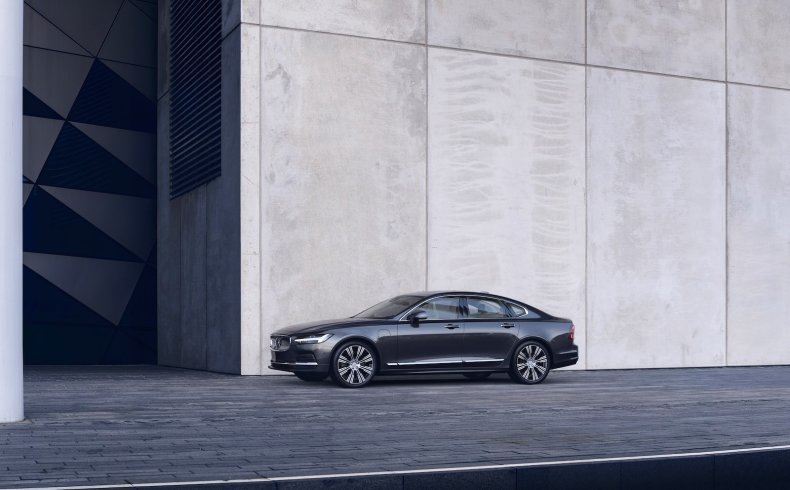 Dipping into the premium segment, the Volvo S90 has a beginning MSRP of $52,850. The company has a reputation for bringing safety to the forefront, and does so here by including a large suite of standard features. Owners can expect lane keep assist, blind spot monitoring, parking sensors, collision mitigation and many others.
5. 2022 Mini Cooper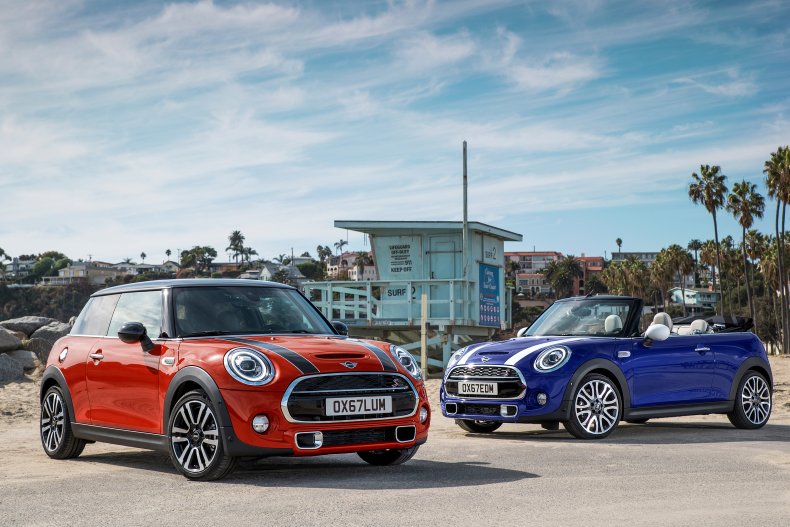 For a base model Mini Cooper, which starts at $27,500, the company offers what it calls Active Driving Assistant. With that comes forward collision mitigation and lane departure warning. An alarm system can be added for $500.
6. 2022 Kia Rio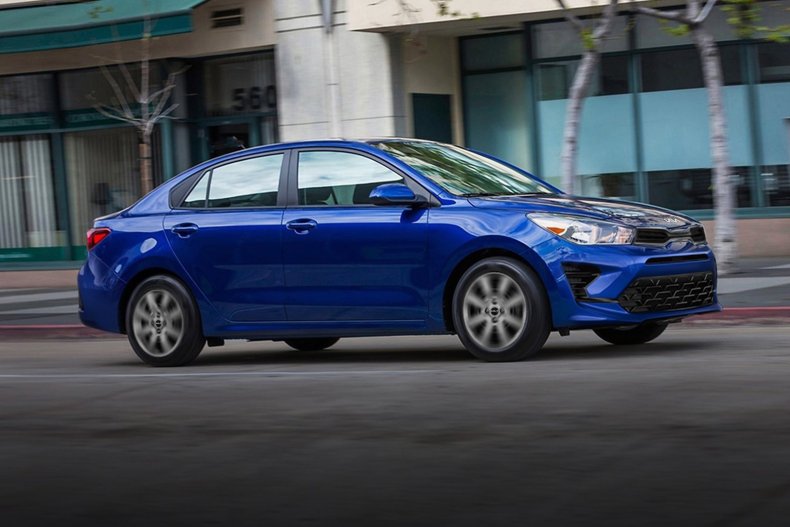 With a starting price of $16,250, the Rio comes standard with electronic stability control and vehicle stability management. When you step up to the $16,890 S trim, you unlock the ability to add on the Technology Package, which brings safety features like lane keeping and following assist, driver attention warning and forward collision avoidance.
7. 2022 Mitsubishi Mirage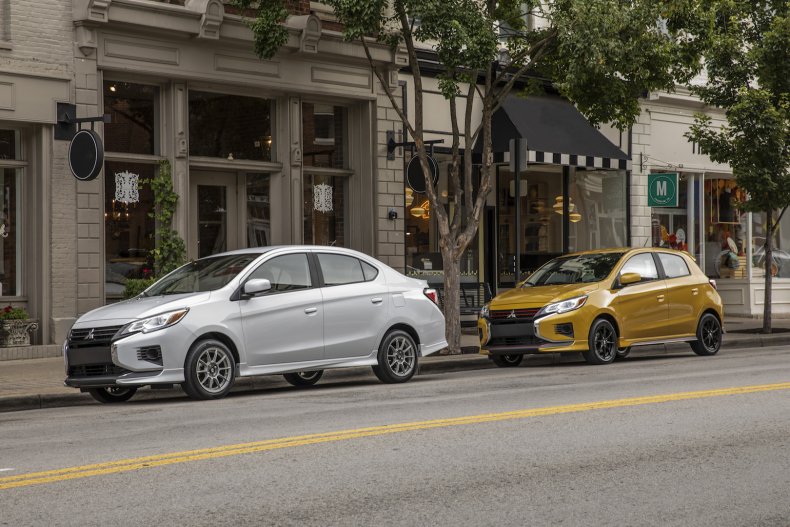 At $14,645, the Mirage is one of the cheapest cars on the market today. Forward collision mitigation comes standard with lane departure warning and automatic high beam headlights.
8. 2022 Honda Accord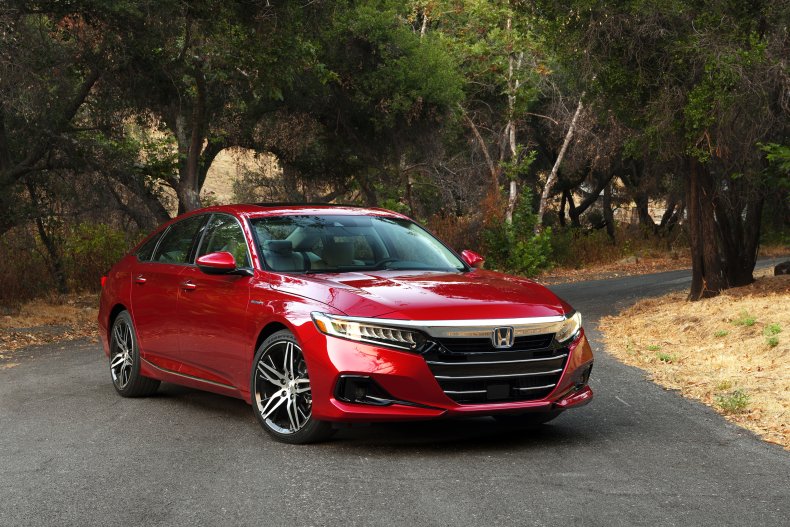 The Accord is one of the most popular sedans on the road. Starting at $26,120, the car comes with Honda Sensing, the company's standard safety package that adds collision mitigation, adaptive cruise control, lane keeping and traffic sign recognitions, among other things.
9. 2022 Nissan Versa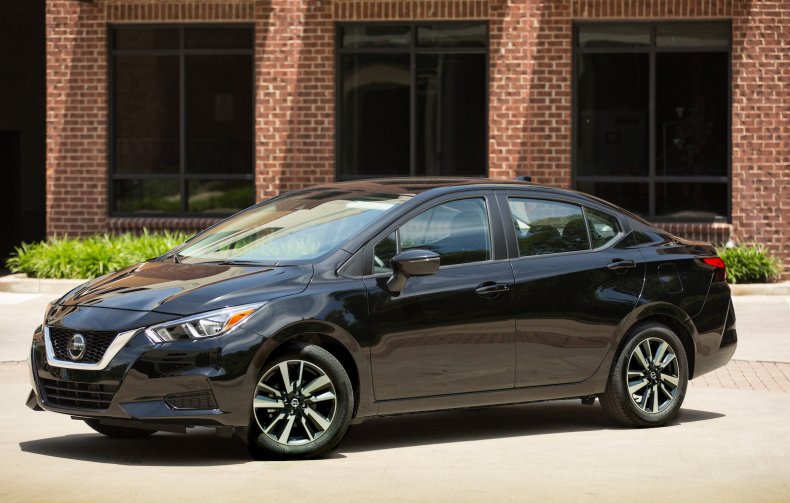 The Japanese automaker's subcompact has a starting price of $15,180. Standard safety features from the company's Safety Shield 360 are automatic emergency braking, rear automatic braking and lane departure warning.
10. 2022 Hyundai Accent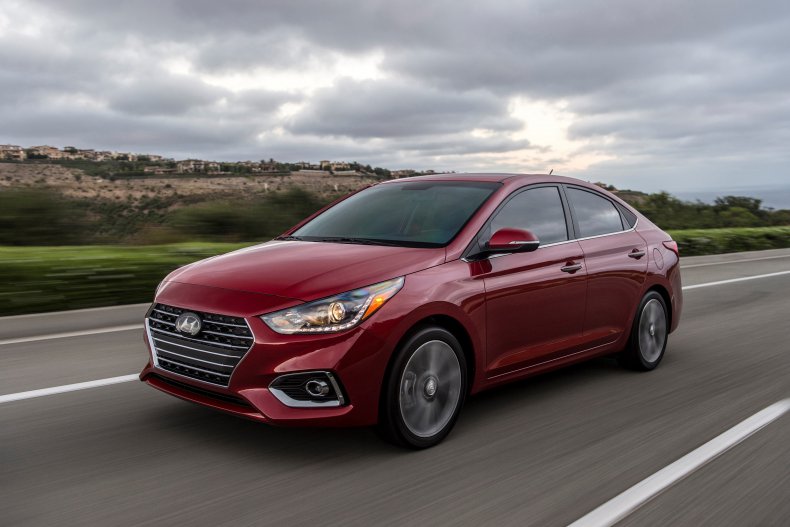 The smallest car that Hyundai makes is also the cheapest to insure. Starting at $16,645, the Accent comes with antilock brakes, vehicle stability management and electronic stability control. Stepping up to the SEL trim affords you a blind spot monitor. The top-tier Limited trim adds forward collision mitigation.