Halloween Kids Costumes 2018: Black Panther, Star Wars and Other Top Outfits For Children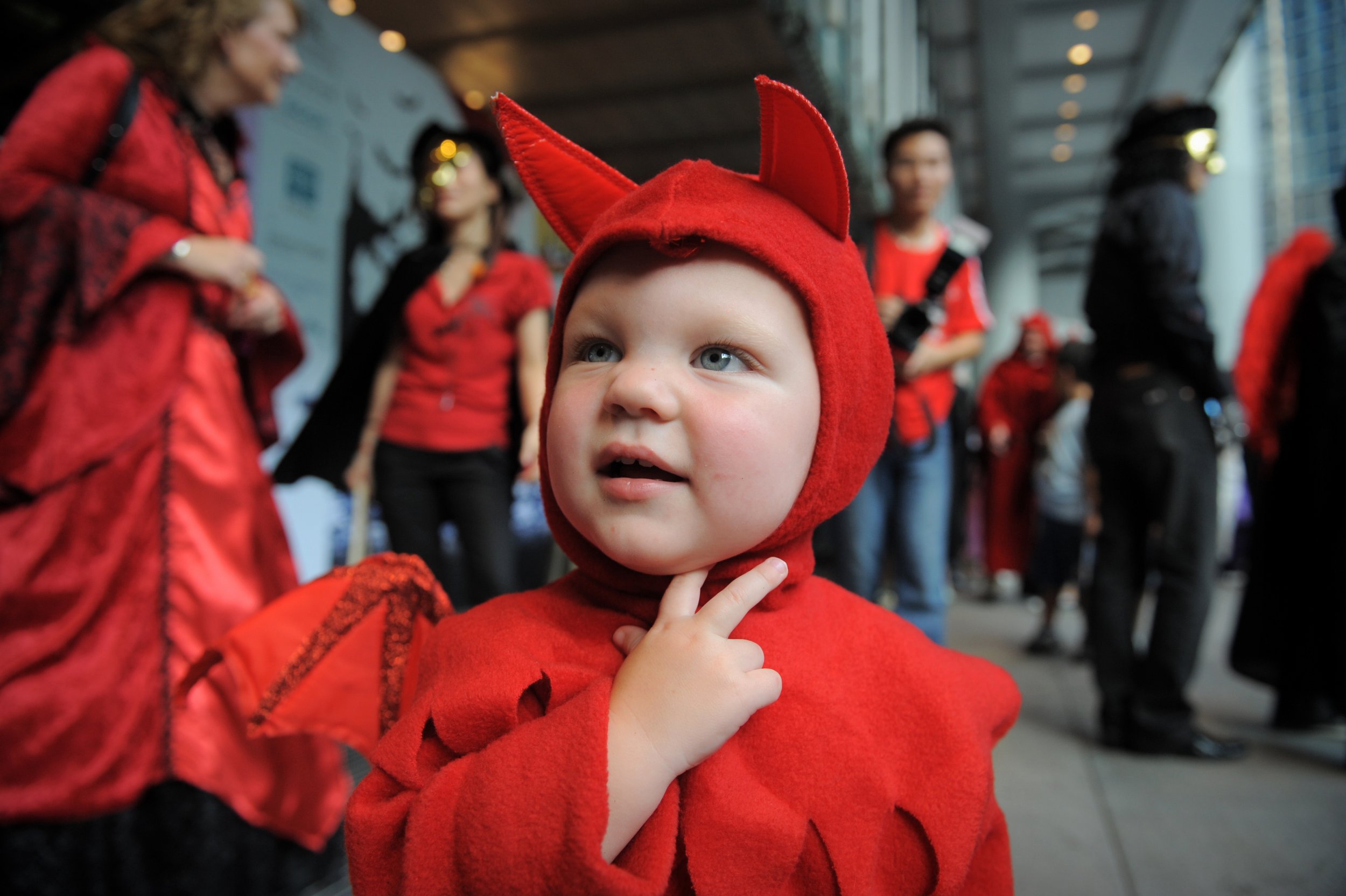 Halloween is the best holiday to showcase your creativity and no one knows that better than children. Whether they dress up as their favorite characters or scary monsters and ghouls, children always know how to stand out during All Hallows Eve.
Newsweek has rounded up 10 costume ideas, a mix of DIY and store bought, to dress your little ones this year.
Starbucks Drink
This dress idea great for all ages, but looks particularly adorable on smaller children. The Starbucks Drink costume is a fairly easy DIY project. You'll need a few things: tan and cream colored felt, some thread, paper towel roll and some green paint. A full tutorial can be found here.
Black Panther
Kids will want to leap into action with their Black Panther costumes. The whole family can get into the fun by dressing up like characters from the superhero film.
Black Panther costumes are available on Amazon and Party City.
Fruit—Strawberry and Grape
What is cuter than babies and toddlers? Babies in outfits that make them look like fruits, of course. These costumes are fairly easy to make. For parents going with a strawberry look, all you need is a bright red onesie, as well as some black and green felt and some hot glue. You can read a tutorial here.
Grape costumes for toddlers are just as easy to make. All you will need are purple or green t-shirts and pants and balloons in the same color. Be sure to fill the balloons up to different sizes and voila your own little bunch of grapes.
Moana
The sea is calling parents to dress their little ones as Disney's Moana this Halloween. With the wind in their sails stays behind them, they're sure to go far in their trick-or-treat adventures.
Moana Disney costume available here from Amazon or from Party City.
Spooky Skeleton
What's more Halloween-like than a spooky skeleton. This classic Halloween costume can be interpreted a number of different ways. Kids can go all in with an all-black ensemble or then can express themselves with some cool face makeup. Parents can also pick up a skeleton costume at Party City or Spirit Halloween.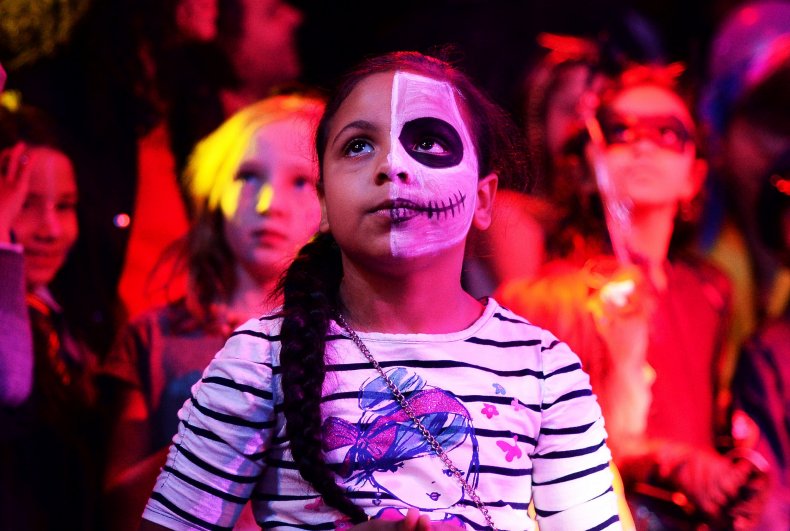 Mario and Luigi
Have twins or two little ones close in age, then Mario and Luigi is the perfect costume for them. All you need for this classic costume is two pairs of overalls, two shirts (one red, one green) and two baseball caps (one red, one green). Once they are in their costumes, they'll be racing to save Princess Peach and saying "Ohhh. Mamma Mia!"
Eleven from Stranger Things
Eleven from Stranger Things has become a Halloween classic. The costume can be easily recreated with a pink dress, blue jacket, white knee-high socks and of course, some Eggo waffles.
If you're not a DIYer, Eleven's look can be easily purchased at the store. The costume for Eleven from Netflix's Stranger Things can be picked up at Party City and Amazon.
Robot
A robot is also a fairly easy DIY costume that you can get your kids to help you make. This costume will also let you upcycle things you probably have in your recycling bin, like old boxes, tin foil and old electronics. You can watch a retro robot costume tutorial here.
Star Wars
Looking for a family costume idea? Look no further than a galaxy far far away. Star Wars provides the perfect group of characters for any family to dress up as this Halloween. Whether it be Chewbacca or a tiny Storm Trooper, there's a character for every member of the family.
You can find a whole slew of your favorite Star Wars characters to dress up as at Party City.
Chucky
This evil doll costume is another Halloween classic. Chucky is an easy DIY if you have a striped tee, overalls and some red hairspray. You can also opt to buy a terrifying Chucky costume for little boys at Party City.