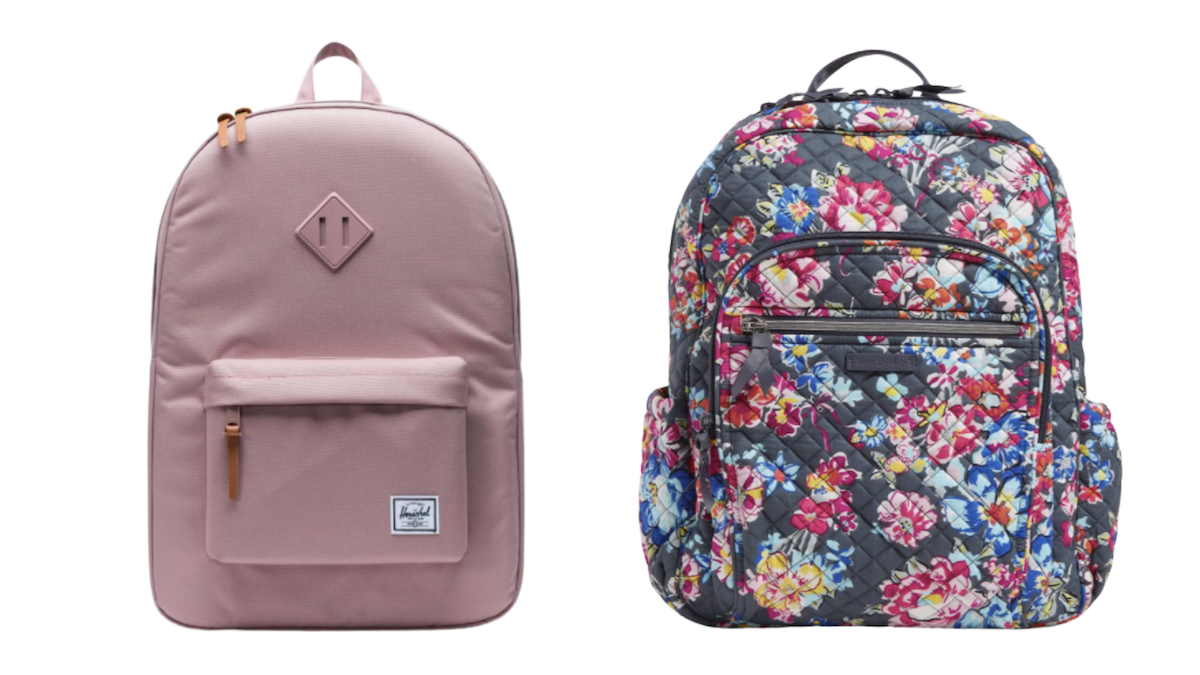 The best back-to-school advice to soak in this school season is to treat the hallway like a runway. And no, we're not only talking about your first-day-of-school outfit. The back-to-school backpack should be just as on point as the rest of your ensemble. After all, a backpack can't just be cute, it also has to be useful.
Backpacks should be durable—because nobody can stand a pack that only lasts a single semester—and should fit everything you need. But we all know it can be difficult to find a good one. We took a deep-dive into some of best-selling backpacks with the best reviews and highest ratings. Keep reading for the 10 best backpacks for back to school. As always, the prices listed may fluctuate over time.
10 Best Backpacks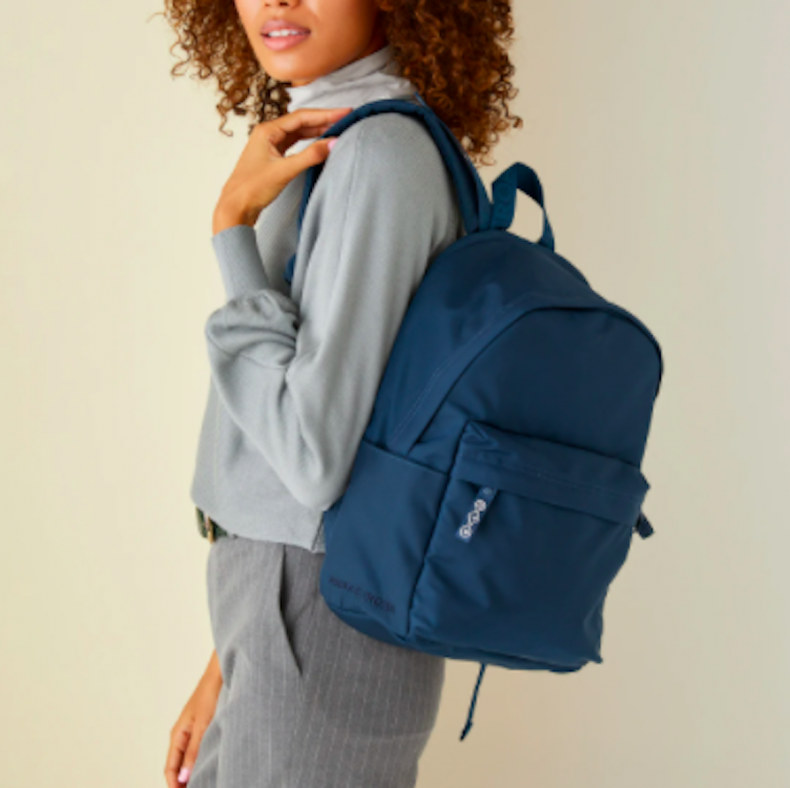 In the midst of the coronavirus global pandemic, what's better than an antimicrobial backpack?! The Mini Prodigy Antimicrobial Backpack is ethically made with responsible materials and outfitted with antimicrobial nylon fabric that is water-, odor- and mildew-resistant. Modeled after Dare to Roam's best-selling Prodigy Backpack (made for adults), the Mini (made for kids) features a smaller silhouette perfect for smaller frames and also has a hidden tech compartment for your child's devices, a gusseted front pocket for quick-access items and an elastic side-cinch pocket, as well. One DareToRoam.com reviewer wrote, "These backpacks are so cute! Bought them for my niece and nephew in the Militia and Pearl colorways—and they absolutely love their new backpacks for the new school year! The colorways are unique enough to stand out among the other kid backpacks in the universe."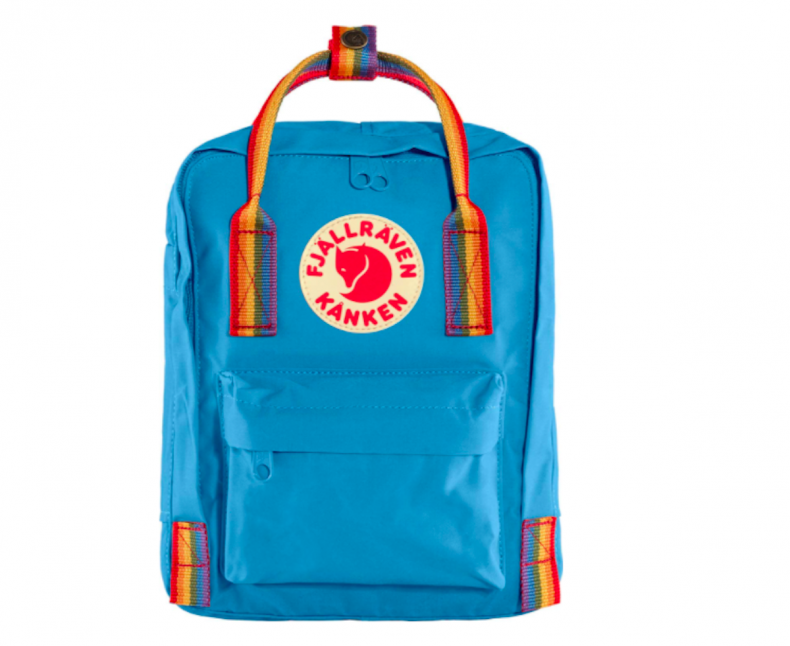 A fan-favorite Scandinavian brand, the Fjallraven Kanken backpack is a school staple come August and September, no matter what grade or year. Students love its simple design and just how long-lasting it is. Made to be durable, secure and practical, the Fjallraven Kanken Mini Classic Pack has earned a 4.6-star rating and almost 7,000 reviews. One Amazon.com reviewer wrote, "It's a small, convenient bag that can fit more than you think! Obviously it won't fit most large notebooks, laptops or folders, but it will fit a couple of smaller composition books/notebooks, a water bottle, your pencil case, a phone charger, etc.... The thick rectangular shape allows it to fit so much stuff!"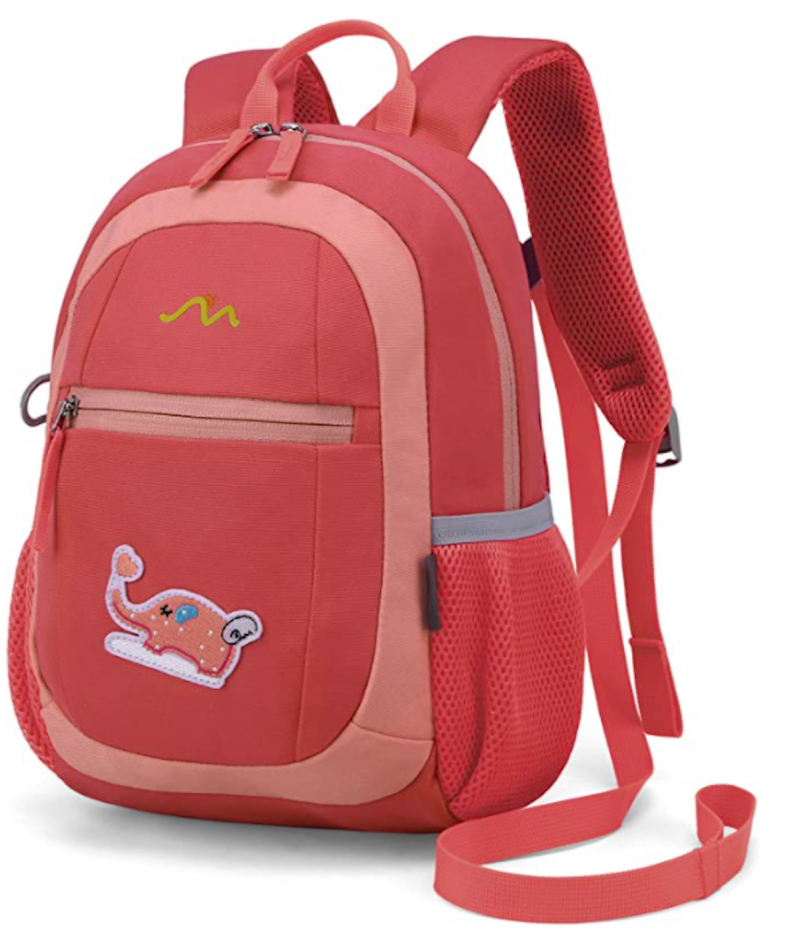 Do you have a preschooler going to school for the first time? The Mountaintop Toddler Backpack is the perfect first backpack for your youngest student. With 4.6 stars, more than 1,809 ratings and adjustable chest straps made of breathable mesh material, there's good reason why parents love this pack for their young ones. It's also has plenty of pockets and room for art projects and handouts and even comes with a detachable rein to keep kids close while out and about. One Amazon.com reviewer wrote, "After buying several toddler and preschooler backpacks, this is the first one that gets a thumbs up from both mama and kid. I love the chest strap for keeping the pack in place but also because it is easy to buckle and unbuckle. The straps are padded and the pack has a very durable construction. I'm able to fit a lunchbox, a water bottle and a bag with a change of clothing in the main compartment."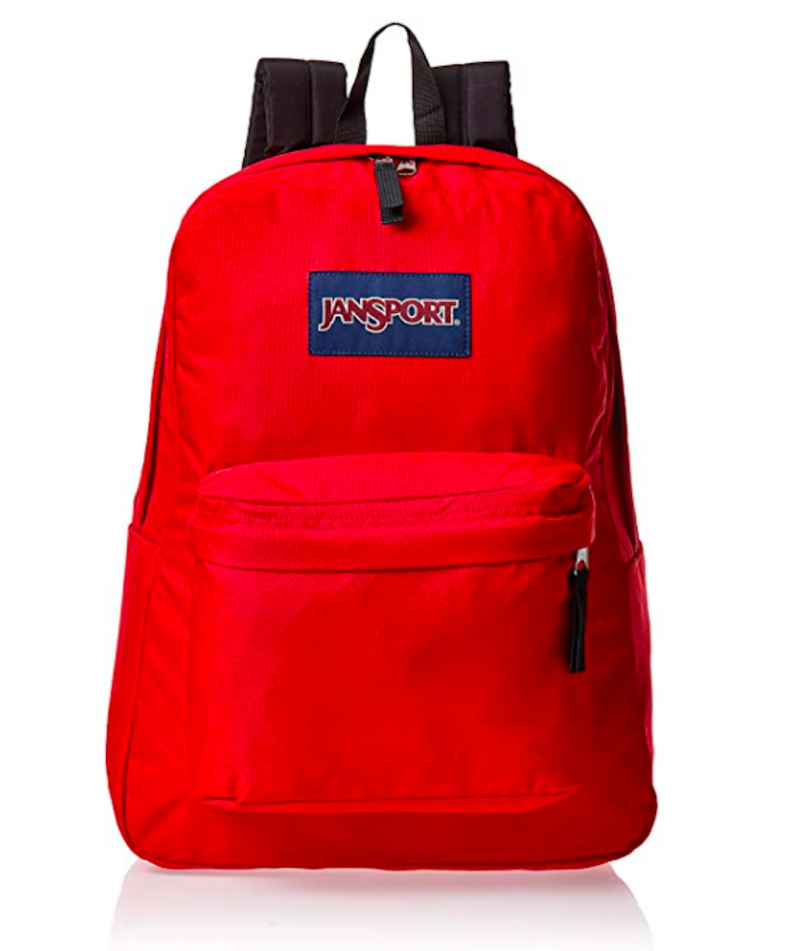 The JanSport SuperBreak One Backpack is one of the brand's best-selling knapsacks. Just check out its 4.7-star rating and more than 21,000 ratings on Amazon.com! It may seem simple (we prefer the term classic), but it's made of 100 percent polyester, features a 15-inch shoulder drop and conveniently spacious storage for all the books and supplies your kid could need. One Amazon.com reviewer wrote, "Awesome backpack, kids love it, great price, and fast shipping. Lightweight, sturdy material."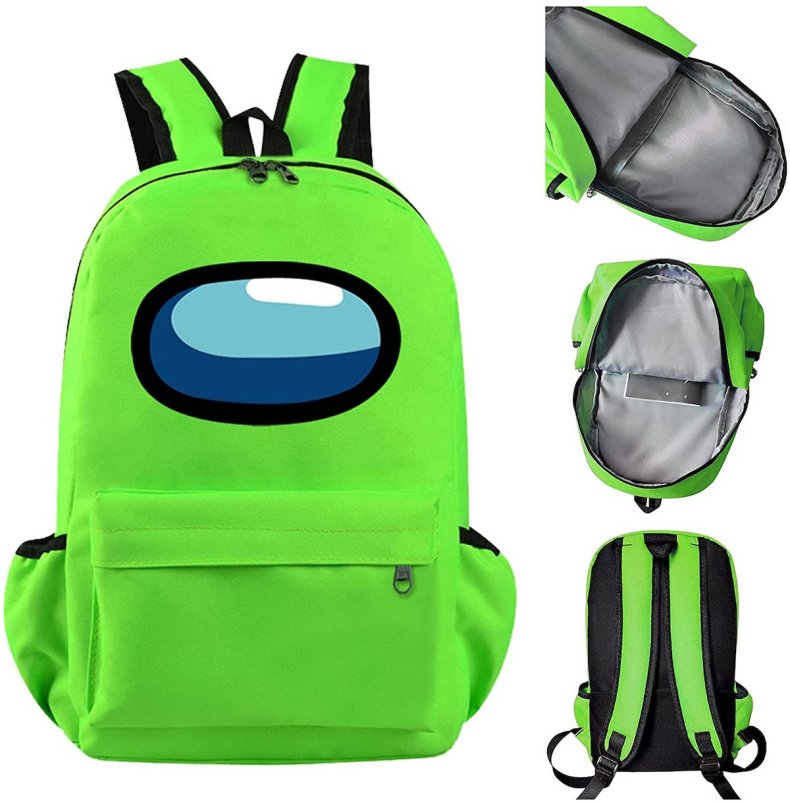 Does your little one live for Among Us? This water-resistant and durable bag pays homage to the Gen-Z-friendly game and easily fits a laptop, books, notebooks and even shoes and clothing for gym days. This 4.4-star backpack is super comfy and easy on your young student's back and neck, too—thanks to plushy shoulder straps that provide comfort even when they're carrying the heaviest of textbooks. One Amazon.com reviewer wrote, "Great quality, my kiddos love them! Definitely worth the price!"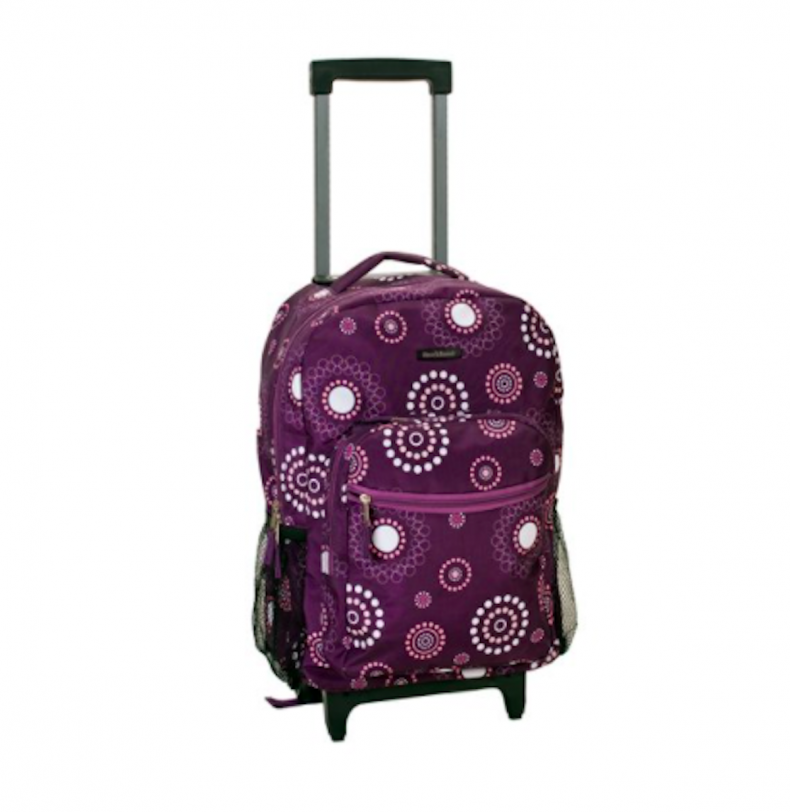 It's not officially back-to-school season if at least one kid isn't rolling up to the front doors with a backpack on wheels! Backpacks like the Rockland Rolling Backpack will always be around—after all, books are heavy and can literally be a weight on students' shoulders given their hefty workloads. This one with double-skate wheels, two zippered pockets and a built-in organizer takes the burden off so your kids don't have back and neck problems down the road. One Walmart.com reviewer wrote, "My 7-year-old wanted this for school and loves it!"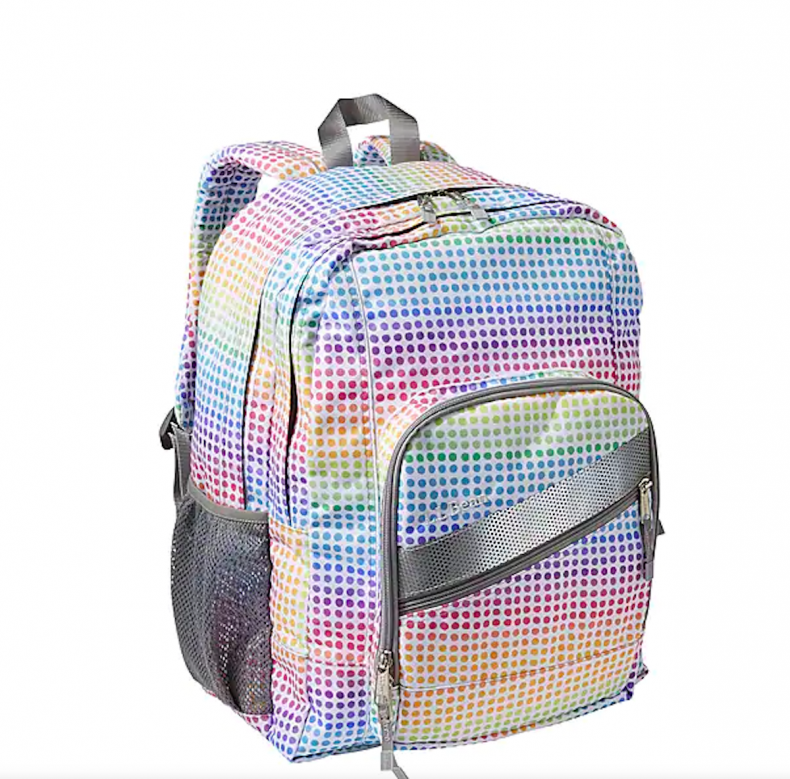 Never sacrifice style for function! The L.L. Bean Deluxe School Backpack is the ultimate rucksack for all your child's back-to-school needs. It's made of weather-proof polyester, features weatherproof storm flaps, two water bottle pockets and an internal file divider for keeping things organized inside. It's also outfitted with heavy-duty zippers that won't rip off when you give the slightest pull. (That has happened to us way too many times with other backpacks.)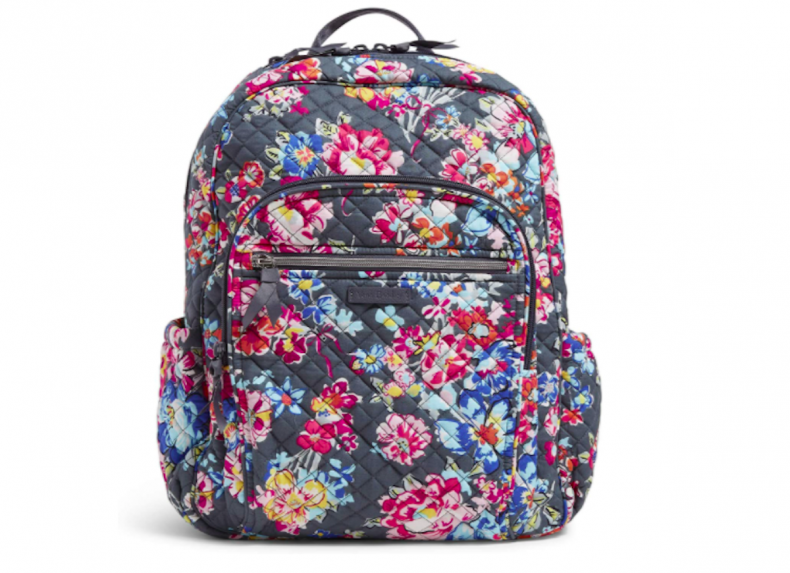 The Vera Bradley brand may have gotten its start focusing on young women, but nowadays, the signature floral print is all over elementary, middle and high schools. (Not to mention colleges, too!) The Vera Bradley Women's Cotton Campus Backpack is so wildly popular, it has amassed a near-perfect 4.9-star rating and more than 5,000 reviews. Customers love that it's lightweight, machine washable and can fit all the essentials (including a laptop or tablet for those older students). One Amazon.com reviewer wrote, "This backpack looked even prettier in real life. It has so much space and is so comfortable. I am in high school and it has more than enough space to fit all of my binders and notebooks. I highly recommend this product."
Buy at Amazon for $87.16.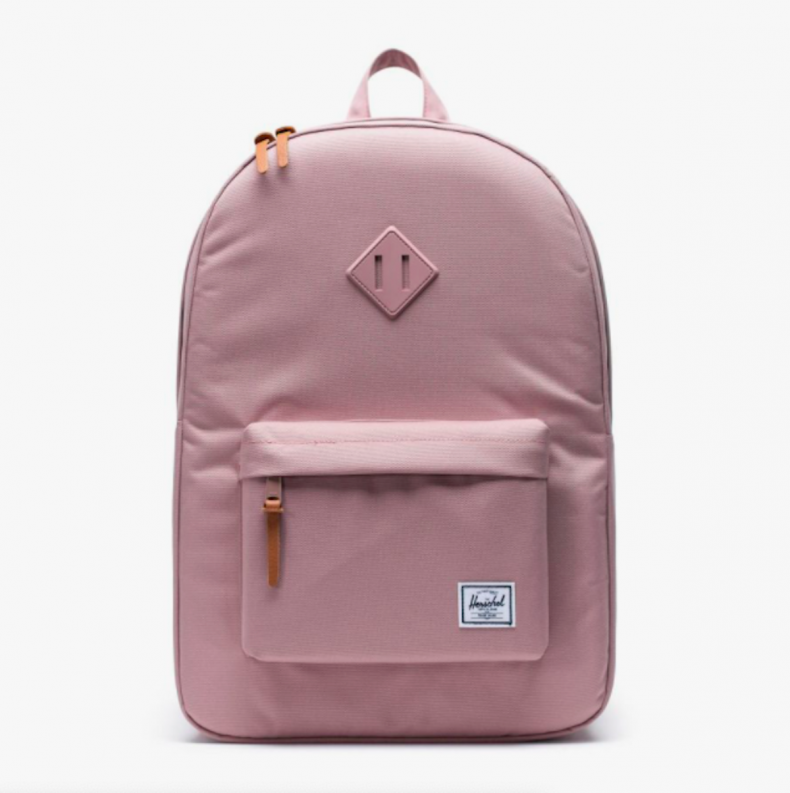 Herschel is one of the top brands in the backpack biz and that's because of its inexpensive prices, high-quality materials and clean aesthetic. The Herschel Heritage Backpack in dusty rose is totally timeless and can be worn all throughout middle and even high school. With a 4.5-star rating on Herschel.com and a functional design that works for students of all ages, it's not hard to see why Herschel has a cult-like following. One Herschel.com reviewer wrote, "The one I got was a cute blush that goes with my school uniform nicely. It fits all my school books and supplies with no problem, and is super sturdy. The laptop pocket is also extremely useful and the front pocket comes with a nice key hook."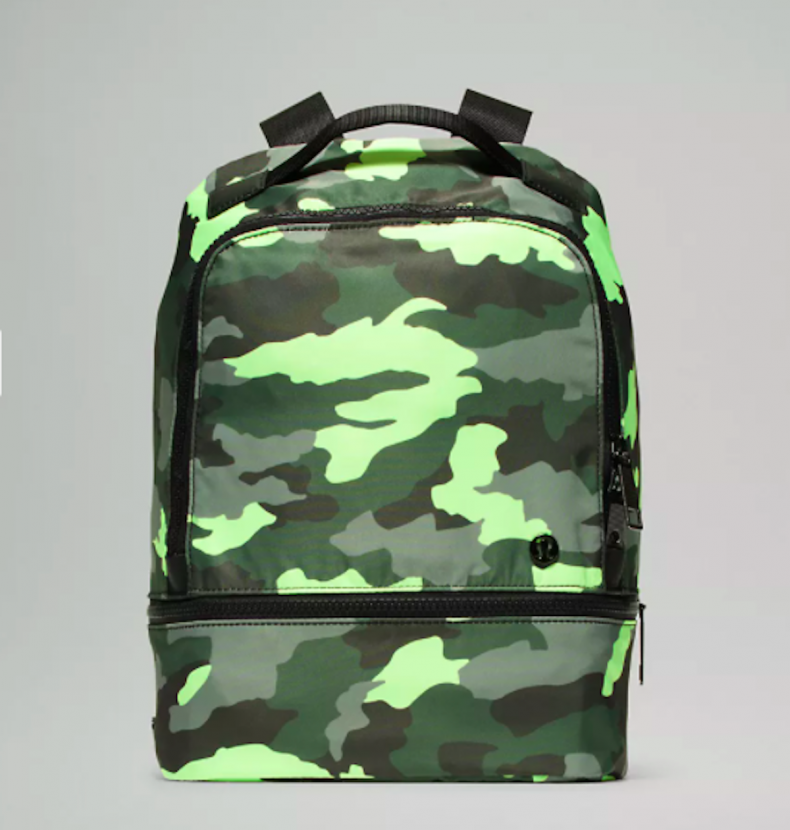 Mom might just want to "borrow" this one—that's how flippin' cute it is! Made by one of the hottest brands right now, Lululemon—known for its ultracomfortable leggings and biker shorts—the City Adventurer Backpack comes in a fun camo pattern. Though it's designed to be used for the gym and after-school activities, it works just great as a regular back-to-school backpack, too. It features water-repellent fabric, a quick-access phone pocket and an expandable pocket. One Lululemon.com reviewer wrote, "Definitely get this bag. So functional and practical for everyday use. Pockets on the inside help organize, as well!"
Newsweek may earn a commission from links on this page, but we only recommend products we back. We participate in various affiliate marketing programs, which means we may get paid commissions on editorially chosen products purchased through our links to retailer sites.