10 Everyday Swaps to Live a Low Waste Life
Summer 2021 has brought some of the hottest days on Earth with studies showing that July 2021 was the hottest month ever recorded on our planet. While many of us were sweating through, some felt the desire to do something about climate change.
Living a low waste lifestyle is by no means a quick solution for climate change, but it is a simple way to cut down on individual carbon footprints. A simple step to work toward living a lower waste lifestyle is by swapping out some everyday essentials for more sustainable options.
By just swapping some items for others, you can do a small part to combat climate change. While you're feeling good about your sustainable lifestyle, you will also be saving a ton of money. Sustainable living tends to cut down on the cost of food, toiletries, and cleaning products.
1. Swap plastic grocery bags for mesh produce bags
The average American uses 365 single-use plastic grocery bags a year. For each bag, it takes over 1,000 years to decompose in a landfill, according to biologicaldiversity.org. That's over 365,000 years for a single American's plastic bags from one year to permanently leave the planet. A simple solution is to purchase a few mesh produce bags for grocery shopping. These bags are biodegradable and will last for hundreds of shopping trips rather than just one. The mesh bags are also machine washable and can hold about 10 pounds without ripping.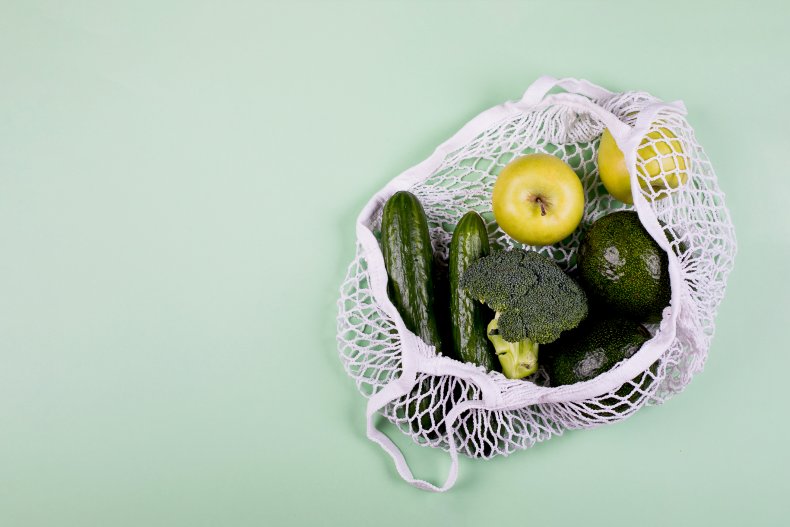 2. Swap liquid shampoo and conditioner for solid bars
This swap works for not only shampoo and conditioner but also soap, moisturizer, and even shaving cream. By switching over to shampoo bars, you are minimizing the number of plastic containers you use and buy.
Most eco-friendly shampoo and conditioner bars come in compostable or biodegradable packaging. Not only are shampoo and conditioner bars inexpensive, but they also last longer and are great for traveling because they follow TSA guidelines and can be stored in a carry-on.
3. Replace paper towels with reusable cloths
Every year, over 254 million tons of paper towels are disposed of globally and for each ton of paper towels, 17 trees are cut down according to data collected by Creighton University.
Washable cloths are a sustainable alternative to paper towels and are much less expensive. For the same price, you can buy a couple of rolls of single-use paper towels or a pack of 10 washable microfiber cloths.
4. Swap plastic toothbrushes for bamboo toothbrushes
Dentists recommend people swap their toothbrushes every three to four months which leads to over 1 billion toothbrushes in landfills every year in the US. A single toothbrush takes up to 1,000 years to decompose.
A simple alternative to plastic toothbrushes is purchasing one made of bamboo. Bamboo toothbrushes use nylon bristles which tend to be softer and healthier for brushing, according to dentists. They are also biodegradable and tend to come in sustainable packaging rather than plastic.
5. Swap Keurig for drip coffee maker
While Keurigs do save money in the long run, K-cups are not the best for the environment since each K-cup can only be used for one serving of coffee. However, Keurig transitioned the K-cups to be 100 percent recyclable.
Drip coffee makers not only use refillable metal filters, but they can also take any coffee beans which saves even more money than Keurig by making your coffee at home, you're also avoiding to-go cups and the cost of buying a coffee from a shop.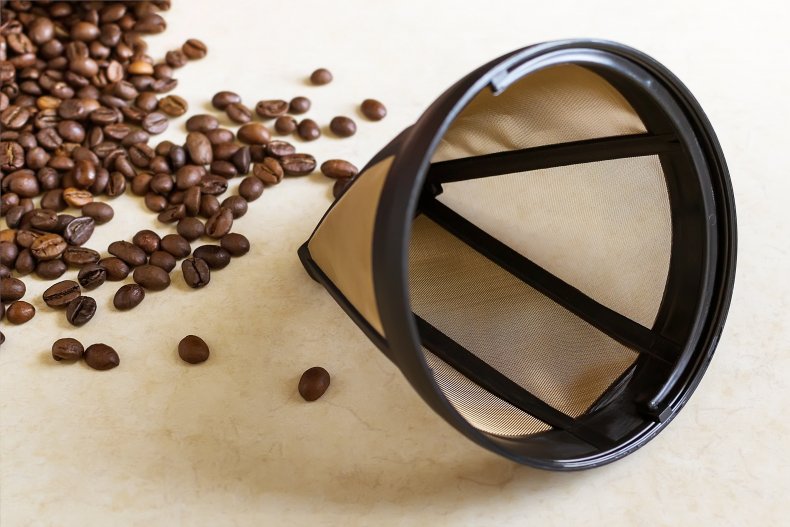 6. Swap dairy milk for oat milk
It's no secret that the dairy industry omits tons of fossil fuels which is why a quick way to lower your individual carbon footprint is to consume less dairy. A simple alternative is swapping cow's milk for oat milk which has a minimal environmental impact and is a healthier alternative.
For an even more low waste option, you can make your own oat milk at home. To make oat milk all you need is a glass jar, ½ cup of oats, three cups of water, sugar or maple syrup for taste, ½ tsp vanilla extract, and a pinch of salt.
7. Swap toothpaste for toothpaste tablets
Conventional toothpaste uses plastic packaging whereas toothpaste tablets are stored in metal or glass packaging similar to mints. Tablets are a great alternative to conventional toothpaste because they are not only zero waste but last longer since one tablet is always enough. It also takes away from the morning guessing game of "how much toothpaste do I need on my toothbrush today?"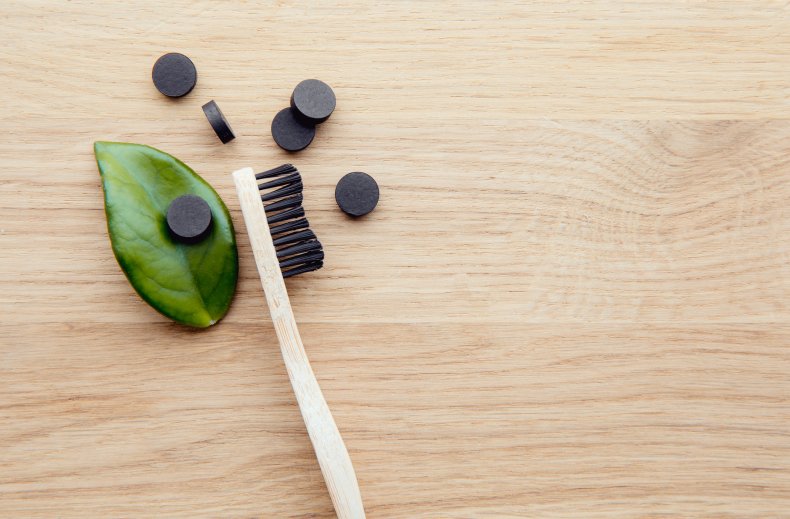 8. Swap plastic water bottles for a metal one
Not only are plastic water bottles terrible for the environment, but they are also terrible for your health. Experts warn that plastic bottles can omit harmful toxins if left in the heat for too long and that some bottled water actually contains toxic impurities including traces of bacteria and lead. By swapping over to a metal water bottle, you can prevent chemical leaching and also utilize the tap for refills.
9. Swap single-use plastic deodorant for refillable containers
It takes, on average, about two months to go through one stick of deodorant. Most conventional deodorants are sold in single-use plastic packaging that gets thrown away when the deodorant stick is finished.
Now, many low waste companies are turning toward refillable metal or aluminum tins to avoid plastic waste. Instead of throwing away the entire deodorant, you can pop out the used deodorant stick and replace it with a refill.
10. Swap plastic food wraps with reusable wraps
A simple swap for plastic wrap or sandwich bags are these cute wraps coated in all-natural wax. Rather than tossing them after you eat your food, you can simply wash them under the sink and use them again. The wraps are made with 100 percent cotton so when they do finally need to be tossed, they are much less harmful on the planet. These wraps are perfect for sandwiches, storing leftovers, chips, and even fruits and veggies.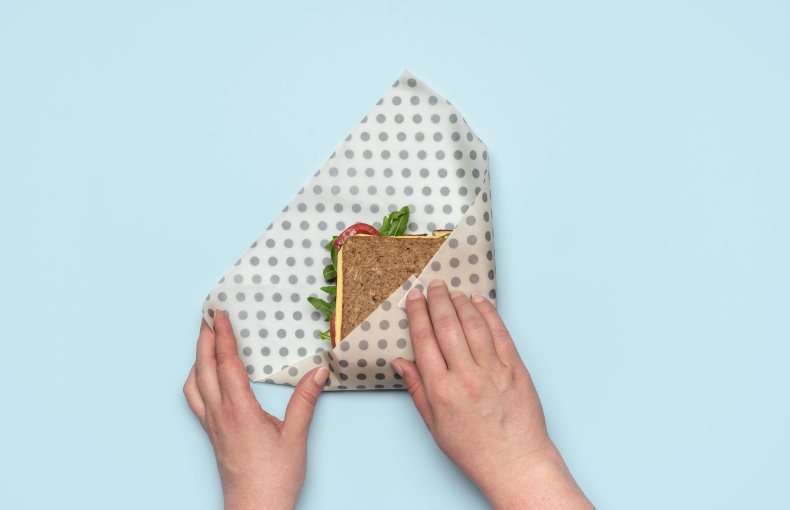 Updated 09/1/2021, 1:31 p.m. ET: This article was updated to reflect that Keurig now produces recyclable K-cup pods.