Ten Volunteer Firefighters Arrested on Dozens of Arson Charges After Suspicious Fires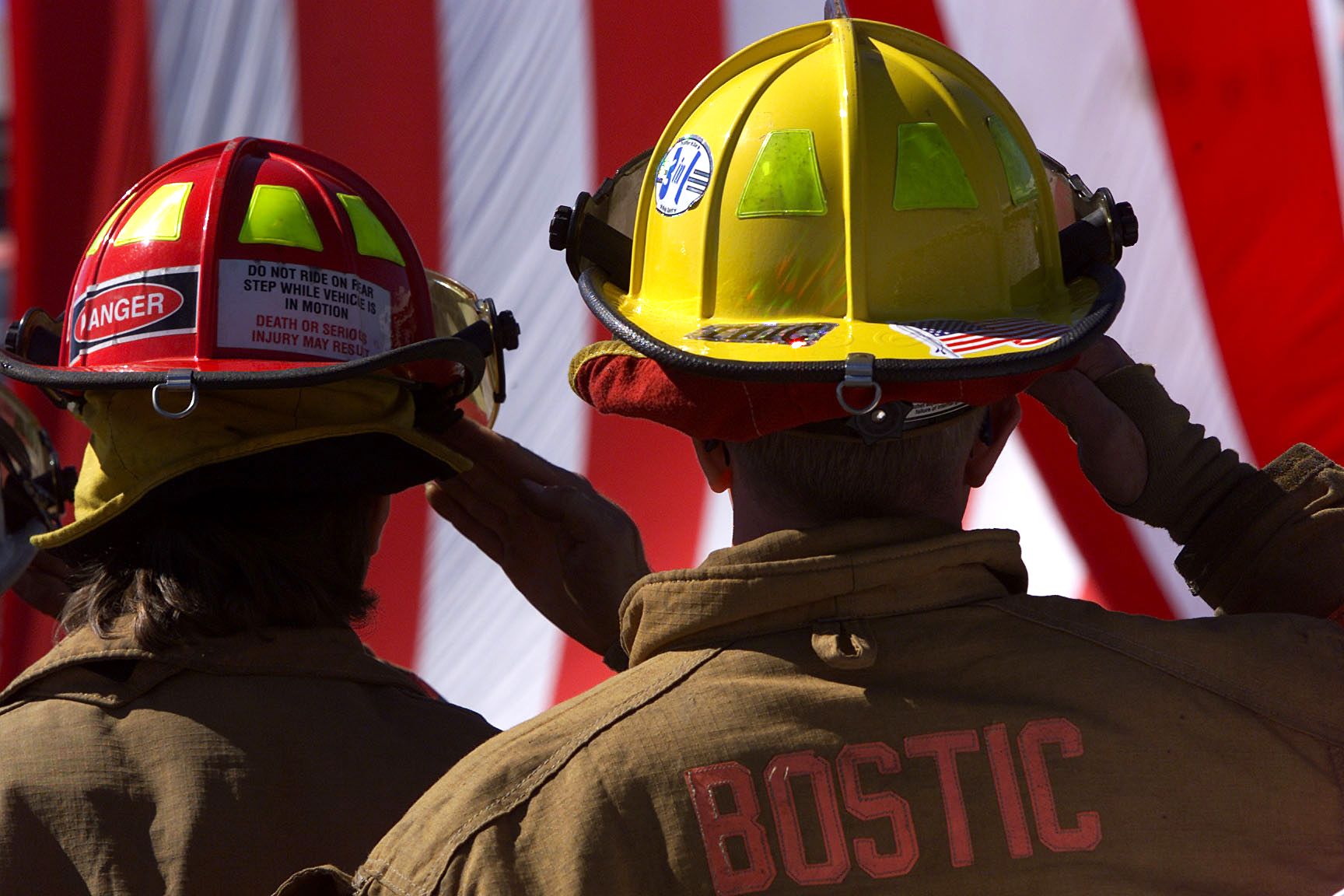 A group of firefighters in North Carolina was arrested Tuesday on dozens of charges of arson after a multi-agency investigation.
The volunteer firefighters were arrested after being investigated for over a year, Robeson County Sheriff Ken Sealey said in a press conference Tuesday. The sheriff's office did not immediately respond to Newsweek's request for comment.
Sealey said that the firefighters would face at least 90 different arson-related charges, with the possibility of more charges pending, according to The Robesonian.
The firefighters came from the Fairmont and Orrum Fire Departments. The sheriff did not name the suspects nor give a motive, the paper reported. The sheriff indicated the investigation began with a series of suspicious fires and the alleged crimes could have burned up thousands of taxpayer dollars, according to WPDE.
"The firefighters were involved in a conspiracy over a two year time period to set numerous with woods and abandoned structure fires," the sheriff said in a statement.
The investigation involved the North Carolina State Bureau of Investigation, the Bureau of Alcohol, Tobacco and Firearms (ATF) and the state's Forest Service.
The bail for each of the firefighters was set at $100,000.
A former North Carolina Department of Correction officer and former Maxwell, North Carolina, police officer were also implicated in the investigation. Their bond was set at $200,000 according to the state's Bureau of Investigation.
A spokesperson for the Bureau of Investigation told Newsweek that the rash of fires prompted local authorities to contact the state agency.
In 2012 a number of volunteer firefighters faced arson charges in the county for starting fires in order to put them out, according to WRAL. Another allegedly started a fire while camping and drove away from it. The Raleigh, North Carolina, based NBC-affiliate reported that in nearby Hoke County that year, five junior volunteer firefighters were arrested on suspicion of starting several fires. They reportedly started the blazes out of boredom.
Robeson County is located in southern North Carolina and has a population of approximately 134,000 people. Its county seat is the city of Lumberton, which considers itself the mid-point between New York City and Florida. Fairmont and Orrum are tiny towns situated between Lumberton and North Carolina's border with South Carolina.
The ATF and North Carolina Forest Service did not immediately respond to Newsweek's request for comment.