10 Inspirational Barack Obama Quotes in Honor of His 59th Birthday
A deluge of Twitter users posted birthday well-wishes for former President Barack Obama as he turned 59 on Tuesday.
The 44th president has been publicly active since endorsing Joe Biden, his former vice president and the presumptive Democratic presidential nominee. Earlier this week, Obama also announced his endorsements for several other politicians running in November.
Obama has discussed the importance of voting in the upcoming election consistently throughout the year, a message he reiterated while appearing as a guest on former first lady Michelle Obama's podcast debut last week. His wife posted a photo of their family accompanied by a birthday message of her own on Twitter Tuesday. It read, "Happy birthday to my favorite guy. Here's to all the good days, blue skies, and new adventures to come."
In celebration of Obama's birthday, here are 10 inspirational quotes he delivered during his years campaigning for and serving as president.
"Hope is the bedrock of this nation. The belief that our destiny will not be written for us, but by us, by all those men and women who are not content to settle for the world as it is, who have the courage to remake the world as it should be." January 2008 Iowa caucuses speech
"Change will not come if we wait for some other person or if we wait for some other time. We are the ones we've been waiting for. We are the change that we seek." February 2008 campaign speech
"You can't let your failures define you—you have to let your failures teach you. You have to let them show you what to do differently the next time." September 2009 national address to America's schoolchildren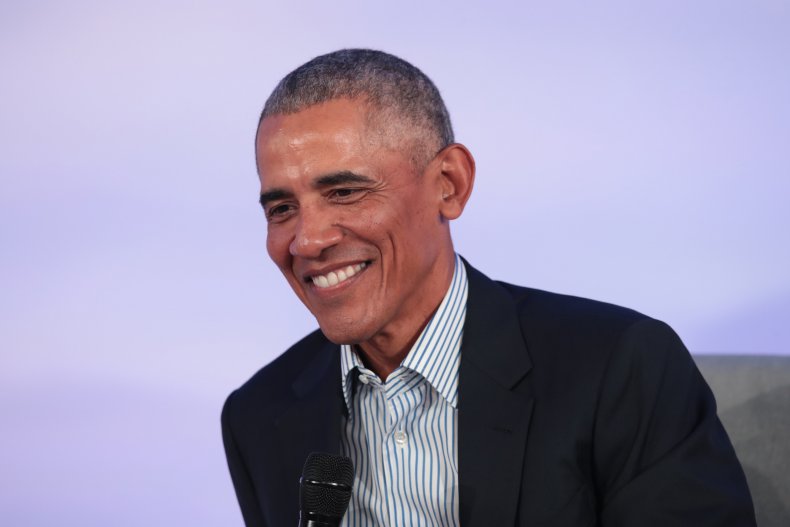 "We may not be able to stop all evil in the world, but I know that how we treat one another, that's entirely up to us." January 2011 Tucson, Arizona, shooting remarks
"When we succeed, we succeed because of our individual initiative, but also because we do things together." July 2012 campaign speech
"The strongest weapon against hateful speech is not repression; it is more speech—the voices of tolerance that rally against bigotry and blasphemy and lift up the values of understanding and mutual respect." September 2012 United Nations General Assembly speech
"The cynics may be the loudest voices—but I promise you, they will accomplish the least. It's those folks who stay at it, those who do the long, hard, committed work of change, that gradually push this country in the right direction and make the most lasting difference." May 2013 Ohio State University commencement address
"Just because we have the best hammer does not mean that every problem is a nail." May 2014 West Point commencement address
"Don't settle for what you already know. Never stop believing in the power of your ideas, your imagination, your hard work to change the world." March 2015 White House Science Fair remarks
"We don't fear the future; we shape it, embrace it, as one people, stronger together than we are on our own." July 2016 Democratic National Convention speech