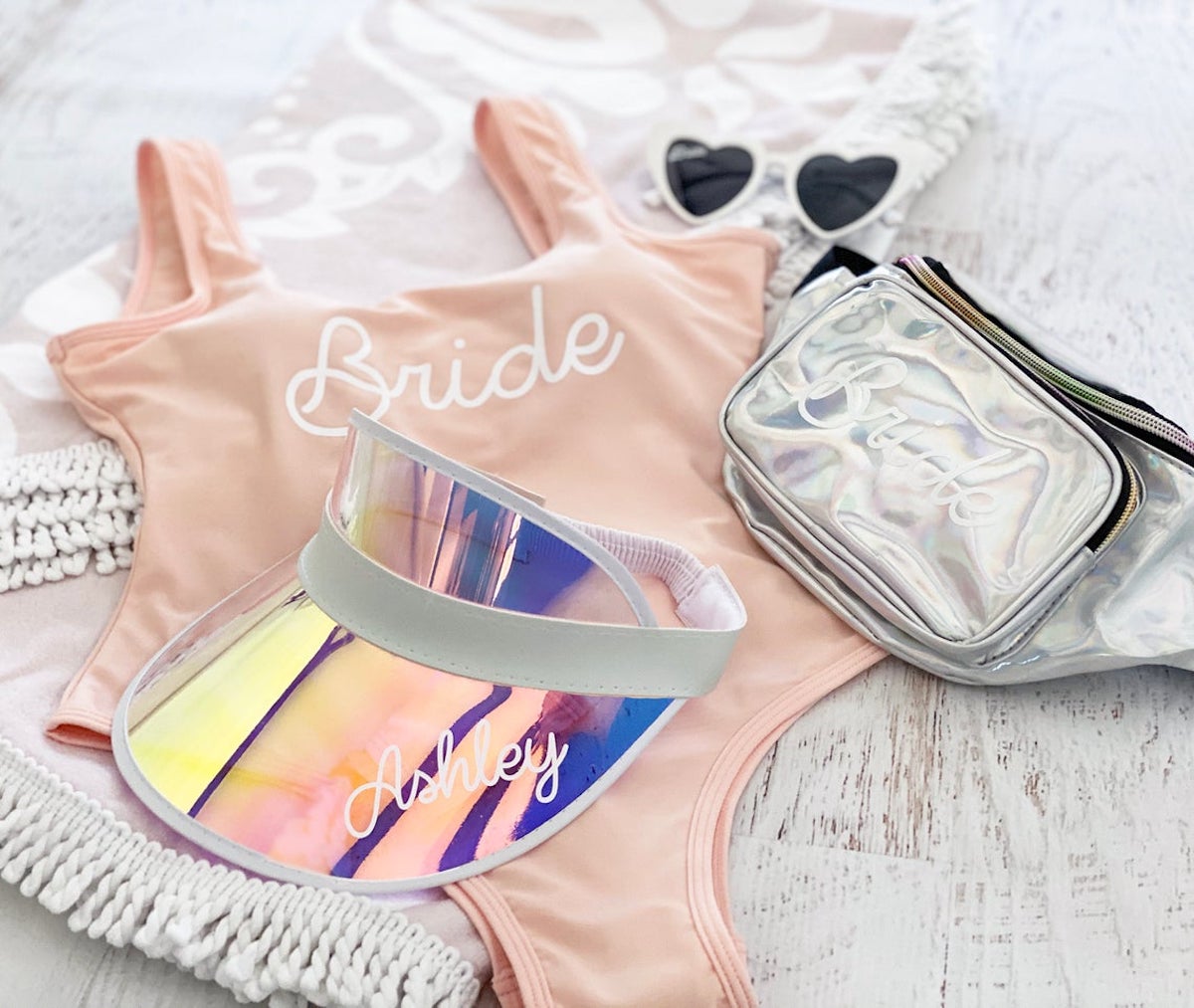 Weddings may be beautiful, sappy and produce some of your favorite photo opportunities of all time, but let's be honest here—it's not easy being a bridesmaid. It's expensive, there are a lot of different opinions involved, and well, it's a lot to ask of a friend to bring you into the bathroom every half hour to hold your dress while you pee. That's why your #BrideTribe deserves the best, Girl! A poppin' gift for your bridesmaids—where there's one gal or 10 standing by your side come your special day—shows how grateful you are for your I Do Crew.
From personalized presents to accessories and wine, these are some of the most meaningful gifts you can give the bridesmaids in your wedding party.
10 Best Bridesmaids Gifts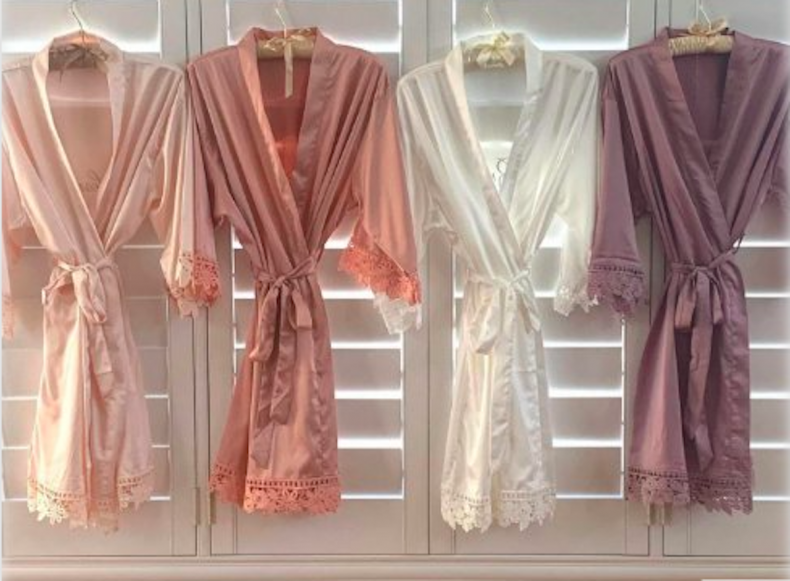 Every bridal party needs matching satin robes, and this set from Zazzle is a real dream! Available in sizes ranging from 2 to 12 and then plus sizes 14 to 20, the robes come in a variety of color combos, including white, dusty pink, blush, navy, mauve, light blue and gray, plus lettering in gold, silver, pink, hot pink, turquoise or black. Get all matching hues or mix and match tones!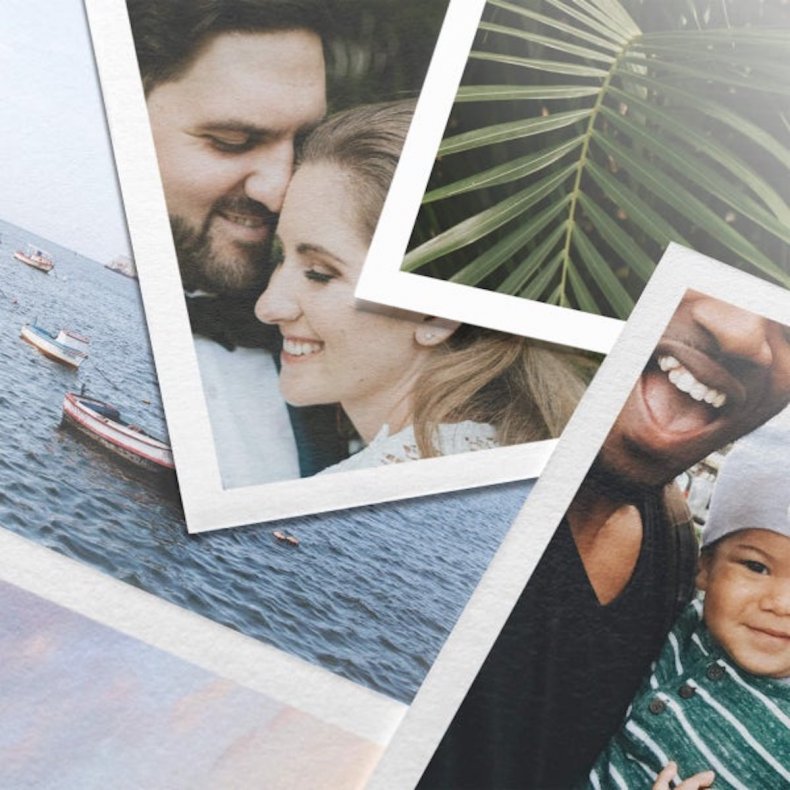 Artifact Uprising is known for its beautifully crafted, printed photo album books, which make a meaningful gift for each of your girls. But if you're on a budget and still want to give your bridesmaids something unique and personal, Artifact Uprising's Everyday Print Set is perfect, too. One print set—of either 10, 25 or 50 prints—costs less than 10 bucks, and aside from choosing your own image, you can also personalize the print by choosing sizes, paper type and border or no border.
Buy at Artifact Uprising for $9.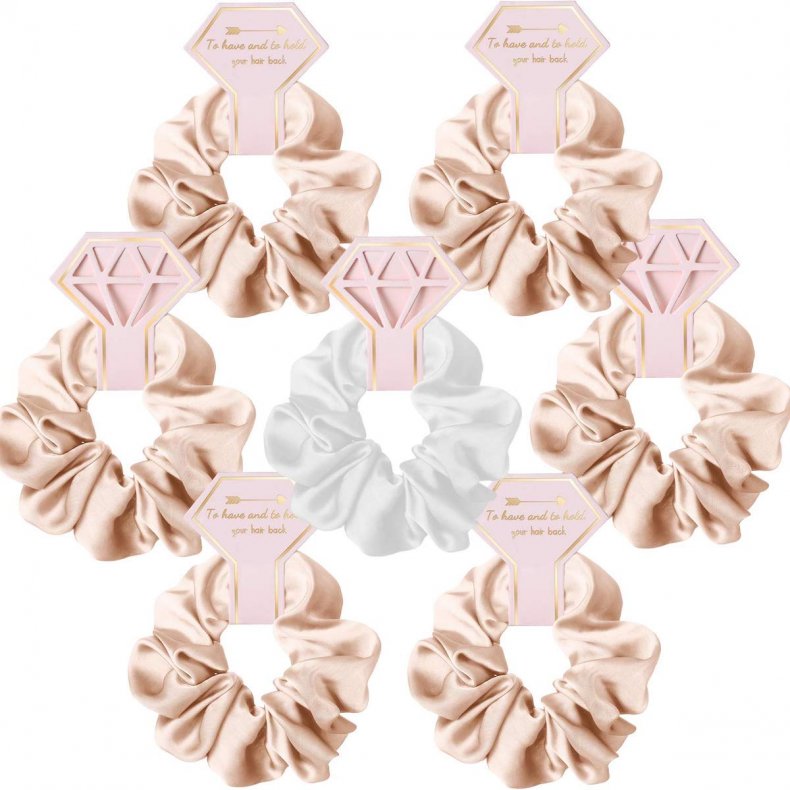 To have and to hold... your hair back. That's exactly what this gift set of six champagne-colored (and one white for the bride) scrunchies does for your bridal posse. Made with satin fabric, these stretchy hair ties—which are totally on-trend right now—also come with adorable, ring-shaped packaging that feels very "Single Ladies."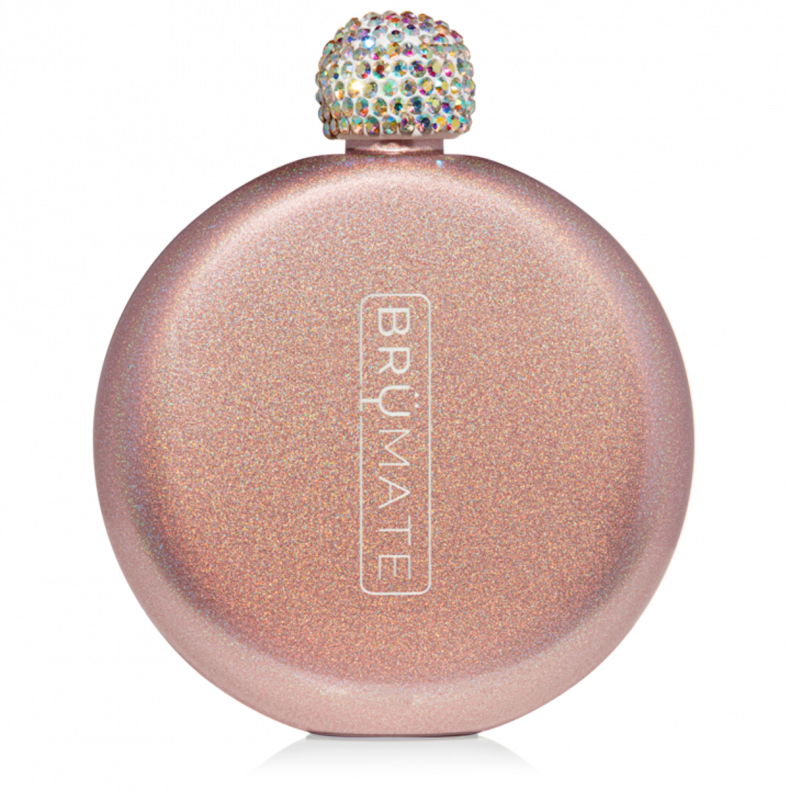 It's 2021, Girl, and flasks aren't boring anymore. In fact, they're kinda cute! No matter what kind of booze is your maids' drink of choice, the Brumate Glitter Flask in rose gold will transport the spirits in style. And it may just be the cutest, sparkliest cup at the bachelorette party—or, dare we say, wedding!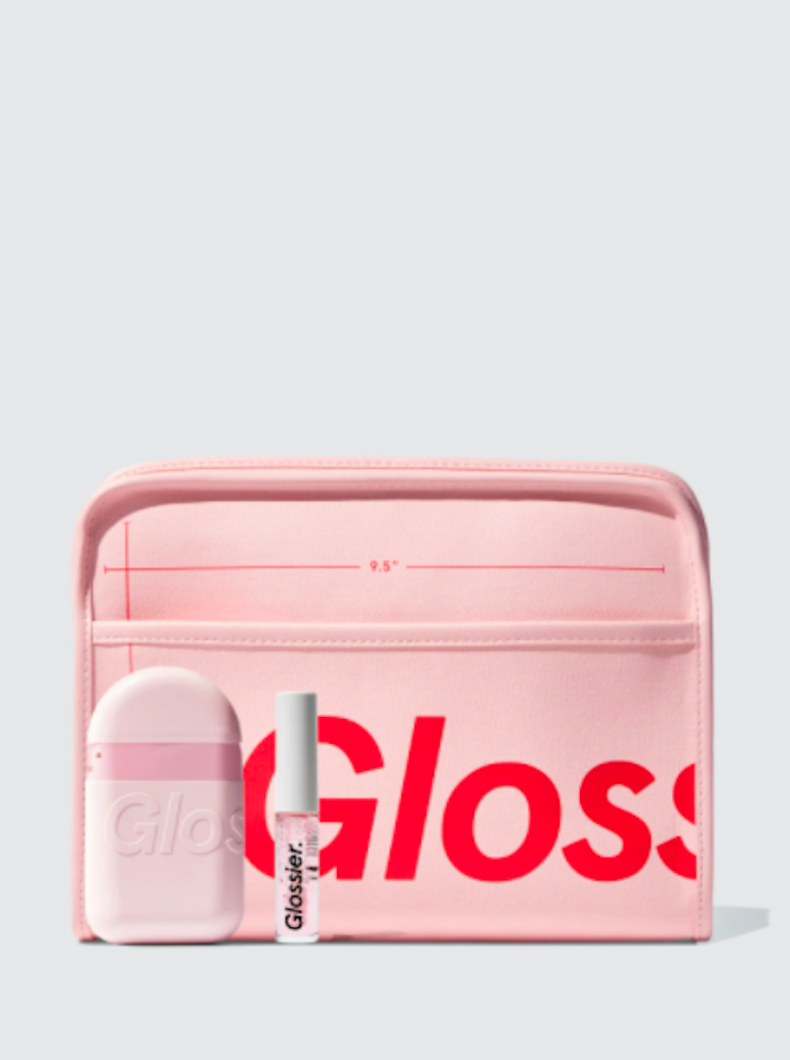 Fan-favorite makeup brand Glossier specifically recommends this trio of products (to be bought in tandem) for bridal party gifts. The Beauty Bag, which is waterproof and roomy enough to fit all the necessities, Glossier You–scented hand cream and the brand's iconic clear lip gloss unite to make a luxe-feeling wedding party gift. You know what? Order one yourself, too, Bride!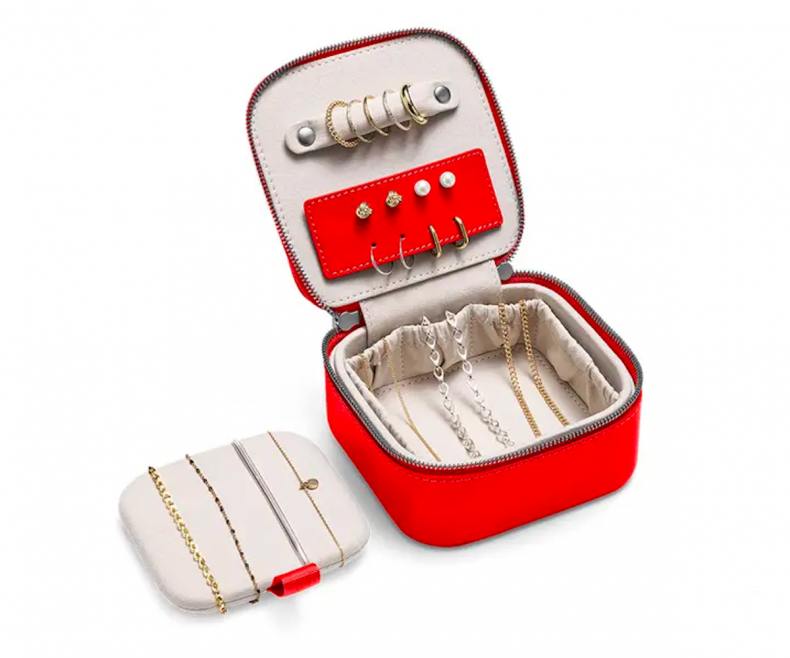 You know Away for their viral luggage sets that every influencer has, but unless you're willing to spend $200 a pop to get your gals suitcases, The Jewelry Box from Away will do just fine. Perfect for life on-the-go and frequent travel, this monogrammable jewelry case—available in Cherry (red), Coast (blue) and black leather—holds all your essential pieces. The Jewelry Box has a flat panel (for up to four pairs of earrings), a cord for rings, various clasps and slip pockets for necklaces, and a main compartment with lots of space, and its system is also completely tangle-free, so your bridesmaids don't have to waste any time separating chains!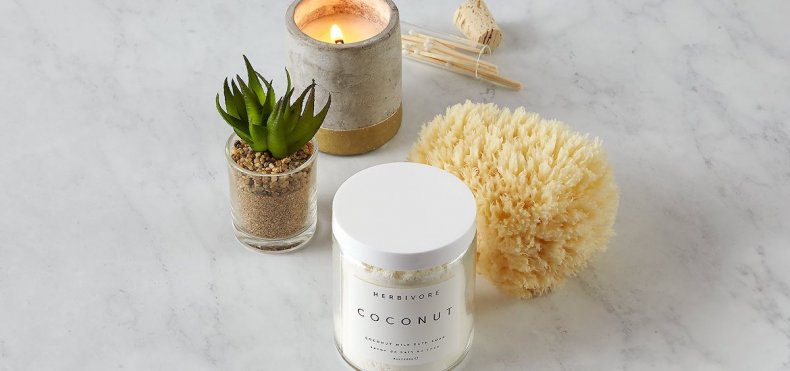 Though they be special and fun, weddings can also be stressful at times. That's why your bride squad will really appreciate this meditative Just Breathe Spa Gift from Knack. In each prepackaged gift box, you'll find an organic coconut bath soak, sea sponge, soy wax candle, faux succulent and mini-matches with a striker pad. After all, we can all use a reminder during this hectic time to "just breathe."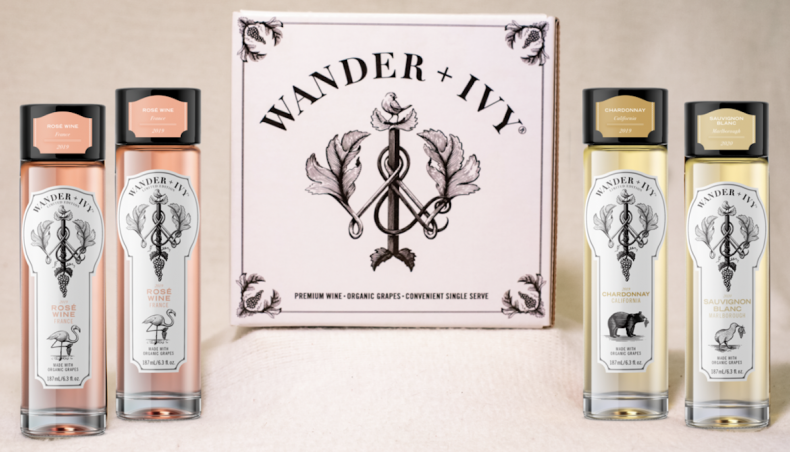 Keep it classy (but still boozy!) by checking out Wander and Ivy's online wine shop featuring organic, internationally sourced vino. The Special Occasion Gift Box—Whites and Rosé makes a perfect bridal party gift because it features two bottles of 2019 Limited Edition Chardonnay, two bottles of 2020 Limited Edition Sauvignon Blanc and four bottles of 2019 Limited Edition Rosé. Got more than eight girls? Grab two boxes! When it comes to wine, more is more.
Buy at Wander and Ivy for $63.92.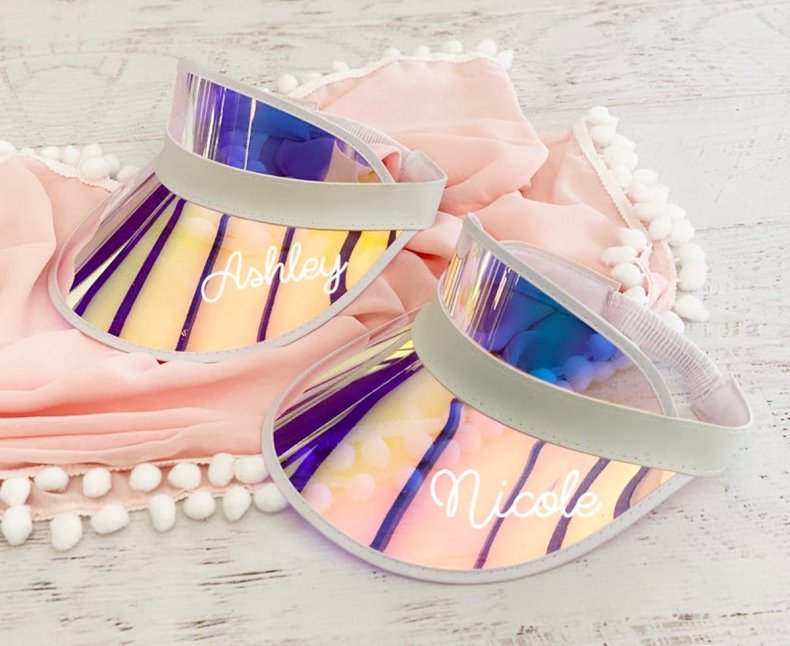 Perfect bachelorette wear, these Personalized Sun Visors will stand out anywhere—the beach, Vegas or you know, just in a selfie! These holographic visors are also customizable, and you can request any of the following titles in script: Bride, Babe, Wifey or a custom personalized name. The visors have a perfect five-stars on Etsy and more than 118,027 reviews. One happy customer wrote, "I got these for my best friends bachelorette party and they were a hit! We all loved them so much and they were so much fun!"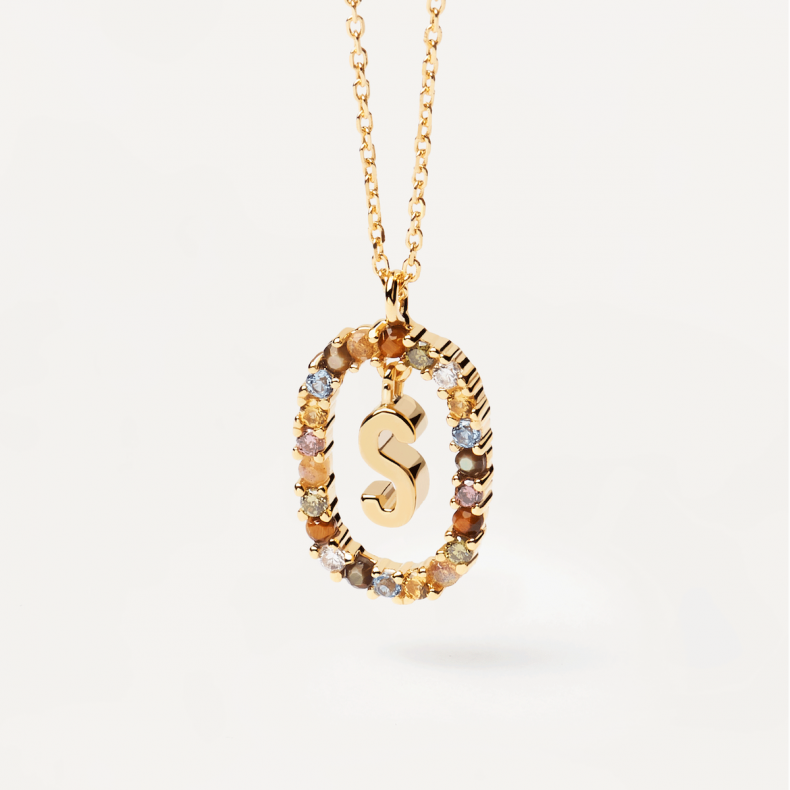 Beloved by celebrities—Sophia Culpo, Ashley Greene and Julianne Hough, to name a few—Letter Necklaces from Spanish jewelry brand Pdpaola come in each initial, A through Z. Featuring 925 sterling silver and 18K gold-plating finishing, with stones including tigereye, labradorite, mother-of-pearl with crystal, golden yellow crystal, peridot green crystal, olive green crystal, spinel blue crystal, rhodolite violet crystal and pure white crystal, these hand-finished prêt-à-porter necklaces make a bold, colorful statement.
Newsweek may earn a commission from links on this page, but we only recommend products we back. We participate in various affiliate marketing programs, which means we may get paid commissions on editorially chosen products purchased through our links to retailer sites.