The 10 Most Affordable Luxury Purses of 2021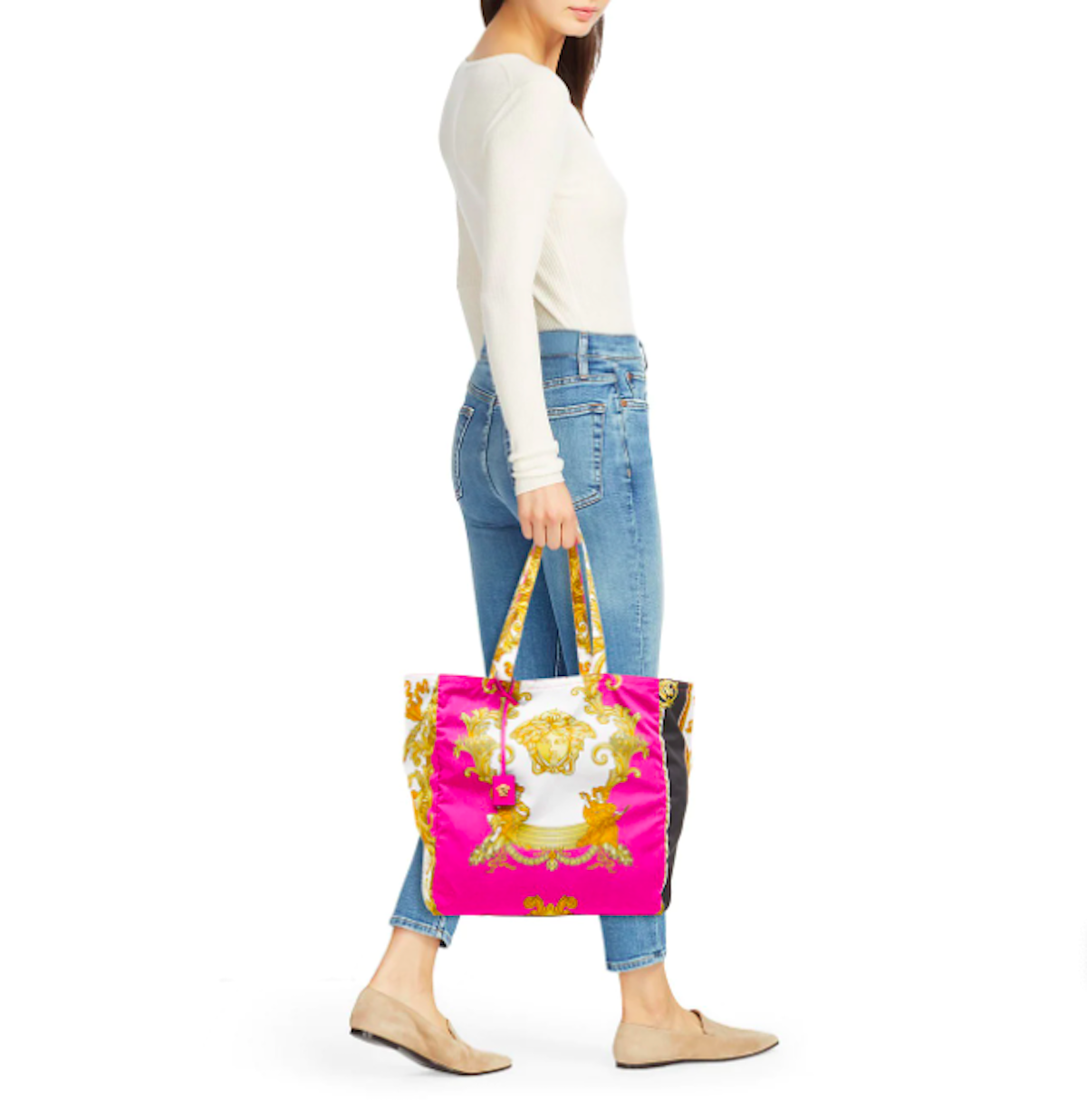 We love a luxury handbag, honey, but let's be honest, most of us are balling on a budget as of late. Sure, we love to watch The Real Housewives of Beverly Hills ladies go gaga over Dorit Kemsley's latest Birkin, but when it comes to luxury handbags—at least for most of us—it should be somewhat affordable. Like, under $1,000.
Of course, the point of luxury anything is that it is luxury—essentially the opposite of cost-effective. But still, we deserve to treat ourselves every once in a while, right?
From Coach to Gucci, here are 10 of the most affordable luxury purses. As always, the prices listed may fluctuate over time.
10 Most Affordable Luxury Purses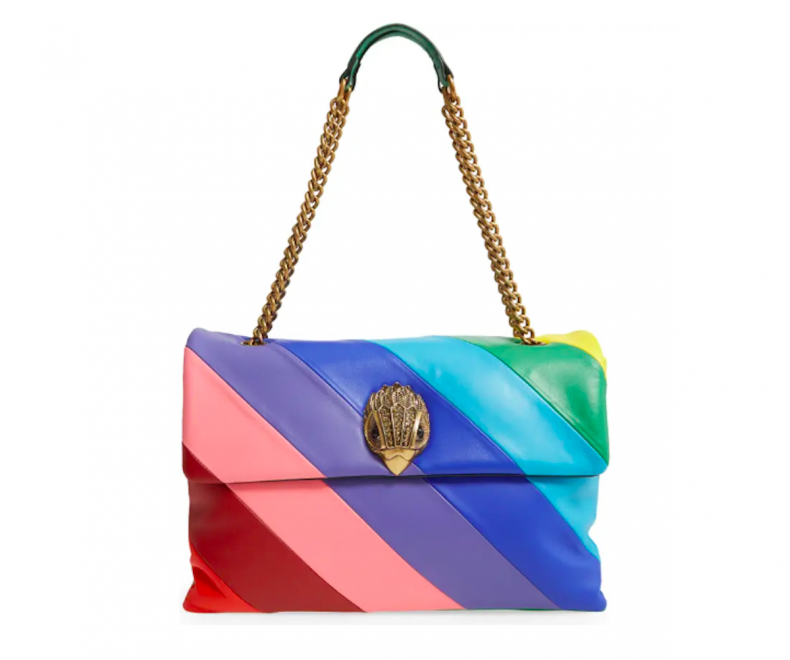 If it's a rainbow statement you're trying to make, the Kurt Geiger London Rainbow XXL Kensington Leather Crossbody Bag looks like it came straight out of a Lucky Charms box. Though we can't confirm if it tastes magically delicious, it certainly looks magically delicious: with unique multicolored leather diagonal stripes and the brand's signature crystal-embellished eagle head. Pair it with an all-white or all-black ensemble for the most impact, or you know, go as vibrant as possible with the rest of your outfit for maximum expression. And that price point? Can't beat that.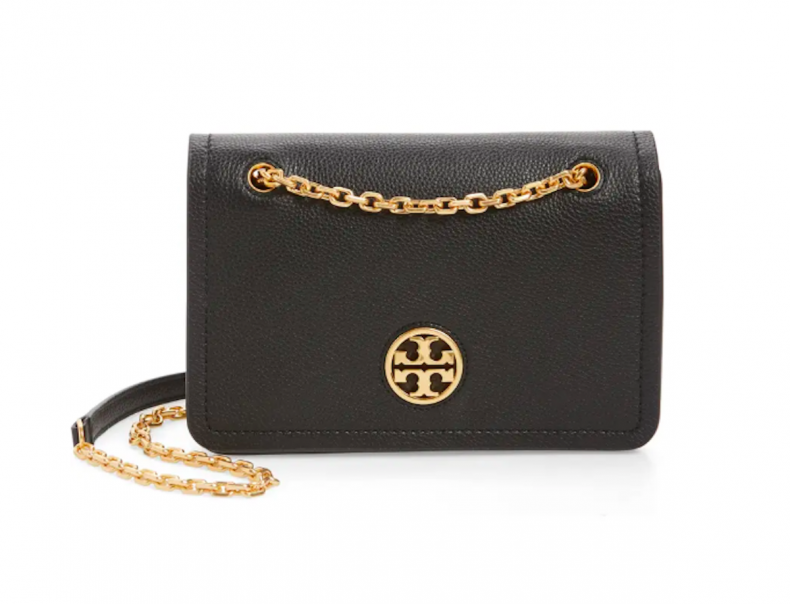 The Tory Burch Carson Convertible Leather Crossbody Bag stuns in grainy black leather. The name (and brand!) Tory Burch has become synonymous with high-end sandals and luxury purses that are still somewhat affordable, so it's a no-brainer that this slinky chain-strapped crossbody makes the list. Wear it on your shoulder or across the body for a more secure fit. This bag also features an interior divider and two wall pockets for the ultimate organization inside, as well as a magnetic-flap closure that makes it easy-breezy to shut securely.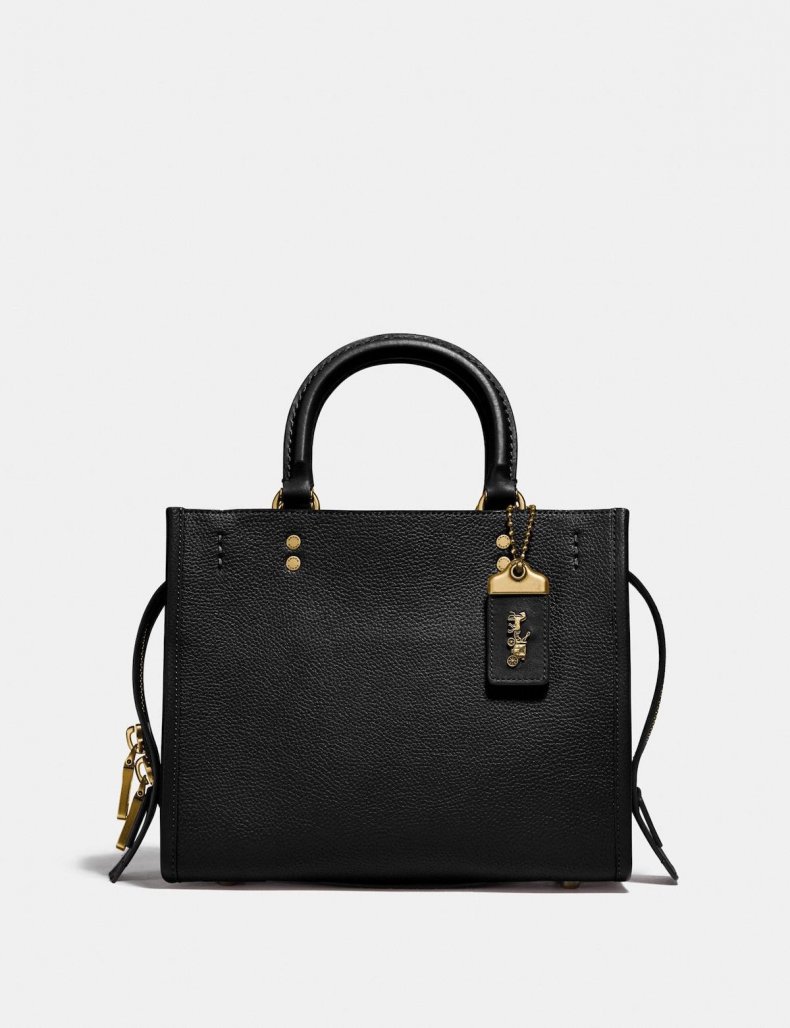 Coach is one of the most affordable luxury brands there is, and if you visited the Coach store by my house, you'd think they were giving the bags away for free: There's always a line out the door! While Coach—bolstered as of late by celebrity partnerships with Selena Gomez and Jennifer Lopez, to name a few—definitely has some more budget-friendly bags, the Coach Rogue 25 is one of its more classic styles that's also very popular and super high-end. It's also a tote, which means more room for your items and more value for the price. Here's what you'll love most about it: the convenient zip closure, credit card slot, multifunction interior pocket, fabric and suede lining and two open compartments. It also features two detachable straps—one with an 11 1/2 inch drop for the shoulder and another with a 21 1/2 inch drop for crossbody wear. Now, that's a versatile tote.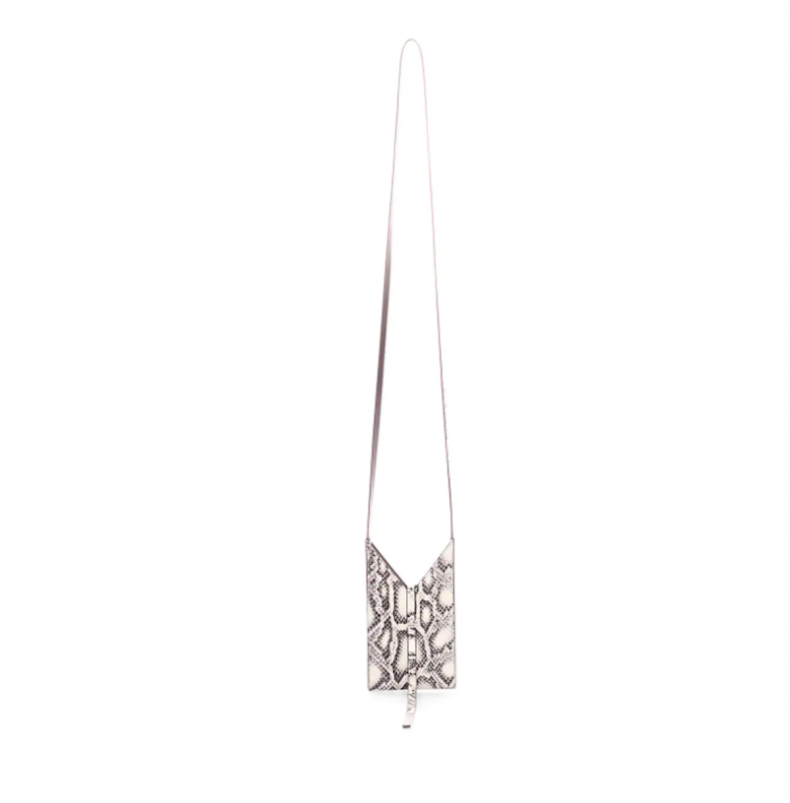 Did somebody say Givenchy? While this brand is usually reserved for the Kardashian-Jenners, and just about nobody else, we did manage to find this adorable "purse"—if you can call it that—for $650. One of the only Givenchy items available for less than a grand, the Givenchy Cut Out Phone Pouch on Strap is made in Italy of imported leather and also features a dust bag with the company's iconic branding for authenticity. You may only be able to fit your phone in it, but come on, it's worth it.
Buy at Saks Fifth Avenue for $650.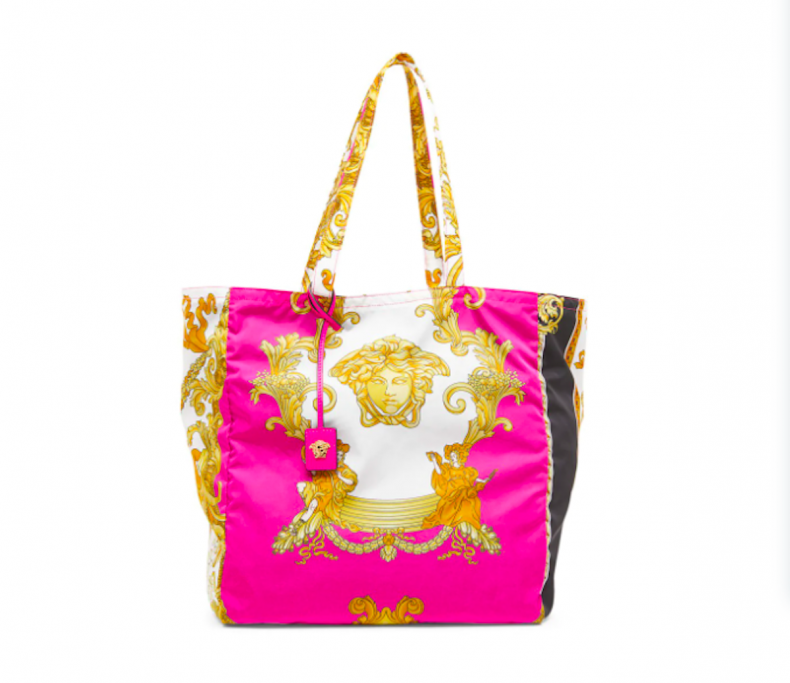 As someone once said, "Versace, Versace, Versace!" It's not every day that a regular person on the street—ahem, you and me—can manage to walk away from Saks Fifth Avenue with something labeled Versace, but the Versace Medusa Renaissance Nylon Tote is one of the best "sales" we've seen in a while. Featuring a gorgeous bold print, which looks as regal as it does high-end, this classy tote is fit for a queen but affordable enough to end up in the hands of us plebeians.
Buy at Saks Fifth Avenue for $775.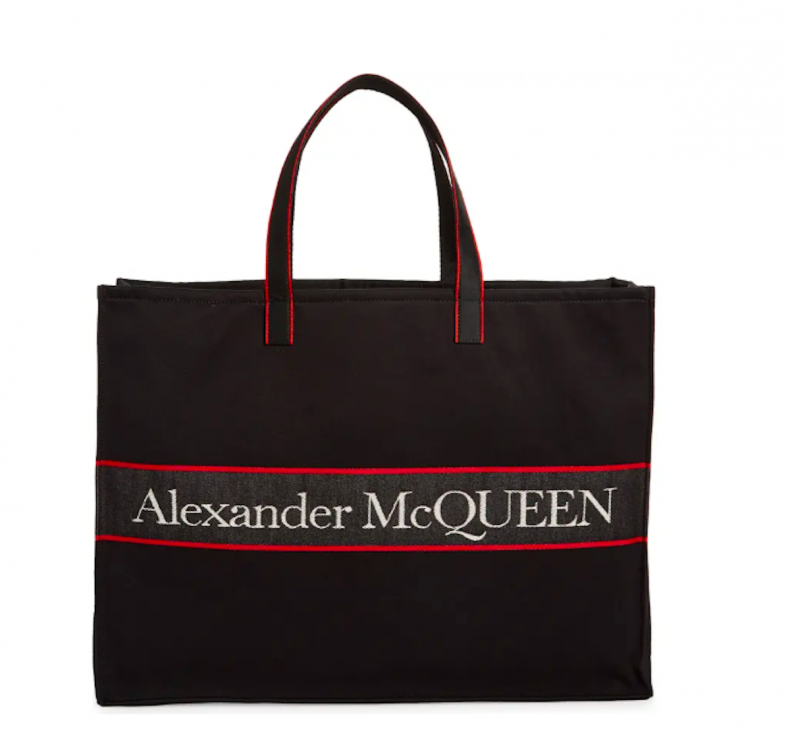 The Alexander McQueen City Selvedge Logo East/West Tote is another luxury tote option. Sure, that's a heck of a lot to spend on a tote bag, but it's McQueen we're talking about here. Love this item, wear this item, and then pass it down to your heirs. Fit for royalty, this logo purse is a direct nod to traditional British craftsmanship and focuses on simple lines and style rather than convoluted design.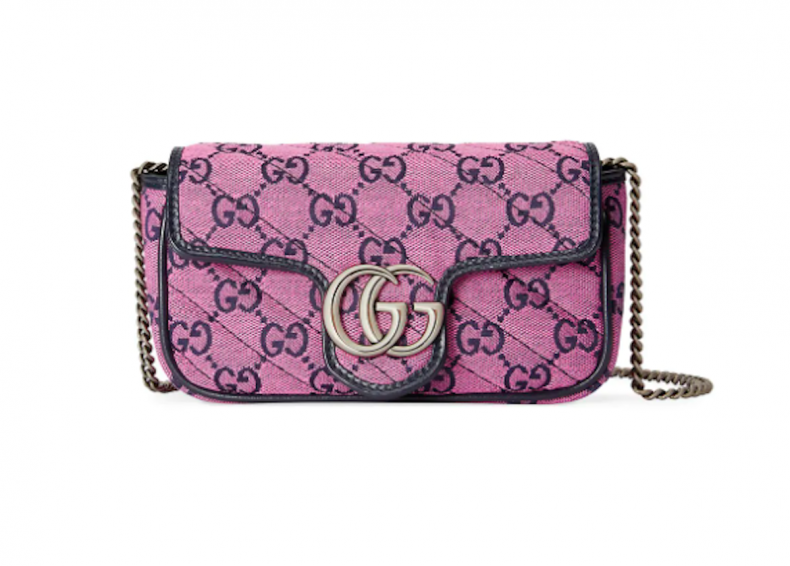 Every girl needs a Gucci Marmont, darling. The Gucci GG Marmont Multicolor Super Mini Bag might just be the gateway drug to what's bound to be a Gucci obsession (speaking for a friend here). Made in Italy with silver-toned hardware, a suede-like finish and one of the brand's brighter hues, you'll not only be amazed that you can own Gucci for less than $1,000, but you'll also be pleasantly surprised by how much you can fit in this little "clutch that could."
Buy at Saks Fifth Avenue for $895.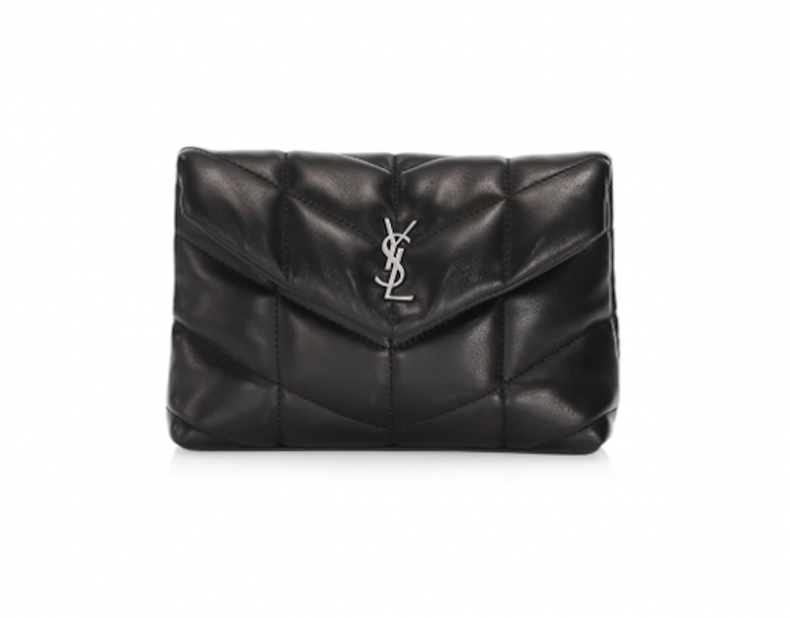 A quality clutch has to stand the test of time. With its high-end materials and enduring leather design, the Saint Laurent Puffer Leather Clutch is a purse you'll never grow out of. And honestly, why would you want to? Saint Laurent is the stuff people rap about—Cardi B included—and so if you splurge for a little YSL, we encourage you to never shut up about it. Of course, we can't ignore the fact that it's a lot to spend on a purse—and a relatively small one at that—but it's Saint Laurent. Even their smallest crossbodies go for $1,500 and up.
Buy at Saks Fifth Avenue for $945.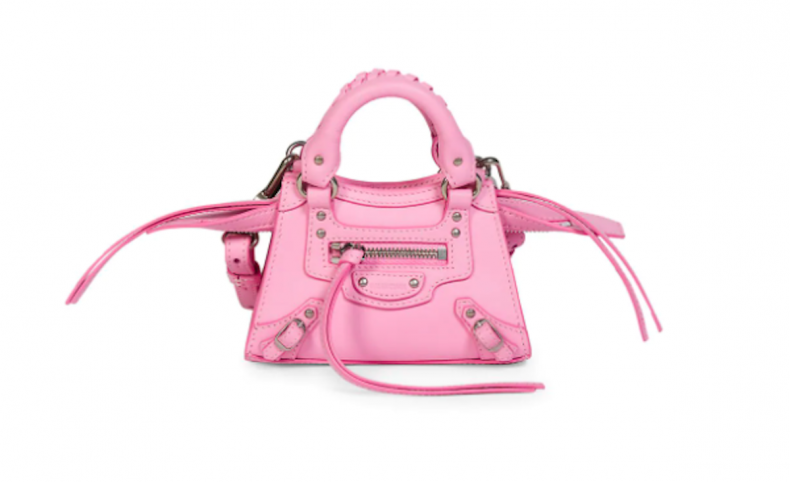 Need some more color in your closet? Check out the Balenciaga Nano Neo Classic Leather Satchel. Talk about a luxe appearance! There's nothing ordinary about this bag—from its bright hue to its chic size and many zippers and compartments. From a design standpoint, it's pure gold!
Buy at Saks Fifth Avenue for $975.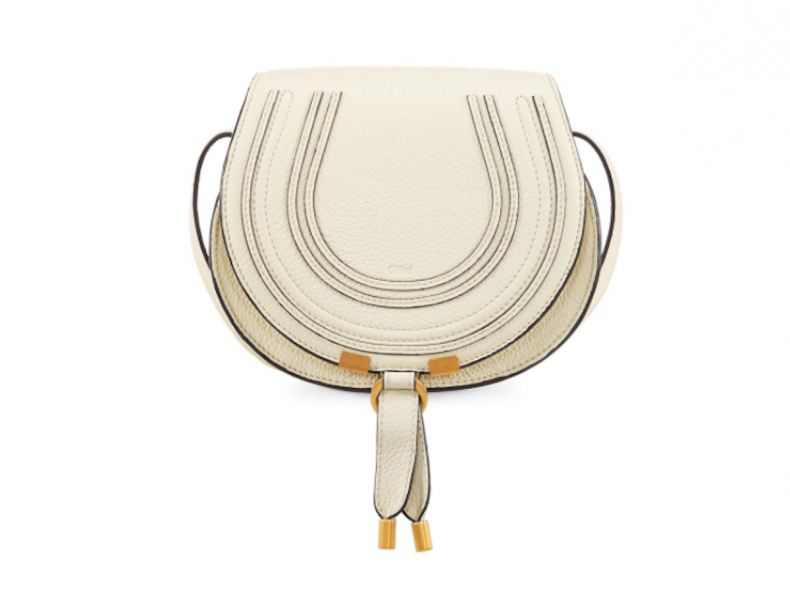 Last, but certainly not least (and definitely not least in price), every gal needs two things: a saddle bag and a Chloé. If you ever dreamed of owning a Chloé but were thwarted by the $1,000 price point, now is your chance. That's still somebody's city apartment rent, but it's about as cheap as the luxury Italian brand gets. Available in gorgeous neutral hues natural white or Desert Taupe, the Chloé Small Marcie Leather Saddle Bag goes with just about any ensemble—without throwing its designer label in your face.
Buy at Saks Fifth Avenue for $990.
Newsweek may earn a commission from links on this page, but we only recommend products we back. We participate in various affiliate marketing programs, which means we may get paid commissions on editorially chosen products purchased through our links to retailer sites.