The 10 Most Important Items in Tanisha Ford's Closet
Culture critic Tanisha C. Ford, author of 'Dressed in Dreams,' shares the most crucial items in her wardrobe.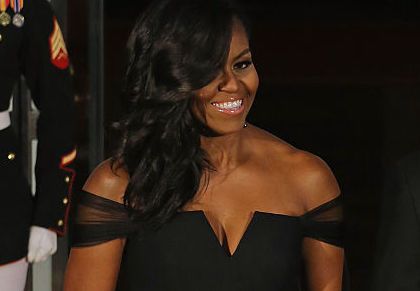 Tanisha C. Ford is an award-winning writer, culture critic and professor of Africana Studies at the University of Delaware. The following is excerpted from her latest book, Dressed in Dreams (St. Martin's Press, $27.99), out June 25.
Clothes are never just garments. Each day, when we stand before our closet to pick out our clothes, we make a series of choices about how we want to appear before the world. This is just as true for people who claim not to care about clothes as it is for self-proclaimed fashionistas. It is because we recognize that the way we adorn ourselves communicates something about who we are and where we come from. And everyone has experienced the discomfort of showing up somewhere dressed like you didn't get the memo. We can think of our clothes, then, as a powerful social skin.
We assume that we know what signals or markers clothes tell us about who wears them: their race, gender, sexuality, political leanings, socioeconomic status, religion, and so forth. We're not always right, but the mere fact that we think we know means that we believe that clothes reflect an established cultural value system.
Although the political stakes are high, where clothes are concerned, there is room for play! Fashion allows us to turn the street into one big drag show. Through our clothes we can do our own form of world-making, imagining possibilities beyond our current reality.
I learned these lessons as a young black girl coming of age in the rust belt city of Fort Wayne, Indiana, in the 1980s and 90s. My parents were freedom dreamers who had been active in the Black Power and Black Feminist movements of the 1960s and 70s. They taught me how to dress and dream—and how to navigate the politics therein. I have taken my parents' style, flipped it, remixed it, innovating with my own looks, traditions, and dress practices.
Today, my closet is filled with garments that speak to America's fashion past and its tech-y future.
Below, Tanisha Ford shares her 10 favorite fashion items.
1. Jeans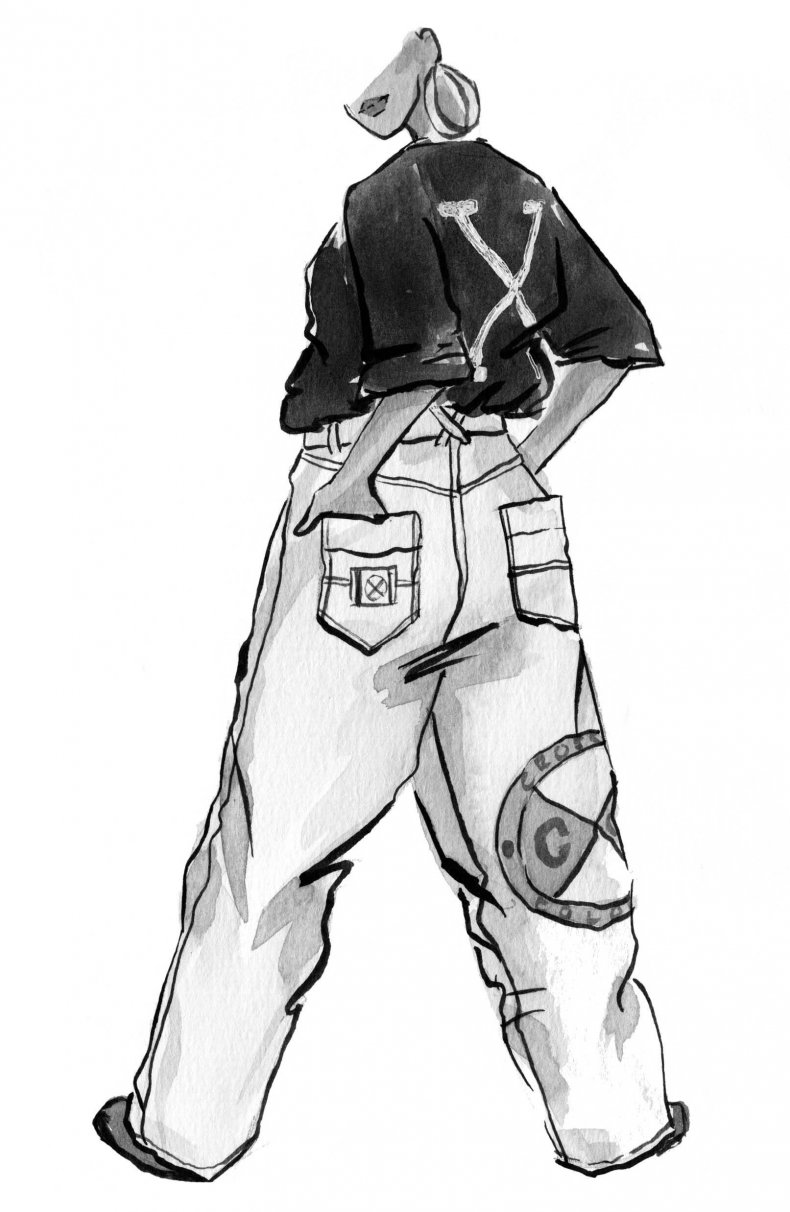 Whether skinny or boyfriend, ripped or distressed, I love wearing jeans. They are an item of clothing that will never go out of style and can be dressed up (with a blazer or tunic and a pair of spiked heels) or down (with a graphic t-shirt and sneakers) for almost any occasion. In the baggy jeans era of the early 1990s, I wore jeans in the brightest of colors and the biggest sizes imaginable.
These days, I prefer boyfriend jeans, which still give me that 90s gender-bending vibe but actually fit my waistline. It still amazes me how designer fashion houses have elevated denim, a relatively cheap fabric worn, historically, by field laborers, to a level of luxury that people around the world can't seem to stop buying.
2. Statement Earrings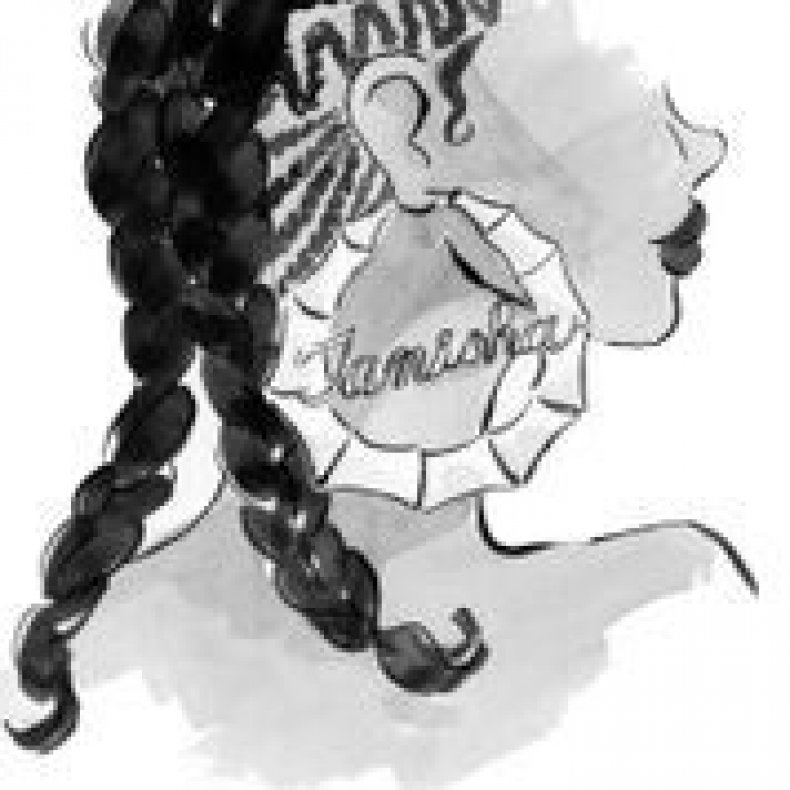 Hoop earrings became a staple in my jewelry box as soon as my mother deemed me old enough to wear a pair—in middle school. That's back in the mid-80s when every female rapper, from Salt-N-Pepa to Queen Latifah, was wearing a style, colloquially known as "bamboo earrings." You had to be the flyest of fly girls to wear bamboo earrings, or any other oversized style in the "doorknocker" earring family.
Over the years, my earrings have become bigger and more dramatic. But even a basic pair of hoop earrings can add a touch of fly girl magic to any outfit. I look to people like singers/style icons Rihanna and Solange for inspiration and then search for cheaper versions at my favorite discount and second-hand stores.
3. Knee-high boots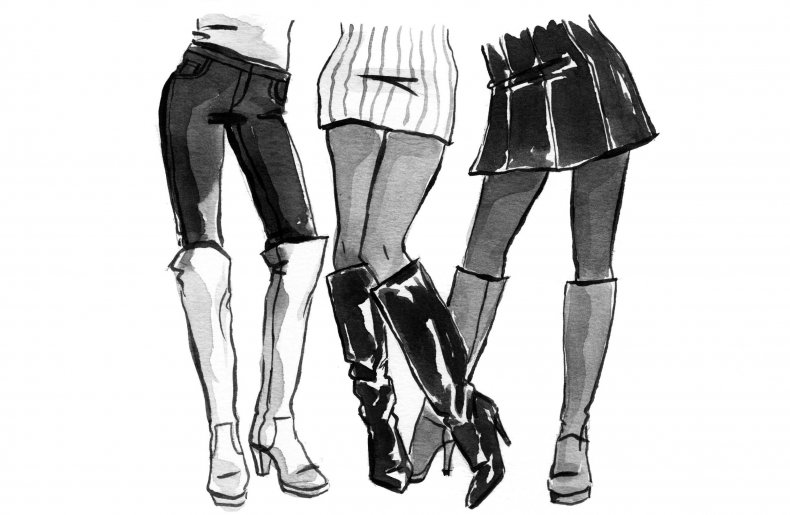 Knee-high boots have become my go-to shoe. The styling possibilities are endless. Not only can you wear knee-high boots with just about everything (I've even seen them worn with sweat pants!), they come in a range of textiles, colors, heel heights, and toe shapes.
Back in the 1960s, they called them "go-go" boots, named after the famous nightclub Whisky a go go in Paris. Designers such as Beth Levine and Andre Courréges made the boots ultra-desirable for teens like my mother, who discovered a feeling of liberation from wearing them (typically with miniskirts or hot pants). Today, I own more than a dozen pair, including my camel-colored suede boots with fringes down the entire shaft that swing when I walk.
4. Leather Jacket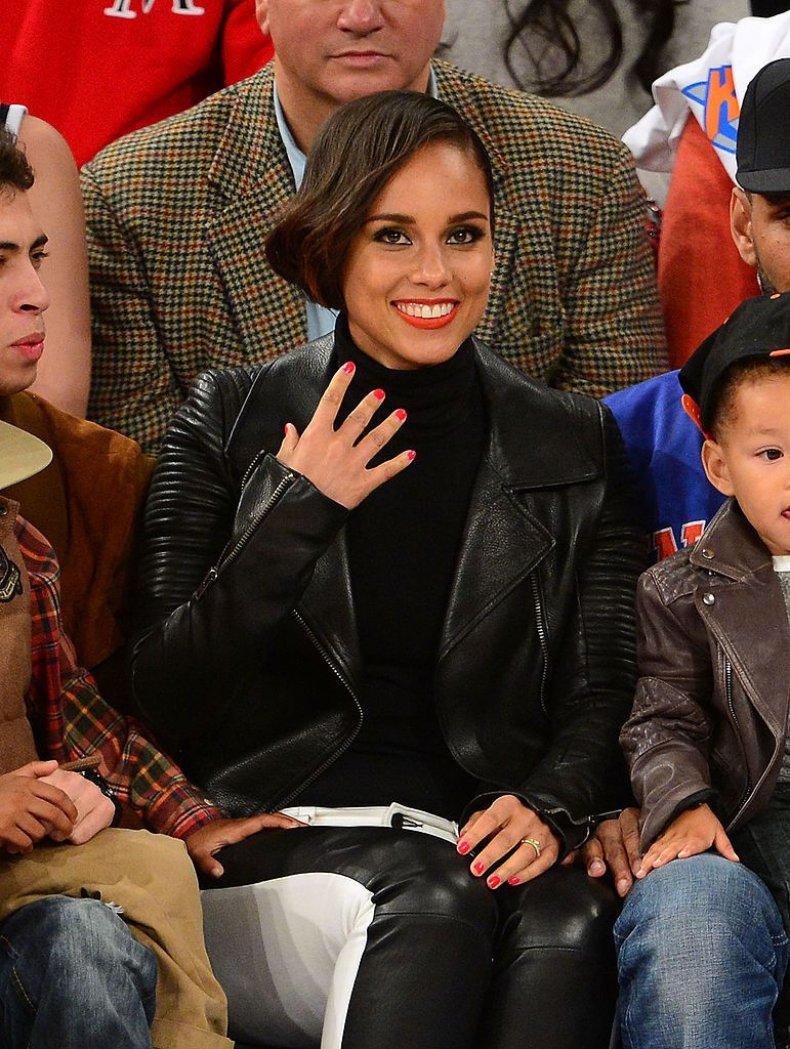 My mother took me to a Wilsons leather store in the mall to buy my first leather jacket when I turned twelve. It was something of a rite of passage, particularly because my mother loved leather and owned several unique pieces, the first of which she bought in college. The Beat Generation, the Black Panther Party, radical feminists, punks, and early rap artists have all made political style statements in leather jackets.
It will forever be a symbol of rebellious cool. Fortunately, today there are also tons of on-trend, vegan-friendly faux leather options.
5. Little Black Dress (LBD)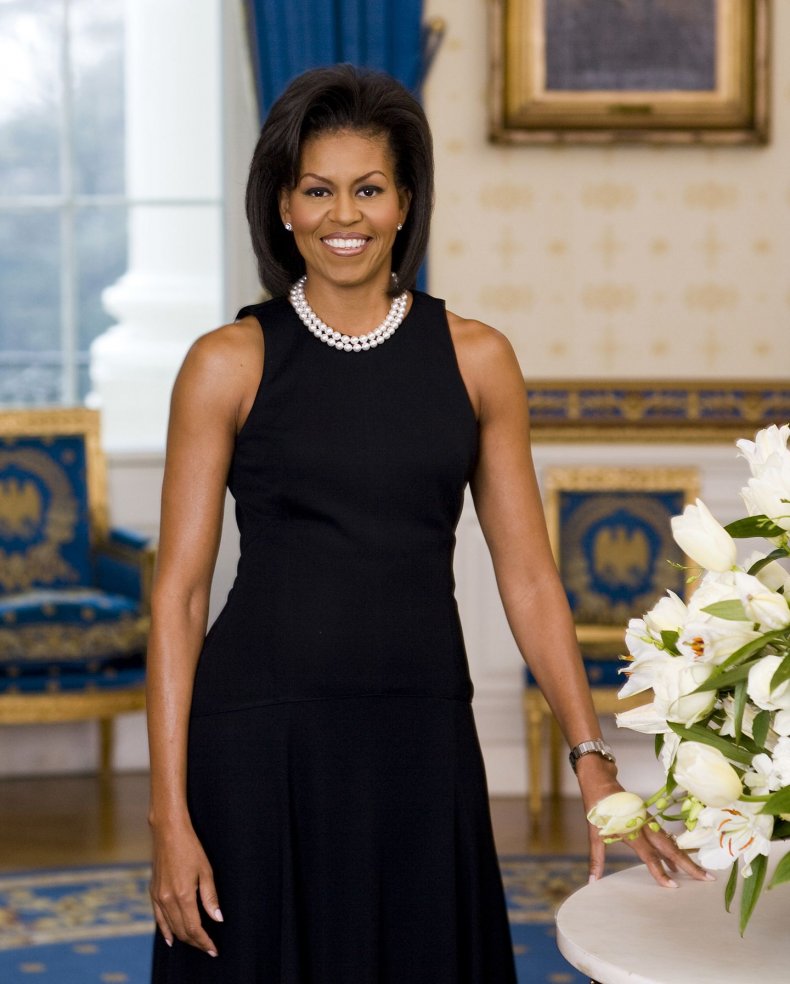 Everyone who wears dresses should own a little black dress. LBDs are considered the ultimate statement piece, the power suit of the after-five world. French fashion designer Coco Chanel is often lauded as the creator of the LBD and actress Audrey Hepburn as one of its most elegant wearers. But I always think of Michelle Obama baring her arms in a sleeveless black Michael Kors dress, in 2009, for her first official White House portrait.
I own several little black dresses; they are effortless go-to frocks that can be worn to everything from a casual dinner date to an extravagant gala. And black matches everything, so the accessories possibilities are endless: a statement shoe, a cocktail ring, understated diamond studs.
6. Dashiki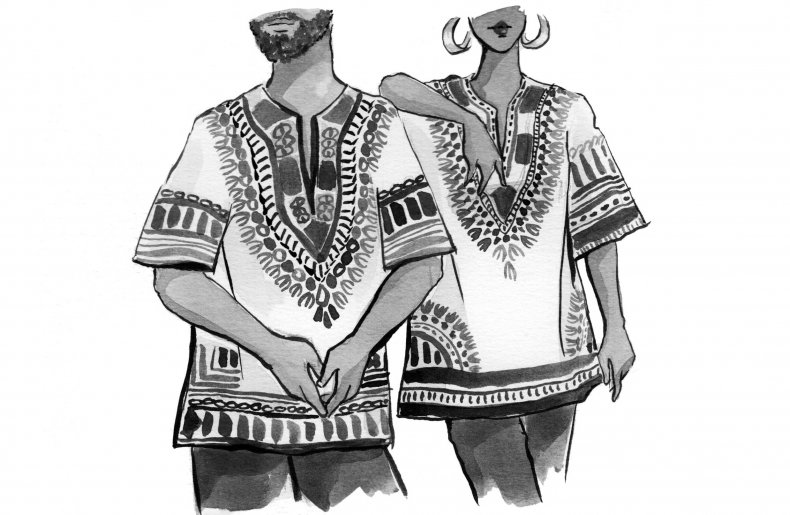 I don't actually own a dashiki, but my parents sure did. Back in the day, my mom made her own, using imitation wax prints she found at the local Jo-Ann Fabrics store. In Hollywood movies set in the 1970s, it appears as if everyone was wearing dashikis. The unisex shirt has become shorthand for the era. But in reality, most everyday people were not, especially in Midwestern cities like the one my parents lived in.
To wear a dashiki meant you were bold and unapologetically black, a description that most certainly describes my mother. Today, designers like Brooklyn-born Ron Bass are reimagining the dashiki for a younger generation, blending West African textile production with American athletic wear. Bass's dashikis have been worn by everyone from Beyonce to Ellen Degeneres.
7. Crossbody bag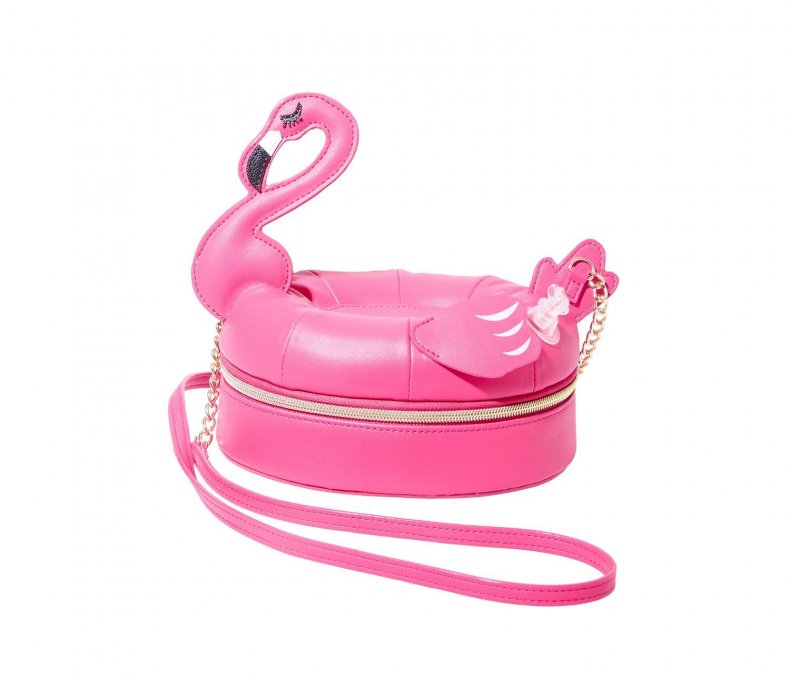 A crossbody bag changed my life. I used to think these bags were for pre-teens and women who wore mom jeans—the ultimate "practical" bag that left much to desire style wise. But, in the past few years, luxury brands and Target stores alike have pumped up the fashion volume on crossbody bags. Wild colors, vibrant prints, chains, studs, you name it. Fashionistas can find a bag as whimsical as their personality. Now, I can't imagine my life without a crossbody bag.
My current go-to is a fire red Betsey Johnson with ice pink lips and a chain-link strap, which I found at my favorite TJ Maxx.
8. Chapeau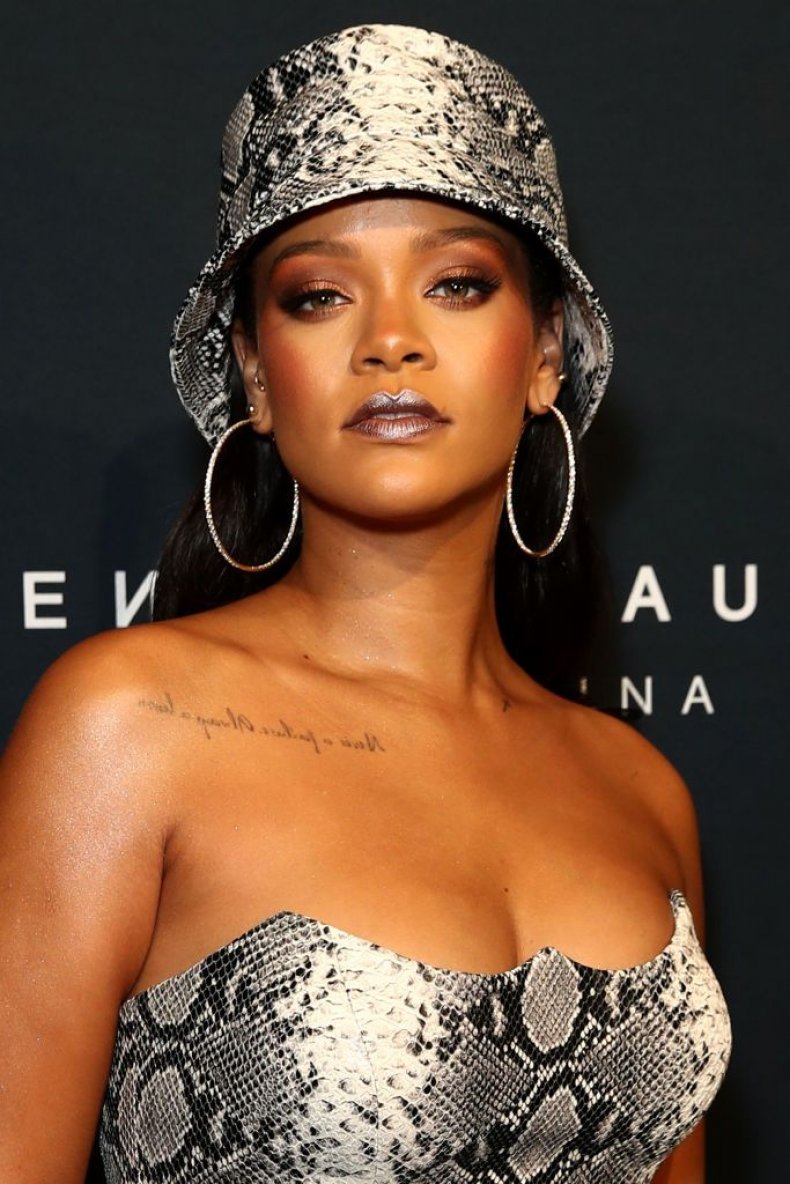 I love a nice brim! A classic hat can add that special touch to even a mundane look. I began building my hat collection when I moved to New York City in 2014, finding hats in all colors and brim sizes. I quickly discovered that New York fashion is so free, so eclectic, you can be whomever you want to be style wise, and no one will blink an eye.
Over the years I've gotten even bolder, wearing super large brims just to go to the grocery store! My favorite is an oversized red chapeau that I purchased in Paris after seeing eyewear designers, twins Coco & Breezy wearing a similar one in a sustainable fashion ad.
9. Hoodie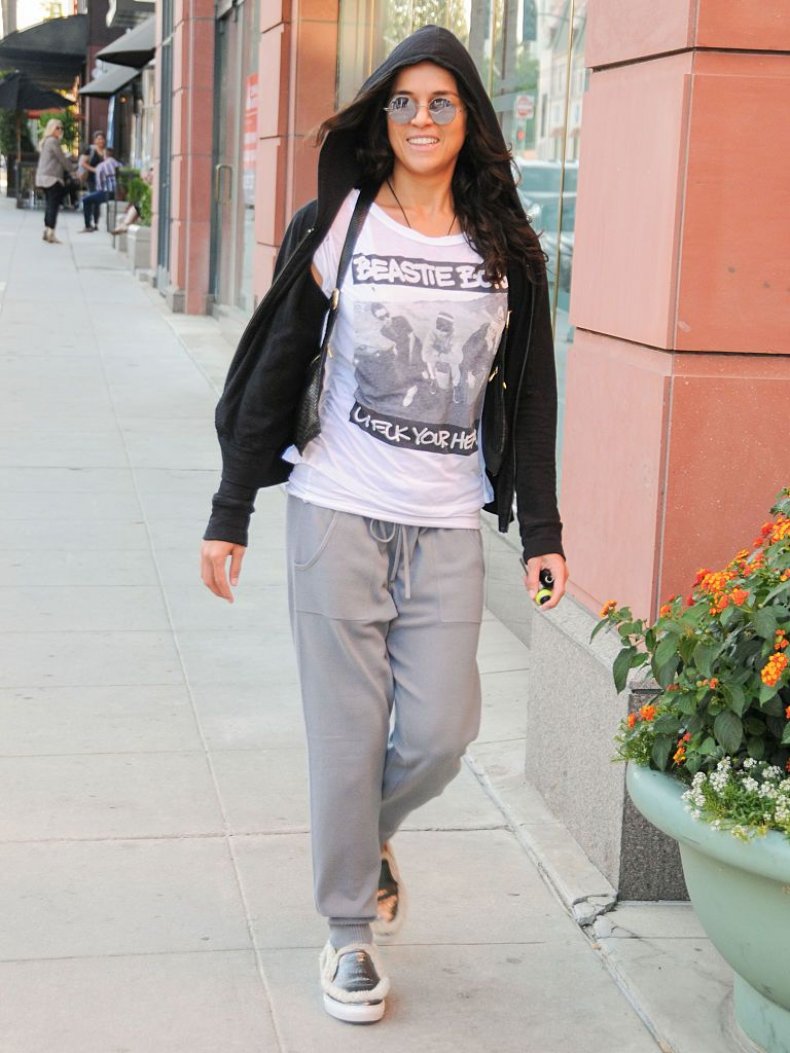 The hoodie is for the hip-hop generation what the leather jacket was for the Black Panther Party. In the 1990s, we remixed a garment that was primarily worn by refrigeration workers into one that became emblematic of our brazen street style and our post-Black Power politics. Whether you had a $100 Karl Kani hoodie or an inexpensive Hanes version, you could rock the look.
In 2012, after the brutal murder of 17-year-old Trayvon Martin, the hoodie became a global symbol of resistance to anti-black violence. The Million Hoodie March and the broader Black Lives Matter movement put our hip-hop fashion on the world stage and demanded it be taken seriously.
10. Headphones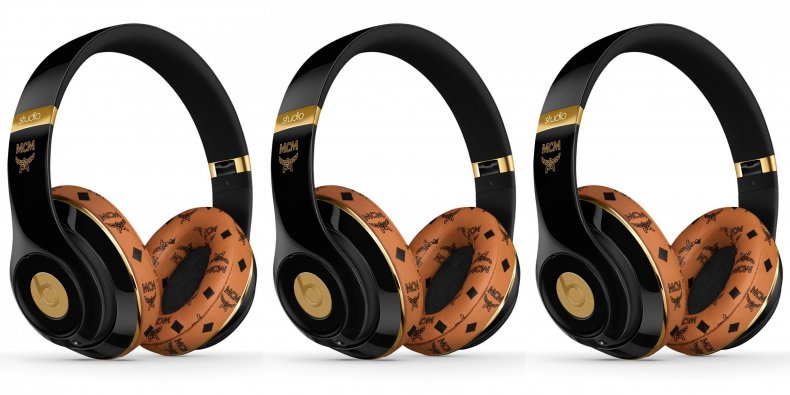 When I was a kid, headphones were cheap contraptions with a plastic band and foam ear pads. Today, they are runway ready fashion statements, wearable technology that one can coordinate to match their mood and outfit. Tastemakers like Rihanna and Ariana Grande have elevated headphones to the realm of haute couture.
For me personally, tennis superstar Serena Williams is headphones goals. Her fashion-forward headphones have become a signature part of her match-day look. I especially loved her pair from the MCM x Beats By Dre collection.
Tanisha C. Ford's Dressed in Dreams is out June 25 on St. Martin's Press.