The 10 Most Searched For LGBTQ+ Celebrity Homes
With MTV Cribs capturing our curiosity into how the rich and famous lived in the aughts and Architectural Digest's YouTube channel offering an up to date glimpse into the interior design tastes of the world's rich and famous, its now never been easier to spy inside our favorite celebrity homes.
A study from Homedit.com reveals which LGBTQ+ celebrity homes people are the most intrigued to sneak a peek at, based on their global average monthly search volumes on Google.
Below, Newsweek rounds up the top ten most-searched for LGBTQ+ celebrity homes.
Celebrity Global Average Monthly Search Volumes
10. Sam Smith - 2,840
In 10th place is Sam Smith, with an average of 2,840 monthly searches for the English singer's home in Hampstead, London.
9. Caitlyn Jenner - 2,870
Former Olympic athlete and member of the Kardashian-Jenner clan Caitlyn Jenner is in ninth place, with an average of 2,870 monthly searches for her Malibu home.
8. Neil Patrick Harris - 3,000
In eighth place is actor Neil Patrick Harris, who regularly opens his door to the family home he shares with his husband David Burtka and their children. There are 3,000 monthly average searches for his home, and a recent study by HomeHow.co.uk found that his Architectural Digest video tours have combined viewings of nearly 5 million.
7. Jim Parsons - 3,150
The actor of The Big Bang Theory fame is next at 3,150. In 2019, the actor sold his gated Los Feliz estate for a staggering $6.95 million.
6. Phillip Schofield - 4,220
The British TV presenter who came out last year, is next with 4,220 searches. The broadcaster bought a £2 million ($2.76 million) west London home in 2020.
5. RuPaul - 4,470
The RuPaul's Drag Race icon is in fifth place, with 4,470 average global monthly searches for his home.
"My number-one style rule was lighting," the drag queen said in an interview about his decor style with Architectural Digest. "I've always loved warm lighting. I gravitate toward oranges and peaches and warmth, and I still love those colors to this day. Even if it's some hippie blanket or some gauzy sheath over the window, or a bohemian scarf over a lamp. That's just how I feel comfortable."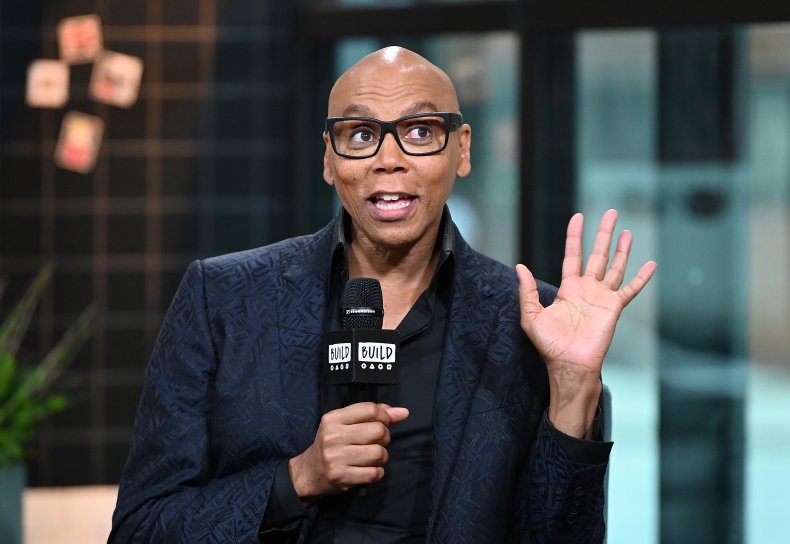 4. Shane Dawson - 6,900
In fourth is American YouTuber Shane Dawson, with 6,900 monthly average searches.
3. Elton John - 12,600
There are on average 12,600 searches a month for the "Tiny Dancer" singer's home around the world.
2. Ellen DeGeneres - 42,300
Ellen DeGeneres is in second place with 42,300 monthly average searches around the globe for the house she shares with her wife Portia de Rossi.
However, the talk show host stirred up controversy earlier this year when she joked that quarantining in her home was like prison.
1. Jeffree Star - 82,800
The home searched for the most is that of makeup guru and YouTube sensation Jeffree Star, with an average monthly search volume of 82,800 for his house. Having recently purchased a 70-acre ranch in Wyoming, Star is well known for flaunting his pad on Instagram.