10 Movies To Watch Before Summer 2020 Says Farewell
Summer comes to end on September 22nd, and it has definitely been a tough one. The coronavirus outbreak has put a damper on summer plans. Even stepping outside in the sun feels different while wearing a face mask. Thankfully, you don't need a mask to celebrate what summer should be with movies at home.
Hopefully, the movies on this list will help distract and entertain you. There is still time left to enjoy the rest of the summer—indoors.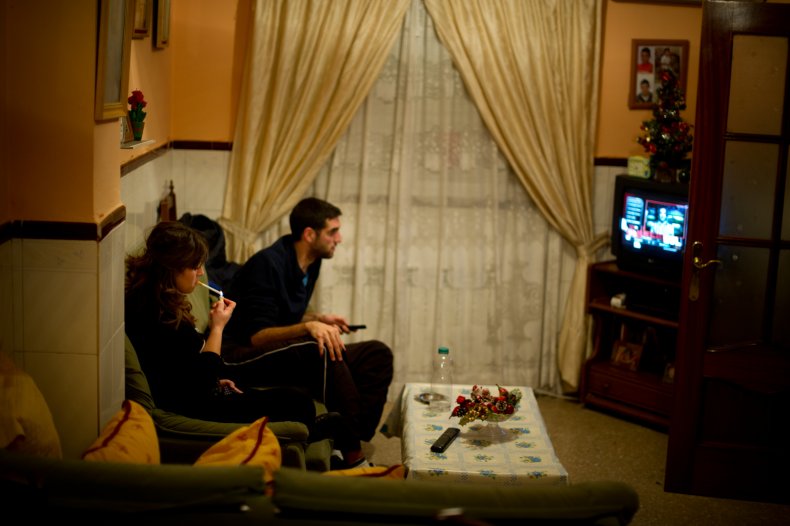 10. The Old Guard (Netflix)
Charlize Theron continues to kick butt after starring in Mad Max: Fury Road and Atomic Blonde. Theron is the perfect killing machine as the immortal Andi in The Old Guard. Kiki Layne also knows how to pull her punches as Nile, Andi's rookie protege.
9. Da 5 Bloods (Netflix)
Director Spike Lee has built a reputation out of making thought-provoking and socially relevant movies, such as Do The Right Thing and Malcolm X. With the latest Spike Lee joint, the Inside Man filmmaker has put together an all-star cast that includes new faces and recognizable names, including Delroy Lindo. Da 5 Bloods is a solid combination of a war movie and a buddy heist caper.
8. Extraction (Netflix)
If you're looking for an entertaining action-packed thriller, Extraction is the right way to go. Though the Netflix thriller is light on plot, the extended action scenes genuinely pack a wallop. Chris Hemsworth dives right into the role as the grim and brooding anti-hero, Tyler Rake.
7. Chemical Hearts (Amazon Prime)
Lili Reinhart is best known for her supporting role as Betty Cooper on the CW teen drama, Riverdale. In her lead role, Reinhart steps up with this emotional performance as the sad Grace. Chemical Hearts is a perfect watch for romantic saps such as myself.
6. Hamilton (Disney+)
Although the musical was filmed about four years ago, let's not forget how the pandemic has also impacted the Broadway industry. Hamilton is fresh and bold with its unique mix of history and hip-hop. After listening to the song, "My Shot," just once, you will be reciting the catchy lyrics by Hamilton creator Lin-Manuel Miranda.
5. Inheritance (Amazon Prime)
During any other era Simon Pegg's dark performance in Inheritance wouldn't have been overlooked. Mostly known for his comedic roles in movies like Shaun of the Dead, Pegg steps out of his comfort zone with this dramatic role. The unhinged Morgan Warner (Pegg) preys on Lauren Monroe (Lily Collins)'s emotions after she discovers him locked away in an underground chamber.
4. Palm Springs (Hulu)
Even though Palm Springs doesn't reinvent the Groundhog Day premise, Andy Samberg and Cristin Milioti save the romantic comedy with their impeccable on-screen chemistry. Nyles (Samberg) and Sarah (Milioti) are stuck in a time loop and relive the same day repeatedly. The hilarious movie gets funnier as they come up with ridiculous ways to avoid attending a wedding.
3. The Rental (Video On Demand)
After being on-screen with his comedic roles, such as 21 Jump Street and Now You See Me, Dave Franco dives into horror for his directorial debut. Franco examines the brotherly relationship between Charlie (Dan Stevens) and Josh (Jeremy Allen White) as they compete for their partners' attention. As the cracks in their relationships start to appear, the romantic getaway suddenly takes a deadly twist.
2. Host (Shudder)
With its slim-scale budget, Host happens to be this year's Blair Witch Project! Host follows a seance gone wrong through the video chat service, Zoom. The pandemic is part of the plot as the group of friends find themselves trapped in lockdown, alongside a bloodthirsty demon.
1. The Vast of Night (Amazon Prime)
During the late '50s, Everett (Jake Horowitz) and Fay (Sierra McCormick) chase after a mysterious signal that may be hailing from outer space. Horowitz and McCormick deliver the rapid-fire dialogue with constant precision. Director Andrew Patterson deconstructs the '50s period with its social commentary on class division and racism.