10 Must-Read Summer Books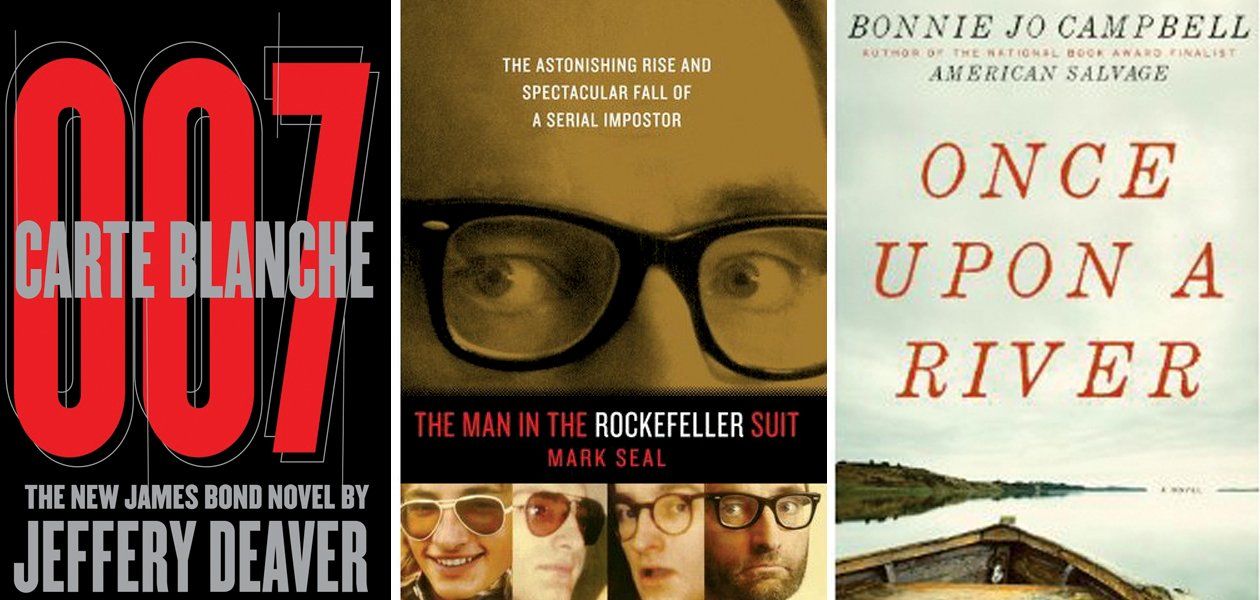 Nothing Daunted by Dorothy Wickenden
Century-old letters composed in the wilds of Colorado by two young schoolteachers provide the backbone of this stirring narrative by one of their granddaughters.
The Man in the Rockefeller Suitby Mark Seal
At 17, Christian Karl Gerhartsreiter left Germany for the United States, where he pursued a two-decade career as an imposter, most famously as Clark Rockefeller. This spectacular story is all in the entertaining details.
State of Wonderby Ann Patchett
A female research scientist from a Minneapolis drug company is sent to Brazil to find a doctor working on a wonder fertility drug. Think Heart of Darkness with women.
Carte Blancheby Jeffery Deaver
His creator may be long gone, but James Bond (with his gadgets, women, and suave lines) lives on in the skillful hands of a suspense superstar.
In the Garden of Beastsby Erik Larson
A stunning work of history that tells the story of the professor turned U.S. ambassador who witnessed the rise of the Nazis in the 1930s.
Bloodmoneyby David Ignatius
A gripping, ripped-from-the-headlines CIA thriller set in Pakistan that will have you wondering just how much is actually fiction.
Cocktail Hour Under the Tree of Forgetfulnessby Alexandra Fuller
As a follow-up to Don't Let's Go to the Dogs Tonight, Fuller lovingly profiles her mother, a wisecracking, Uzi-toting woman as proud of her Scottish heritage as she was in love with Africa.
Once Upon a Riverby Bonnie Jo Campbell
In this beautifully written, action-packed novel, 16-year-old Margo Crane gets raped by her uncle, sees her father murdered, and then takes off in a rowboat to search for her missing mother—and that's the first 50 pages.
Tigerlily's Orchidsby Ruth Rendell
Even after 60 novels, there's no trace of staleness in Rendell's latest, a mordantly sly group portrait of the denizens of a suburban London apartment complex where things go awry in delectably awful ways.
The President and the Assassinby Scott Miller
Against the backdrop of Gilded Age America in turmoil, President William McKinley is assassinated by an anarchist and terrorist.