10 Myths About Your Stimulus Check
Congress is considering another $3 trillion coronavirus relief bill called the HEROES Act that could result in a second round of stimulus checks for taxpayers.
The 1,800-page bill narrowly passed with 14 Democrats and one Republican crossing party lines to vote for it, and builds off the CARES Act from earlier this spring that sent cash to millions of Americans.
The HEROES Act also includes a second round of money for individuals, as well as state and local aid, hazard pay for essential workers and rent, mortgage and utility relief.
Some people, however, are still waiting for their first checks, and questions still abound.
We will myth bust the 10 most common and some not-so-common untruths and misunderstandings you may have about a possible second stimulus check. You can also find answers to other questions at irs.gov.
You can cash a dead relative's stimulus check? The simple answer and the right one is no. You cannot legally cash a dead relative's check. In fact, the Internal Revenue Service strongly advises against this, adding that the entire stimulus payment should be returned to the Department of the Treasury. The only exception is if the patent was made to joint filers, with one of them dying before the payment was received.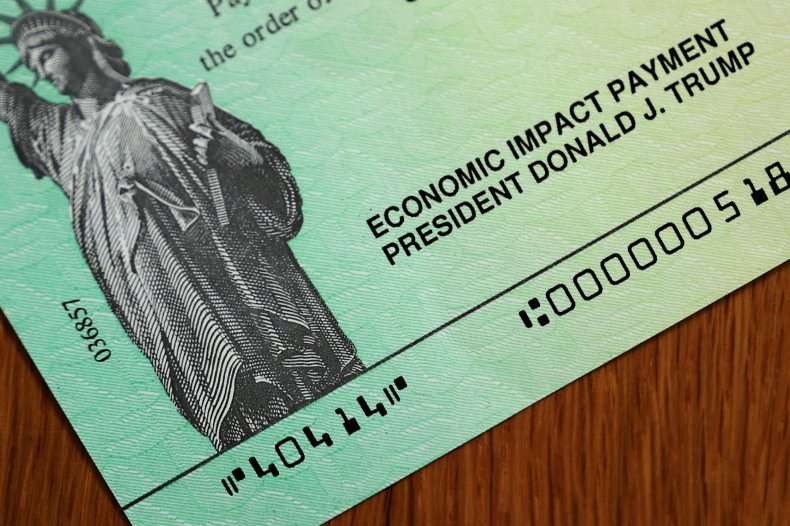 The government will tax your stimulus payment. The stimulus payment itself will not be taxed, because this is not considered income. It is a tax credit, so the money will not be taxed. However, if the recipient owes back taxes to the IRS, the government can seize the stimulus payment.
My stimulus check will be reduced or offset if I owe back taxes, if I'm on a payment plan with the IRS, or if I owe child support through my state. No—with one exception, according to the IRS. Those who owe child support may take that money from your check. The Bureau of the Fiscal Service will send you a notice if an offset occurs.
Everyone is eligible. While a great many taxpayers are eligible, many aren't, and often it has to do with the average income. However there are other factors, such as not having a valid social security number, being claimed as a dependent on someone else's return, not filing taxes in 2018 or 2019, or being in the country illegally are factors that can make someone ineligible for a stimulus payment.
Banks and debt collectors can garnish my stimulus check. Yes. While Congress fast-tracked the federal stimulus package to provide fast and direct relief for so many who lost their jobs because of the COVID-19 pandemic, it still allowed banks to garnish the checks from individuals in debt. Many taxpayers who were waiting on stimulus checks to buy groceries or pay rent, were shocked to find their banks had garnished their check as soon as it arrived, and used to pay late fees. Some banks immediately enacted policies to give customers time to repay the late fees, but they can still take the money.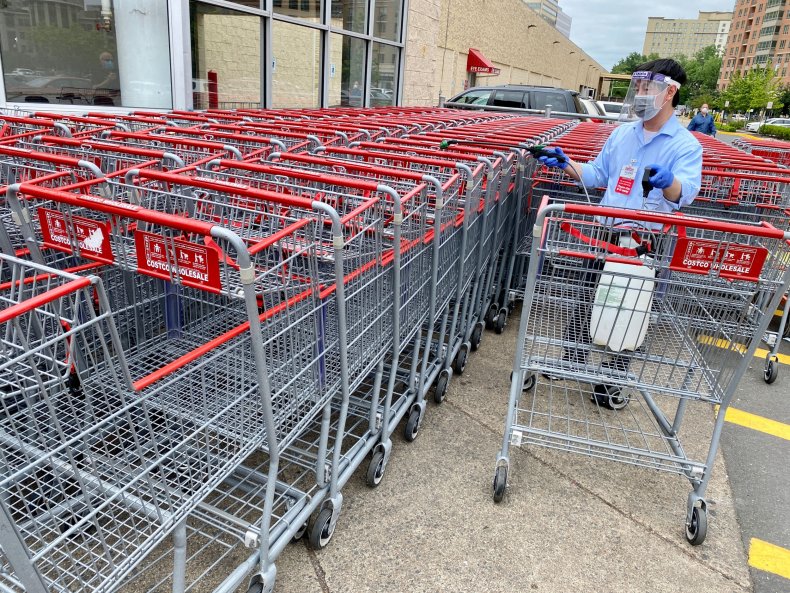 President Donald Trump signed my check. This is partly true. Many eligible taxpayers just saw the direct deposit payment appear in their bank accounts. According to the New York Times, Trump's name was added to the stimulus payments checks after Trump spoke with Treasury Secretary Steven Mnuchin. Everyone who received a stimulus check, however, also received a signed letter by Trump.
The IRS will be sending prepaid debit cards instead of checks. There is a chance that some taxpayers will receive a prepaid debit card instead of a check. If you receive an Economic Impact Payment Card, it will arrive in a plain envelope from "Money Network Cardholder Services." The Visa name will appear on the front of the Card, and the back of the card will have the name of the issuing bank, MetaBank, N.A.
You get a check if you didn't file taxes. The answer depends on whether you owe money back to the IRS, or whether you have not filed a tax return yet. The IRS answers the question this way: "If you had no income or income under a certain amount, you are not required to file a tax return. If you are not required to file a tax return, the Non-Filers: Enter Payment Info Here tool is the fastest way to get your Payment."
The $1,200 stimulus check is the maximum I can get from the government. The passage of the CARES Act in March paid Americans $1,200 each for taxpayers with an adjusted gross income up to $75,000 for single filers, $112,500 for head of household filers and $150,000 for married filing jointly are eligible for the full $1,200 for individuals and $2,400 married filing jointly. In addition, they are eligible for an additional $500 per qualifying child.
I will receive less money if we get a second stimulus check. That will depend on Congress. The House proposal indicates some people may get a little more. An additional $1,200 would be allocated for dependents up to $3,600, with a cap at $6,000 for each household. Undocumented immigrants who weren't eligible for relief in the CARES Act also would retroactively receive $1,200. The Senate is expected to take up the matter the last week of May, but the early indication is that it may not pass.