10 New York-Run COVID Vaccine Sites Offering Shot, Chance at $5M Lottery Ticket
New York Gov. Andrew Cuomo is attempting to boost slowing vaccination rates in the state by offering scratch-off lottery tickets worth up to $5 million at 10 select state-run vaccination sites next week.
Cuomo said the prizes from the pilot program range from $20 up to $5 million, and there is a one in nine chance of winning a prize from a scratch lottery ticket in New York, the Associated Press reported.
"It's a situation where everyone wins," Cuomo said at a press conference.
New York is joining other states such as Ohio in offering a lottery incentive, and the program will run from Monday, May 24 through Friday, May 28.
Approximately 43% of New York's residents are fully vaccinated, which is above the national average at 37.8%. Cuomo said the overall pace of vaccinations has slowed, with the past 14 days down 43% compared to April.
For more reporting from the Associated Press, see below.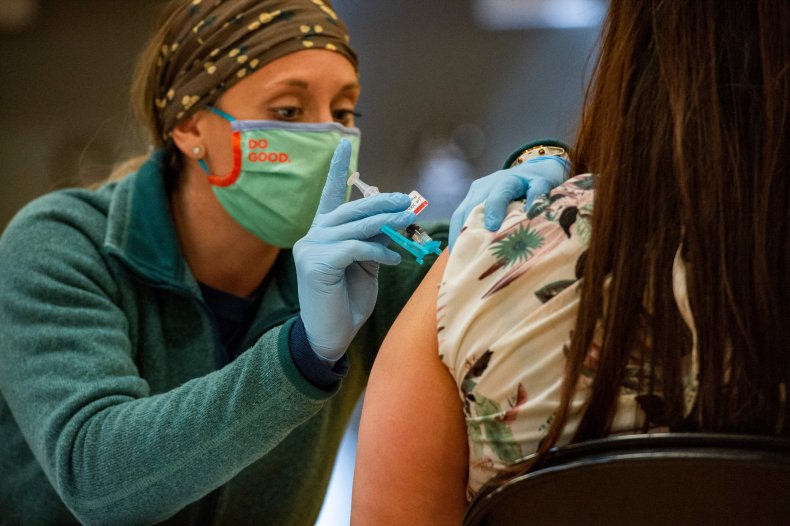 Pennsylvania marked a milestone on Thursday, with 50% of adults statewide now considered fully vaccinated against COVID-19.
The administration of Gov. Tom Wolf says it will lift an order requiring unvaccinated people to wear masks in public once 70% of Pennsylvanians aged 18 and older are fully vaccinated, meaning at least two weeks beyond the last required dose.
The pace of vaccinations has been slowing for weeks, with most people eager to get the shot already having done so. Health Department data indicates Pennsylvania ordered only about a quarter of the vaccine doses it was entitled to last week.
The Tulsa Health Department is contacting 1,150 people who received improperly stored doses of the Pfizer coronavirus vaccine so they can get another shot.
The vaccine was kept in cold storage for up to two weeks longer than the recommended maximum of 14 days, Tulsa Health Department Director Bruce Dart said Wednesday.
The improper storage doesn't present a health risk, according to Dr. Gitanjali Pai, Chief Medical Officer at the Oklahoma State Department of Health.
"However, past this 14-day mark, the vaccine may not be as effective at protecting you from COVID-19," Pai said. "For this reason, we are asking these individuals to receive another dose of the vaccine."
The doses were administered May 3-17 at four health centers in Tulsa County, the local health department says.
A distinct geographic pattern has emerged in the U.S. drive to vanquish the coronavirus - the highest vaccination rates are concentrated in the Northeast, while the lowest are mostly in the South.
Experts say the gap reflects a multitude of factors, including political leanings, religious beliefs, and education and income levels. Close to 160 million Americans — 48% of the population — have received at least one dose of a COVID-19 vaccine, and 125 million are fully vaccinated against the virus.
Vermont is No. 1, with nearly 64% of its population receiving at least one dose. Mississippi is last at 32%.
Following Vermont at 54% or higher are Massachusetts, Hawaii, New Hampshire, Maine, Connecticut, Rhode Island, New Jersey, Pennsylvania and New Mexico.
Eight Southern states are in the bottom 10, all under 40%. Mississippi was followed by Louisiana, Alabama, Wyoming, Idaho, Tennessee, Arkansas, Georgia, West Virginia and South Carolina.
"Low vaccination rates will leave room for the virus to circulate, re-emerge and possibly form new variants," said Tara Kirk Sell, a senior scholar at the Johns Hopkins Center for Health Security. "High vaccination rates are critical to keeping the disease under control, especially when we get back to the fall and winter."
Closing the state gaps is vital to controlling the virus that has killed 588,000 Americans, health experts say.