10 Overlooked Ways to Create a More Flexible Work Environment
Flexibility means different things to different people, so don't be afraid to think outside the box when it comes to offering workplace flexibility.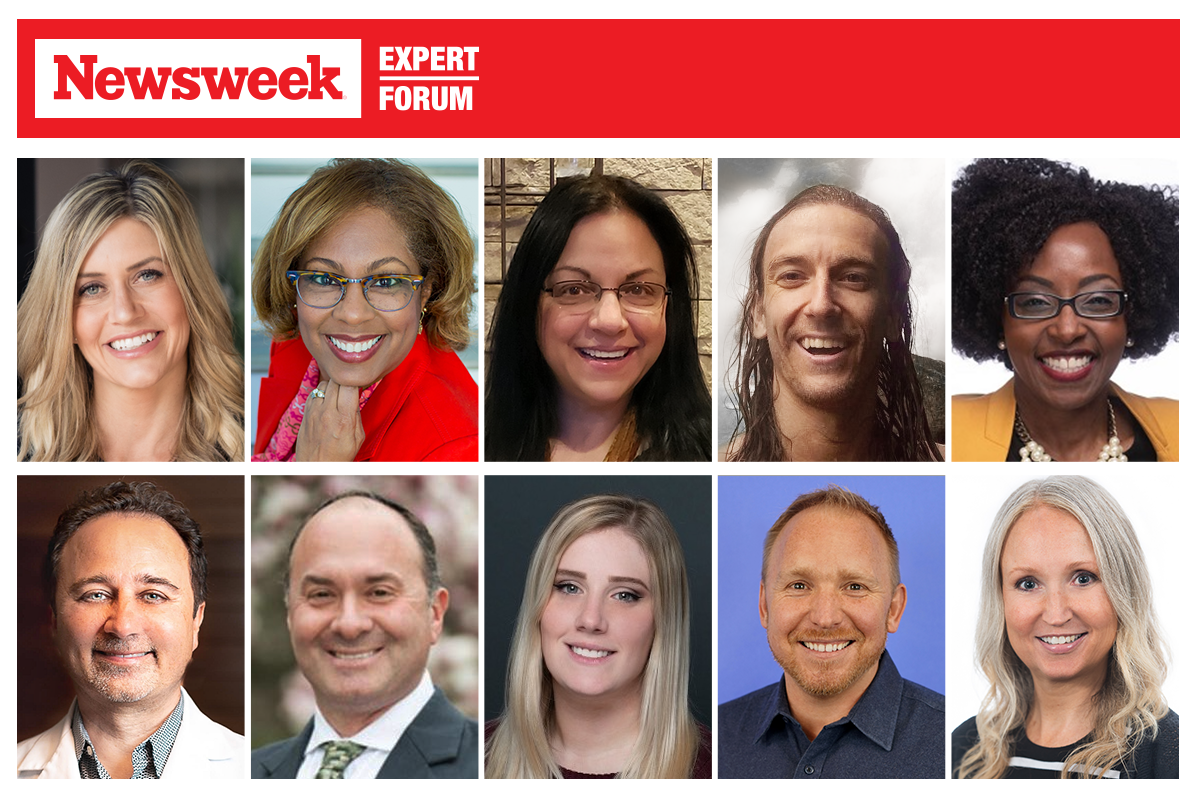 In today's always-on world, employees are often expected to be available at any time. But as the pandemic persists, many business professionals are realizing the value of work-life balance—especially when it comes to remote work.
As a result, many leaders are seeking ways to accommodate their employees' schedules and external responsibilities. But flexibility is more than just allowing people to work from home.
To that end, a panel of Newsweek Expert Forum members shared some lesser-known ways to offer flexibility to employees. Here are their insights for creating a flexible work environment that works for everyone on your team.
1. Focus on Goals Over The Work Schedule
One uncommon way to give flexibility to employees is to focus more on accomplishing goals than the work schedule. Hitting goals and establishing growth points is a great way to give autonomy and freedom. This is extremely motivating because it gives time for personal development and freedom. - Karolina Hobson, Radd Interactive
2. Let Employees Swap a Weekend Day for a Weekday Off
Allow employees to work a weekend day in place of a weekday to attend various events and complete tasks. They could attend children's events, grocery shop, go to the mall or even take in a movie when it's less crowded. Doing so will help employees create work/life harmony. The bonus is that you will have an employee working on the weekend with uninterrupted time to get things done. - Nickquolette Barrett, iRock Development Solutions, LLC dba iRock Résumés
3. Teach Them to Recognize and Leverage Their Unique Strengths
Teach employees how to recognize their strengths and how to put those strengths into practice. Although flextime, telecommuting and condensed schedules relate to flexibility, it is also a pillar of resilience. Focus on strengths that help employees find meaning in their work and enhance a growth mindset. - Barbara Rubel, Griefwork Center, Inc.
4. Build a Culture of Trust
Build a culture of trust within your company. Our organization has a page that outlines employee benefits and days off policies, but other than that, people are free to work as they want. We'd rather not babysit our team, so as long as they are operating within the loose guidelines we give them, all that matters is performance. Trust people to hit their goals and watch them succeed. - Matt Wilson, Under30Experiences
5. Consistently and Clearly Emphasize Company Values
Be clear about and live your values, making sure there are consequences for behaviors that violate those values. Clarity and consistency enable employees to act within the boundaries. In turn, employees have greater flexibility because they don't have to guess about what matters. This also enables them to decide whether their values align with yours and whether they want to stay. - Mylena Sutton, Voltage Vista
6. Extend Your Business Hours
One of the best yet less commonly known ways to give flexibility is to extend the business hours. When we extended our hours from eight to 12 hours per day, not only did that allow our business to help more customers but it also allowed our employees to pick their own eight-hour shifts. It turns out there are employees who love the early shift and just as many who love the late shift. - Kami Hoss, The Super Dentists
7. Implement Job Sharing Arrangements
If people need flexibility, one lesser-known way that could make it easier to manage time while a company manages its bottom line is to create an environment where two professionals can share a single job. By doing so, a firm can reduce the decline of "organizational intelligence" that could occur when key workers need to be out for a bit. Two people can offer a company their combined experience. - Juda Engelmayer, HeraldPR
8. Let Them Work Remotely from Travel Locations
One way you can give flexibility to employees is to allow them to work remotely from different destinations. With remote work becoming more normalized thanks to the pandemic, employers have the opportunity to create programs that allow employees to travel and experience the world whilst also maintaining their roles. This can help with employee satisfaction, work-life balance and retention. - Chloe Alpert, Medinas
9. Allow for Completely Flexible Schedules
Flexibility means different things to different people. Ask your employees what flexibility means to them and how you can be more flexible as their employer. Offer customized flexibility. - Brian Meert, AdvertiseMint
10. Ask Them What Flexibility Means to Them
Since COVID-19 hit, everyone on our team has been working from home. We have one team meeting every morning; after that, employees are free to work the hours they want. They can work early in the morning or late into the evening. Also, using tools like Calendly allows you to schedule meetings during your optimal hours. - Jenna Hinrichsen, Advanced RPO