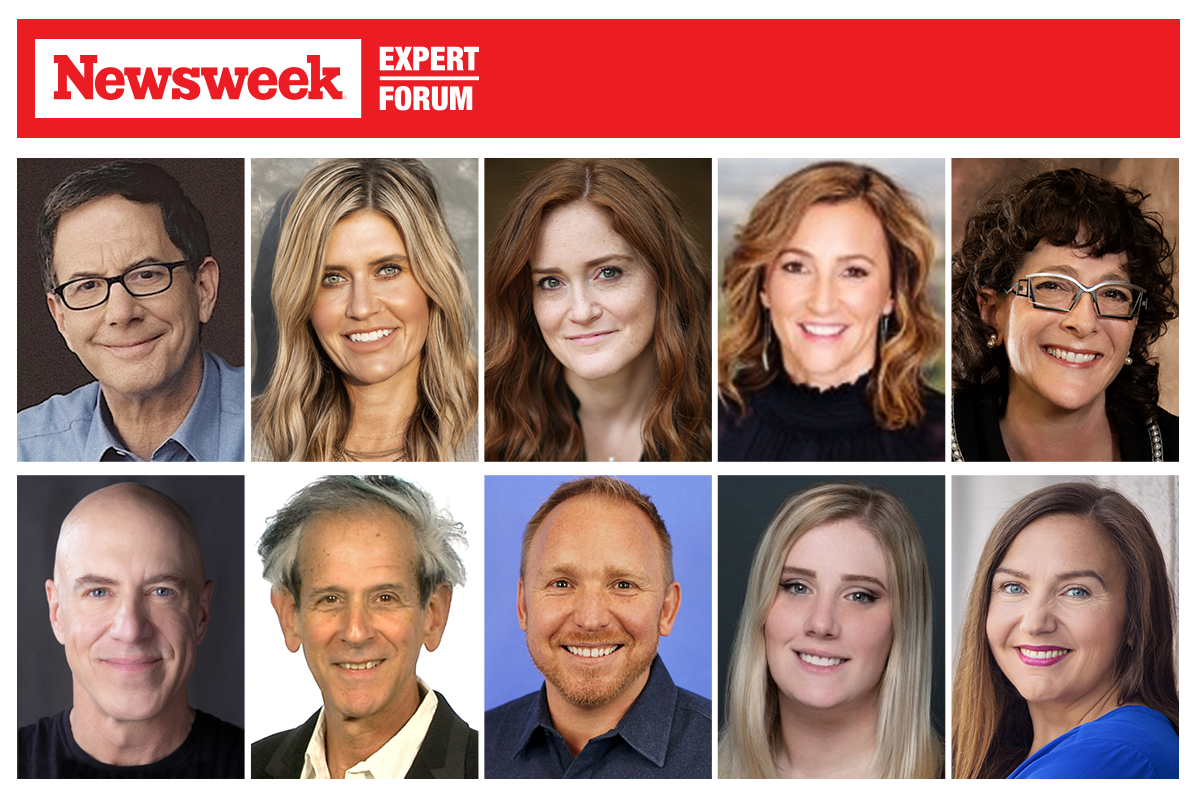 The creation of an inclusive workplace starts long before an employee officially joins an organization. It's in the structure of decision making. It's in the language used in the recruitment process. It's also in the value leaders place on ensuring employees feel heard and safe once they are a part of the team.
While employers are well aware of the benefits of diversity and inclusion, they may not know the best way to go about actively implementing those initiatives in the workplace. Below, 10 members of Newsweek Expert Forum share recommendations on how leaders can practically develop and maintain inclusiveness as a core component of the workplace.
1. Ask for Input
We believe that a great culture is one in which each of you wakes up each morning and thinks, "I can't wait to go to work!" whereas a lousy culture is one where you wake up and think, "I hate my job and my company and now I'm stuck." Going forward, ask employees what leaders need to do differently and consistently for them to wake up feeling the former. - Mark Goulston, Mark Goulston, M.D., Inc.
2. Value Employee Feedback
In a time when we are more divided than ever, creating an inclusive workplace is key. One practical way to do this is by listening and valuing the feedback of your team and employees. By being genuine and listening to suggestions, feedback and criticism, you are able to create a more inclusive and openly communicative workplace. - Karolina Hobson, Radd Interactive
3. Define Inclusion Explicitly
Don't assume leaders understand the difference between diversity and inclusion. You need to define it for them. Then, align incentives to the behaviors you wish to see by celebrating and rewarding inclusive leadership in your organization so that others follow suit. Failure to do so will cost you in terms of both attracting and retaining top talent. - Jennifer Grayeb, The Nimble Co.
4. Demonstrate Open Communication
Create a culture where open communications are welcome. Then demonstrate, by way of your presence and actions, what that means and why it is essential for the success of the team. - Samantha McDermott, SaJo Advisors
5. Implement Feedback Loops
Implementing feedback loops is a great way to create a more inclusive workplace. Feedback loops provide a process for employees to comfortably communicate ideas, challenges, issues and suggestions. When people know they have a voice, they are more likely to feel valued and included. - Diane Helbig, Helbig Enterprises
6. Reevaluate Current Language
Examine the language used when describing roles and positions. If people are not in the "high potential" program, are they low potential? It sounds like it. If there are "professional" staff and "support" staff, it signifies that the support staff are not professional. We don't "man" a table, we staff it. Language is important, as it shows understanding and representation. - Gregg Brown, Change Ready Leadership
7. Help Others Feel Safe Voicing Needs
Inclusion happens organically when those around us feel safe enough to tell us what kind of direction and support they need. Exclusion happens when people believe that admitting what they don't know, or saying what they need to know to contribute value, is perceived as weakness, rather than the strength that it is. - Jay Steven Levin, WinThinking
8. Actively Listen
I think one of the most valuable things a company can do regarding inclusion is to actively listen to employees. They will experience and see things much differently than the leadership. Companies need to have a feedback process that collects and reports on areas of improvement that employees are seeing so that leadership can act on areas that might not be inclusive. - Brian Meert, AdvertiseMint
9. Structure Meetings
One way to create an inclusive workplace is by creating structure in your meetings, which encourages individuals that are less likely to speak up. Oftentimes less dominant personalities won't feel like they have a place at the table. However, if the leader who is moderating a meeting specifically structures time for those individuals, they can help empower employees and their unique perspectives. - Chloe Alpert, Medinas
10. Validate Experiences
Validate people's experience when they claim there are not enough good opportunities available for them. Instead of being defensive, question your assumptions about the way you delegate tasks. Do you tend to focus on the same group of employees? Where are you unsure of what someone can do or wants to do? How can you verify that your decisions are free from biases? - Inga Arianna Bielinska, Inga Arianna Bielinska