10 Products on Wayfair that Will Instantly Upgrade Your Home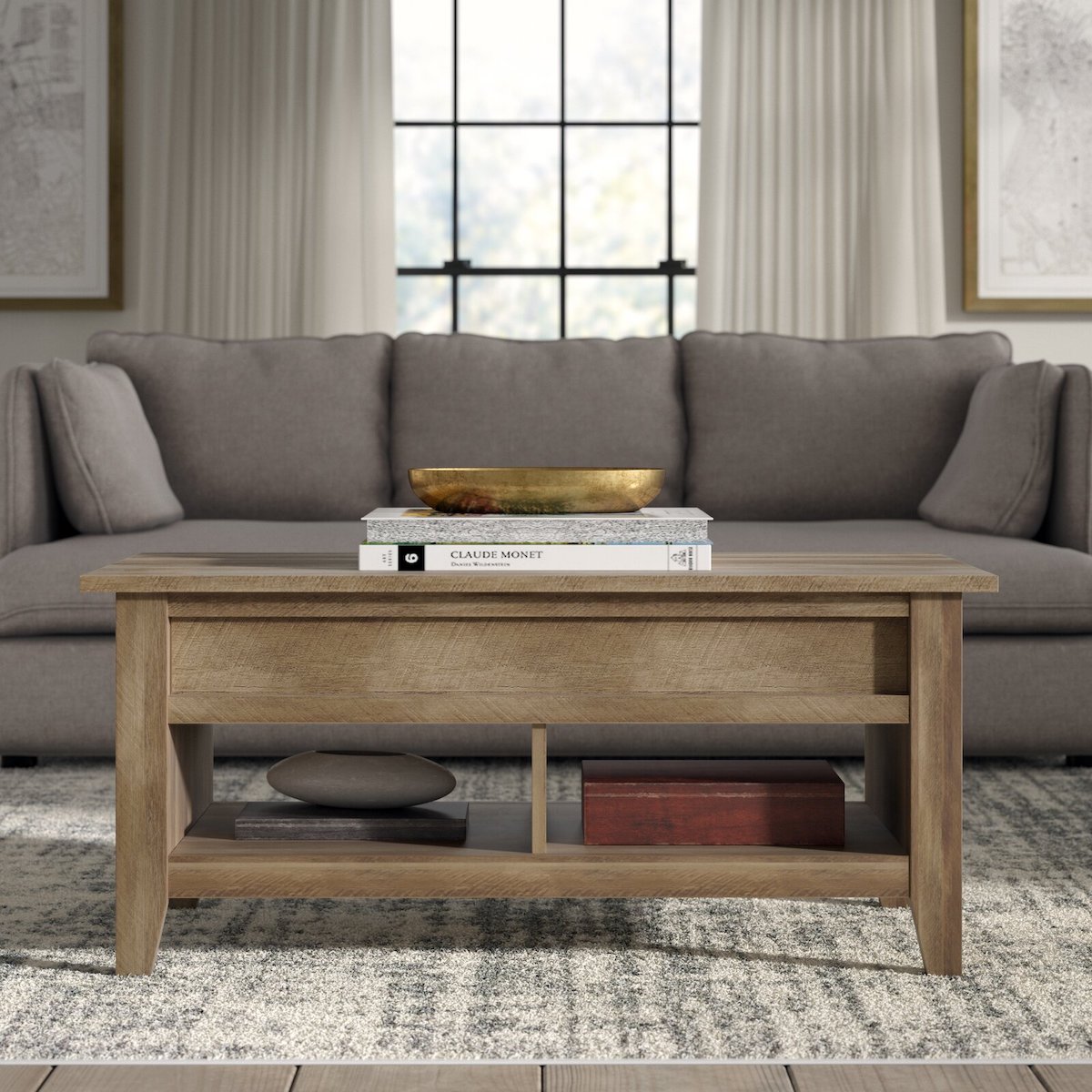 Wayfair, you got just what I need! When it comes to upgrading with some of the best-rated, most-loved products, Wayfair can take anywhere from drab to fab from the comfort of your own home. No, literally, Wayfair is a website—no physical brick-and-mortars—so all it takes is a few clicks to make a purchase that will instantly upgrade your home...and for pretty cheap, too.
Whether it's a newer, better and comfier couch you're looking for or a poolside lounger with luxe villa vibes, it can all be found (and then some) at Wayfair. Check out 10 Wayfair items that instantly give your home the catalog-worthy boost it deserves. As always, the prices listed may fluctuate over time.
10 Best Home Products From Wayfair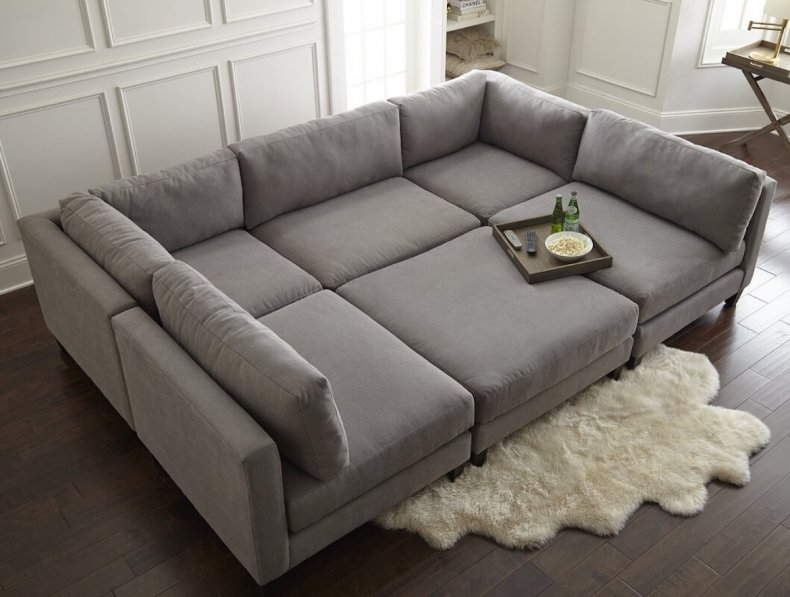 Now, this is a sectional! With an epic 4.7-star rating and more than 500 reviews, the Chelsea 120-Inch Wide Symmetrical Modular Corner Sectional from Home by Sean and Catherine Lowe (yes, of Bachelor super fame) is more of a comfy, cushy island than a couch. Reminiscent of that ginormous, cozy sofa that Kim Kardashian West used to sink into on the past few seasons of Keeping Up With the Kardashians, this sofa is the stuff of dreams, since the center ottoman can be changed, moved or even removed to your liking. It's the one couch that the whole family truly can fit on!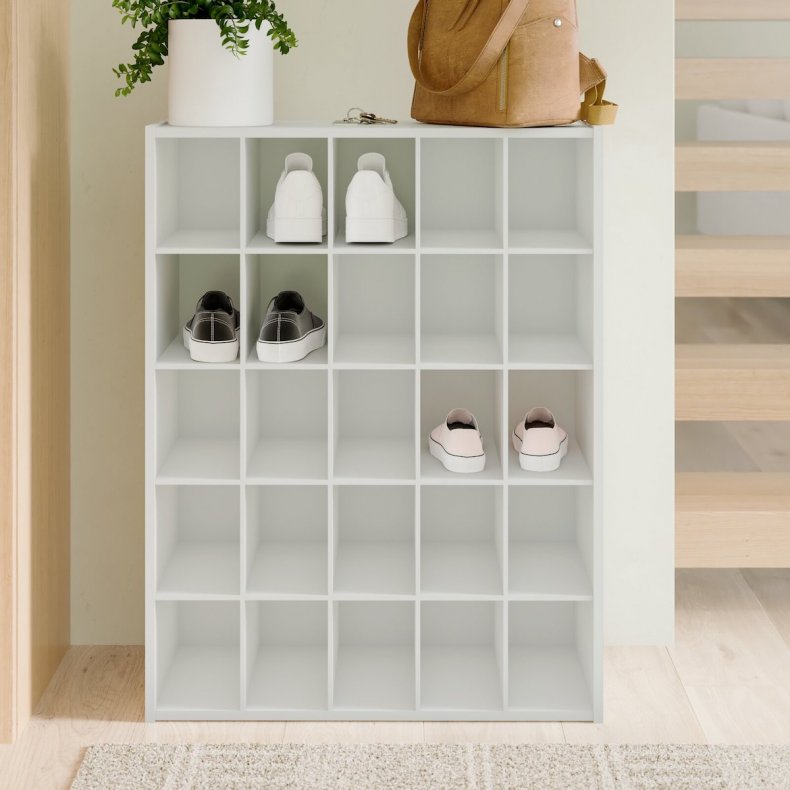 A fan-favorite Wayfair product among amateur home organizers, the 25 Pair Stackable Shoe Rack fits up to 25 pairs of shoes and also has a 4.5-star rating and more than 4,000 reviews. With plenty of space to accommodate sneakers, flats, heels and boots, this easy-to-assemble rack is made by ClosetMaid, so you know it's a real-deal organizing solution. One Wayfair.com reviewer wrote, "Love this shoe rack. I'm a size 6 so I was able to fit a ton of flats in the slots. I also added another ClosetMaid piece on top."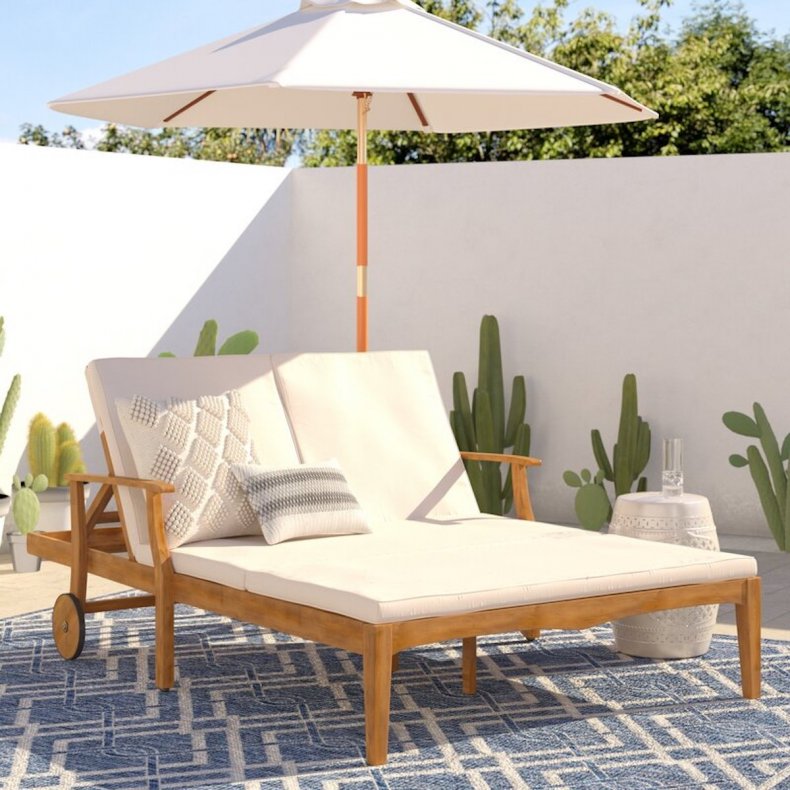 If it's five-star, luxury hotel vibes you're looking for, turn your backyard into a personal oasis with the Sand and Stable Timmins Reclining Acacia Double Chaise. This comfortable double chaise can accommodate two, so you'll never be lonely while suntanning poolside again. It's made with premium natural hardwoods, reclines and even has wheels on the bottom of each leg for easy transport. And if cream isn't your color, it also comes in blue, green and orange, with one Wayfair.com customer raving, "Love this chaise! It sold out while on my 'list.' When it came back in stock, I snapped one up! No regrets! Perfect for sun-bathing or star-gazing! Delivered on time! It takes two people to assemble, but very easy!"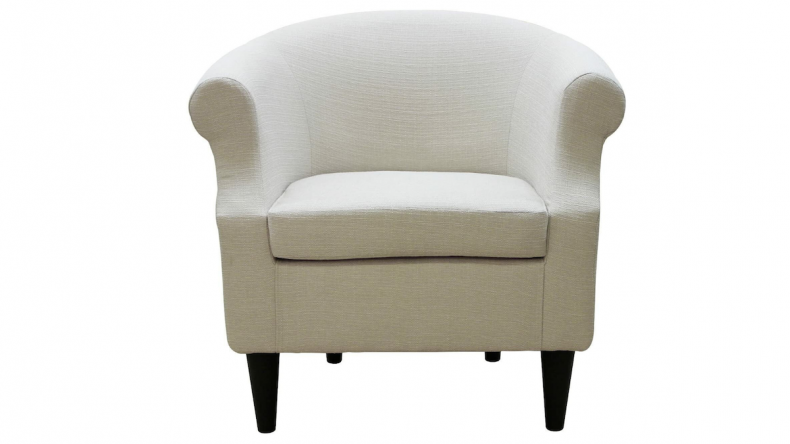 The Massenburg Polyester Barrel Chair comes in just about every color of the rainbow, but it's the classic white one—or actually, Stallion Ivory—that has got our attention. It's made in the U.S. by Wade Logan and features a removable seat cushion made from a polyester blend like the rest of the chair. But while it may seem like any old chair by just looking at the picture, trust us—after all, we've sat on it, and it's one of the comfiest chairs in the world. Perfect for a sitting room or by a window in the primary bedroom, the iconic barrel-inspired silhouette adds a sprinkle of stylish flair to any room in the house. One Wayfair.com reviewer added, "Cute little chair. Not too big, not too small, beautiful creamy color. We needed something for the corner of the bedroom. This was perfect!"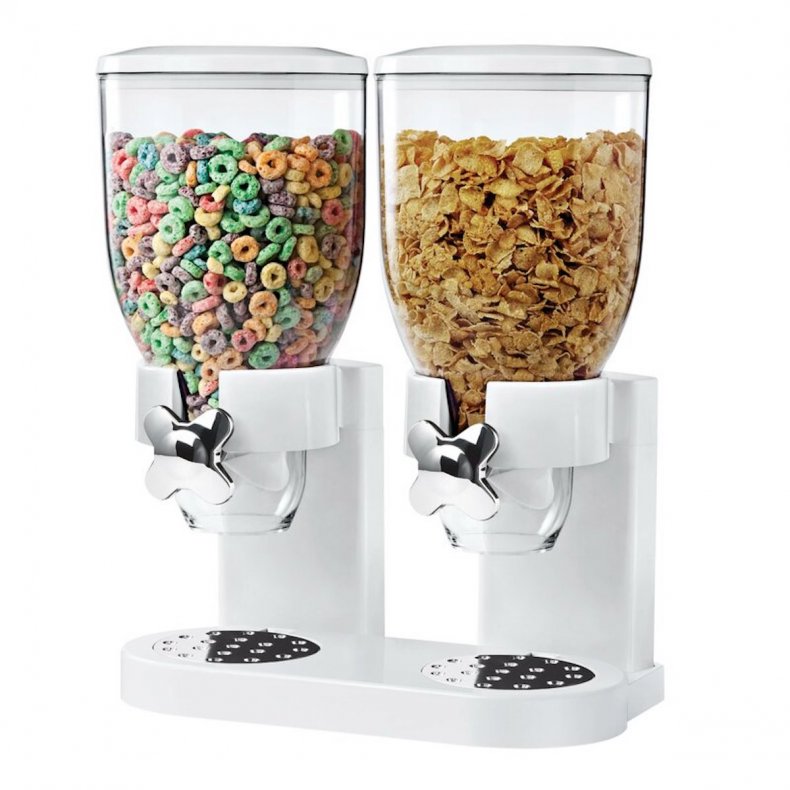 You probably have seen these all over TikTok! The Double Cereal Dispenser is all the rage right now. It's the cutest way to display cereal on the countertop. This 4.6-star product is simple to use, as well—just turn the knob and allow the cereal to pour out into the bowl. One Wayfair.com reviewer wrote, "Great size, fits an entire cereal box. Great quality, bigger than I expected."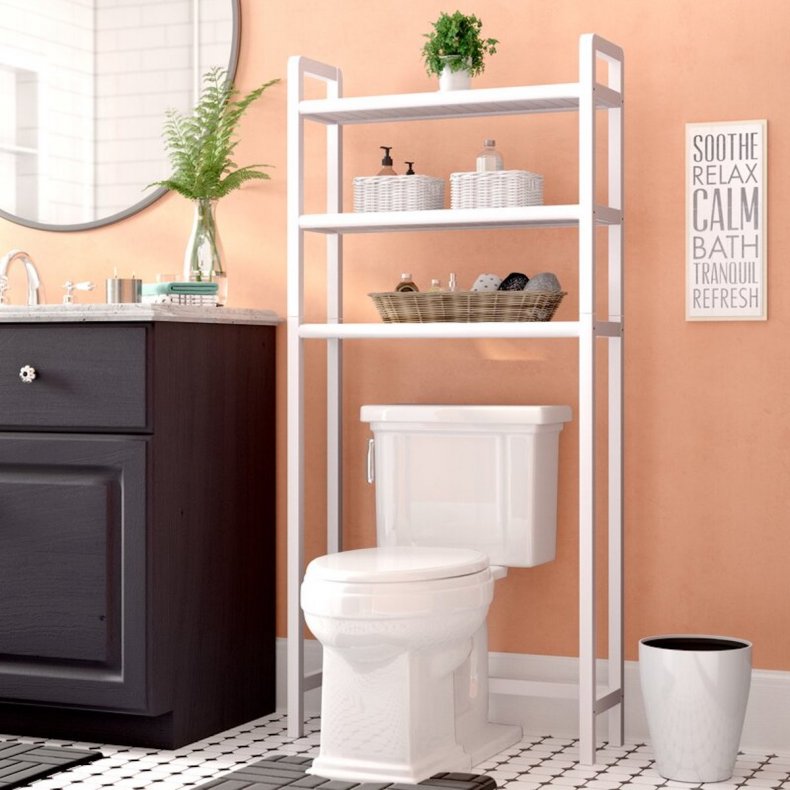 What do you do when you run out of storage—horizontal storage, that is? You work your way up. That's exactly why so many Wayfair customers love this Rebrilliant Over-the-Toilet Storage shelf. It gives you extra space without taking any coveted real estate away! This simple-to-construct organizational item earned its 4.5-star rating from its seamless ability to streamline products without looking bulky, keeping them both visible and accessible. Store tissues, soaps, hand towels and all other items on its three high shelves. Still have room? Throw a plant or picture frame on top for good measure!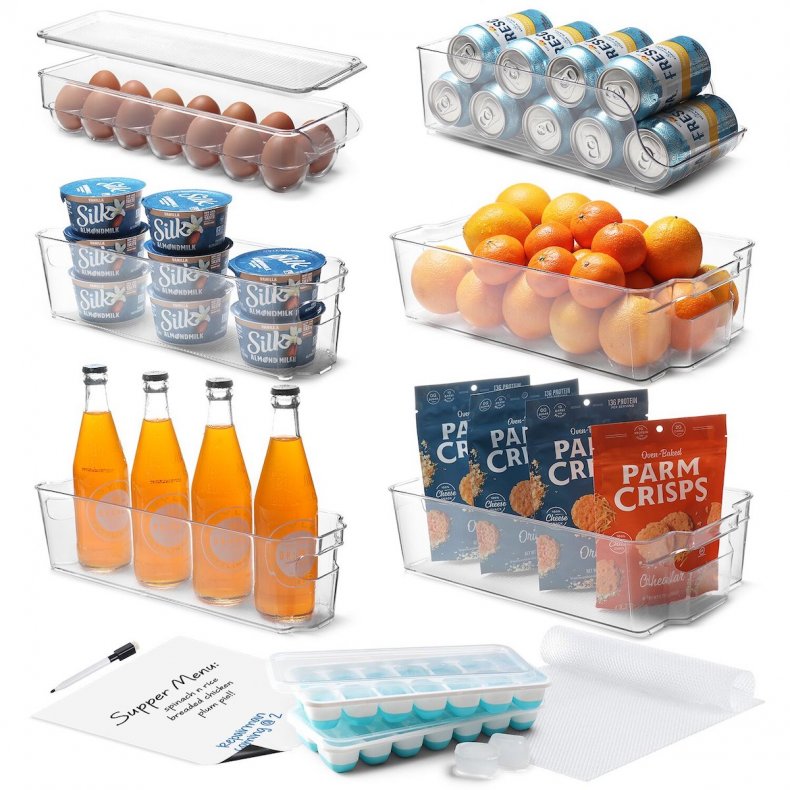 When it comes to kitchen organization, you've probably seen it all, including see-through bins for the fridge. But if you haven't tackled the inside of your refrigerator to make it look like the perfectly curated ones from MTV Cribs just yet, then the Lamar Refrigerator Organizer Bins are a great place to start. This set comes with six BPA-free plastic containers that take the guesswork out of organizing. Even after buying just one set, you'll already see a massive improvement in your fridge. Our top tip? Definitely set aside one bin for yogurt, one for eggs, and then fill the remaining four with on-the-go snacks.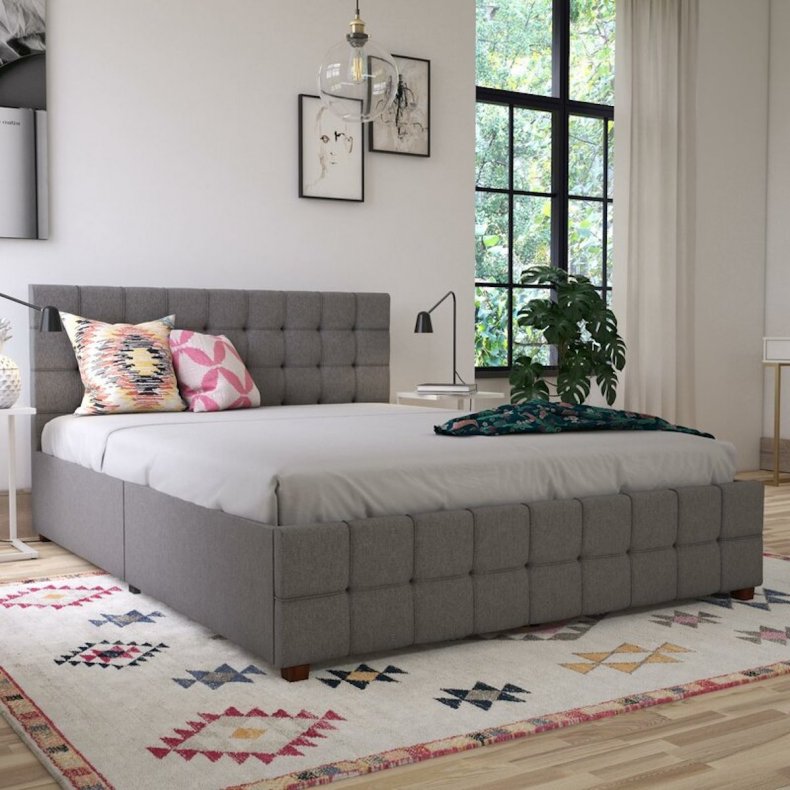 We love a tufted headboard, honey, but a tufted bed? Blows it out of the water! From CosmoLiving by Cosmopolitan, the Elizabeth Tufted Upholstered Low Profile Storage Platform Bed elevates the decor of any bedroom with its elegant-looking design. This platform bed also features virtually unnoticeable side storage. Yep, each side of the bed features secret-compartment style drawers and not just one but two on each side for a total of four.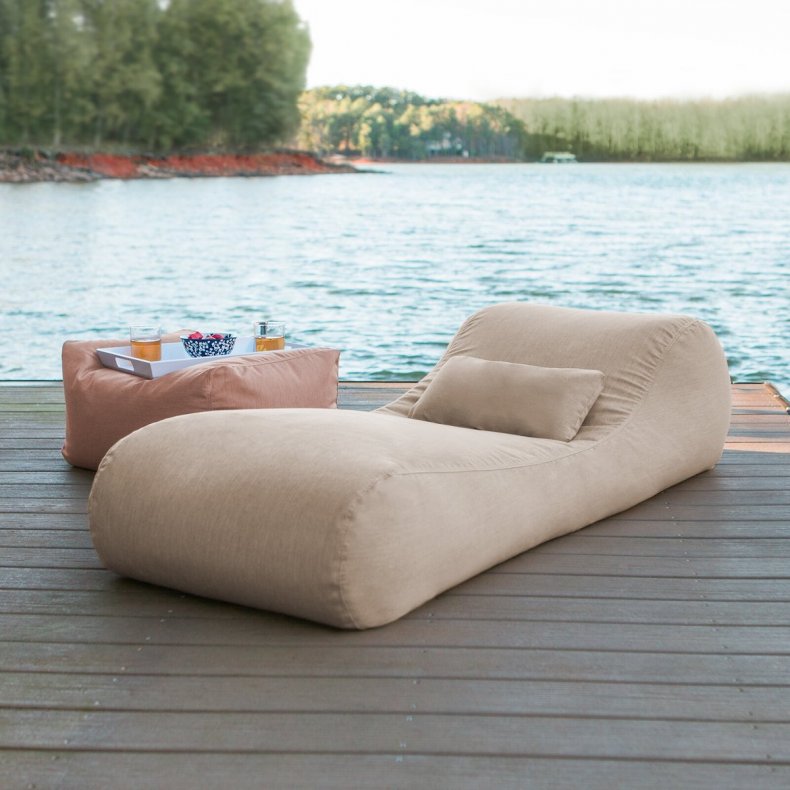 We love the aforementioned double chaise, but sometimes you just need alone time. Grab that in style with the Arlmont and Co. Gemma Sun Lounger, made of the beloved (and basically everything-resistant) Sunbrella performance material that homeowners go gaga for. It has a water-repellent and UV-resistant finish that makes it durable and able to stay outside rain or shine, but it's also trendy, thanks to its beanbag-esque appearance. And it's not just great for its aesthetics, either—it actually contours to the unique shape of your body, making the Arlmont and Co. Gemma Sun Lounger infinitely more comfortable than any wood lounger ever could be.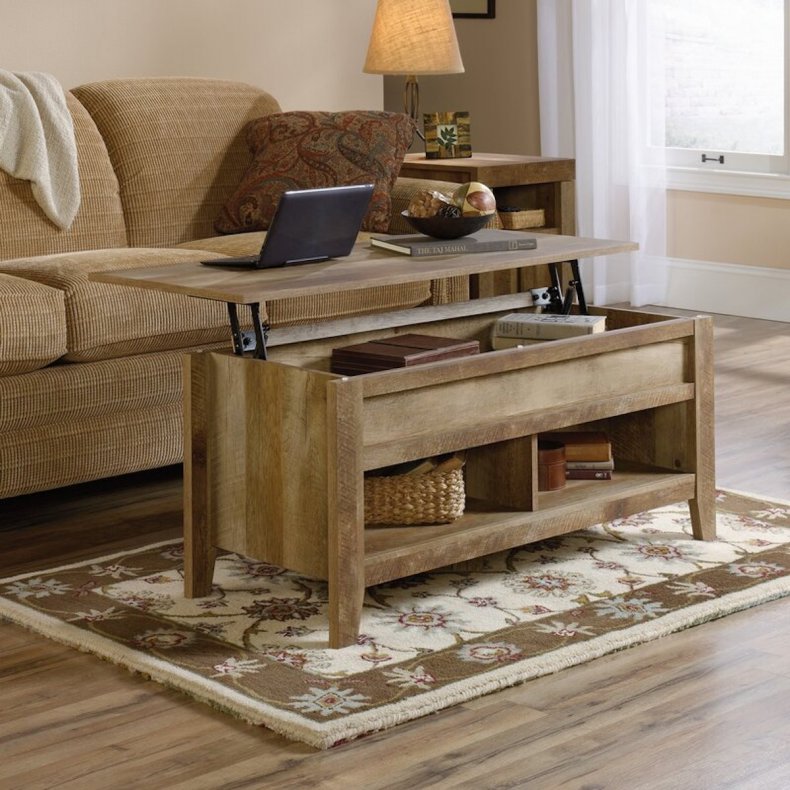 Most coffee tables are pretty boring, but the Riddleville Lift Top Extendable 4 Legs Coffee Table With Storage is a theme park roller-coaster in comparison! With a classic-Shaker-meets-farmhouse-chic style and a functional lift-up table feature, it's both cute and convenient all at the same time. It's also ideal for this post-pandemic work-from-home lifestyle most of us have had to get used to. After all, you can now more easily work from the couch. (As though it stopped us before—ha!) No wonder it has 4.5 stars and more than 4,300 reviews! One Wayfair.com reviewer wrote, "Love, love, love my table. We use it every day! And the storage is great, too!"
Newsweek may earn a commission from links on this page, but we only recommend products we back. We participate in various affiliate marketing programs, which means we may get paid commissions on editorially chosen products purchased through our links to retailer sites.