10 Questions for Cuomo's Replacement, Kathy Hochul | Opinion
It is the end of the Cuomo era. New York Governor Andrew Cuomo resigned on Tuesday morning amid a sexual assault scandal involving tens of women. The governor has been accused of misconduct, sexual harassment, and even assault. The allegations emerged earlier this year amidst another scandal, one which touched me personally: the governor's decision to force nursing homes to take back COVID-19 positive patients, perhaps leading to the deaths of thousands of seniors, including my own family members.
No one is more relieved than I am to see him go. And yet, it's crucial we temper our relief with caution.
In the wake of Cuomo's announcement that he is stepping down, political pundits and lobbyists and the mainstream media have already begun preparing for the era of Kathy Hochul to begin. Hochul, who served as Cuomo's Lieutenant Gov., will be stepping in to replace him in 14 days.
Many have taken to Twitter to celebrate, both the end of Cuomo's era and Hochul's appointment; Hochul will be New York's first woman governor. But amidst the jubilation, it's incumbent upon us to recall that Hochul was working alongside Cuomo, and before she is entrusted with the public's support, it is crucial that we probe into her tenure as Lieutenant Governor.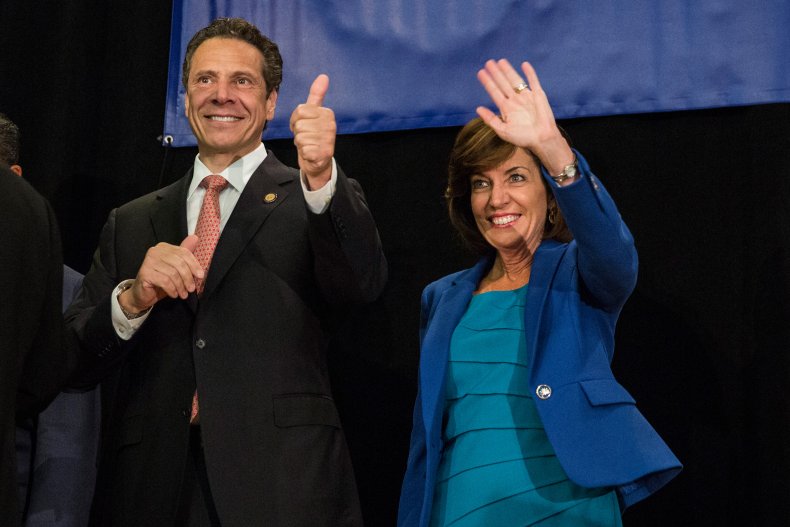 We should begin by demanding Lieutenant Governor Hochul address the following questions before she inherits this seat from Andrew Cuomo:
1. How much did you know? You have supported, praised, and validated the governor for years while women workers were harassed and even assaulted under a toxic working environment. Did you know about Cuomo's abuse of power, and if you did, why did you not speak up?
2. Will you turn over all communications with the Executive Office to the public and media? We deserve to know beyond your word that you did not enable Cuomo's toxic and abusive culture.
3. What will you do to prevent a toxic working culture?
4. Will you commit to not taking corporate donations?
5. How will you root out the pay-to-play culture in the Executive Office?
6. Will you commit to letting health and science experts take the lead and reporting to the public directly without political interference?
7. Will you commit to not suppressing life and death data, and let experts report real data without delay?
8. Will you commit to not hiring any staff with ties to lobbyists or special interest groups, and institute a strong policy against monetizing the Executive Office?
9. Will you commit to holding all of Cuomo's enablers accountable and ensure they do not continue to stay in public positions?
10. Will you commit to not profiting from your position as governor with lucrative book deals or any outside income that would compromise the integrity of the Executive Office?
We are starting a new chapter in New York State government, but uprooting the sickness behind that man requires washing away the vestiges of his administration. If we allow one of his top validators, Kathy Hochul, to take power without fundamental accounting of her role, or lack of role, during the Cuomo era, then we are committing a disservice to all New Yorkers.
Yes, it's much easier to hide behind identity politics and celebrate Kathy Hochul as the first Irish-American woman to become governor and call for "unity" as we whitewash the memories of thousands of deceased older adults. But doing so means nothing would fundamentally change while absolving ourselves of any further responsibility to root out corruption in Albany. And that is not good enough.
Kathy Hochul has the chance to show real leadership and help transform Albany. She can start by answering our questions. The people have a right to know.
Ron Kim is a New York State Assemblymember representing the 40th District.
The views expressed in this article are the author's own.