10 Quotes From Late Civil Rights Icon John Lewis
Civil rights activist and congressman John Lewis died Friday at 80, following a battle with pancreatic cancer that he announced in December.
Lewis began his work as a civil rights activist when he was a student. He organized sit-ins, which led to him being one of the key leaders in the civil rights movement. He was the chairman of the Student Nonviolence Coordinating Committee, and later delivered a speech at the 1963 March on Washington.
He began holding public office in 1981, when he was elected for Atlanta City Council. He was elected as a representative for Georgia's Fifth Congressional District in 1986, a position he held for the rest of his life.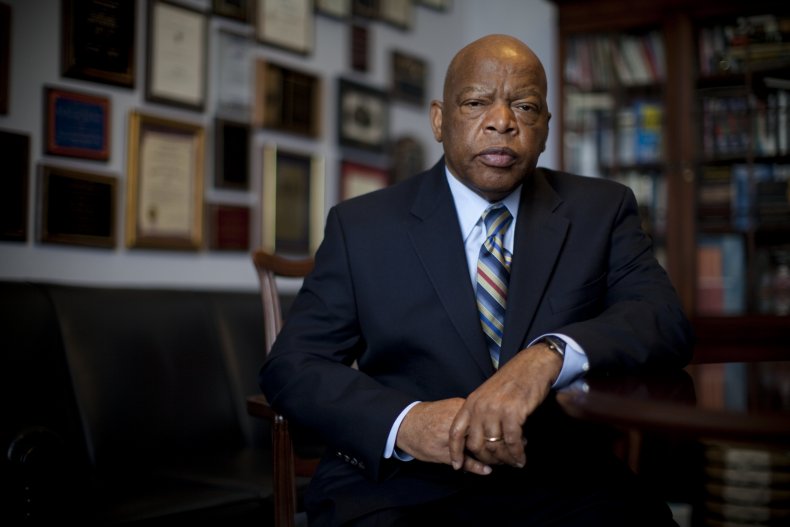 Below are 10 quotes from the activist and congressman to remember him by:
"To those who have said, 'Be patient and wait,' we have long said that we cannot be patient. We do not want our freedom gradually, but we want to be free now! We are tired. We are tired of being beaten by policemen. We are tired of seeing our people locked up in jail over and over again." — March on Washington speech
"Faith is being so sure of what the spirit has whispered in your heart that your belief in its eventuality is unshakable." — from his book Across that Bridge
"I say to people today, 'You must be prepared if you believe in something. If you believe in something, you have to go for it. As individuals, we may not live to see the end.'"
"Selma is a place where we injected something very meaningful into our democracy. We opened up the political process and made it possible for hundreds and thousands and millions of people to come in and be participants." — on Selma
"We were beaten, we were tear-gassed. I thought I was going to die on this bridge. But somehow and some way, God almighty helped me here. We cannot give up now. We cannot give in. We must keep the faith, keep our eyes on the prize." — on Selma
"I have been in some kind of fight – for freedom, equality, basic human rights – for nearly my entire life. I have never faced a fight quite like the one I have now." — on his battle with cancer
"It was very moving, very moving to see hundreds and thousands of people from all over America and around the world take to the streets to speak up, to speak out, to get into-what I call-good trouble, but to get in the way, and because of the action of young and old, Black, white, Latino, Asian-American, and Native American, because people cried and prayed, people will never, ever forget what happened and how it happened, and it is my hope that we are on our way to greater change." — on Black Lives Matter protests following George Floyd's death.
"Despite real progress, I can't help but think of young Emmett [Till] today as I watch video after video after video of unarmed Black Americans being killed, and falsely accused. My heart breaks for these men and women, their families, and the country that let them down — again. My fellow Americans, this is a special moment in our history. Just as people of all faiths and no faiths, and all backgrounds, creeds, and colors banded together decades ago to fight for equality and justice in a peaceful, orderly, non-violent fashion, we must do so again." — on George Floyd's death
"When you see something that is not right, not fair, not just, you have to speak up. You have to do something."
"Freedom is not a state; it is an act. It is not some enchanted garden perched high on a distant plateau where we can finally sit down and rest. Freedom is the continuous action we all must take, and each generation must do its part to create an even more fair, more just society." — Across That Bridge