Roll Call: The 10 Richest Politicians Up for Re-election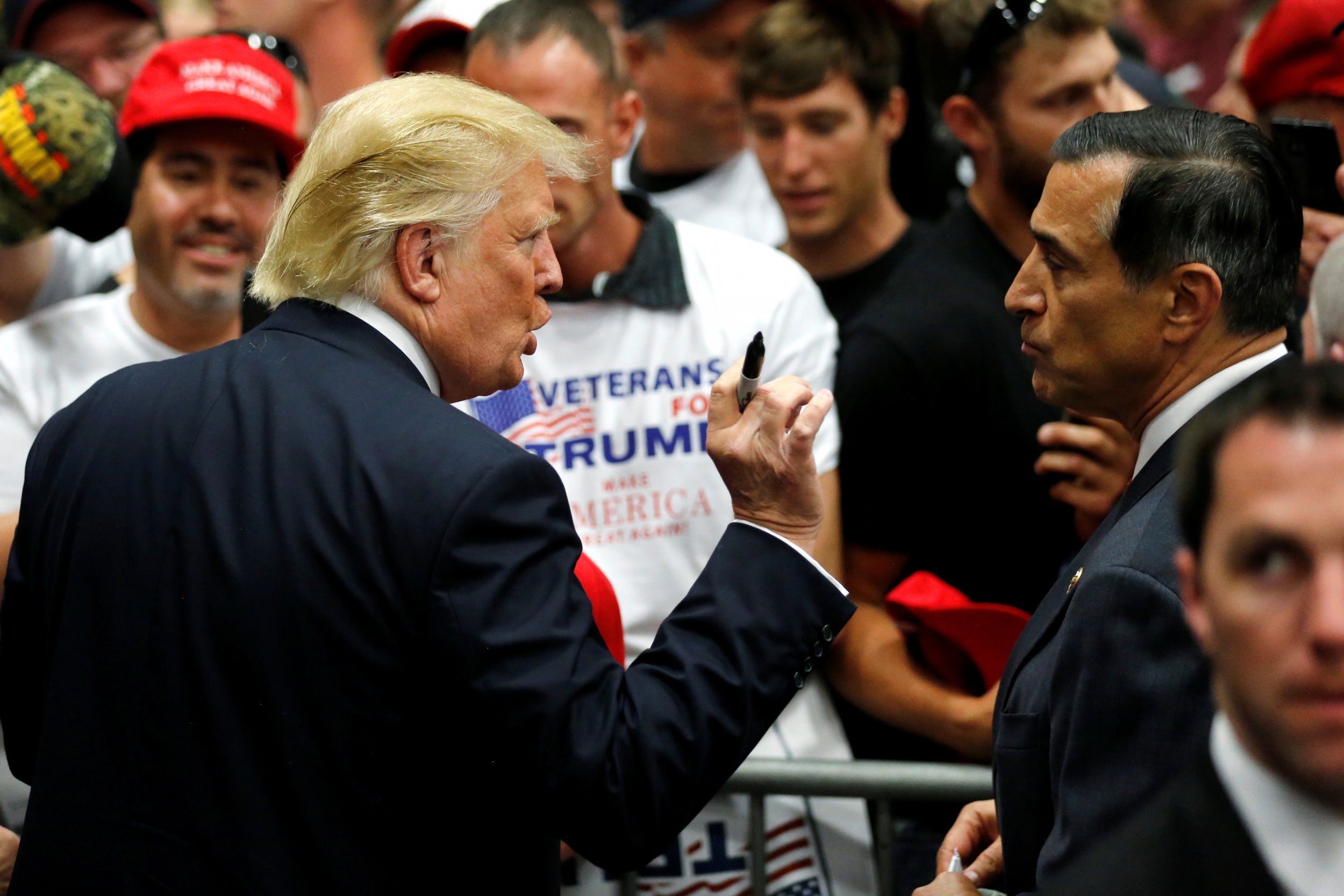 This article originally appeared on the International Business Times.
The tax code gives the nation's wealthy many more ways to shelter their earnings than the average American, who made a median $51,939 in 2013 and had a net worth ranging from $4,151 to $48,921, depending on age and excluding home equity.
But can wealthy politicians really feel the common man's pain? And will they do anything about it?
Donald Trump has claimed a $10 billion fortune though others have estimated his worth at $4 billion. His true net worth, however, remains a mystery because he has refused to release his tax returns, breaking a 40-year tradition among presidential candidates. Whether it's $10 billion or $4 billion or less, that still makes Democratic rival Hillary Clinton a relative piker with "just" $15.3 million. And many members of Congress eclipse her wealth, hands down.
Get your unlimited Newsweek trial >
Here is a list of the 10 wealthiest members of Congress up for re-election, according to Yahoo Finance and Money & Career Cheatsheet:
Rep. Darrell Issa, R-Calif., $464 million: Issa built his fortune through his car alarm company, Directed Electronics, founded in the mid-1990s.
Rep. Jared Polis, D-Colo., $197.9 million: Polis headed information technology company American Information Systems while he was still a student at Princeton University in New Jersey.
Rep. John Delaney, D-Md., $154.6 million: Delaney founded two lending companies that both went public on the New York Stock Exchange.
Get your unlimited Newsweek trial >
Rep. Mike McCaul, R-Texas, $143.2 million: McCaul married money. His wife is the daughter of the founder of Clear Channel Communications.
Rep. Dave Trott, R-Mich., $114 million: Trott is the head of a real estate finance law firm.
Sen. Richard Blumenthal, D-Conn., $104 million: Blumenthal married money. His wife's family is involved in New York real estate, including an interest in the Empire State Building.
Rep. Nancy Pelosi, D-Calif., $100 million: Pelosi and her husband own several properties in the San Francisco area, including a Napa vineyard.
Rep. Vernon Buchanan, R-Fla., $89 million: Buchanan owns a string of auto dealerships.
Rep. Suzan DelBene, D-Wash., $74.3 million: DelBene founded drugstore.com and was an executive at Microsoft.
Rep. Scott H. Peters, D-Calif., $72.9 million: Peters is an environmental lawyer and his wife is CEO of an investment company.
Roll Call: The 10 Richest Politicians Up for Re-election | U.S.