10 Skin Care Products Reviewers Cannot Stop Gushing About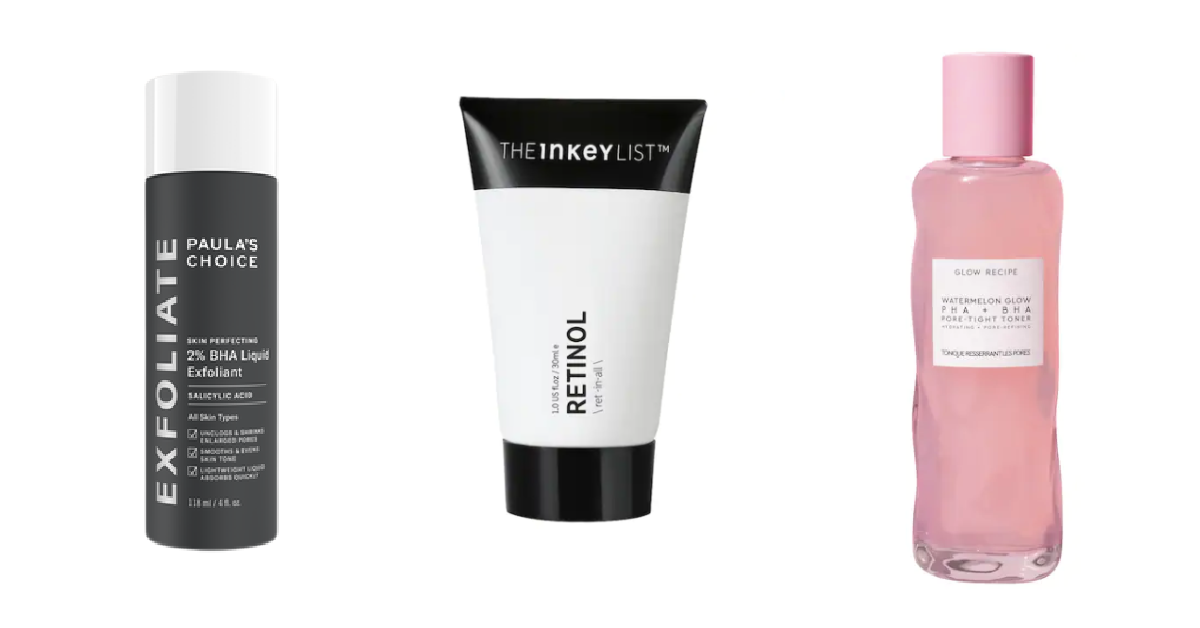 We all want that fresh-faced, silky, baby-smooth look straight from a Glossier ad. But whether you're 15 or 30, it's no walk in the park to achieve perfect skin. On your journey to a flawless face, you'll encounter some bumps, acne, undereye circles and, unfortunately, so much more. But luckily, solidifying the perfect skin care routine for you—filled with all the right skin care products that your specific skin type actually needs—is a whole lot easier nowadays. After all, we've got the internet and all the detailed reviews and ratings that come with it!
10 Skin Care Products Reviewers Love
No more wandering into Sephora and choosing skin care products at random. If you truly want to get your skin right, you'll need the right products. These 10 must-haves are top-rated, well-reviewed and people can't stop gushing about them—whether that's in the review section of each website or the product is going viral on TikTok. As always, the prices listed may fluctuate over time.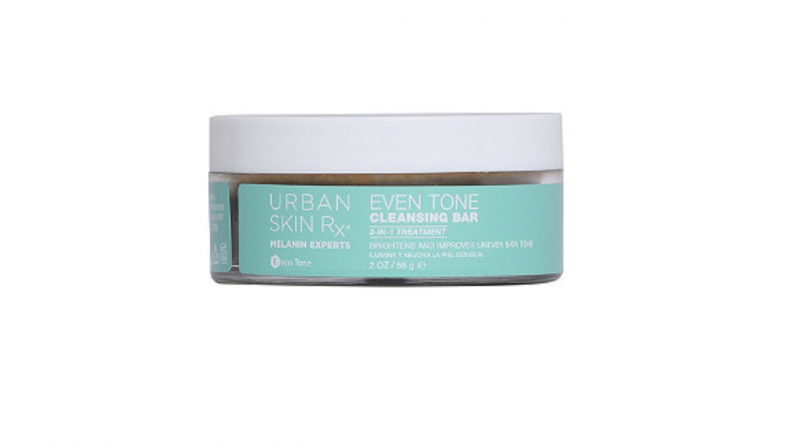 The Urban Skin Rx Even Tone Cleansing Bar is your new best-kept secret in your skin care arsenal. It's a 3-in-1 daily cleanser, mask and exfoliator wrapped into one complexion-perfecting cleanser bar that features a blend of kojic and azelaic acid, licorice root and niacinamide for an even-looking complexion and the undoing of unwanted pigmentation.
This triple-threat skin care product that reviewers love—just check the nearly 3,000 reviews and its 4.4-star rating on Amazon.com—can also be used as a mask. You simply leave it on for three to five minutes before rinsing.
"I've finally found a product that helps with my acne and acne scars. I've been using this for a while now and I love it. Everytime [sic] a pimple pops up, I use this product and the next day it is smaller almost gone," said an Amazon reviewer.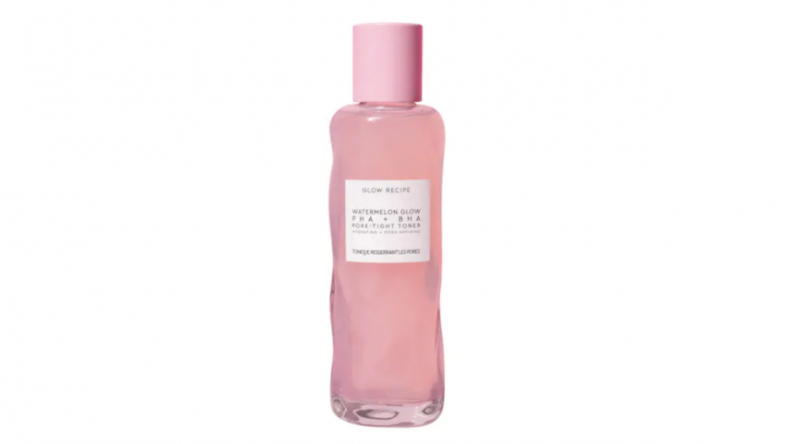 Crazy-big pores? Not a problem—you're simply using the wrong toner for your skin type. Perfect for minimizing larger pores, hydrating dry and combination skin and evening out a dull, uneven tone, this bestselling PHA- and BHA-infused watermelon toner does everything you want a toner to do: tighten and hydrate. It features salicylic acid and hyaluronic acid for an extra one-two punch of treating dullness and uneven skin tone.
With 2.4K reviews, 160K likes on Sephora.com and a 4.4-star rating, fans are quick to remind you that the scent will give you an immediate watermelon sugar high!
One Sephora customer wrote, "I've spent thousands of dollars trying to find products or prescriptions that would do this for me and I've never seen results like this. For me, this is hands down the best toner for problem skin. Smells amazing, packaged perfectly and the price point is completely reasonable considering how long it lasts."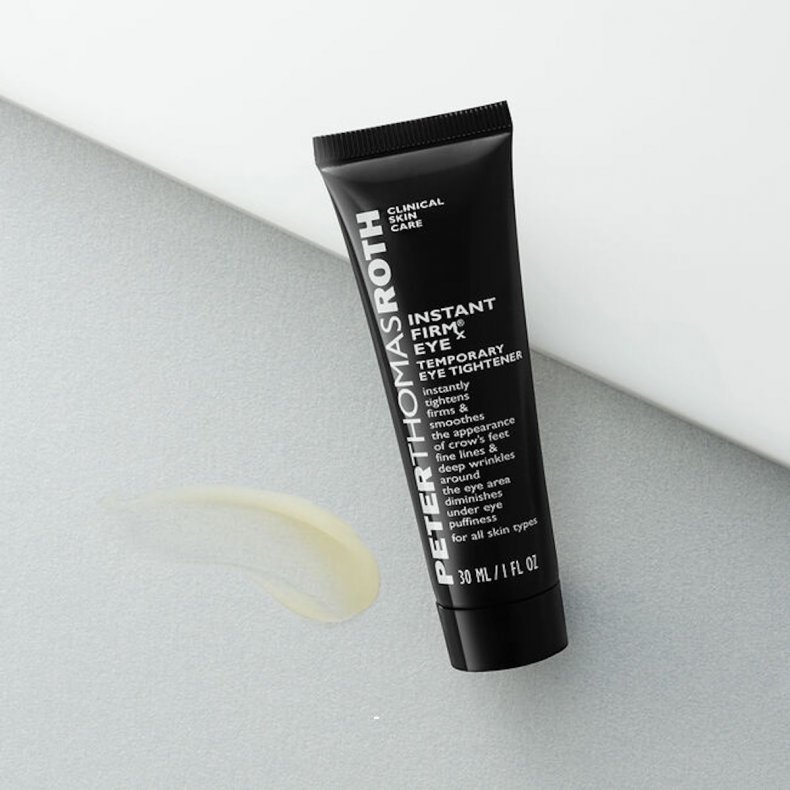 As all people can attest—whether you're a new parent or of a certain descent prone to dark circles—bags under the eyes can be a big problem area. If you want to look awake (and alive), check out the Instant FIRMx Eye Temporary Eye Tightener with Brush Mega Size from Peter Thomas Roth Clinical Skin Care, which after just a few applications, can tighten, firm and smooth the eye area. The company says it blasts away crow's feet, fine lines, deep wrinkles and of course, general puffiness, to help you look young and vibrant—and, you know, not exhausted.
One PeterThomasRoth.com reviewer wrote, "I have had the worst bags under my eyes for years, concealer would not even help. I have been using your product and loooove the results. This is the only thing that helps with my bags and I don't looks [sic] nearly as tired."
Buy at Peter Thomas Roth for $98.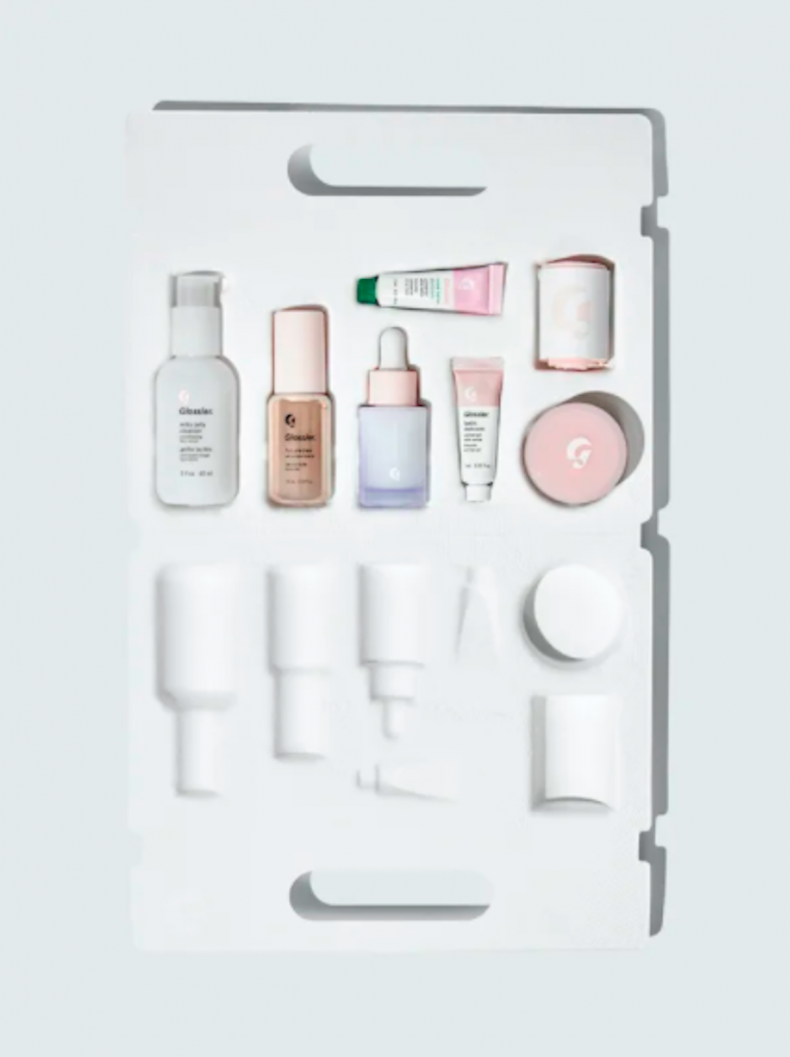 If you don't want that glowy, dewy Glossier look, then you're lying. Who doesn't want to have the glossy, soft skin of a newborn child? Thankfully, you don't have to drink from the fountain of youth to get it—after all, Glossier The Skin Care Edit is the next best thing.
A pre-designed and prepackaged skin care routine for all skin types, The Skin Care Edit includes Glossier's iconic Milky Kelly Cleanser, Super Bounce serum, Priming Moisturizer Rich, Balm Dotcom, Futuredew oil-serum and a pink face-washing headband emblazoned with the Glossier "G" logo.
TikTok-approved and with a 4.7-star rating, one Glossier.com customer raved, "I have sensitive, dry skin and have been using everything in this kit for about a week and my skin is LOVING it! I have such a hard time finding a full routine that gives my skin all the moisture it needs but this is it!"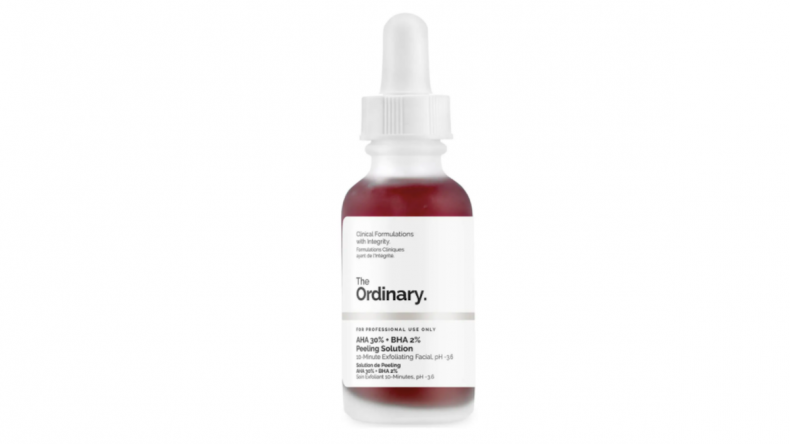 If you're ready to take your skin care game to the next level, there's The Ordinary AHA 30 percent + BHA 2 percent Peeling Solution, which has amassed a whopping 2.8K reviews, 422.8K likes and a 4.6-star rating on Sephora.com. Clearly, this stuff is the real deal!
This liquid formulation, by TikTok-favorite brand The Ordinary, features glycolic acid and lactic acid that work together to exfoliate the outer layers. Salicylic acid is an ingredient that exfoliates inside pores to reduce overall congestion. It's a 10-minute exfoliating facial in a bottle, but be warned—it's not for the casual skin care amateur. This vegan peeling solution can sting, so be sure to use it as the instructions suggest.
One Sephora reviewer wrote, "I'm not exaggerating when I say that this product almost worked instantly (for my skin at least). I have issues with pores and sebaceous filaments on my nose, and tried this product based on a recommendation. I wouldn't recommend this product to those with sensitive skin."
Buy at Look Fantastic for $7.20.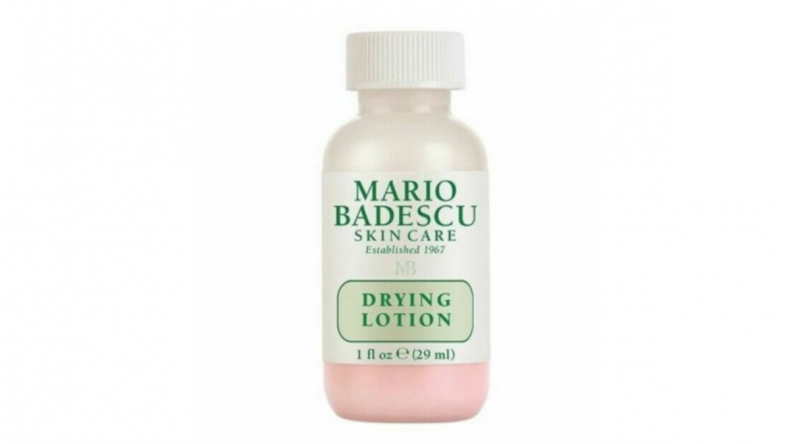 The Mario Badescu Drying Lotion is a cult-classic staple for a good reason. (As if the more than 24K reviews and an Amazon 4.6-star rating aren't enough of an indicator!) Got a pimple? Douse it in this pink stuff for near-immediate results. By the time you wake up the next AM, your unwanted blemish will be nearly gone, if not flatter and less poppable. Just be sure not to shake the bottle—yep, the sediment and clear liquid are supposed to be separate.
One Amazon shopper wrote, "This product has worked VERY well for me. I have tried a LOT of different products, both over the counter and prescription."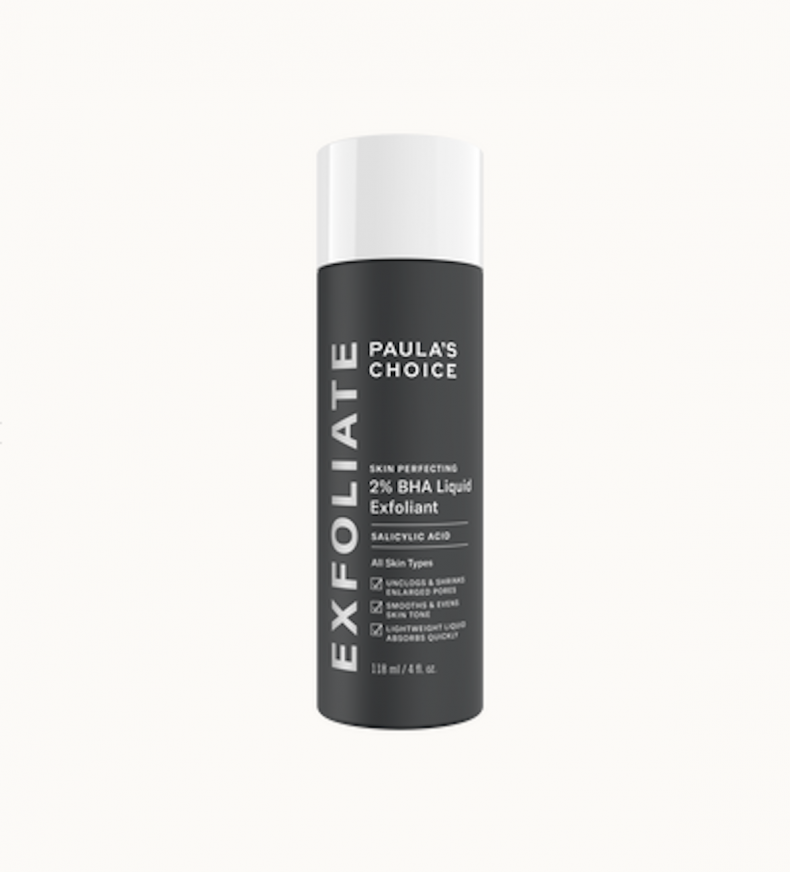 Even if you already have a skin care routine with a stellar cleanser, toner and moisturizer, let's not forget how important an exfoliant is. The Paula's Choice Skin Perfecting 2 Percent BHA Exfoliant is an extraordinary one and the 3,800+ reviews on PaulasChoice.com are living proof.
Lightweight, non-greasy and designed to soothe and soften skin after exfoliating impurities and other dead skin cells away, this magic-skin-product-in-a-bottle unclogs and shrinks big pores and smooths out any uneven or rough textures. Thanks to the duo of green tea extract and salicylic acid, the formula visibly reduces fine lines and wrinkles and visibly improves sun damage.
One reviewer wrote, "I had several acne scars and it dried up the dead skin. Peeled right off. Doesn't irritate my face. No redness after applying...I definitely recommend this."
Buy at Paula's Choice for $29.50.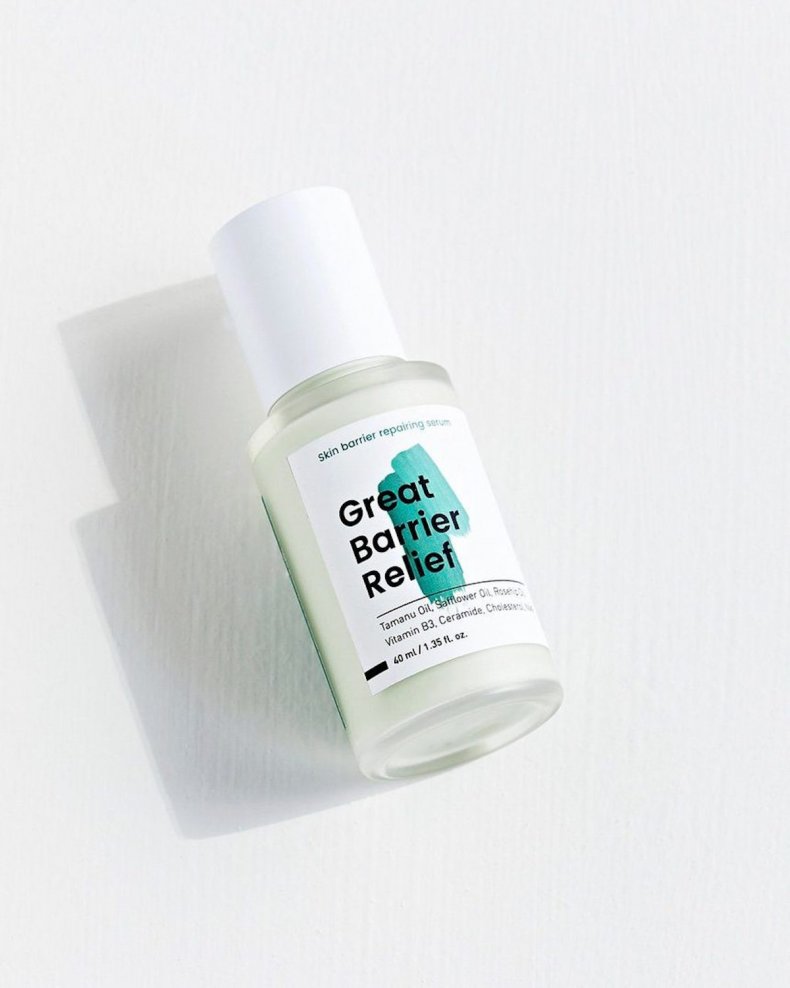 Maybe you've heard of the Great Barrier Reef, but did you also know that your complexion has a barrier of its own? Hence the hilariously clever name of the KraveBeauty Great Barrier Relief product.
It's a creamy serum that essentially goes to war against all undesired environmental elements that may negatively impact your skin. Cruelty-free and formulated without any nasty stuff (artificial fragrances and colors, parabens, sulfates, animal products, alcohol, mineral oils, essential oils and silicone), this serum full of conditioning oils repair your natural skin barrier and even replenishes the necessary building blocks of your skin.
One Soko Glam shopper said, "Holy Grail! I absolutely love this serum!!! I rarely ever repurchase products, but I did for GBR."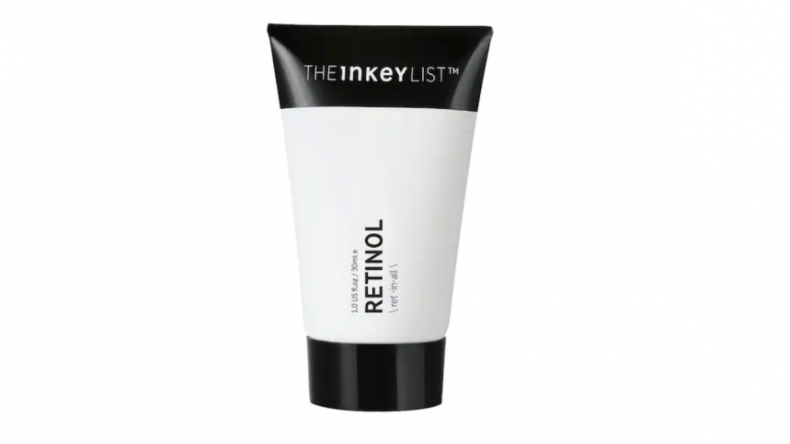 Girl, if you're old enough to remember the lyrics to "This Is What Dreams Are Made Of" from The Lizzie McGuire Movie, then it's time to start using a retinol serum. The Inkey List Retinol Anti-Aging Serum is a favorite amongst Sephora shoppers and even has TikTok dermatologists raving about it on the platform. With nearly 1,000 reviews, 120.5K "loves" on Sephora.com and a 4.4-star rating, this is the retinol product your tired, aging skin needs.
A Sephora reviewer wrote, "This is an incredible product for the price tag and it beats out a lot of the more expensive retinol variations I've tried. It's brightening, smoothing, reduces lines if you use continuously and is just an overall exceptional product."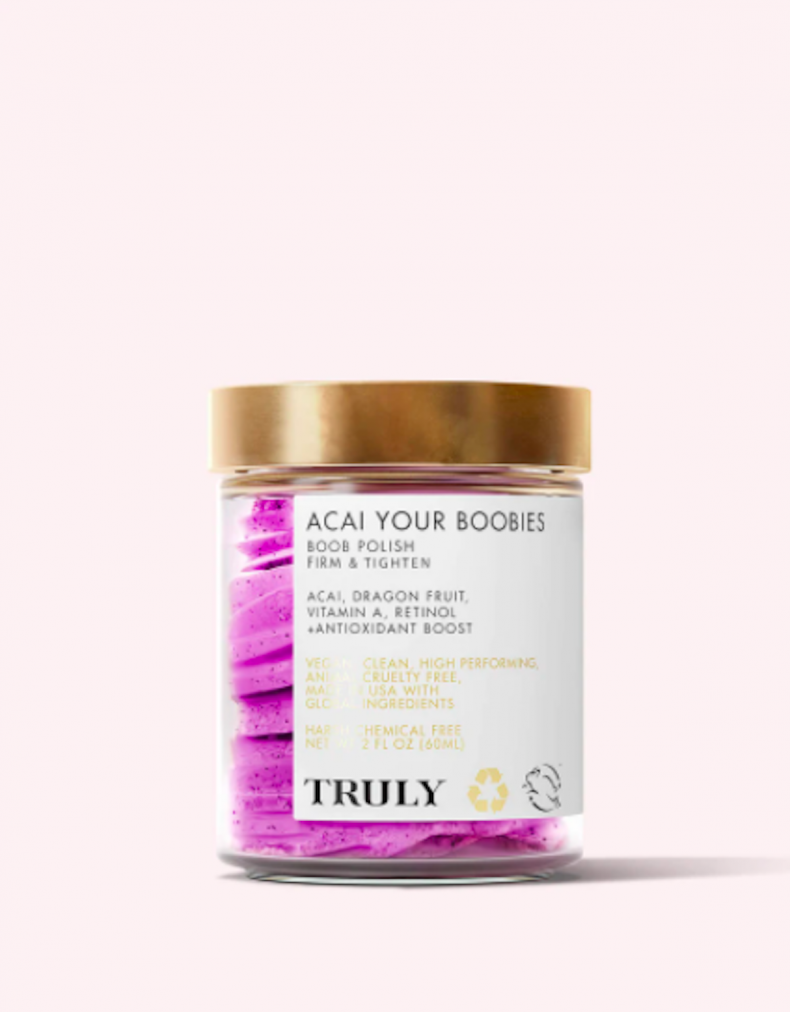 Spoiler alert: You have skin elsewhere on your body and that, too, deserves a little TLC. And yes, that includes your booby skin. The Truly Acai Your Boobies Boob Polish is boob-polish-slash-scrub that's all over TikTok.
People love the cruelty-free acai berry formula and how it firms and tightens the skin around your bosom. It smooths out skin and nips and reduces the appearance of stretch marks and fine lines. It also promotes cell turnover, which is great for reducing wrinkles and discoloration. Its moisturizing, brightening and tightening formula also uses retinol for truly young-looking and firm ta-ta skin.
One reviewer wrote, "OMG listen—this? This right here?? AMAZING! 10/10 will buy again."
Newsweek may earn a commission from links on this page, but we only recommend products we back. We participate in various affiliate marketing programs, which means we may get paid commissions on editorially chosen products purchased through our links to retailer sites.