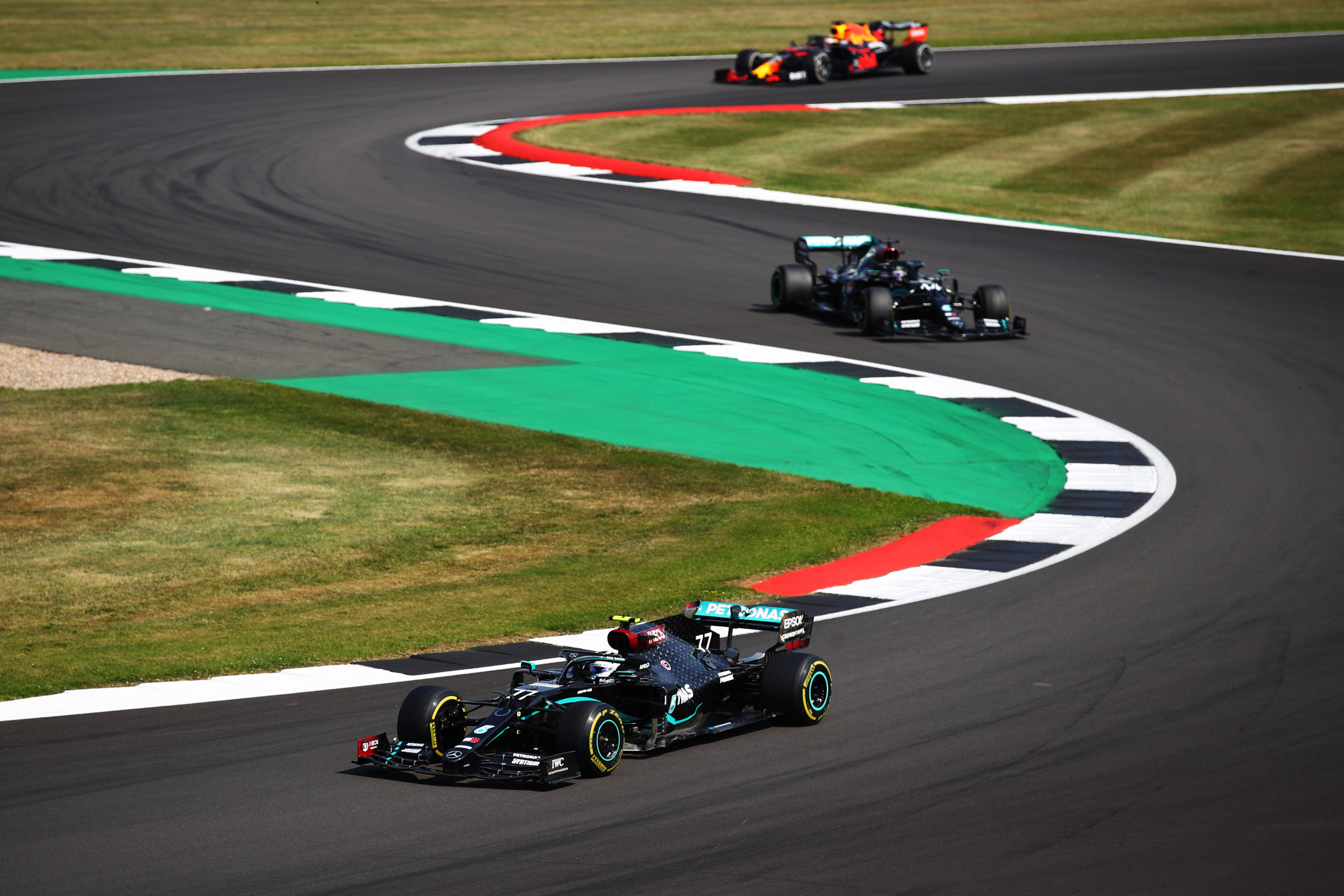 This weekend, the highest-profile race in motorsport comes to Austin, Texas for the first time since 2019. The Formula 1 United States Grand Prix was cancelled last year due to COVID-19, but the Circuit of the Americas will be packed with fans and teams once again in one of the most interesting seasons of Formula 1 racing in recent memory.
For years, the Austin race has been the only foothold for Formula 1 in the U.S. As the sport looks to expand its audience, primarily in America, it will hold two U.S. races next year.
Here's a rundown of what you need to know before the U.S. Grand Prix on Sunday.
The Way It Works
There are 10 teams in Formula 1 and each team has two drivers. Before a Grand Prix, practice laps and qualifying sessions are held during the weekend to determine a driver's position at the start of the race.
Each Grand Prix is different, from the shape of the track to the number of laps. A typical race can last between 80 to 100 minutes, depending on stoppages for any wrecks or other incidents.
The first 10 drivers to finish are awarded points on a sliding scale. Under the current system, the race winner gets 25 points, second place gets 18 points and third place gets 15 points. That goes all the way down to 1 point for the 10th place finisher. These points go toward the World Drivers' Championship.
Points toward the World Constructors' Championship are earned based on the finishing position of each team's two drivers each race.
This is all governed by the Fédération Internationale de l'Automobile (FIA) based in Paris.
The Accolades
Besides the trophies given out to the winners of each Grand Prix, there are three awards that teams compete for throughout the season: Drivers' Champion, Constructors' Champion and the Pole Trophy.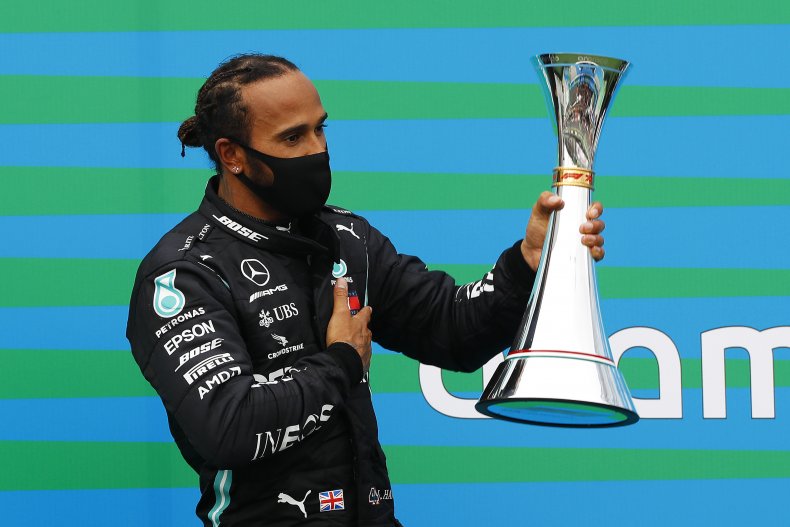 The driver who accumulates the most points at the end of the season is the Drivers' Champion. The team whose drivers collect the most points for the season is the Constructors' Champion.
The Pole Position Trophy is given out to the driver who took the most pole positions during the season.
The Teams
There are 10 constructors in a Formula 1 season, though they can withdraw and be replaced due to performance and funding concerns.
In the 2021 Season, the 10 teams are: Alfa Romeo, AlphaTauri, Alpine Renault, Aston Martin, Ferrari, Haas, McLaren, Mercedes, Red Bull and Williams.
The Cars
Each constructor has to build their own cars. Constructors can choose to purchase their engines from someone else, and many do.
Red Bull and AlphaTauri use an engine built by Honda. McLaren, Aston Martin and Williams use Mercedes engines. Ferrari provides engines to Alfa Romeo and Haas.
Pirelli is the sport's exclusive tire provider. For the 2021 season, they offer teams seven tire compounds (five slick, two rain) to utilize during races, each identified by its own color.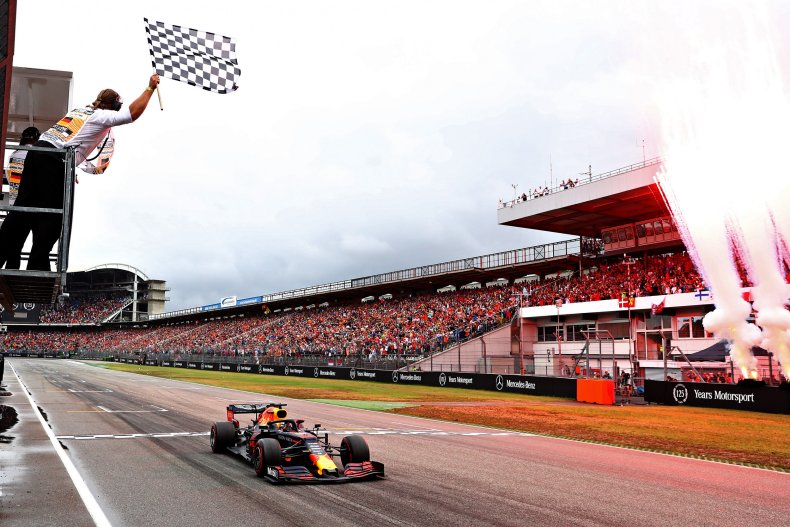 Recommended tires based on expected weather and track conditions are made available to teams in advance of each race.There is a fixed allocation for each driver of two hard sets, three medium sets, and eight soft sets at each race.
The Major Players
The most high-profile driver currently in Formula 1 is Lewis Hamilton. He's the reigning Drivers' Champion, having won six out of the last seven for Mercedes. Hamilton's wins roster includes seven Drivers' Championships, 100 race wins and 176 podium finishes. He's amassed over 4,000 points during his career.
Giving him a run for his money this season is Max Verstappen at Red Bull. First entering Formula 1 as a full-time driver at 17, the youngest to do so, he drove for Red Bull's secondary team, Toro Rosso, in 2014. In 2016 he was bumped up to Red Bull. Now 24, he's gunning for his first championship as the team's top driver.
Lando Norris is also generating a lot of buzz this season. The 21-year old McLaren driver has put together a string of impressive performances pushing him into the top five of the Drivers' Championship while his Instagram and Twitter feeds, and approach to the sport, have quickly made him a crowd favorite.
The History
Though motorsport has existed nearly as long as cars sold, Formula 1 in its most familiar form held its first season in 1950.
Ferrari has been the longest-running constructor in Formula 1 history, having started that year and taking part in over 1,000 races to date.
Since 2014, Formula 1 has been in what's called the "hybrid era." That year, officials announced that cars would no longer use 2.4-liter V8 engines, swapping those out for turbocharged 1.6-liter power units with an energy recovery system.
Mercedes has won seven straight Constructors' Championships, however Ferrari has won 16 times overall.
Lewis Hamilton is tied for most Drivers' Championships with Michael Schumacher, who was active in the 1990s and early 2000s.
Many heralded drivers have found their way into off-track car culture. Legendary F1 racer Ayrton Senna is the namesake for the McLaren Senna sports car. The 1976 F1 battle between Niki Lauda and James Hunt was dramatized in the 2013 film Rush. Famed racer Sir Jackie Stewart has been a brand ambassador for Ford Motor Company and Heineken.
The Season So Far
There are six grand prix left in the 2021 Formula 1 season. The United States Grand Prix is the 17th round of the current season.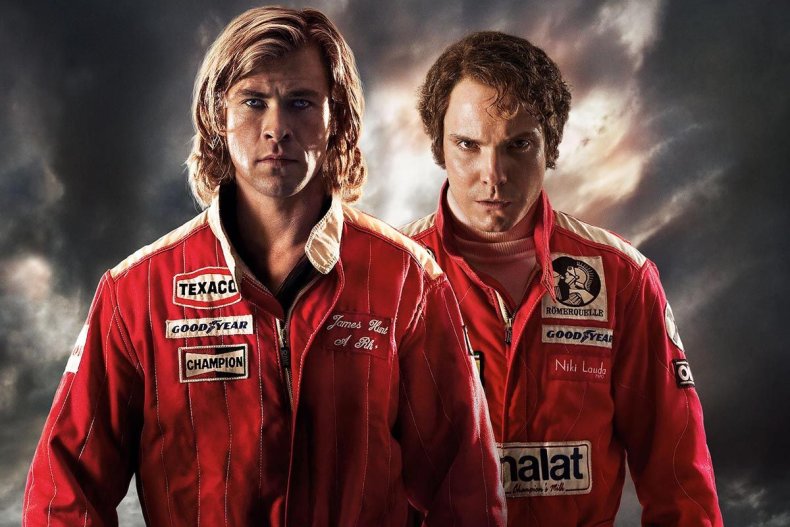 Currently, Verstappen and Hamilton are neck and neck for the Drivers' Championship. Going into Austin, Verstappen has 262.5 points compared to Hamilton's 256.5 points. Winning in 2021 would be Verstappen's first championship while Hamilton is gunning for a record-breaking eighth.
There's a wider gap in the constructor standings, but it's still a heated battle as Mercedes sits on top with Red Bull in its sights.
The Future
There will be one new F1 race in Miami early in the 2022 season and the race in Austin.
There's also a slate of rule changes that could affect races in major ways in the coming years. For starters, a new 2021 rule set a cost cap of $145 million dollars for this year, $140 million for the next year and $135 million for 2024. This is meant to level the playing field between richer teams and not-so-rich teams as they develop their cars.
The Fans
An important part of any spectator's experience in any sport is choosing sides. This can be based on where you're from, where the constructor is from and where drivers are from. Sometimes it's just based on what a fan likes - a driver's helmet design, the way they conduct themselves off the track, the sharing of a last name.
No matter who they choose, fans are traditionally extremely passionate about their driver and team, akin to college football team allegiances in the U.S.
Where to Watch
The entire race weekend will be available to watch on ESPN's networks and ABC. Here's the breakdown (all times Eastern):
Practice 1 - Friday, Oct. 22 - 12:25 pm on ESPN2
Practice 2 - Friday, Oct. 22 - 3:55 pm on ESPN2
Practice 3 - Saturday, Oct. 23 - 1:55 pm on ESPN2
Qualifying - Saturday, Oct. 23 - 4:55 pm on ESPNEWS
U.S. Grand Prix - Sunday, Oct. 24 - 1:30 pm on ABC
Post-race - Sunday, Oct. 24 - 5:00 pm on ESPN3
In case you miss it or just want to watch it again, it will rerun at 8:30 pm on ESPN and at 12:00 AM on Oct. 25 on ESPNEWS.