Big TikTok Stars Like Evan Berger and Katie Feeney Are Making Reels Now
Last week, Instagram released its short-form video feature Reels, and it's already drawing content from some of the biggest names from its largest competitor TikTok.
With threats that TikTok may get banned by the U.S. government, Instagram's new feature is all the more attractive both to stars that have built a following on TikTok and people who are looking to enjoy the content, even if the app goes away.
In July, The Wall Street Journal reported that sources had said that Instagram's parent company Facebook had approached TikTok creators about posting content exclusively (or at least a first look) to Reels.
While there's nothing definite about which stars accepted offers from Facebook to post Reels, these are 10 creators who had popular content on TikTok that are now posting Reels. Many of these creators are also still posting content on TikTok too. Some people are even posting the same content across both apps.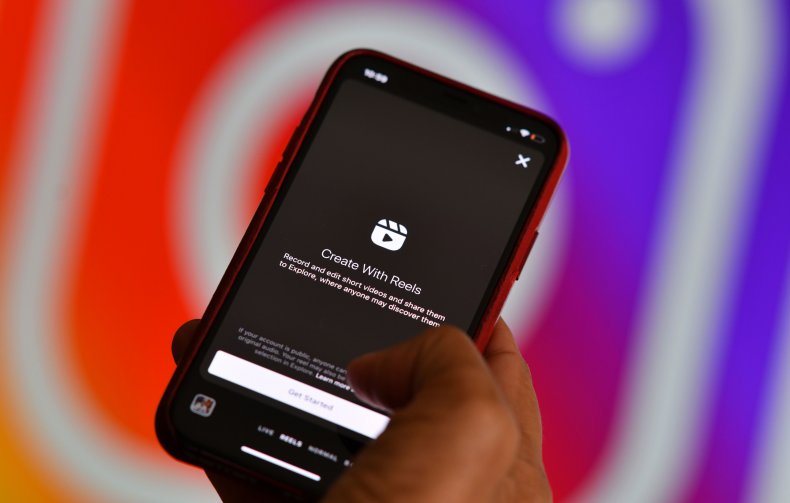 Evan Berger
Impressionist Evan Berger is perhaps best known for his TikTok videos where he performs impressions of President Donald Trump and former President Barack Obama having conversations about banal subjects together. He's made a few Reels in similar formats and has made one where he impersonates a number of famous villians. In a TikTok posted on Friday, he said he would take custom voicemail requests for people who followed and DMed him on Instagram.
Mothica
Singer Mothica who used TikTok to share her music, as well as fun videos with memes and informative information about sobriety has also shared some new content to Instagram, using Reels.
Katie Feeney
Feeney amassed over 4 million followers on TikTok by posting a variety of videos, including dances, life hack videos and vlogs. So far the content she's posted to Instagram is in a similar vain, showing various snapshots of Feeney's life.
Dalton Smiley
Dalton Smiley shares skits that are certainly relatable to any millennial. Smiley mocks speed dating, shopping, and filing his own taxes. In the captions for his most recent videos on TikTok, Dalton has directed people to his Instagram account to see his latest content.
Taylor Cassidy
Like Feeney, Cassidy posts a variety of material on her TikTok including memes, discussions about race, and more. Cassidy has been posting inspirational and positive memes on her Reels as well as various outfits that she's been wearing.
Jack Innanen
Canadian comedian Jack Innanen has shared a number of sketch videos, where he normally plays two characters having a conversation. In a recent skit shared on Reels, a doctor makes fun of a patient (both played by Innanen) for not doing drugs or drinking.
Martine Beerman
Martine Beerman has showed off a lot of DIY techniques, as well as memes, comedic videos, and adventure vlogs on TikTok. Some of her Reels should feel familiar to anyone who's spent a bunch of time on TikTok, and her optical illusion videos are extremely fun.
Paul Vandervort
Vandervort has shared a number of interesting vlogs about fitness and diet on TikTok as well as snapshots of his incredibly interesting lifestyle. He's continued to do the same with Reels, including this one where he goes full Titanic on the bow of a boat.
Gabby Murray
Murray accrued over 6 million followers on TikTok with DIY tutorials, creative videos with well-edited dances, and of course, some memes. While she hasn't made many tutorials with Reels, Murray has crafted a few fun and interesting videos, where she uses clever editing to enhance dances.
Everett Williams
Lifestyle vlogger Everett Williams has begun showing the contents of his closet with Reels. So far, he's showed off his sunglasses collection, various outfits, and some of the ways that he makes props when he's having a photoshoot.