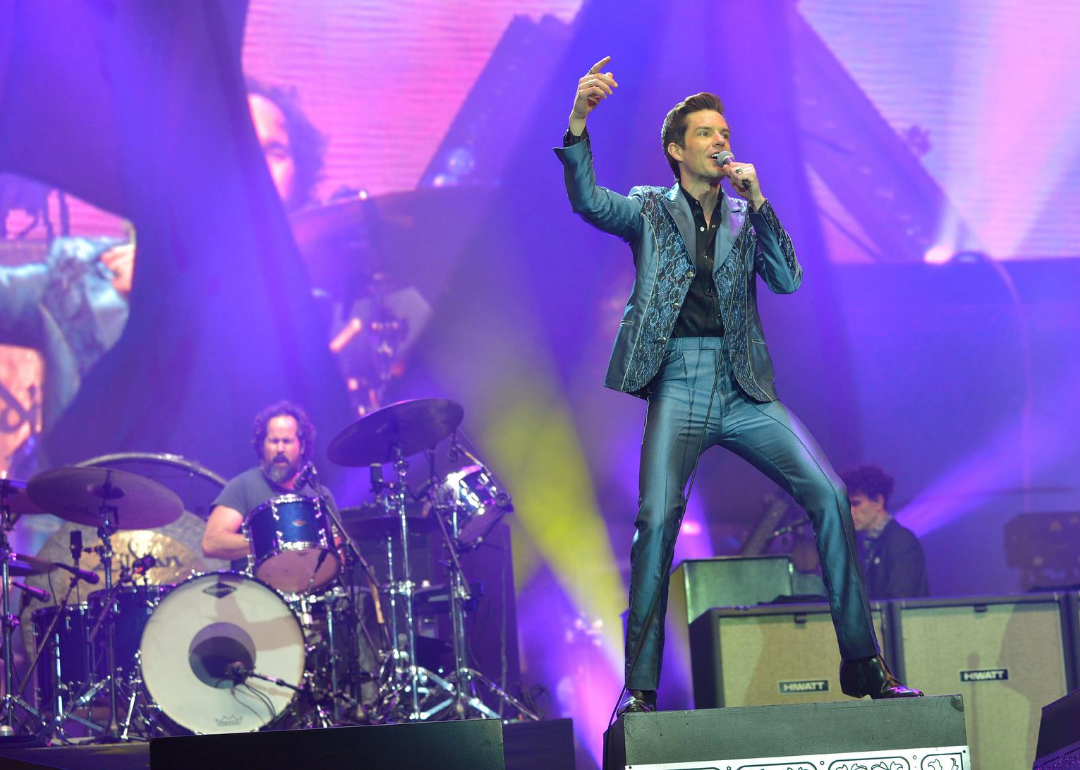 The ongoing pandemic has affected everyone and everything, and the music industry is no exception. Production delays and tour cancellations are but two among a number of ways that artists are being forced to adapt. But adapt they do—some of them anyway—with a bevy of livestreams, DIY music videos, and upcoming album releases to show for it.
The good news is that 2020 had a number of pleasant surprises in the music department —and some still in store. That includes new releases from big-name acts such as Katy Perry, Lana Del Rey, and The Killers, as well as unexpected reunions from bands like Secret Machines and Doves. There are also solo projects from Jonsí (of Sigur Rós) and Matt Berninger (of The National) to look forward to as well as full-length debuts from Celeste, Nana Adjoa, and others to enjoy.
Stacker dug into upcoming releases on the Billboard and Metacritic release calendars and compiled a diverse list of 100 albums. Titles are organized by release date and, within that, the artist's name.
Despite the proliferation of seasoned talent and fresh voices, listeners seeking pure escapism might come up a little shorthanded. These are troublesome and uncertain times and much of the forthcoming music reflects upon society's current struggles. Yet through the haze of alienation and despair comes the prevailing spirit of hope, empowerment, and fortitude. In turn, a sense of solidarity emerges and thereby unifies the artist with their audience. And so the communal experience lives on.
Of course, those who are seeking pure escapism will still find plenty to relish. That's the beauty of modern music in its wide-reaching and all-encompassing glory. Speaking of wide-reaching, it seems that a number of today's artists are embracing peripheral subgenres and instruments like never before, putting an eclectic mix of styles all in one place.
Keep reading to check out 100 albums released in 2020.
You may also like: 100 best documentaries of all time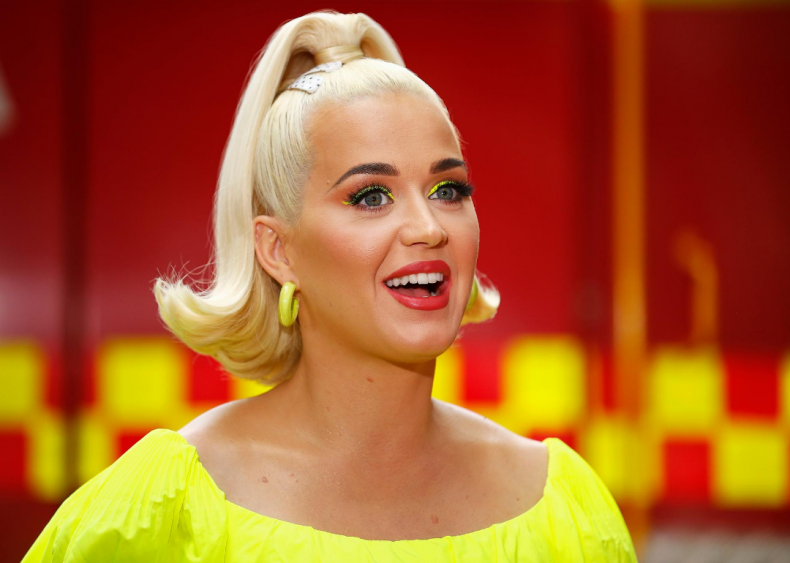 'Smile' by Katy Perry
- Release date: Aug. 14
Pop legend Katy Perry hasn't released a new album since 2017's "Witness." Though "Smile" was initially slated for an Aug. 14 release, it was pushed back to the 28th. She made up for the delay and appeared live on Instagram regularly leading up to the album's release.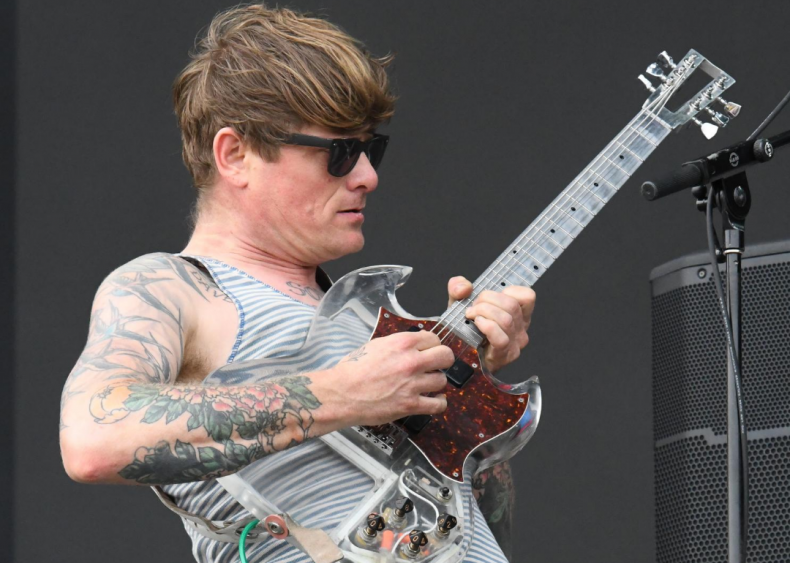 'Bent Arcana' by Bent Arcana
- Release date: Aug. 21
The Oh Sees co-founder John Dwyer formed this improvisational supergroup, which includes TV on the Radio's Kyp Malone, among others. The band's "first interstellar transmission" represents "five days of electrified and improvised sessions."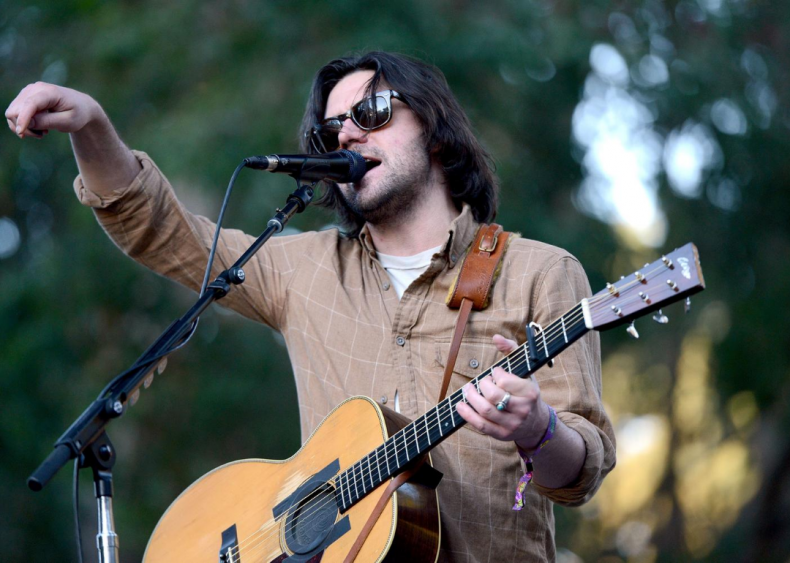 'Down In The Weeds Where The World Once Was' by Bright Eyes
- Release date: Aug. 21
After a nine-year hiatus, Bright Eyes signed to a new label and announced a series of tour dates earlier this year. The tour has since been postponed, but that hasn't stopped the trio from releasing new music. Their new album features guest appearances from bassist Flea and drummer Jon Theodore of The Mars Volta and Queens of the Stone Age.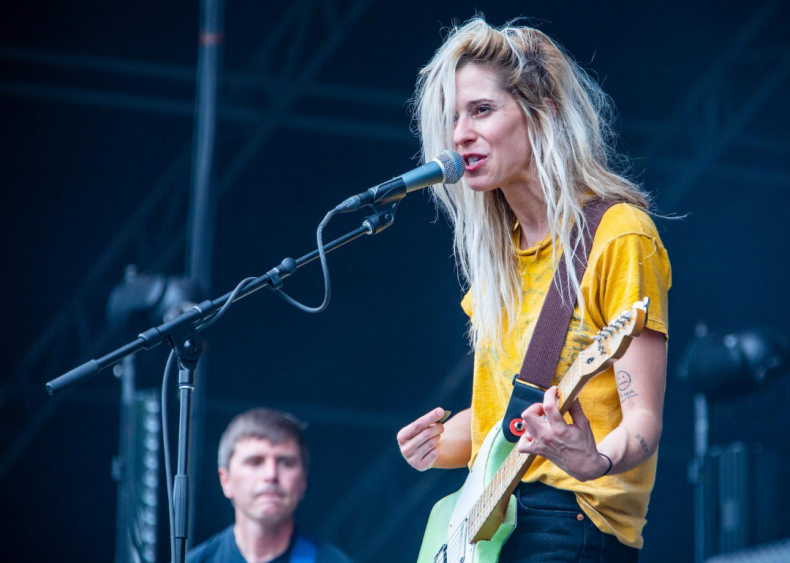 'Sugaregg' by Bully
- Release date: Aug. 21
Hailing from Nashville, Bully is the brainchild of frontwoman Alicia Bognanno. Their new album finds Bognanno adopting a more-upbeat approach toward her personal struggles. That extends to the lead single "Where to Start," which was inspired by the 1997 novelty anthem "Tubthumping."
'Freeze, Melt' by Cut Copy
- Release date: Aug. 21
Aussie synth pop outfit Cut Copy's "Freeze, Melt" is their first full-length album in three years. One of the tracks is "Cold Water," and it incorporates understated textures in lieu of dance floor beats. According to frontman Dan Whitford, the song's atmospheric vibe helped guide the group in a "new musical direction."
You may also like: Exploring minority representation in the biggest box office winners ever
'Late Checkout' by Dent May
- Release date: Aug. 21
LA's Dent May embraces the full potential of power-pop on his newest album, which features orchestral arrangements and backing vocals. Hovering just beneath the saccharine veneer is a classic tradition of American songwriting. This is the first album that May recorded outside his home studio.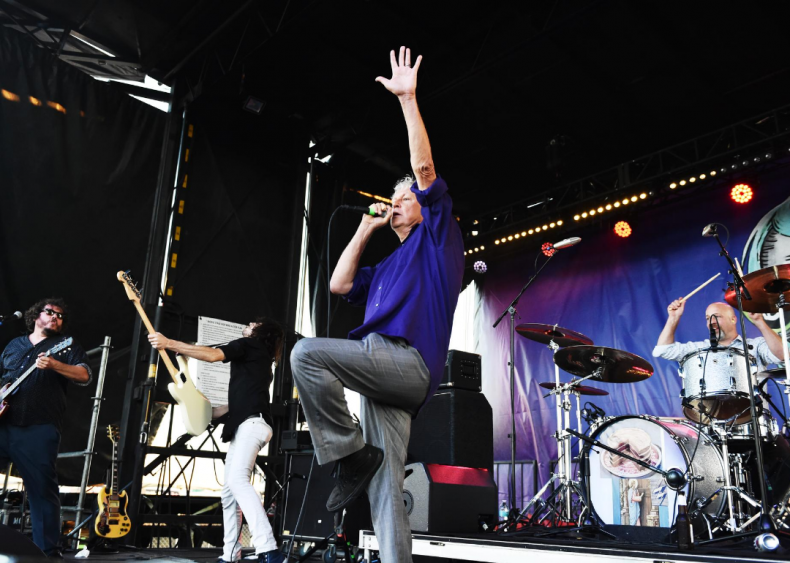 'Mirrored Aztec' by Guided by Voices
- Release date: Aug. 21
Indie rock pioneers Guided by Voices formed back in 1984, and have rebooted twice in the time since. Frontman Robert Pollard remains their prolific anchor, and this is just one of his many ongoing projects. The band recently promoted its new album with a one-night livestream concert event, jokingly dubbed "World Tour 2020."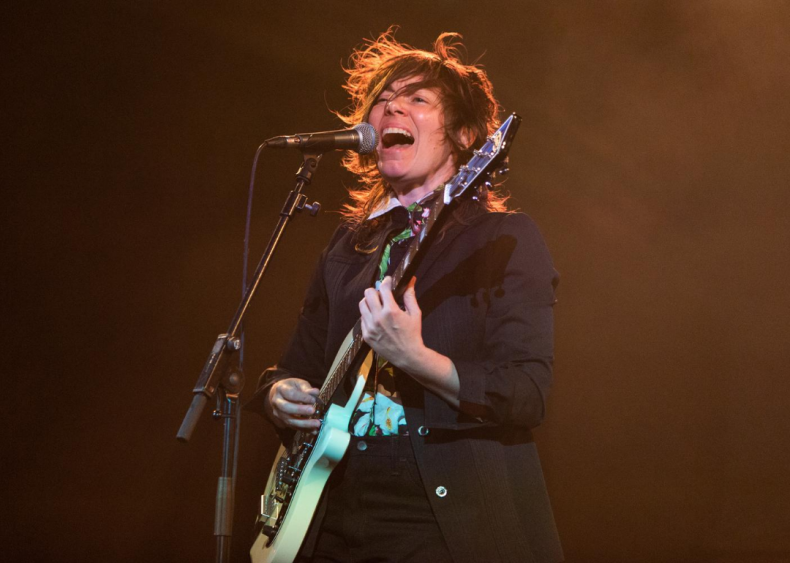 'Eno Axis' by H.C. McEntire
- Release date: Aug. 21
H.C. McEntire spent two years touring with Angel Olsen before returning to an old farmhouse on North Carolina's Eno River. Absorbing the beauty and stillness of her surroundings, she conjured up her latest batch of songs. The new album blends various musical styles, including gospel and country rock.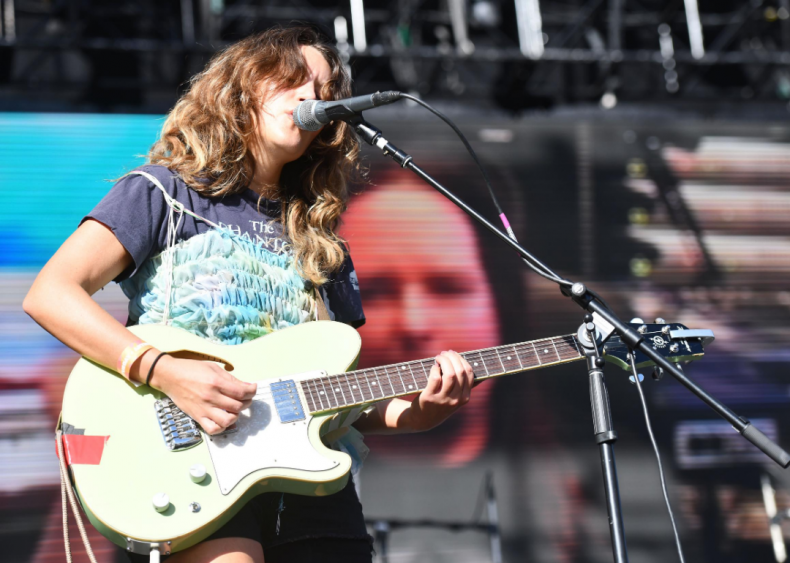 'Motherhood' by No Joy
- Release date: Aug. 21
Formerly a duo, Montreal-based No Joy is now a solo project for front person Jasamine White-Gluz. While faithful to the shoegaze subgenre, the new work also draws upon everything from trip hop to nu-metal. The music video for lead single "Birthmark" was shot entirely in quarantine.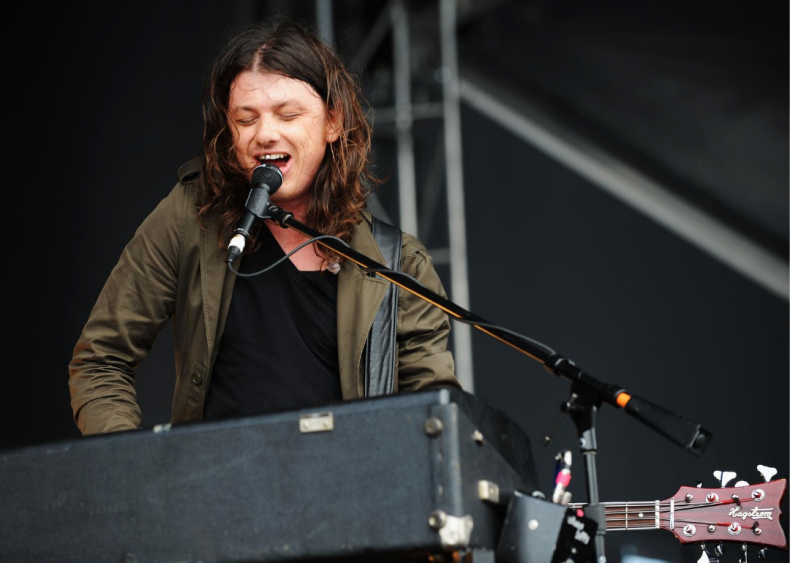 'Awake In The Brain Chamber' by Secret Machines
- Release date: Aug. 21
Secret Machines was all but defunct until frontman Brandon Curtis and drummer Josh Garza spontaneously reunited during a concert. The creative sparks began to fly all over again, culminating with the group's first album in over a decade. Some of the songs reflect upon the untimely death of Brandon's brother, former bandmate Benjamin Curtis.
You may also like: 50 richest celebrities in the world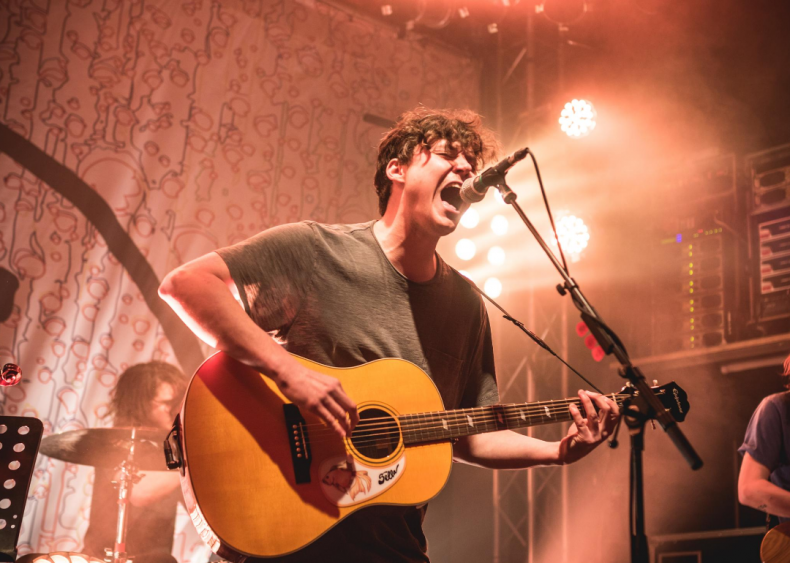 'In Sickness & In Flames' by The Front Bottoms
- Release date: Aug. 21
Mixing genres such as folk rock and punk, New Jersey's The Front Bottoms' "In Sickness & In Flames" is the band's seventh album. Three singles and their adjoining videos have hit the internet prior to the album's release, "Montgomery Forever." According to a press release, the new music will deliver "positive and creative energy."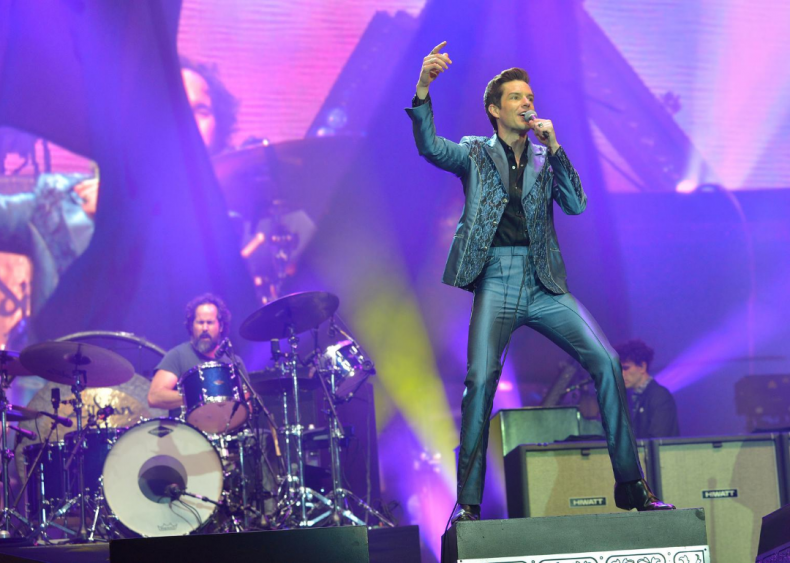 'Imploding The Mirage' by The Killers
- Release date: Aug. 21
Led by frontman Brandon Flowers, Las Vegas-based The Killers have released just five albums in the last 17 years. "Imploding the Mirage" is their sixth, and features a host of big-name guest players.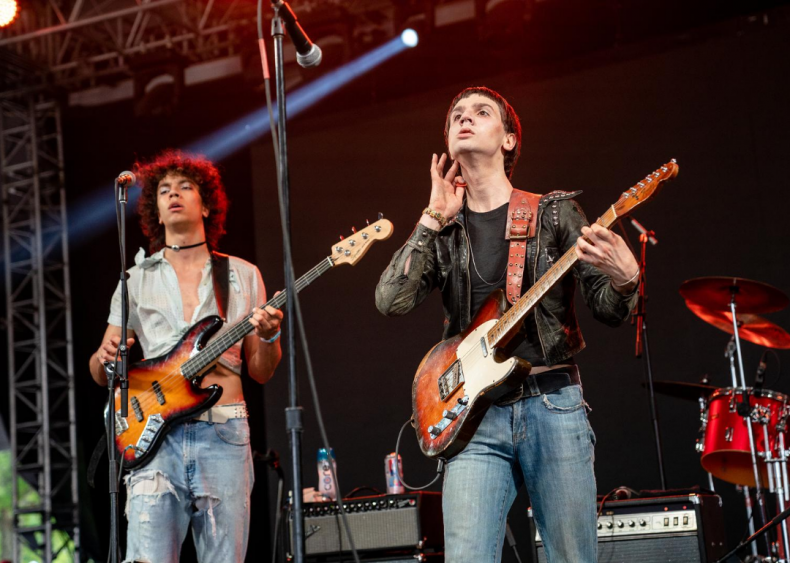 'Songs For The General Public' by The Lemon Twigs
- Release date: Aug. 21
What was originally supposed to be a May 1 release was pushed back to August due to COVID-19. The Lemon Twigs assured fans that "good things come to those who wait, and even better things come to those who wait longer." They have said they're already working on new material.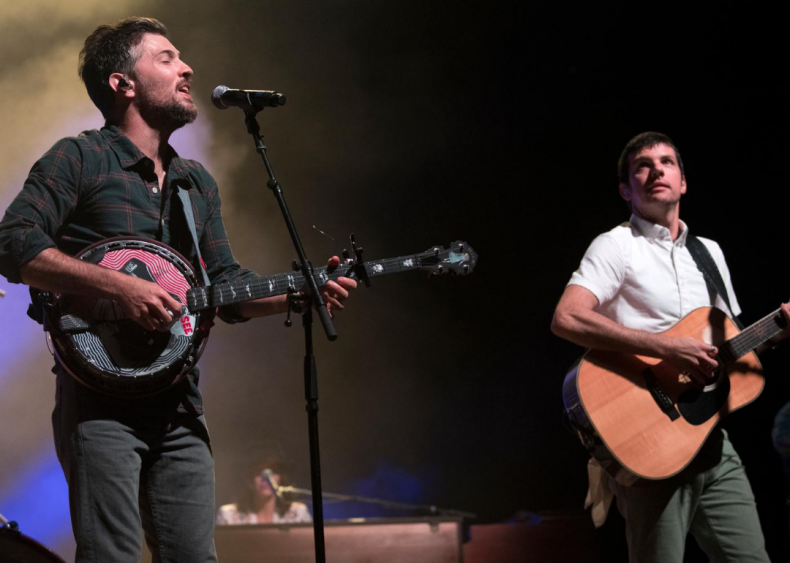 'The Third Gleam' by The Avett Brothers
- Release date: Aug. 28
Marking a return to their roots, The Avett Brothers perform as a trio on their third album. In the spirit of traditional folk music, the new material touches down on a range of American struggles. However, member Seth Avett claims that it's "by no means a record defined by any specific social or cultural goal."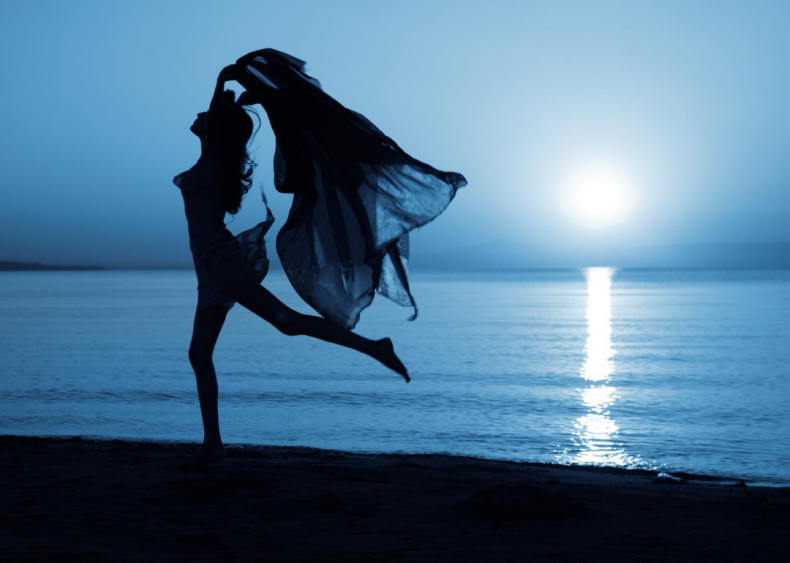 'The Waltz of the Moonshine Blind' by The Beautiful Fear
- Release date: Aug. 28
Performing as The Beautiful Fear, British artist Matthew Bannister unleashed a sprawling double album in August. It juxtaposes lavish ethereal soundscapes with a range of highly-personal topics, including past traumas. The eight-minute lead single "The Arndale Whale" encapsulates a number of the album's overarching themes.
You may also like: Gender disparity among film critics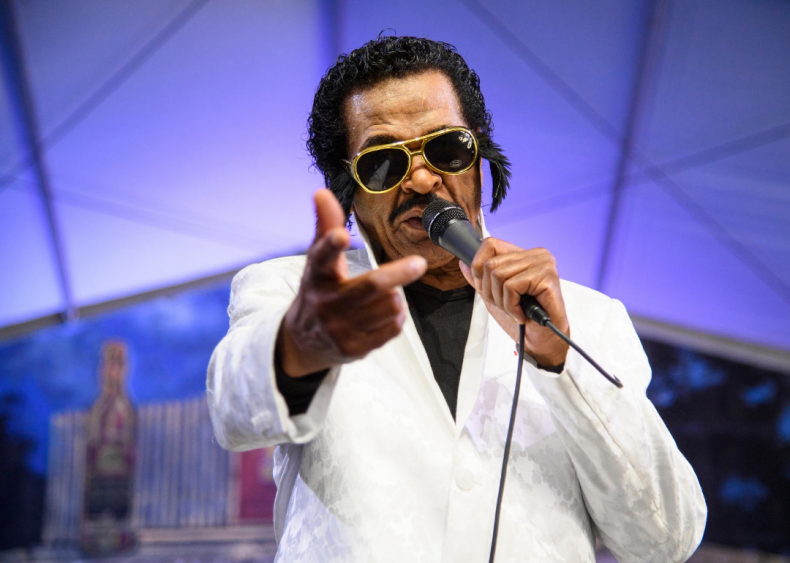 'Rawer Than Raw' by Bobby Rush
- Release date: Aug. 28
86-year-old blues legend Bobby Rush gets "Rawer Than Raw" on his newalbum of the same name. It comes on the heels of last year's Grammy-nominated "Sitting on Top of the Blues" and Rush's cameo in the film "Dolemite Is My Name." The album features a mix of classic covers and original songs.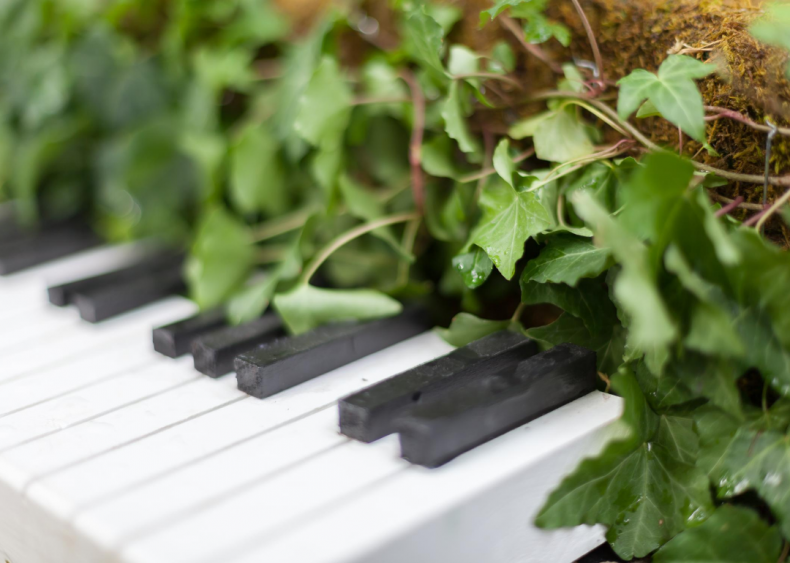 'Greenhouse' by Caitlin Pasko
- Release date: Aug. 28
Caitlin Pasko's first full-length album explores the common ground between personal experience and the natural world. Composed during and after an emotionally-abusive relationship, it takes inspiration from the adaptive abilities of plant life and ecosystems. At its soft-spoken core is a story of survival and transformation.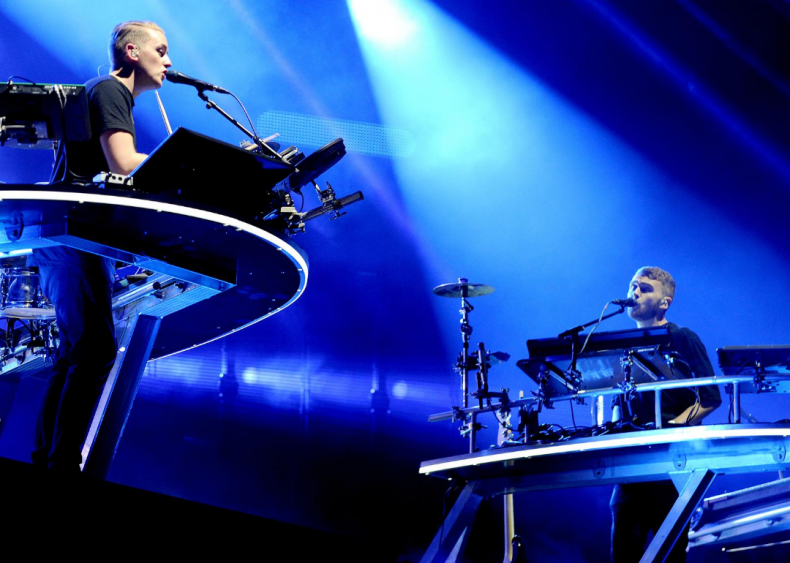 'ENERGY' by Disclosure
- Release date: Aug. 28
Brothers Guy and Howard Lawrence perform under the banner of Disclosure and dispense with a unique brand of UK house music. Their new album employs a slate of guest appearances from artists such as Kelis, Kehlani, Common, and others.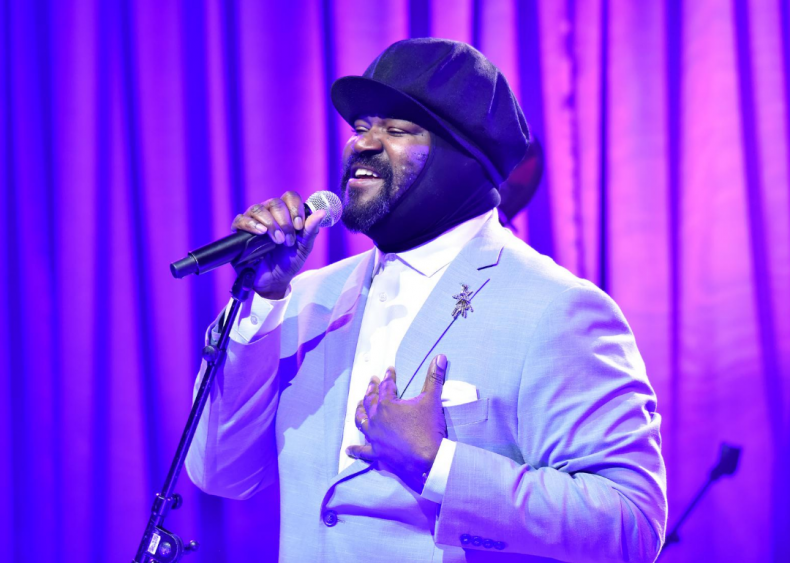 'All Rise' by Gregory Porter
- Release date: Aug. 28
Jazz and soul phenom Gregory Porter dials up his songwriting talent for this latest effort. According to one early review, the album is "every bit as impressive as his growing collection of signature songs." Porter is larger than life at this very moment, with two Grammys under his belt and multiple broadcasting gigs.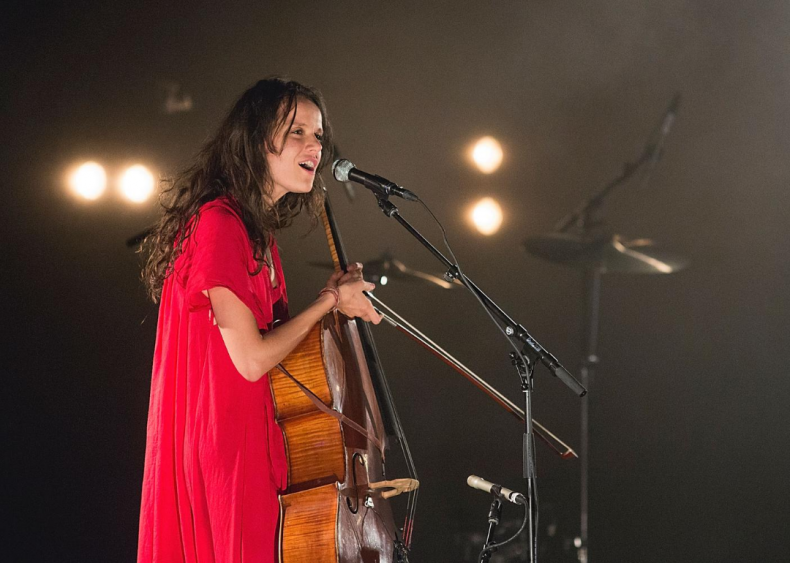 'Epicycle II' by Gyda Valtysdottir
- Release date: Aug. 28
On the heels of 2017's "Epicycle" comes this long-awaited sequel from Icelandic multi-instrumentalist Gyda Valtysdottir. Produced by the musician herself, it features compositions from and collaborations with some of Iceland's most interesting composers. Whereas the first "Epicycle" focused on the history of music, this one emphasizes contemporary soundscapes.
You may also like: Best Family Guy episodes
'Force To Reckon' by Half Gringa
- Release date: Aug. 28
The creation of artist Izzy Olive, Half Gringa cultivates a crossroads between Latinx rock and midwestern folk. Their 2017 debut "Gruñona" struck a chord with both critics and audiences, and this new release will likely do the same.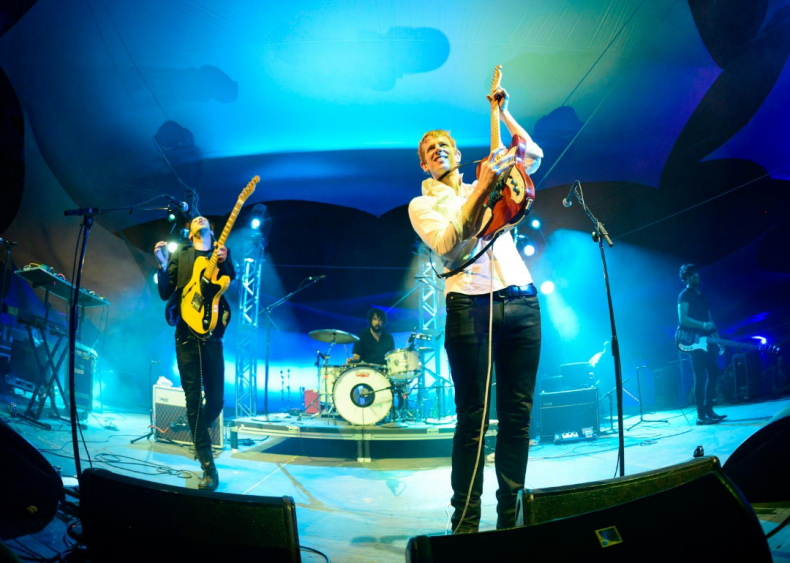 'What Could Be Better' by The Happy Fits
- Release date: Aug. 28
The Happy Fits frontman Calvin Langman dropped out of school in 2017 to focus on music and write this latest collection of songs. Lead single "Go Dumb" highlights the freedom of creatvitiy over the rigid expectations of a formal education. It's joined by a clever self-produced video.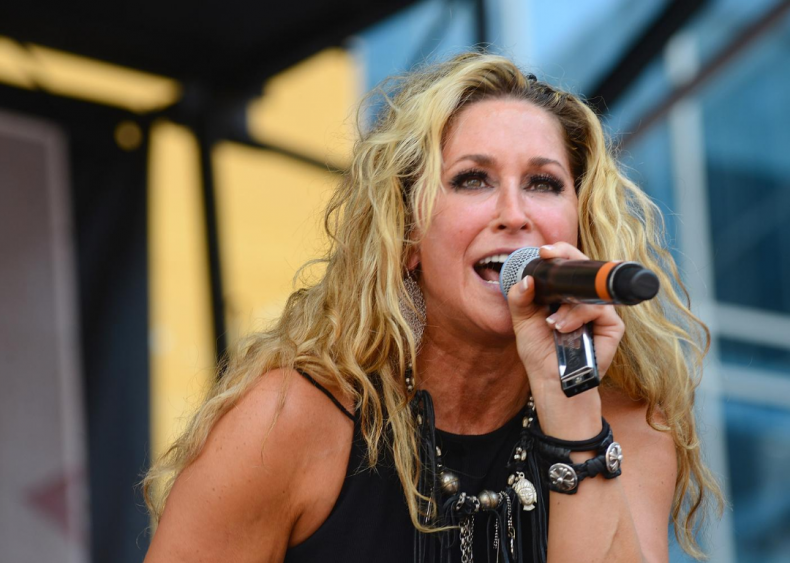 'The Barfly Sessions' by Heidi Newfield
- Release date: Aug. 28
Country artist Heidi Newfield is unbound on her second full-length solo effort, which spans multiple styles and genres. The former Trick Pony front woman wrangled a bevy of talented collaborators when bringing the project to life. She also co-produced the album and has writing credits on 12 out of its 14 songs.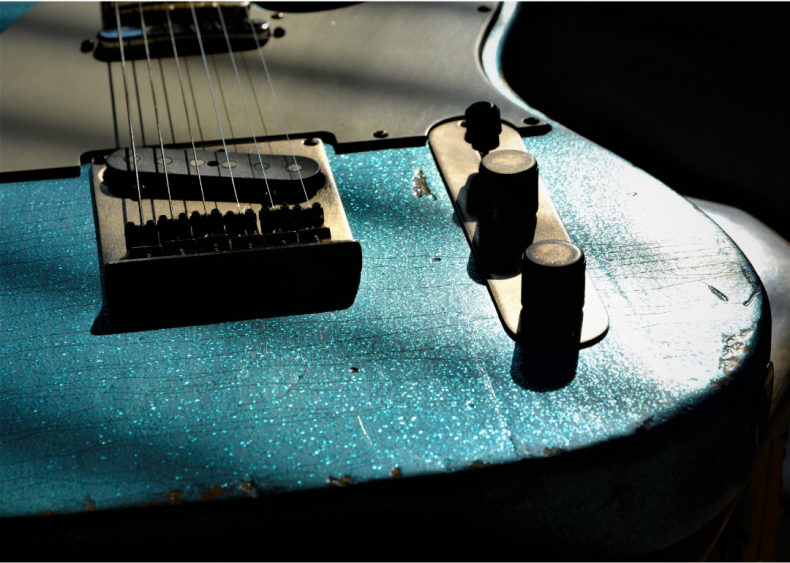 'Sunwards' by Lasse Passage
- Release date: Aug. 28
Norway's Lasse Passage conceived his upcoming album while traveling alone through Mexico, acoustic guitar in tow. What initially presents itself as a "handful of charming and catchy pop songs" reveals deeper intricacies upon further listening. A number of acclaimed Scandinavian jazz artists provide back-up.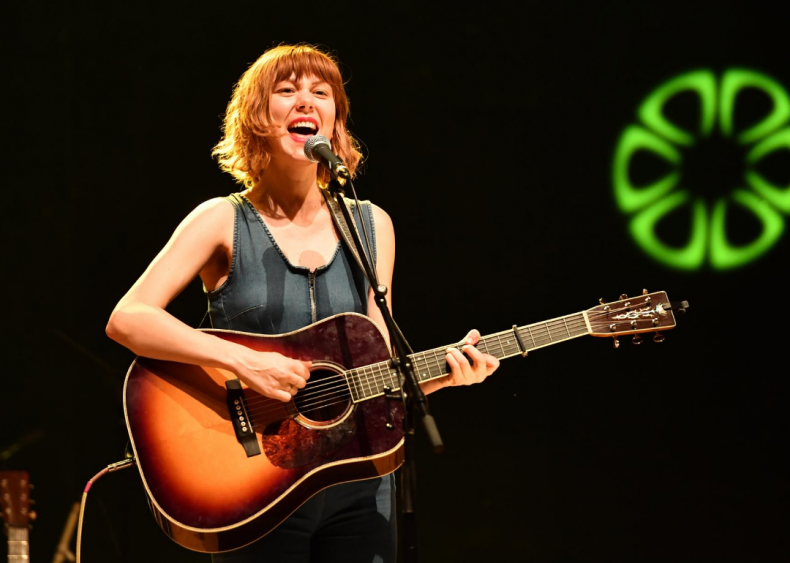 'but i'd rather be with you' by Molly Tuttle
- Release date: Aug. 28
Artist Molly Tuttle was the first woman to win the International Bluegrass Music Association's Guitar Player of the Year for two years in a row. She stunned listeners with last year's genre-defying solo debut "When You're Ready" and her subsequent live shows. Her new album includes covers of songs by The Rolling Stones, Grateful Dead, Rancid, The National, Harry Styles, and others.
You may also like: Most influential celebrities on social media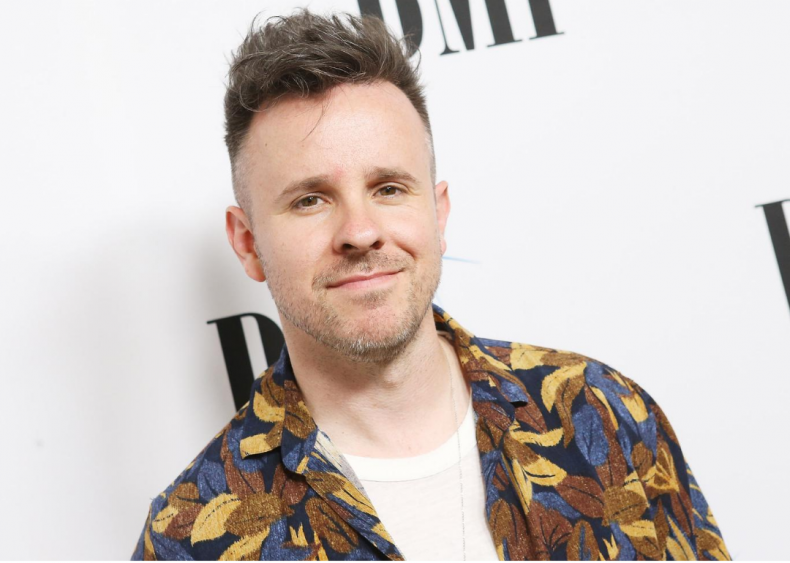 'The Room' by Ricky Reed
- Release date: Aug. 28
Confined by the pandemic, producer Ricky Reed collaborated with rapper Terrace Martin and artist St. Panther via livestream. That led to the creation of "Real Magic," now the lead single off of Reed's new debut. The album also features collaborations with Leon Bridges, Jim James, Lido Pimienta, Duendita, Kiana Ledé and John-Robert.
'The Baby' by Samia
- Release date: Aug. 28
Three years ago, New York pop singer Samia was self-publishing music on Spotify and turning heads (and ears) in the process. Now she's dropped her full-length album debut with help from music label Grand Jury. A series of popular singles have been paved the way for its official release.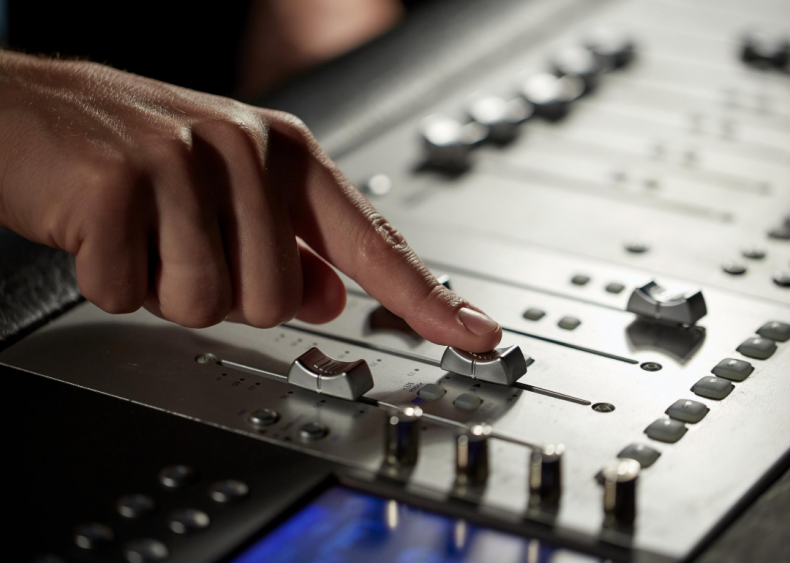 'How to Be Human' by Suburban Living
- Release date: Aug. 28
Led by the single "Main Street," Suburban Living's new album injects relatable themes with shimmering synth textures. Reinforcing its core motifs, the cover artwork features a UFO flying over a desert city.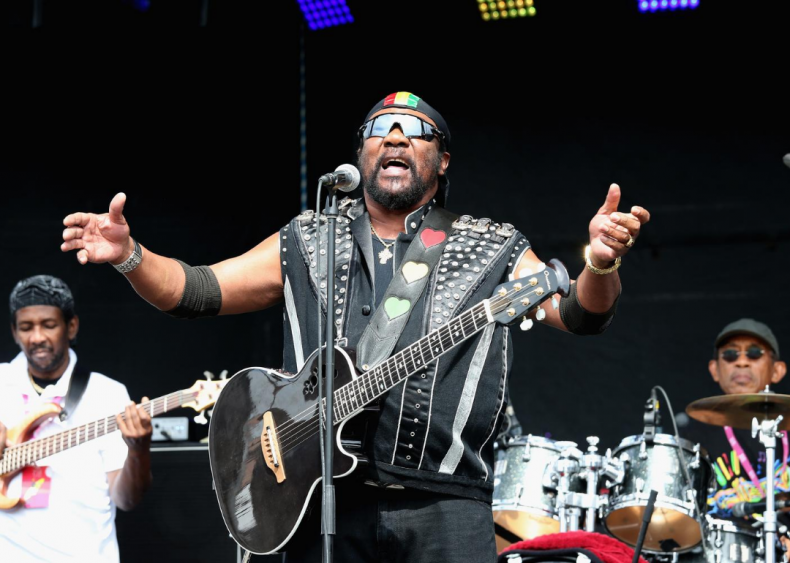 'Got to Be Tough' by Toots & the Maytals
- Release date: Aug. 28
With origins going back to the 1960s, Toots & the Maytals played a pivotal role in the development of reggae. The group has disbanded and reformed over the years, while exploring peripheral subgenres such as ska. At the age of 77, Frederick "Toots" Hibbert and his mighty Maytals are ready to deliver their first album of new material in a decade.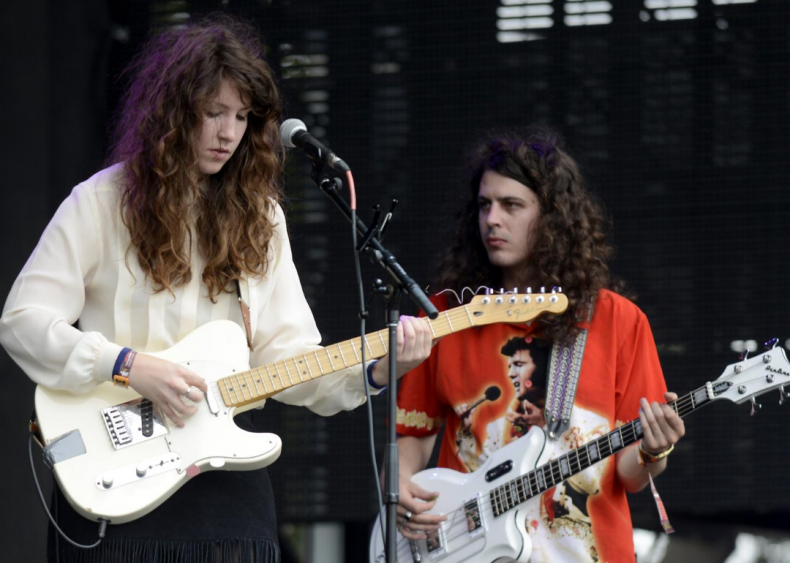 'Plum' by Widowspeak
- Release date: Aug. 28
Singer Molly Hamilton and guitarist Robert Earl Thomas make up the core of the band Widowspeak. Like the albums before it, their fifth release breathes new life into subgenres such as '60s psychedelia and '90s dream pop. Despite its nostalgic undertones, the title track tries to let go of the past.
You may also like: 50 binge-worthy podcasts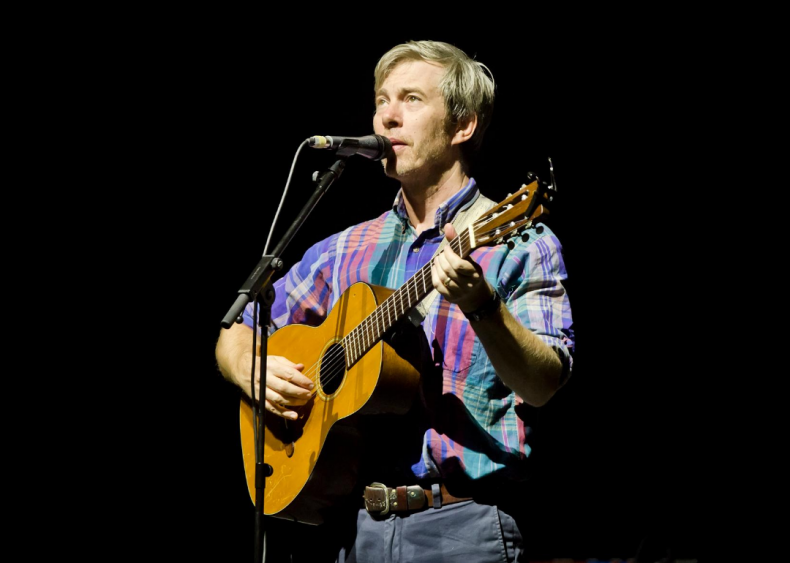 'Gold Record' by Bill Callahan
- Release date: Sept. 4
In the midst of a creative resurgence, songwriter Bill Callahan follows last year's "Shepherd in a Sheepskin Vest" with another new album. It includes a reworked song from Callahan's own back catalog, from when he used to perform as Smog.
'You Say You Love Me…But I Don't Believe You' by Car Astor
- Release date: Sept. 4
The full-length debut from indie pop artist Car Astor (formerly known as SEE) is an "extremely personal" and "mostly acoustic" affair. Lead single "everything stays unspoken" was the first song Car wrote for the album and it helped steer her in new musical directions. Expect a raw and emotional journey.
'Dandelion' by Carolina Story
- Release date: Sept. 4
Consisting of married duo Ben and Emily Roberts, Carolina Story released their sophomore effort in early September. It mashes various styles and genres while telling tales of loneliness and despair. The group sought inspiration from the dandelion, which Ben Roberts describes as a "humble, unassuming plant that's so tough it can grow through cracks in concrete."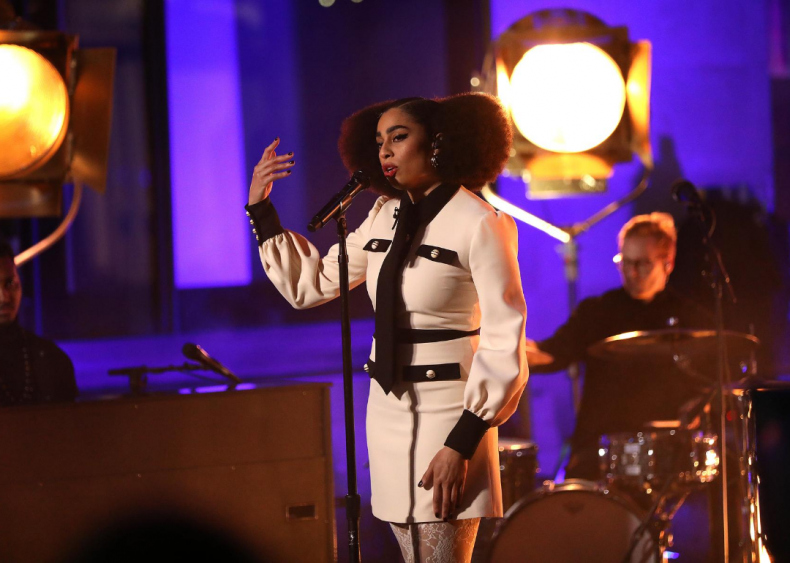 'Celeste' by Celeste
- Release date: Sept. 4
Expectations are high for soul singer Celeste, who was predicted to be one of the year's biggest breakthroughs. Her eponymous debut album comes on the heels of acclaimed EPs and some notable TV appearances. She recently collaborated with Billie Eilish's brother FINNEAS for the single "I Can See The Change."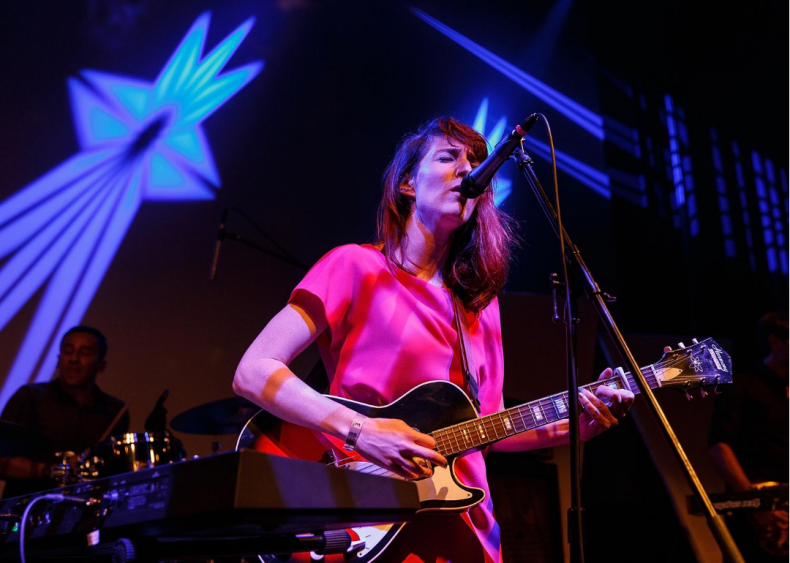 'All That Emotion' by Hannah Georgas
- Release date: Sept. 4
The new album from Canadian singer-songwriter Hannah Georgas is "about healing, self-reflection, and getting up again at the end of the day." It was produced by Aaron Dessner of The National, with whom she recently toured.
You may also like: How are women portrayed in top-grossing movies?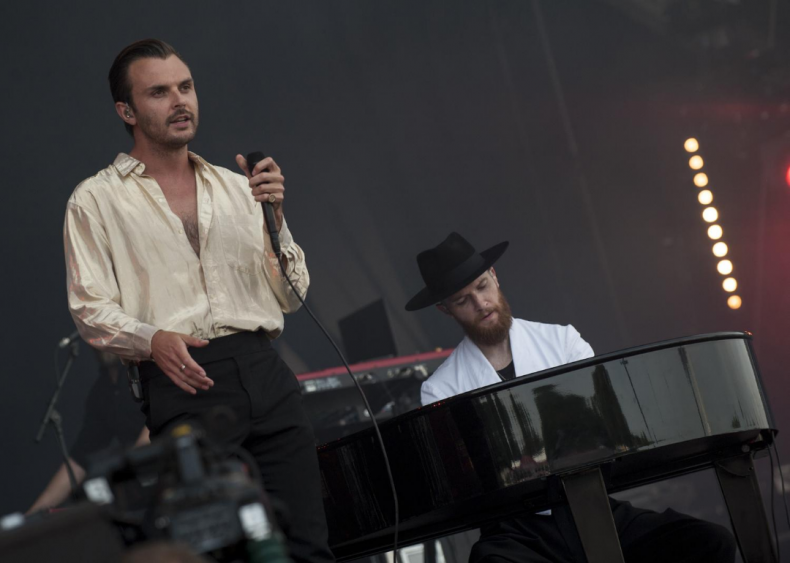 'Faith' by Hurts
- Release date: Sept. 4
British synth-pop duo Hurts dropped their last album back in 2017 before hitting the pause button. Citing factors like exhaustion and depression, singer Theo Hutchcraft wondered if the group would "make another album again." They have indeed made another album and it's promising to be one of their most quintessential.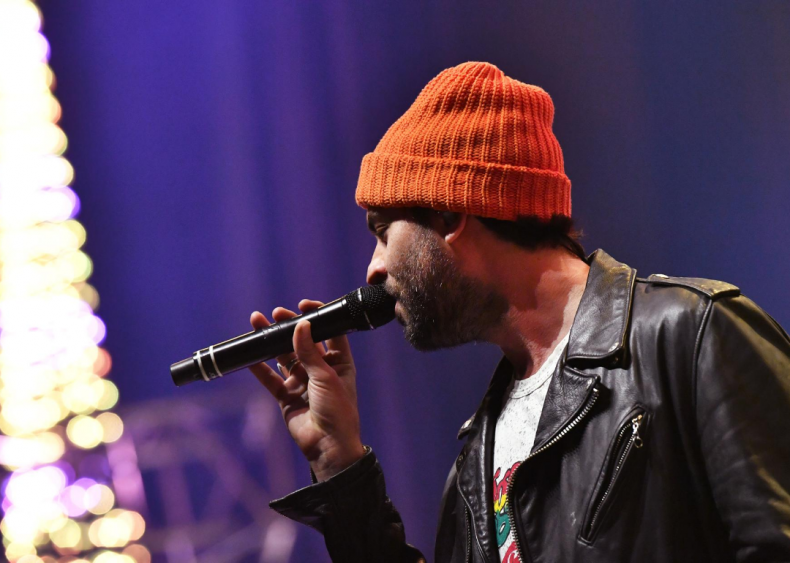 'Every Feeling On a Loop' by Josiah Johnson
- Release date: Sept. 4
Music fans might recognize Josiah Johnson as the co-founder of indie chart-toppers The Head and the Heart. His solo debut tackles previous addiction struggles and the forging of new beginnings. It also calls upon a full spectrum of talented guest musicians.
'The Night We Raise' by Korine
- Release date: Sept. 4
Infusing retro synth pop with a modern touch, Philly-based Korine released their sophomore effort through Other Voices Records. The duo recorded all of the material in four makeshift studios, spanning four apartments. According to lyricist Morgy Ramone, the album represents the "freedom in knowing who you are."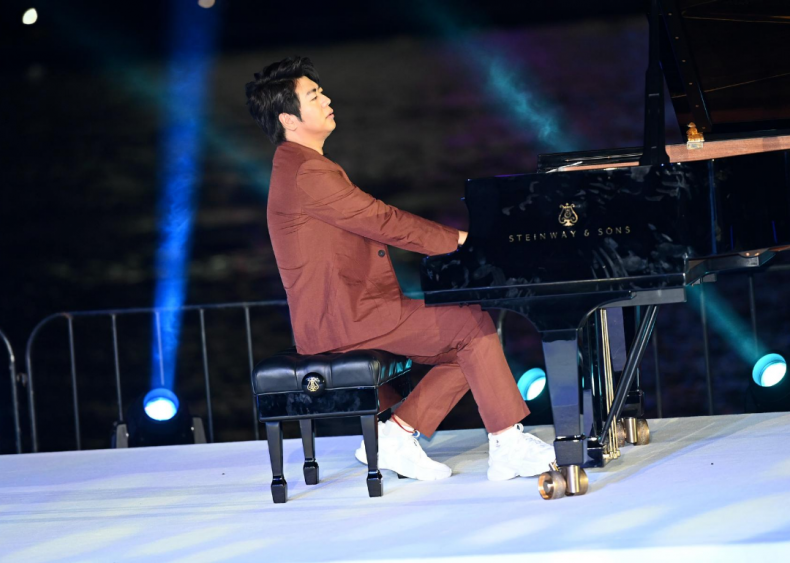 'The Goldberg Variations' by Lang Lang
- Release date: Sept. 4
Continuing a classical tradition, pianist Lang Lang interprets "The Goldberg Variations" on his new album. Bach's original composition is often likened to "a musical Everest" and Lang Lang recorded two unique versions in two separate locations. One of those locations was the St. Thomas Church in Leipzig, Germany, a former workplace of Bach himself.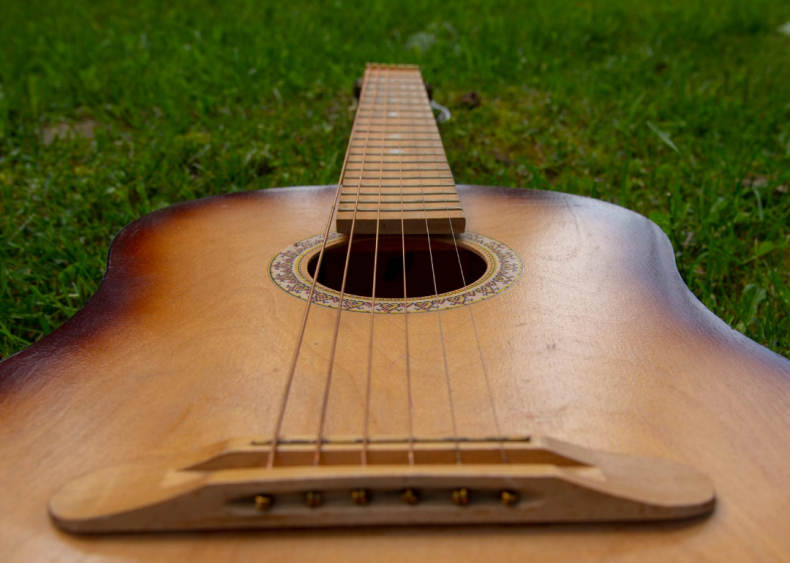 'Johnny' by Lawn
- Release date: Sept. 4
The new album from Lawn is the band's first with Hunter Keene on drums. He joins core members Mac Folger and Rui DeMagalhaes, who bring their diversified influences and passions to the table. It all results in a "massive step forward for the band" and one that straddles multiple subgenres with seamless precision.
You may also like: The richest country music stars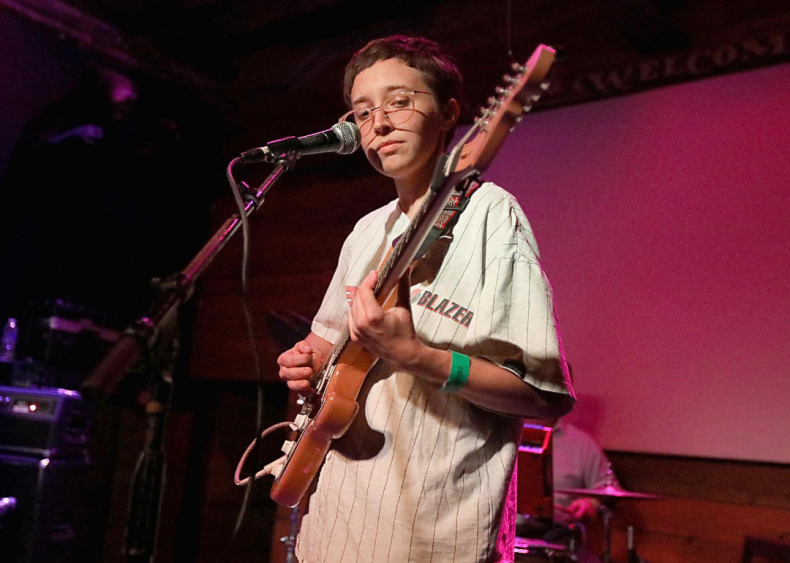 'Hannah' by Lomelda
- Release date: Sept. 4
Once dubbed a "band to watch" by Stereogum, Lomelda represents the indie rock project of musician Hannah Read. Whereas Read typically takes a freewheeling approach toward recording, she spent more time working and then reworking her latest material. Her brother Tommy Read co-produced, mixed, and mastered.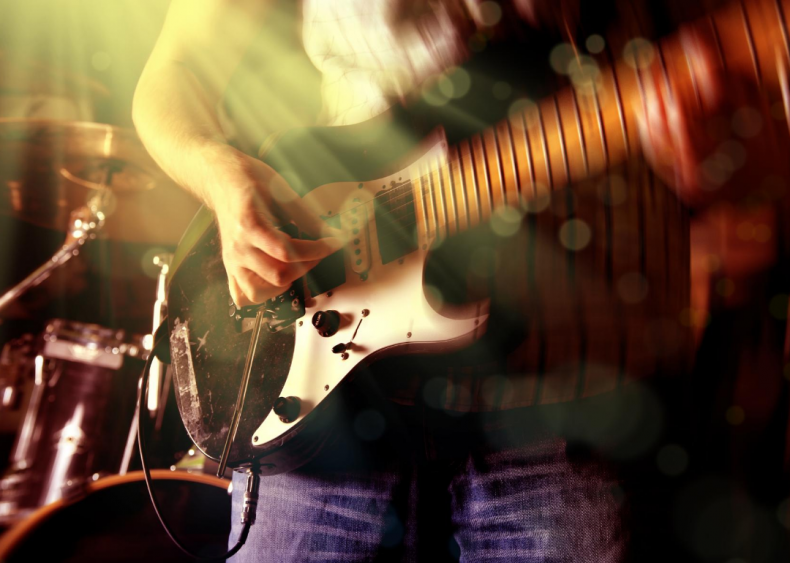 'As Lost Through Collision' by Sprain
- Release date: Sept. 4
Sprain, a Los Angeles-based quartet, cranked up the sound and energy levels for their full-length debut, which comes on the heels of a 2018 EP. Fusing elements of modern slowcore and classic noise-rock, the new music purposefully cultivates anxiety and volatility. It consists of just five tracks, so listeners should anticipate a few epic compositions.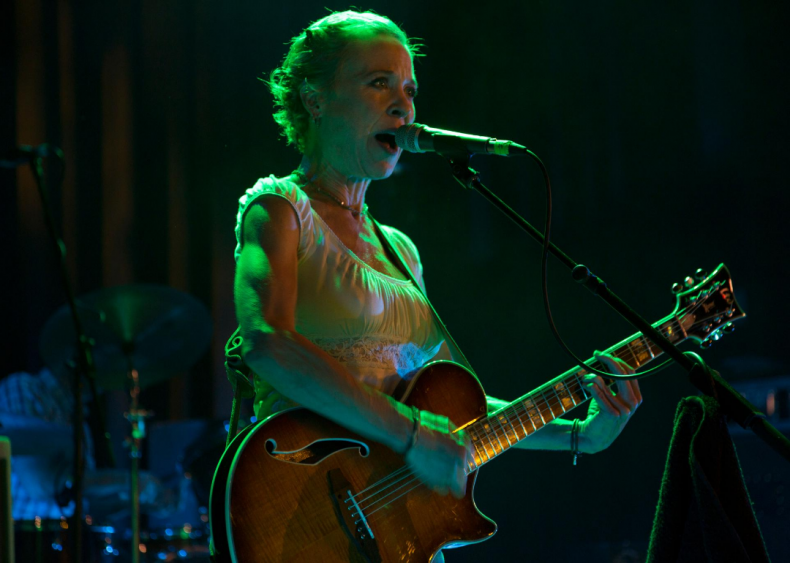 'Sun Racket' by Throwing Muses
- Release date: Sept. 4
Alt-rock trio Throwing Muses formed in 1981 and has kept the same core lineup since 1992. Their first album in seven years is a "10-song opus of suitably-wrought tales set against a wall of sound." It also represents a return to the band's signature aesthetic of beautiful noise.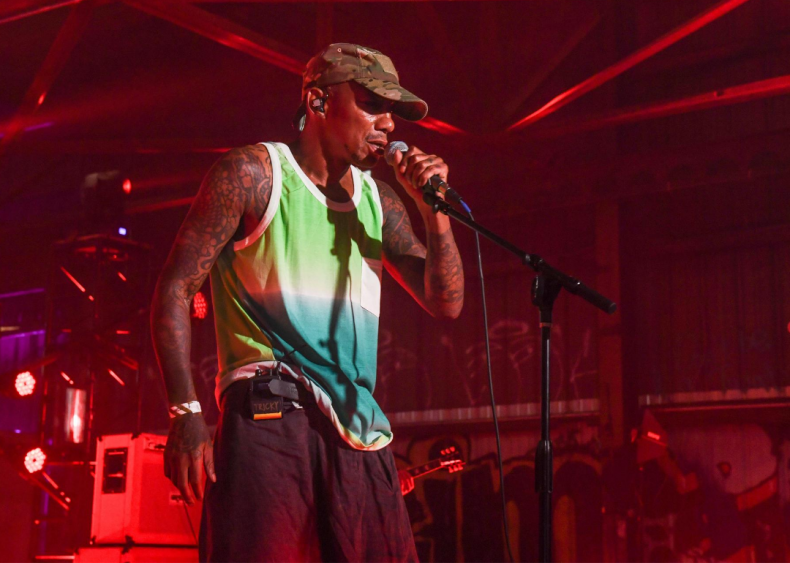 'Fall To Pieces' by Tricky
- Release date: Sept. 4
Adrian Nicholas Matthews Thaws aka Tricky has been a pioneer of the trip hop subgenre since the early 1990s. His latest effort finds the artist in "fight mode" as he continues to grapple with the tragic loss of his daughter, Mazy Topley-Bird. It arrives in the wake of an EP released earlier this year.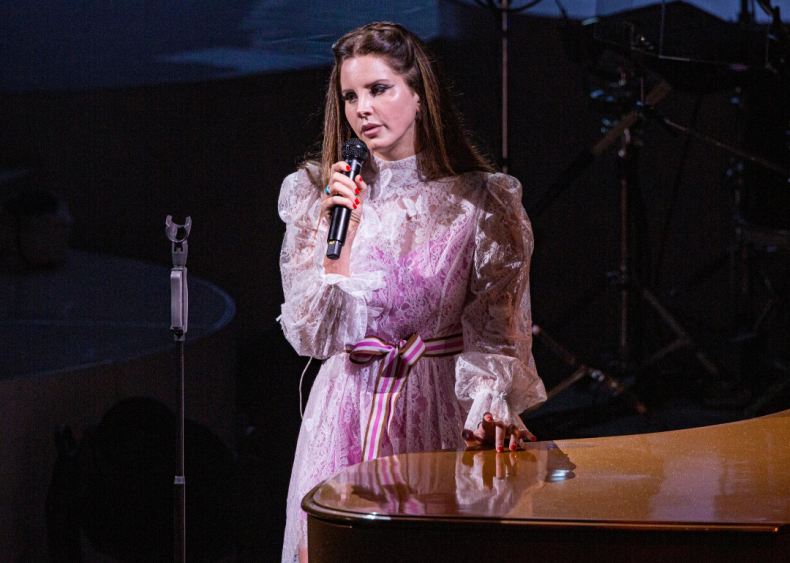 'Chemtrails over the Country Club' by Lana Del Rey
- Release date: Sept. 5
More than an album title, "Chemtrails over the Country Club" might very well encapsulate Lana Del Rey's unique perspective. In early September, the popular singer graced listeners with another striking fusion of apathy and glamour. She's also expected to release her second book of poems, "behind the iron gates – insights from an institution," in March of 2021.
You may also like: Lyrics to 50 famously misunderstood songs, explained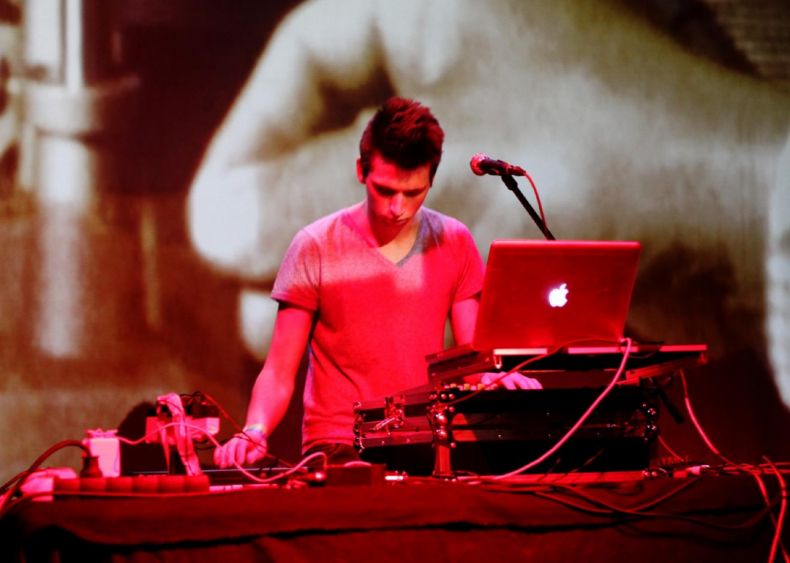 'Paradise Lost' by Brothertiger
- Release date: Sept. 11
Brothertiger is the working pseudonym for Brooklyn-based chillwave artist John Jagos. His first full-length album in five years aims to add depth and dynamism to his established sound. It follows two recently-released EPs and carries forward a tradition of personal reflection.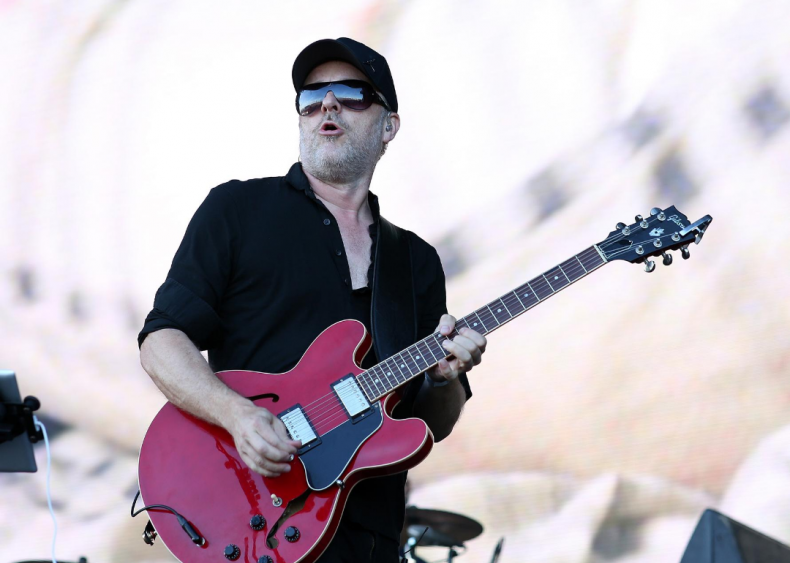 'The Universal Want' by Doves
- Release date: Sept. 11
It's been 11 long years since UK rock trio Doves last released an album, 2009's "Kingdoms of Rust." They reunited in 2019 for an anniversary tour and then took that energy into the studio. Guitarist Jez Williams says that each song is an "echo" of their recent experiences.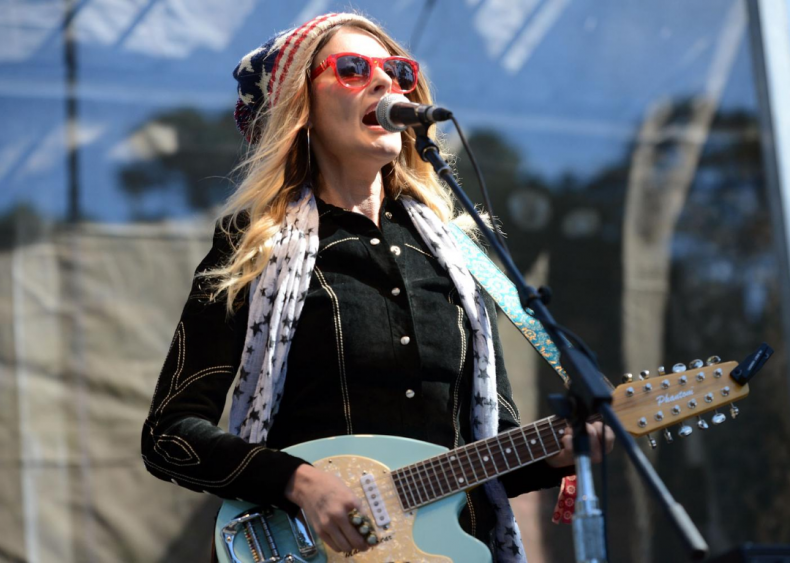 'Aftermath' by Elizabeth Cook
- Release date: Sept. 11
On her seventh album, Elizabeth Cook chronicles her "journey through a personal hell and how she made her way back." While drawing from real-life struggles, it also finds her in a state of unprecedented freedom. The lead single "Perfect Girls of Pop" infers a sound that's equal parts country and college rock.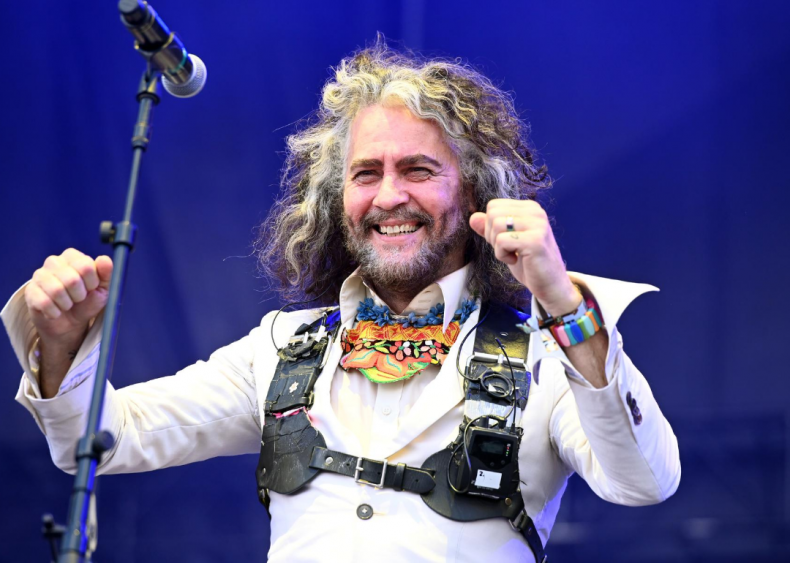 'American Head' by The Flaming Lips
- Release date: Sept. 11
Self-identified spacemen The Flaming Lips are coming down to Earth for their latest release. Embracing their status as "an American band," they've put an oddball twist on a number of domestic themes. They're also hoping to conjure the magic of previous classics such as 1999's "The Soft Bulletin."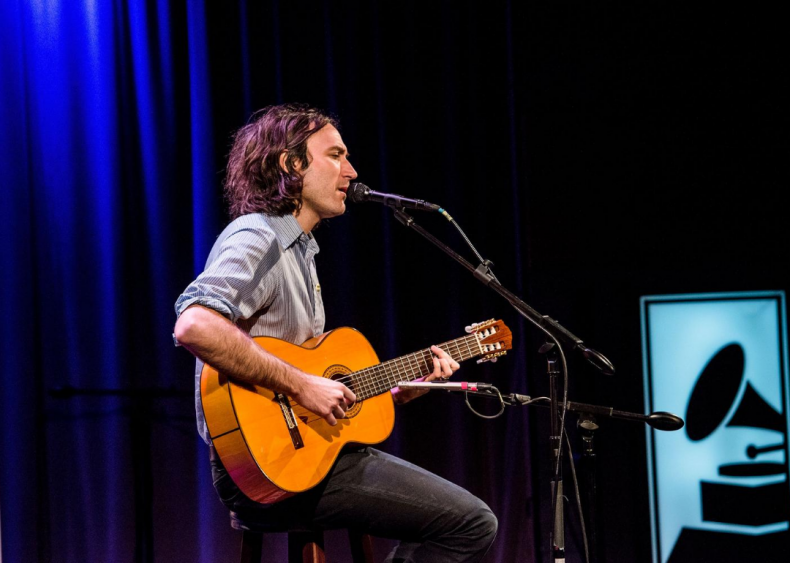 'Yellow Cat' by Matt Costa
- Release date: Sept. 11
Culling from a variety of influences and inspirations, Matt Costa's forthcoming album is "a masterpiece of heartbreak." Despite its personal roots, the music's emotions and connotations feel universal in scope. The opening track "Avenal" was composed in the midst of a road trip to nowhere.
You may also like: The strange and beautiful worlds of Tim Burton movies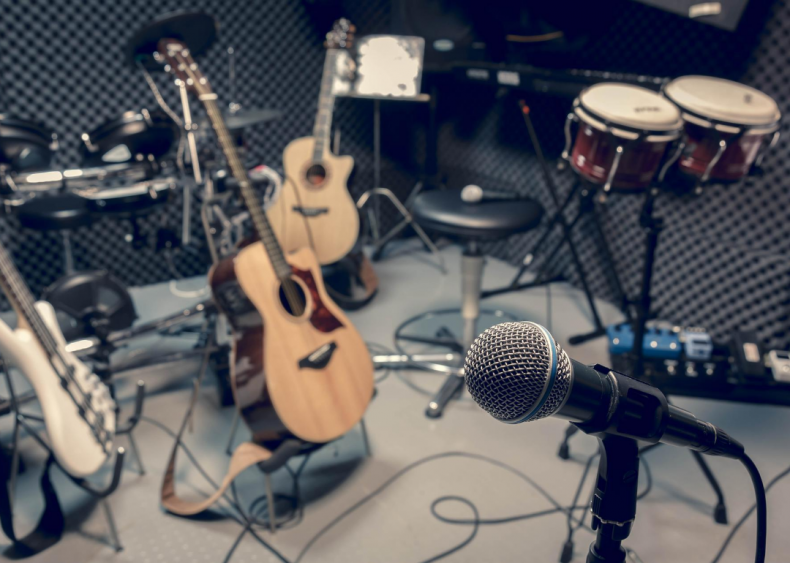 'Hands & Knees' by Two Bird Stone
- Release date: Sept. 11
As torchbearers of classic Americana, Two Bird Stone filled their debut album with rootsy instrumentals and timeless melodies. Bandmate Liam Thomas Bailey is an established act in his own right, who's played alongside a number of major Nashville artists. The album also features a handful of guest performers, including folk singer Sarah Siskind.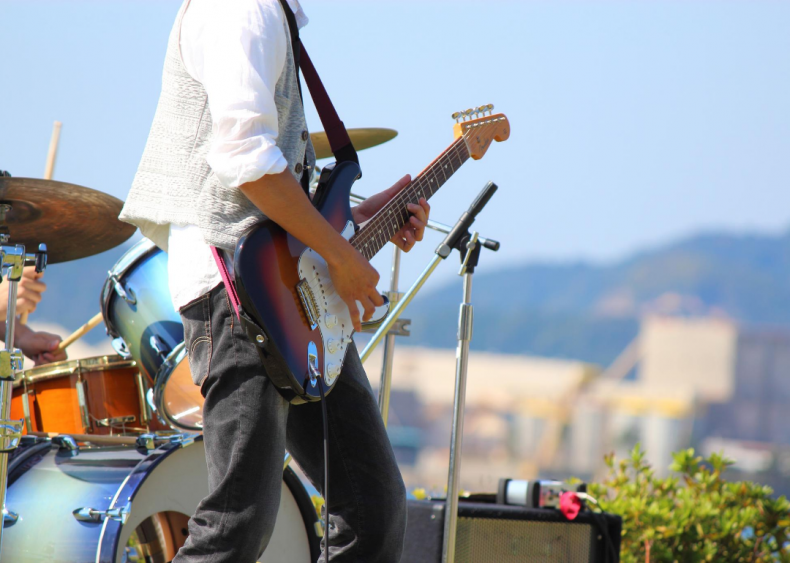 'Shame' by Uniform
- Release date: Sept. 11
Noise rock trio Uniform takes the concepts of stasis and futility to mythical heights with their latest effort. Vocalist Michael Berdan compares the album to a "classic hard-boiled paperback novel without a case." Literary in essence perhaps, but it's the aggressive sonics that will draw in most fans.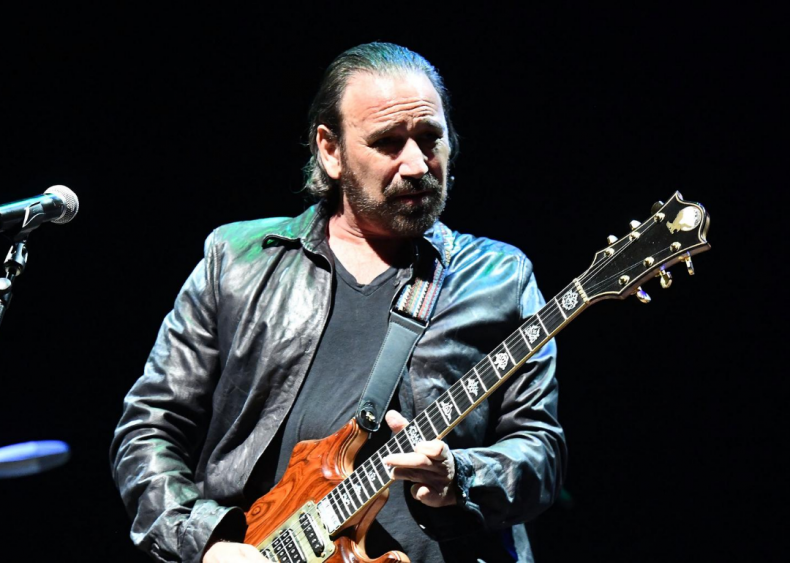 'Wreckless Abandon' by The Dirty Knobs
- Release date: Sept. 18
Former Heartbreaker Mike Campbell breaks out on his own as the leader of rock outfit The Dirty Knobs. The group first assembled 15 years ago and became an outlet for Campbell when he wasn't playing with Tom Petty. Nashville singer Chris Stapleton and ex-bandmate Benmont Tench both make guest appearances on the album, which was rescheduled from an initial March release.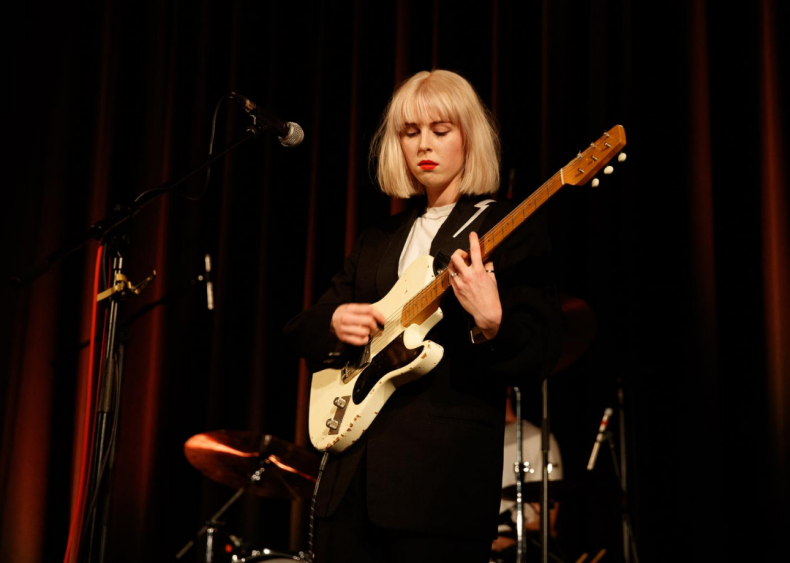 'Breach' by Fenne Lily
- Release date: Sept. 18
Like so many artists and individuals in 2020, British singer Fenne Lily has been grappling with feelings of loneliness and despair. Rather than submit, she breaks through emotional barriers with her newest collection of songs. The album title also refers to a breech birth and thereby takes on a double meaning.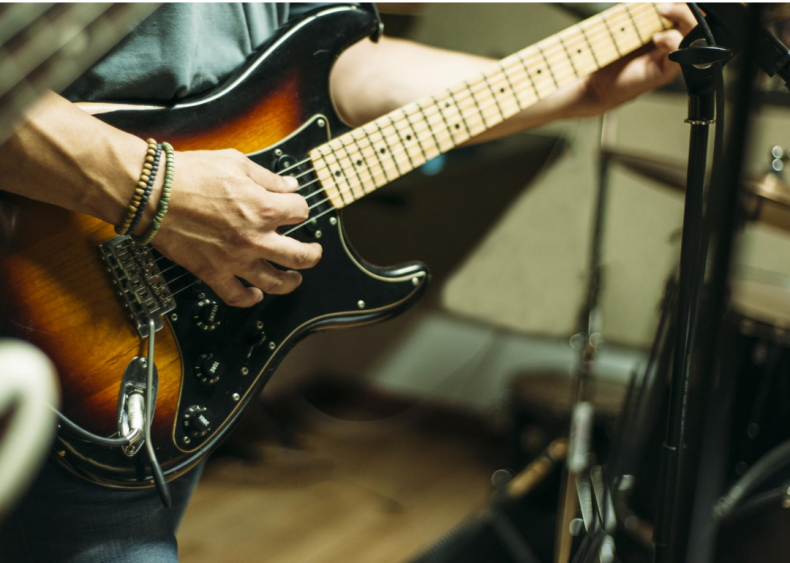 'Quiet Lives' by Garrett Owen
- Release date: Sept. 18
A lead single called "These Modern Times" sets the stage for Garrett Owen's upcoming sophomore effort. Backed by protean instrumentals, the Texas-based troubadour juxtaposes gritty past experiences with present-day observations. The full album will likewise explore authentic stories and everyday paradoxes within a broad spectrum of musical stylings.
You may also like: VMAs: Most popular music videos in 2019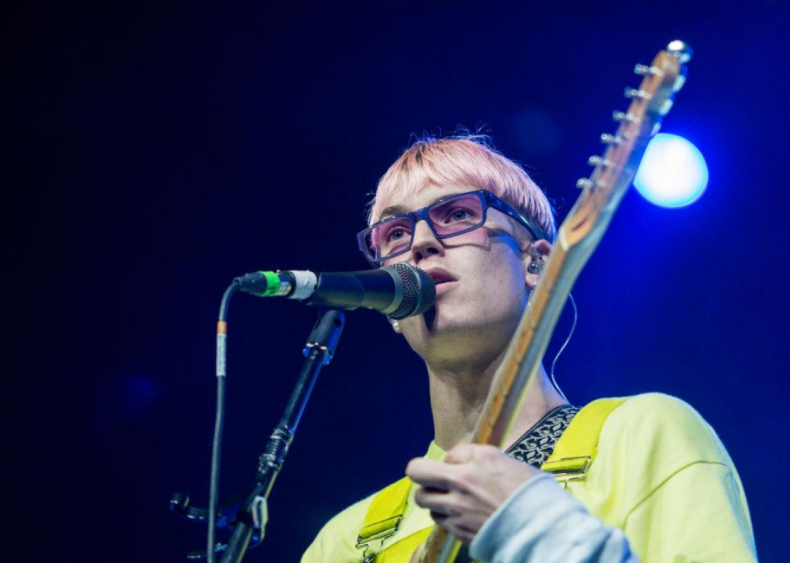 'Orca' by Gus Dapperton
- Release date: Sept. 18
Singer-songwriter Gus Dapperton was "feeling more emo" when he sat down to write music for his new album. Those raw feelings have given way to an emotive piece of work and one with cathartic overtones. He's already released two singles, "First Aid" and "Post Humorous."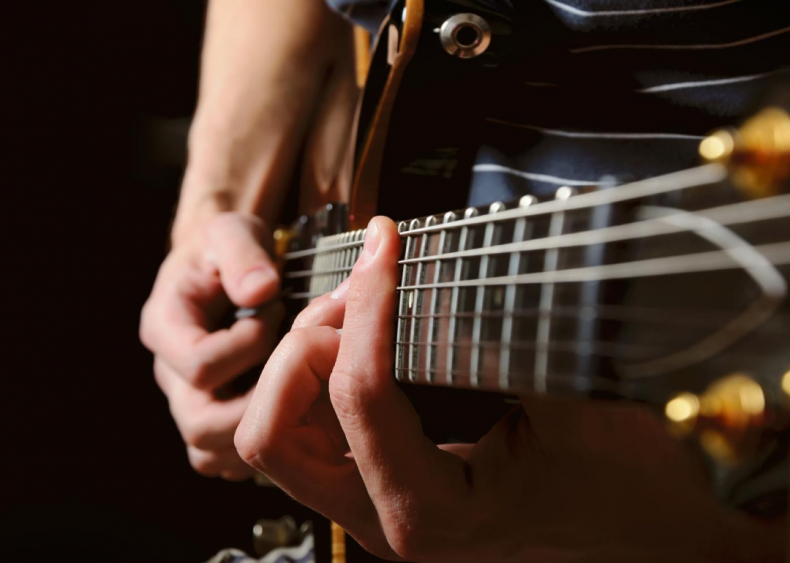 'Risking Illness' by Ian Wayne
- Release date: Sept. 18
Grief plays a central role on the upcoming album from indie folk musician Ian Wayne. The lead single "Baby" is about the tragic loss of his three-year-old nephew while other songs deal with unrequited love. As creative types do, Wayne has turned great suffering into great art.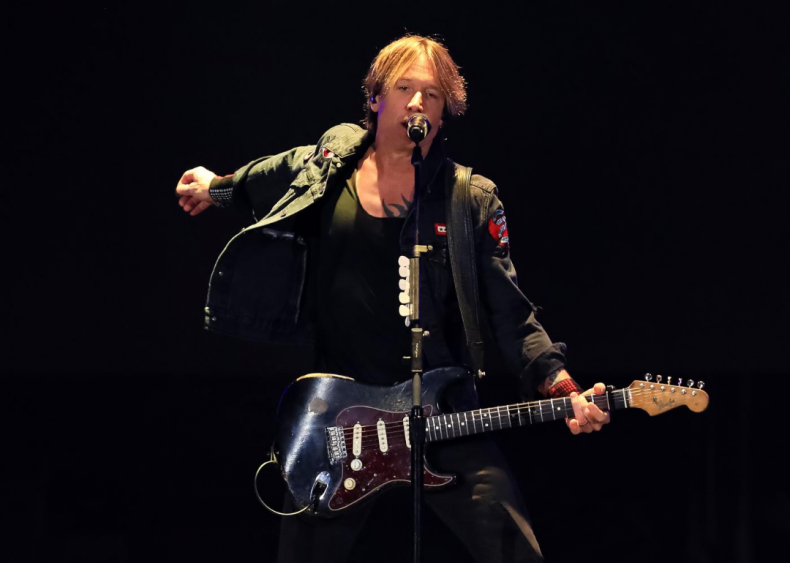 'The Speed of Now Part 1' by Keith Urban
- Release date: Sept. 18
In the middle of a self-quarantine update, country star Keith Urban surprised fans with the announcement of his 11th studio album. He conceived the title after realizing that music helped slow down the rapid speed of life. Whether or not "Part 2" will follow remains anyone's guess.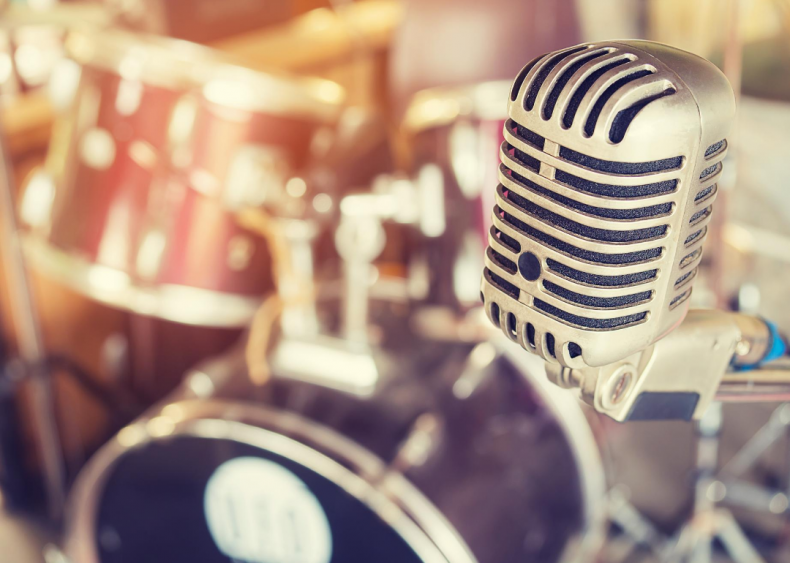 'Tastes Like Yesterday' by Killer Whale
- Release date: Sept. 18
On their forthcoming release, Killer Whale blends southern R&B with sunny California rock and other musical influences. The album's kaleidoscope of styles is anchored by songwriter Thomas Johnson's laid back sensibilities. For those who just want to lose themselves in a series of relaxing tunes, look no further.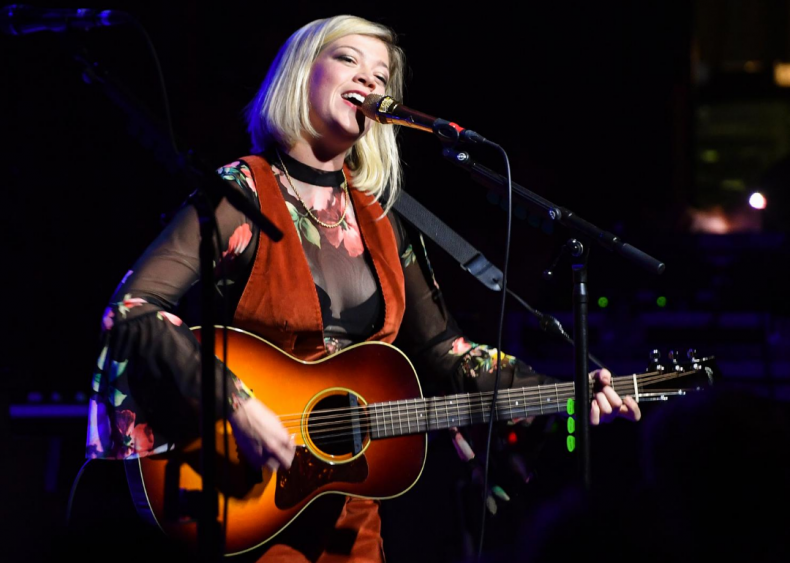 'Funeral For My Past' by Liz Longley
- Release date: Sept. 18
Liz Longley completed "Funeral For My Past" over a year ago, but it sat on the shelf due to label complications. Thanks to the power of Kickstarter, she went independent and bought back the distribution rights. At long last, this long-awaited album will see the light of day.
You may also like: Movie trivia for the top 100 films of all time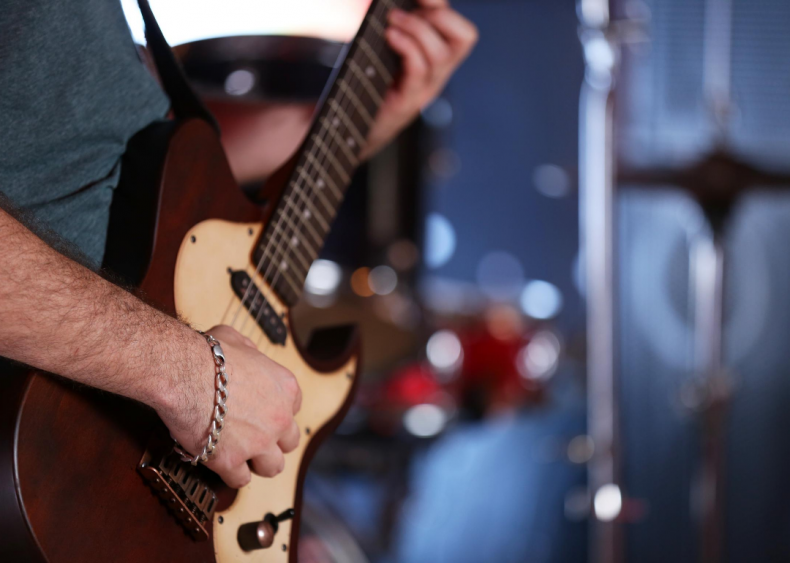 'Phases' by Lumiere
- Release date: Sept. 18
Greek composer Thanos Christodoulou performs under the guise of his musical alter-ego, Lumiere. His second full-length album expands upon its post-classical foundations to incorporate elements of electronic music and jazz. Its ultimate aim is to provide "moving cinematic music that grips the listener and becomes the exciting soundtrack of modern daydreamers."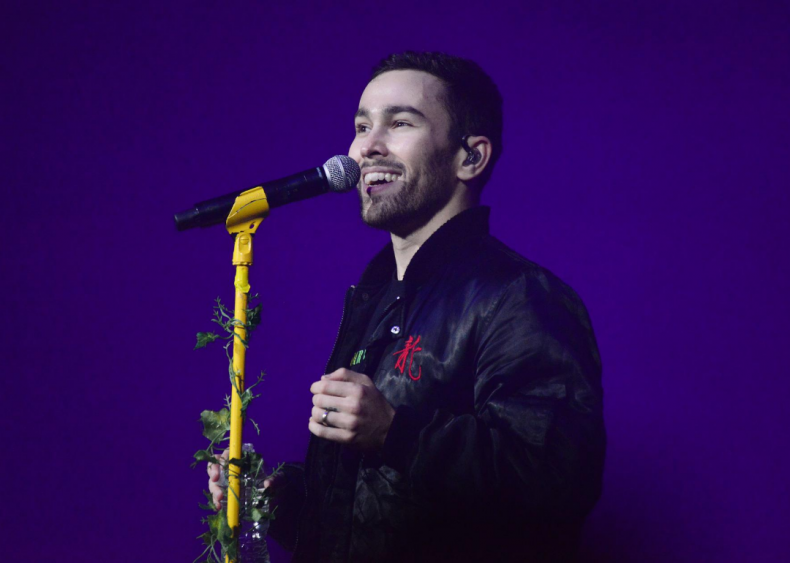 'Colour Vision' by Max
- Release date: Sept. 18
Singer Max Schneider—best known as MAX—has cultivated a loyal following by way of numerous streaming hits. His new album consists of 12 tracks, including previously-released collaborations with artists such as Chromeo and Quinn XCII. Contrasting it with previous efforts, MAX claims it was the "first time with an album I really felt it was truly complete."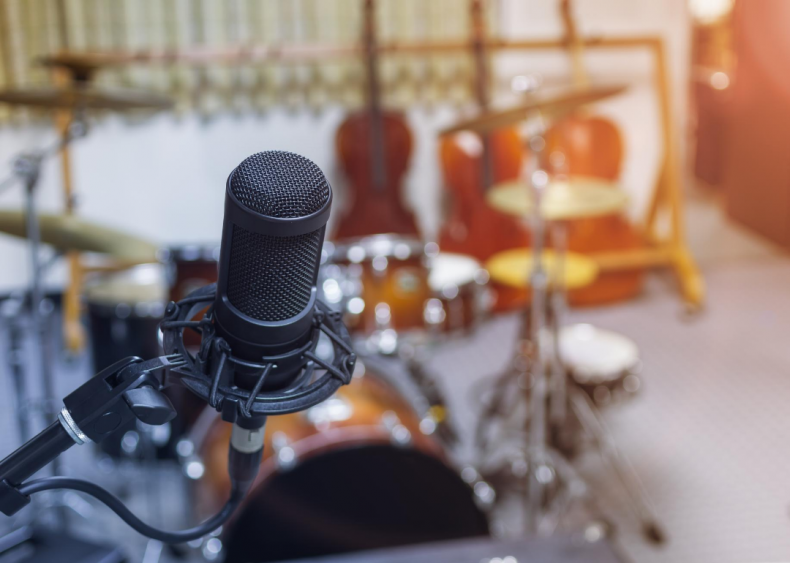 'Pure At Heart' by Photo Ops
- Release date: Sept. 18
With help from a friend, Terry Price aka Photo Ops recorded "Pure at Heart" in his apartment living room turned makeshift studio. The approach was partly inspired by the magic of older music, which was often the result of limitations. On the bouncy lead single "Play On," Price hopes that humanity can push past the current climate and "find some positivity on the horizon."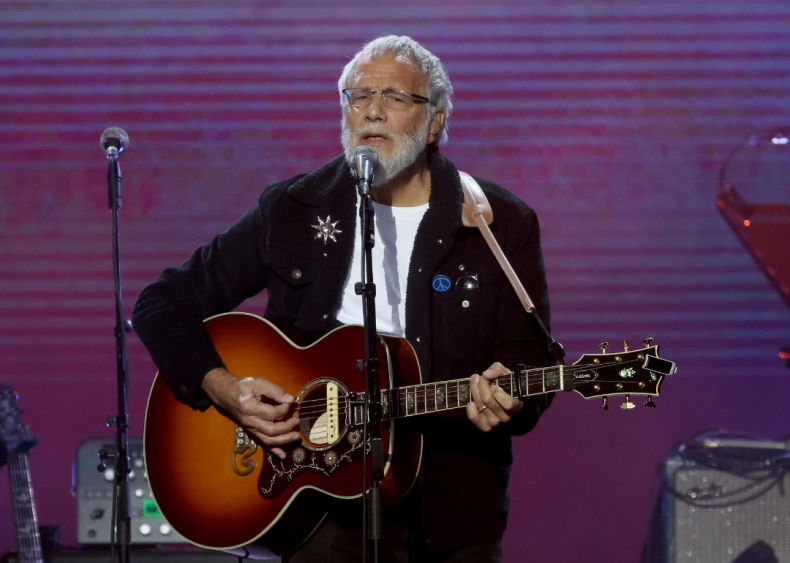 'Tea for the Tillerman 2' by Yusuf/Cat Stevens
- Release date: Sept. 18
British legend Yusuf (formerly Cat Stevens) is celebrating the 50th anniversary of his seminal album "Tea for Tillerman" in novel fashion. Rather than merely reissue the material, he's teamed up with its original producer to re-record the music from scratch. Listeners will hear new interpretations of established classics like "Wild World" and "Father and Son."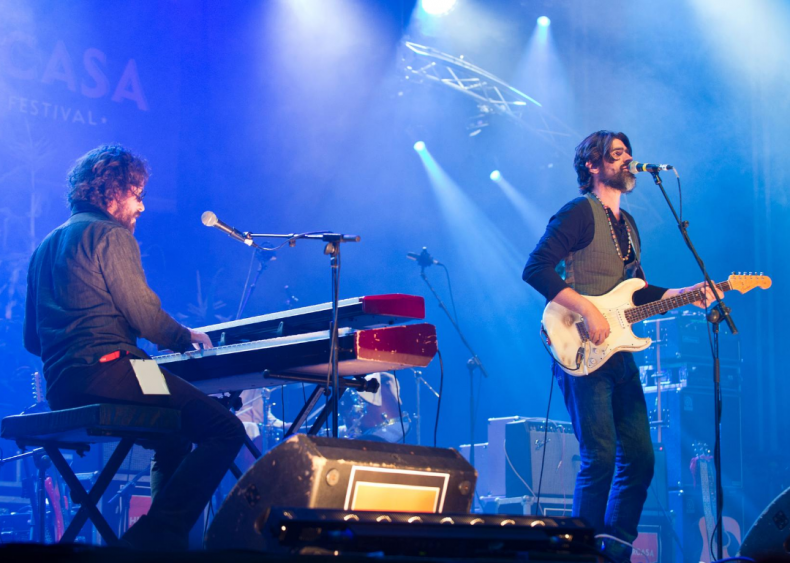 'Stranger' by The Band of Heathens
- Release date: Sept. 25
The new album from Austin's Band of Heathens is being hyped as their "most inventive release to date." Its title makes reference to iconic novels by Albert Camus and Robert Heinlein, and also to the group's own supportive fanbase. In the wake of tour cancellations, the band has been promoting the new material by way of livestream events.
You may also like: Primetime TV shows that have stood the test of time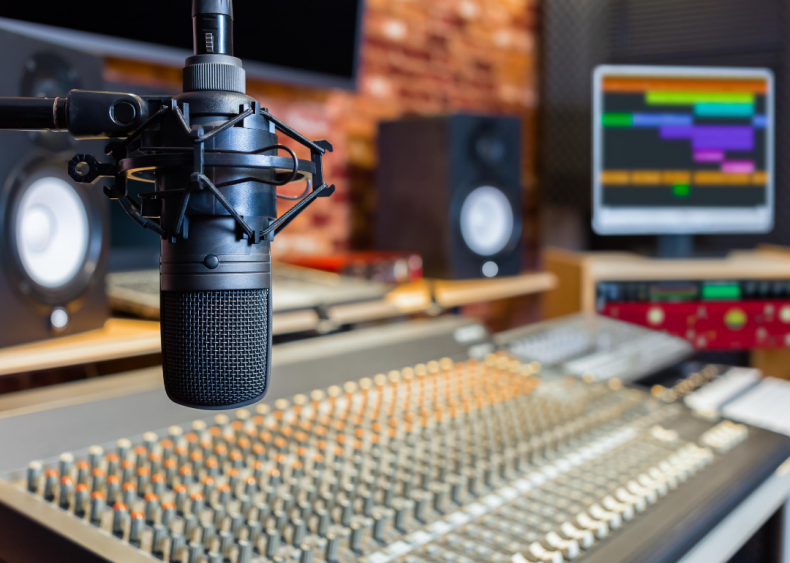 'Deep Dark South' by Bendrix Littleton
- Release date: Sept. 25
Following the break-up of former band Bent Denim, Bennett Littlejohn became solo artist Bendrix Littleton. He spent two years working on his solo debut, which fuses elements of country music and dream pop. Its title track is currently available to stream.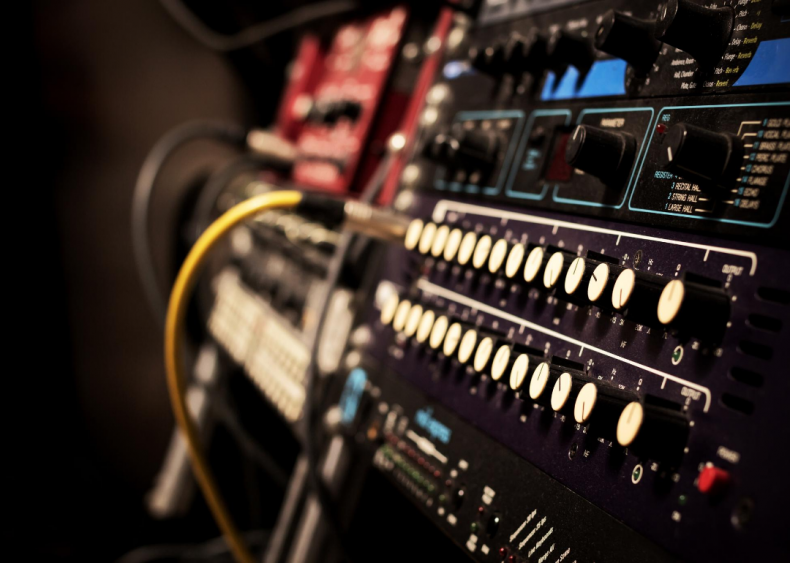 'Mmxxtape' by D.A. Stern
- Release date: Sept. 25
Los Angeles-based artist D.A. Stern brings years of production experience to the table when putting out his own music. He recently drew attention for his cover of Weird Al Yankovic's "Since You've Been Gone." It's helping build momentum for his upcoming release, which will feature a number of collaborations.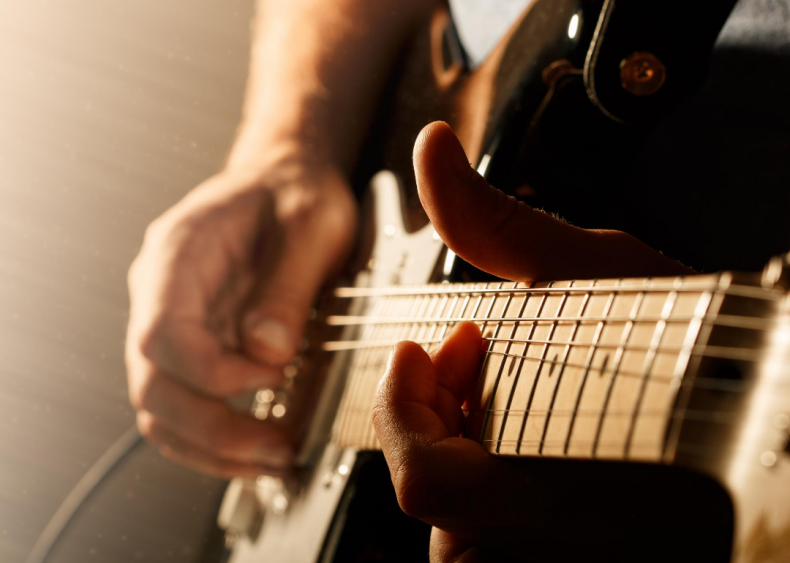 'New Signs of Life' by Death Bells
- Release date: Sept. 25
Indie outfit Death Bells is showing "New Signs of Life" on its upcoming album indeed. Not only did the band recently migrate from Australia to Los Angeles, but they've expanded upon their lineup and sound alike. This will be their first full-length release on the Dais Records label.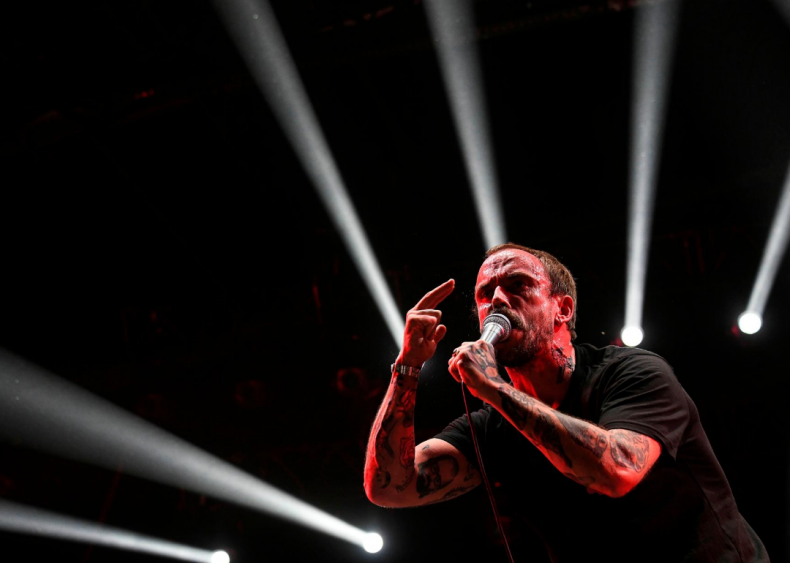 'Ultra Mono' by Idles
- Release date: Sept. 25
In a recent interview, Idles frontman Joe Talbot credited the band's decade of obscurity with its current success. They broke through last year and continue to reap strength out of struggle. He described their upcoming release as being "vigorously Idles."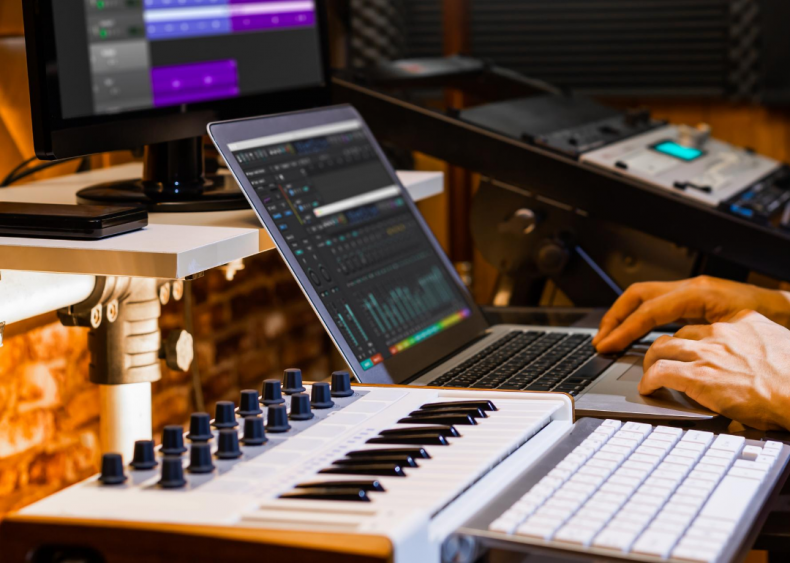 'Hyper Romance' by Jadu Heart
- Release date: Sept. 25
Hot on the heels of last year's "Melt Away," musical duo Jadu Heart are releasing their sophomore effort. Reflecting upon the experience of growing older, it alternates between calm and calamity. Six of the album's 11 tracks are already available to stream.
You may also like: 50 ways music has changed in the last 50 years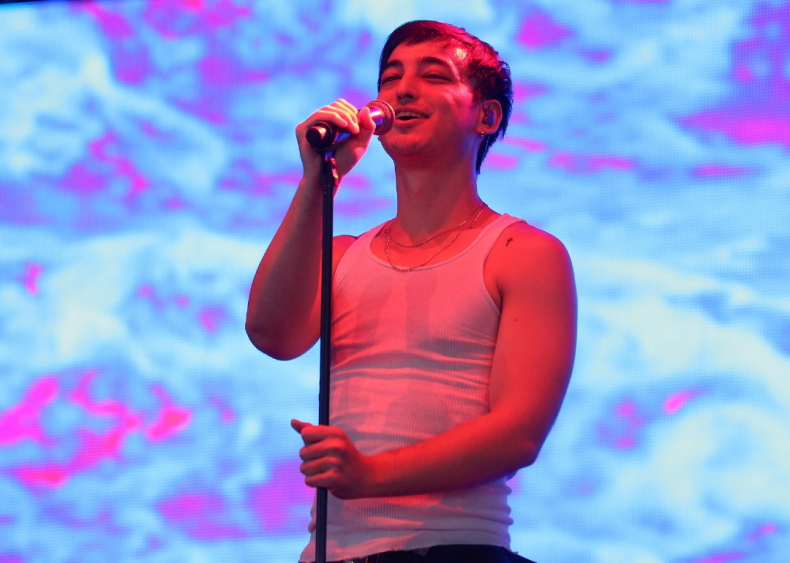 'Nectar' by Joji
- Release date: Sept. 25
Japan's George Kusunoki Miller is a man of many talents and aliases, including the stage name Joji. His previous album was a shape-shifting bestseller and his next one promises even more range. Lead single "Gimme Love" makes for a fitting preview, abruptly changing tone about halfway through.
'genesis' by Misty Boyce
- Release date: Sept. 25
Musician Misty Boyce spares no topic or target on her forthcoming album, which strikes a balance between personal and shared experience. By dismantling oppressive archetypes and institutions, it generates hope out of communal reawakening. For Boyce, the new era starts now and brings with it a new sound.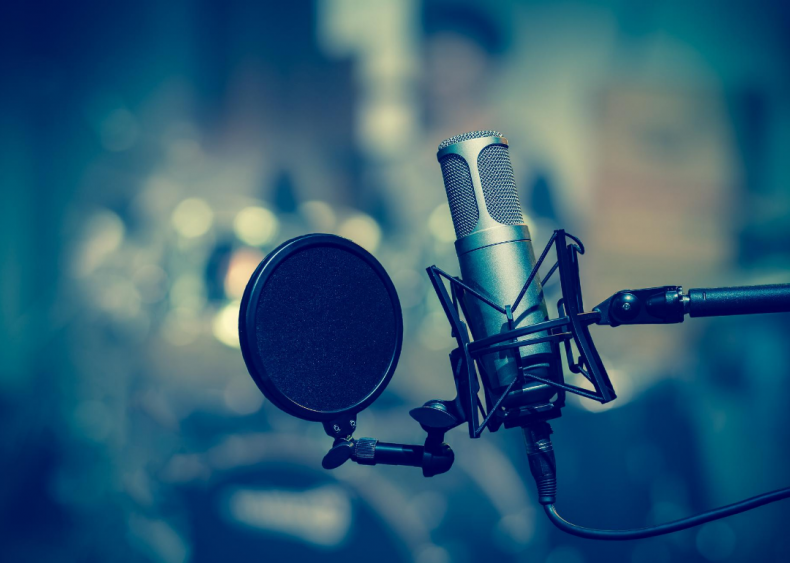 'Big Dreaming Ants' by Nana Adja
- Release date: Sept. 25
Dutch-Ghanaian singer Nana Adjoa brings "deft poeticism and a fierce sense of musicianship" to her upcoming debut. She's already kicked things off with the release of "No Room," which pays homage to her Ghanian heritage. The remaining album will likewise explore her unique cultural terrain.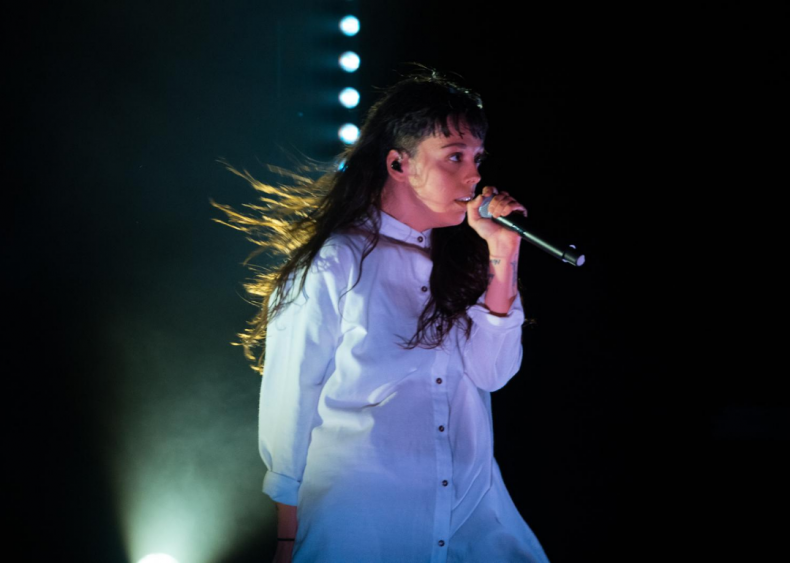 'Hype Nostalgia' by Rituals of Mine
- Release date: Sept. 25
Rituals of Mine is the solo project of Terra Lopez, an experimental R&B artist and activist. Having recently lost both her father and close friend, Lopez injects palpable emotion into the material. Rather than focus purely on the pain, she tried to cultivate the "duality in which grief and joy could co-exist."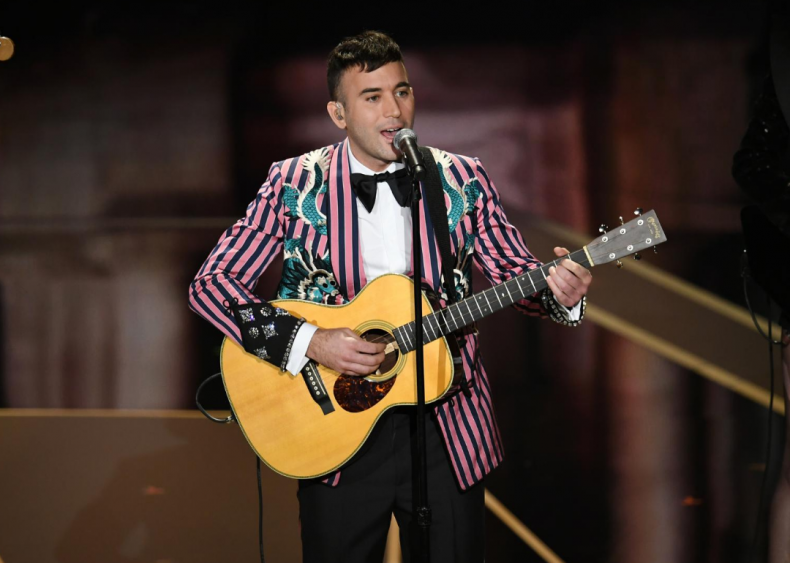 'The Ascension' by Sufjan Stevens
- Release date: Sept. 25
Indie icon Sufjan Stevens was releasing full-length albums at a steady pace until 2015, when he started to pursue other projects. He's now back with his eighth studio album and its 12-minute lead single, "America." A true one-man army, Stevens performed, recorded, engineered, arranged, mixed, and produced all the material (with occasional help).
You may also like: 40 Black artists music wouldn't be the same without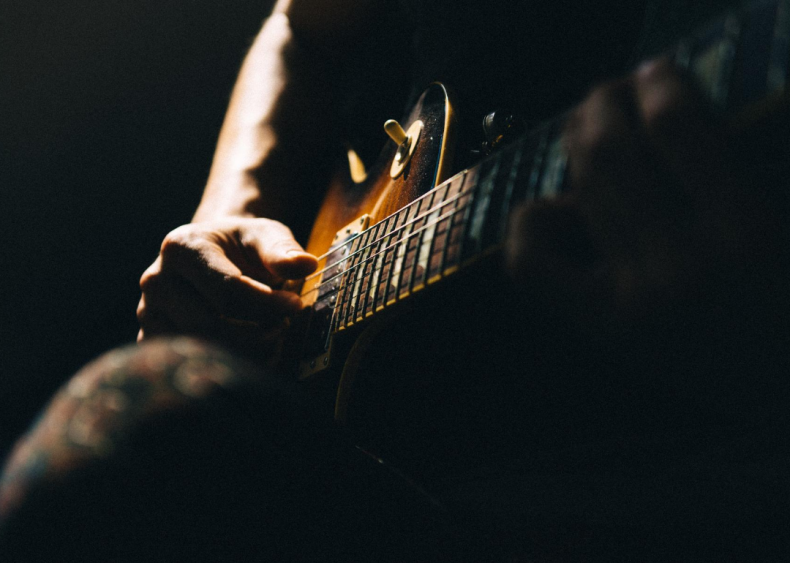 'Thomas Csorba' by Thomas Csorba
- Release date: Sept. 25
By channeling his musical heroes, Texas-born Thomas Csorba often seems like an old soul in a young man's body. His self-titled album continues the trend, and positions itself in the canon of folk and country classics. On songs like "Another Man in Me," he's supported by legendary backing band The Texas Gentlemen.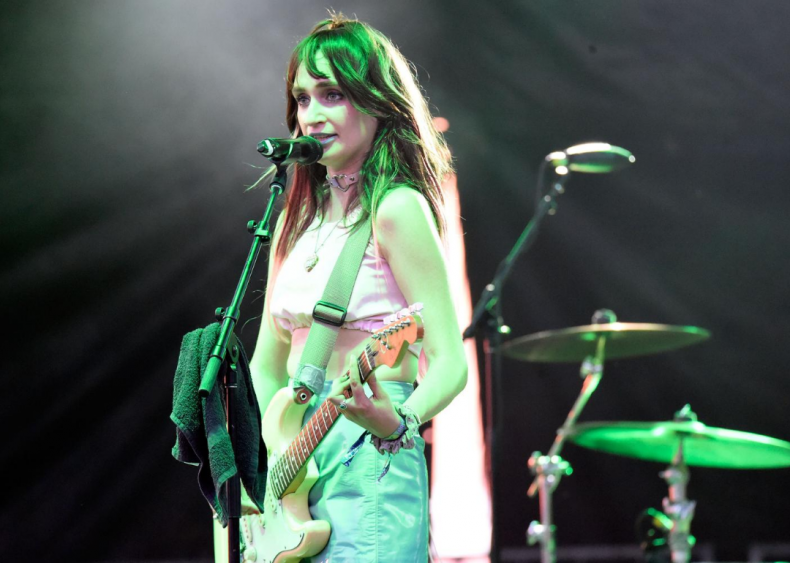 'Haunted Painting' by Sad13
- Release date: Sept. 25
When Sadie Dupuis isn't singing for grunge pop rockers Speedy Gomez, she's performing solo as Sad13. Her follow-up to 2016's "Slugger" features contributions from members of bands like Deerhoof and Pile. It was composed at various studios throughout America and recorded exclusively with female engineers.
'All Love Everything' by Aloe Blacc
- Release date: Oct. 2
Award-winning artist Aloe Blacc has grown a little older and a little wiser since the release of 2013's "Lift Your Spirit." Going deep on his forthcoming album, he gives various life experiences—including fatherhood—the lyrical treatment. Genre-wise, listeners can expect "a mix of folk, soul and contemporary pop."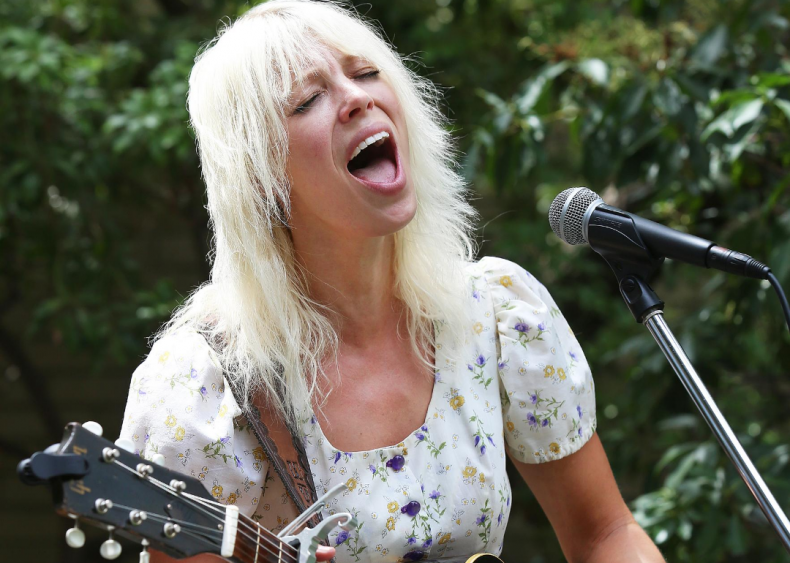 'Sororicide' by Hayley Thompson-King
- Release date: Oct. 2
Her name is Haley Thompson-King and she's something of a musical sponge, mashing together every style she can muster. In the vein of alt-classical song cycles and rock concept albums, her new work layers wide-reaching sonics with palpable psychodrama. At its core is the battle between an artist and the voice inside her head.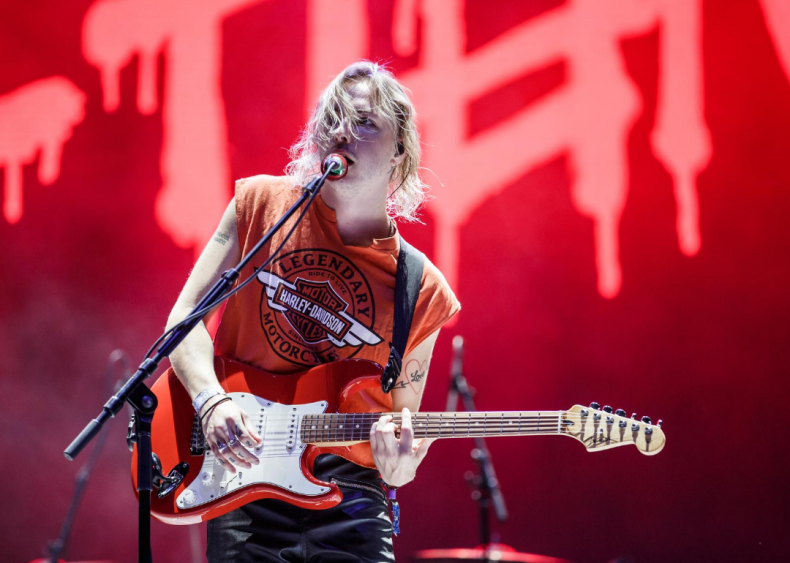 'I'd Rather Die Than Let You In' by The Hunna
- Release date: Oct. 2
British rock band The Hunna began recording their third album almost a full year before its release date. The lead single "Cover You" is available to stream and it features a guest appearance from Blink-182 drummer Travis Barker. The song is about steadfast loyalty between friends, no matter how crazy the situation.
You may also like: 50 iconic onscreen female friendships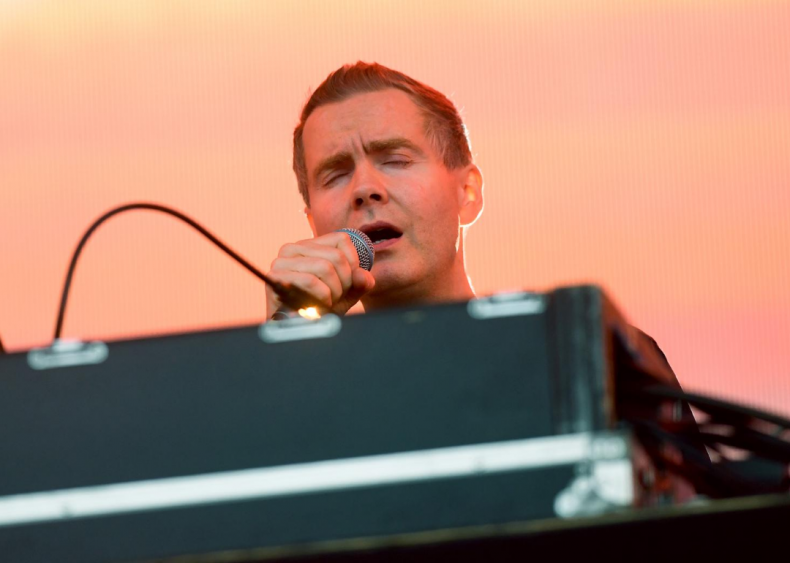 'Shiver' by Jonsí
- Release date: Oct. 2
Best known as the frontman for Sigur Rós, Icelandic musician Jonsí will release his first solo album in 10 years. According to a press release, the new music "plumbs the depths of the human experience and our connection to the natural world." It features guest performances from Swedish singer Robyn as well as Liz Fraser of the Cocteau Twins.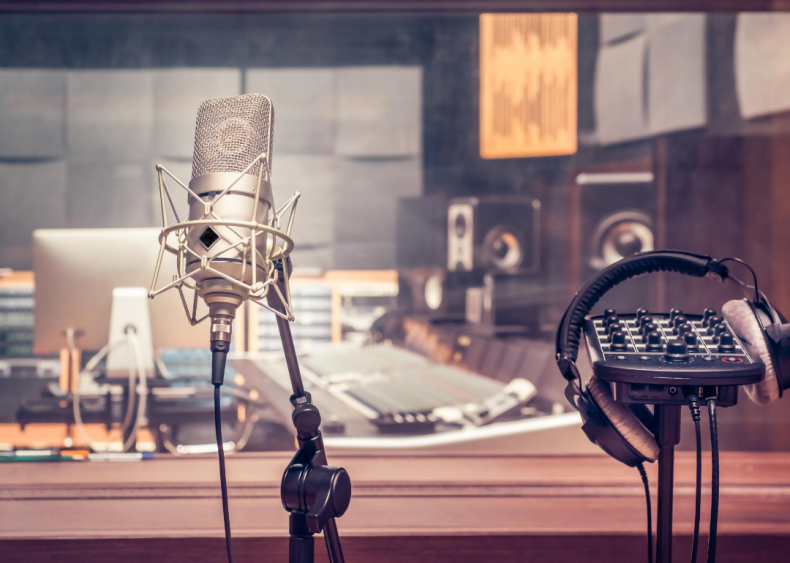 'Stardust' by Luka Kuplowsky
- Release date: Oct. 2
The new album from Luka Kuplowsky will pick things up where this year's earlier EP, "Judee Justin Arthur Mary," left off. Featuring a number of the same backing vocalists and musicians, it continues to explore Kuplowsky's "jazz-inflected folk sound." This is rich and unhurried music in the tradition of icons like Joni Mitchell and Leonard Cohen.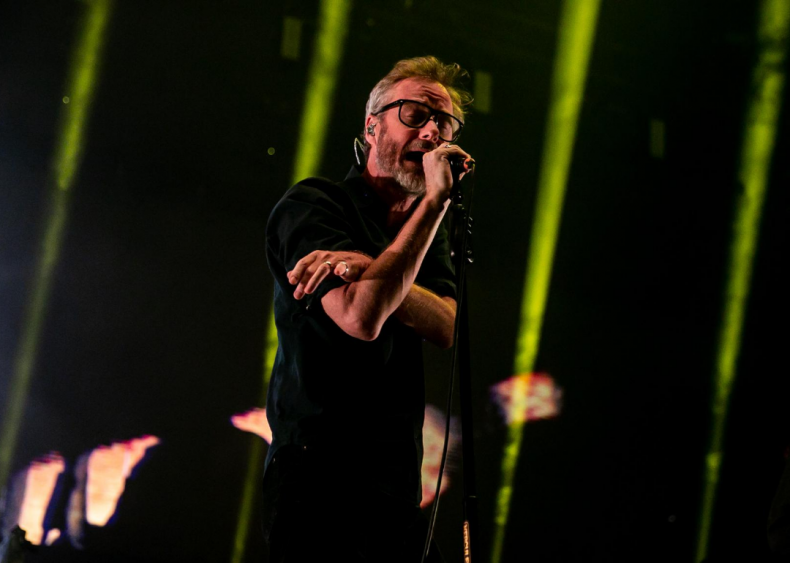 'Serpentine Prison' by Matt Berninger
- Release date: Oct. 16
The National frontman Matt Berninger will release his solo debut on Book Records, a subsidiary of the artist's own Concord Records. Musical legend Booker T. Jones of Booker T. & the MG's handled production duties. Fans can currently check out the video for the album's title track.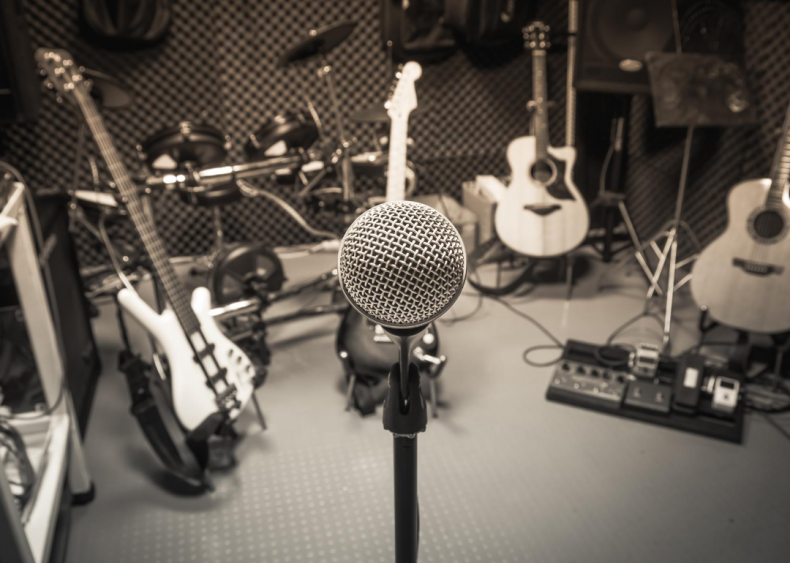 'Harry' by Dead Famous People
- Release date: Oct. 9
Hailing from New Zealand, indie pop outfit Dead Famous People hasn't issued new material since the early 1990s. Original member Dons Savage is carrying the torch and serving as the main creative force behind the group's first full-length album. Drawing upon a variety of stories and themes, Savage churns timeless meaning and melody out of every line.
'Love Valley' by Michael Bernard
- Release date: Oct. 9
On his fifth studio effort, Michael Bernard Fitzgerald weaves intricate narratives over twangy guitar notes and sweeping instrumentals. Intimacy is the operative mode, and that's evident as early as the album's lead single, "I Love That Sound." To promote the new material during times of social distancing, Fitzgerald will perform a series of small outdoor concerts all over Canada.
You may also like: Best Bob Dylan albums of all time
'Sister' by Mina Tindel
- Release date: Oct. 9
The brainchild of Parisian songwriter Pauline De Lassus, Mina Tindle hasn't released a proper album in six long years. Now a mother, Lassus is "living more fully in the present" on her forthcoming release. Sufjan Steven helped with some of the production and appears on one of the songs.
'Moveys' by Slow Pulp
- Release date: Oct. 9
The full-length debut from indie rockers Slow Pulp is a "testament to hard-fought personal growth." During its creation, the bandmates underwent struggles and separation as the nation grappled with a pandemic. They've come out the other end with 10 tracks of pure resilience.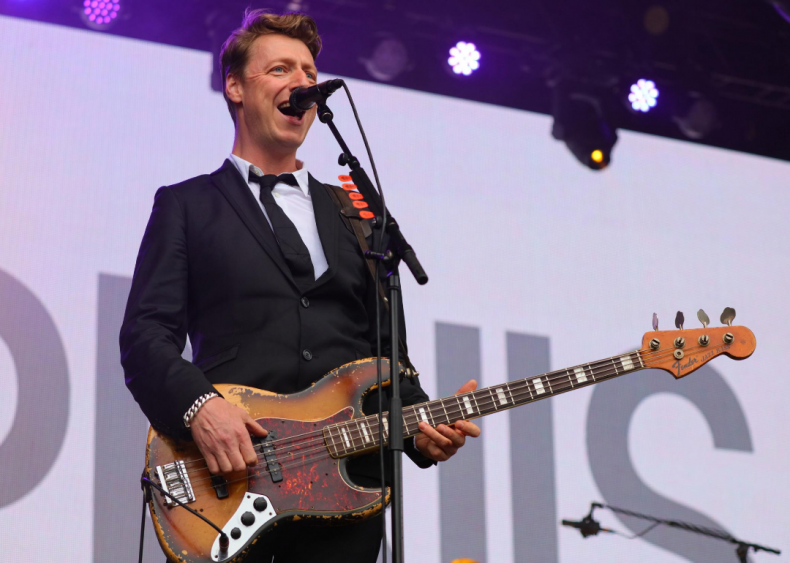 '10 Songs' by Travis
- Release date: Oct. 9
A number of bands are improvising during lockdown and Scotland's Travis is one of them. To create the animated video for "A Ghost"—the lead single off their new album—frontman Fran Healy collaborated with his 14-year-old son. The album itself marks the first time since 2003 where Healy was the primary songwriter on every track.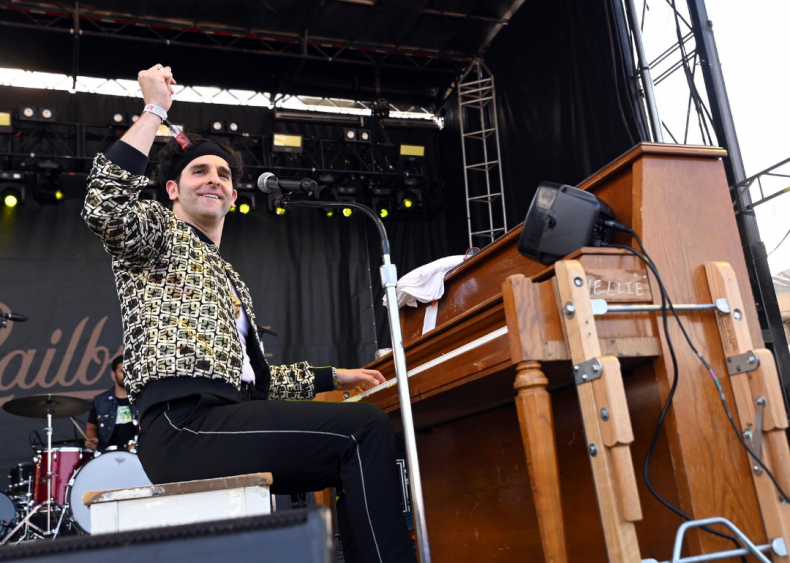 'Private Lives' by Low Cut Connie
- Release date: Oct. 13
Three years in the making, the sixth album from Philly rock band Low Cut Connie is their first double LP. Frontman Adam Weiner uses his obsession "with understanding people's interior lives" as a springboard for creativity. The title track and its adjoining video offer intimate views of assorted figures in both public and private settings.
'Dark Hearts' by Annie
- Release date: Oct. 16
Throughout the early naughts, synth pop artist Annie rose from Norway's underground club scene onto the international stage. Her most recent release was the 2015 EP "Endless Vacation," and that could very well describe her lack of output over the last decade. Now she's back with a full-fledged studio album and it's dripping with retro-futuristic atmospherics.
You may also like: Pride Month: 50 of the best albums by LGBTQ musicians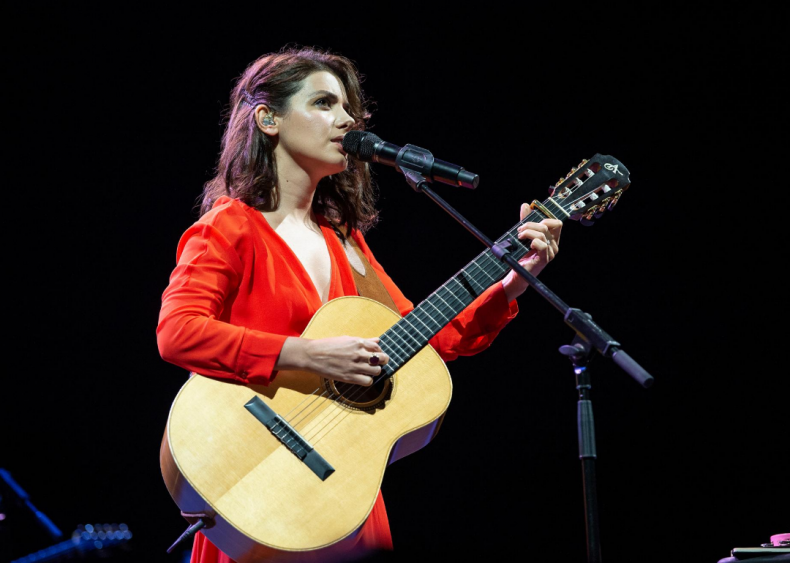 'Album No. 8' by Katie Melua
- Release date: Oct. 16
British-Georgian phenom Katie Melua follows a string of seven top 10 albums with her upcoming release, aptly titled "ALBUM No. 8." The first single is called "A Love Like That," and it features smoky vocals and cinematic instrumentals. Melua spent three weeks in a remote cottage working on the lyrics for that song alone.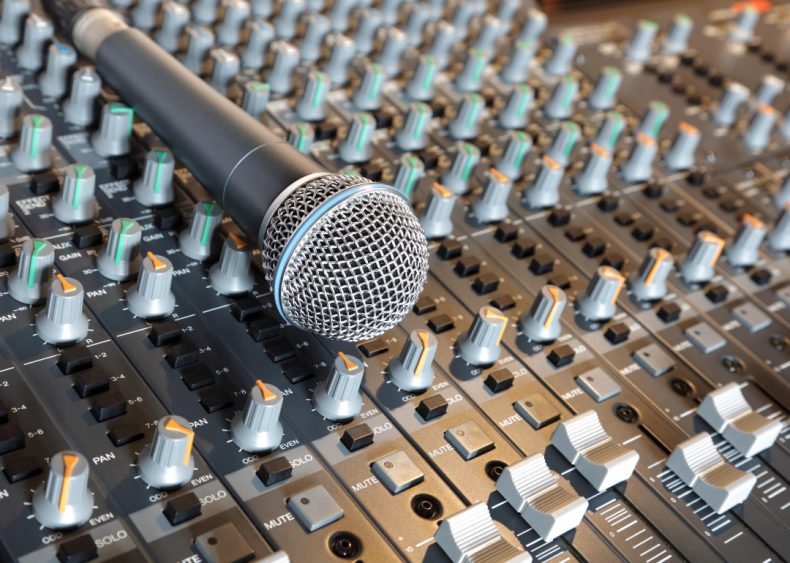 'Wildhorse' by Malin Pettersen
- Release date: Oct. 16
Recently dubbed a "Norwegian country sensation" by Paste Magazine, Malin Pettersen recorded her sophomore album in Nashville. Her current band was formed out of impromptu jam sessions dating back to 2018. The album tackles themes of upheaval in both Pettersen's personal life and in the world at large.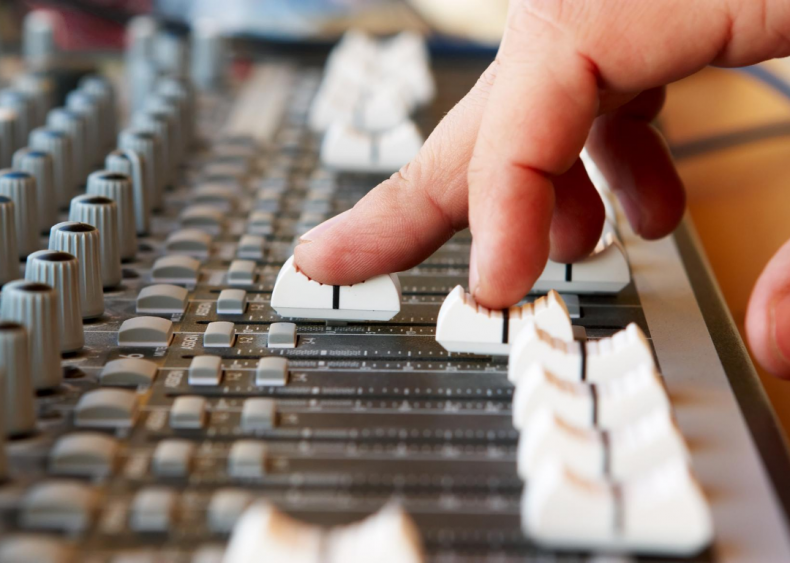 'Don't Look Too Close' by Natalie Schlabs
- Release date: Oct. 16
Born in Texas and based in Nashville, singer Natalie Schlabs puts familial relationships under the microscope on her sophomore effort. Pregnant during its conception, she reflects upon the significance of motherhood from all angles. Silky vocals take center stage while delicate instrumentation adds layers of depth and melody.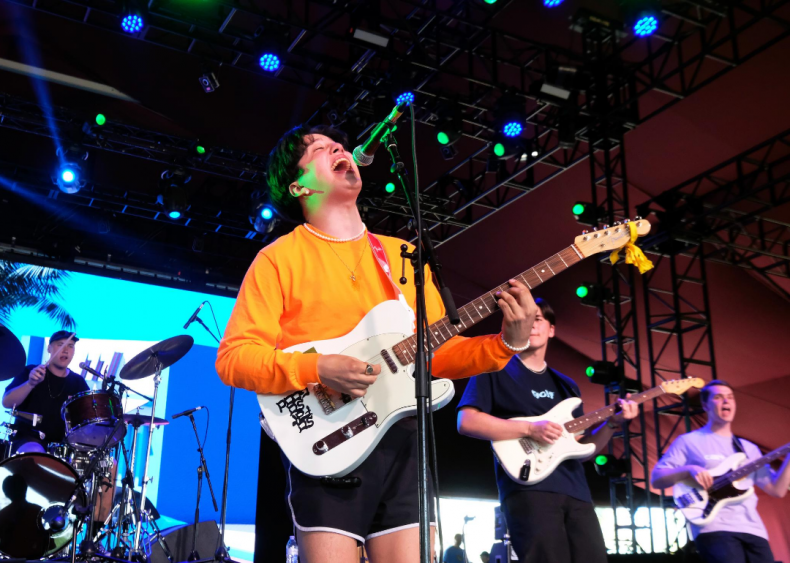 'Wachito Rico' by Boy Pablo
- Release date: Oct. 23
Two years after the release of his breakout EP, Norway's Nicolas Muñoz aka Boy Pablo will unleash his full-length debut. Its title represents popular Chilean slang, denoting sexual attraction toward a good-looking young man. The music video for lead single "hey girl" has racked up over 1.8 million views on YouTube.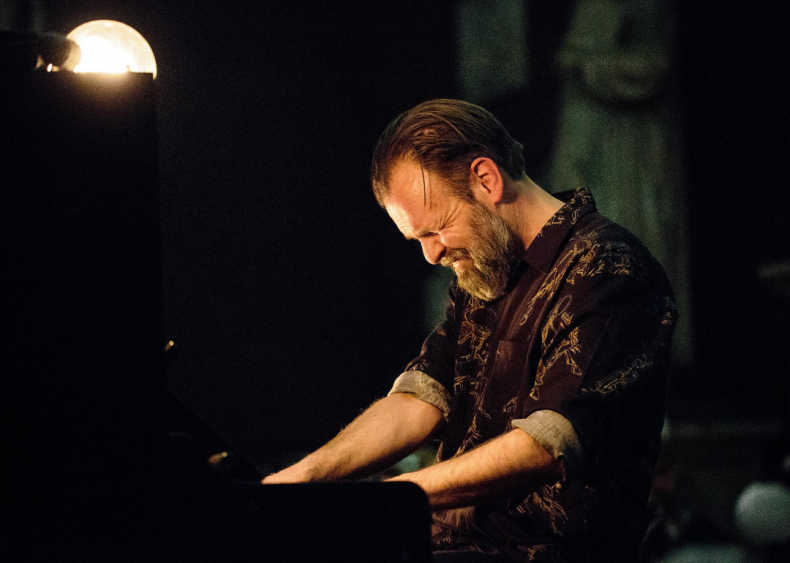 'Nordhem' by Henrik Lindstrand
- Release date: Oct. 23
Following 2017's "Leken" and 2019's "Nattresan," Swedish musician Henrik Lindstrand will release the final act of his piano trilogy. Each album in the series uses the piano as its exclusive source of sound and thereby shares a common thread. One note at a time, Lindstrand peels back the layers of his own life in the pursuit of something "heartfelt and honest."
You may also like: Where you can watch the 100 best movies of all time right now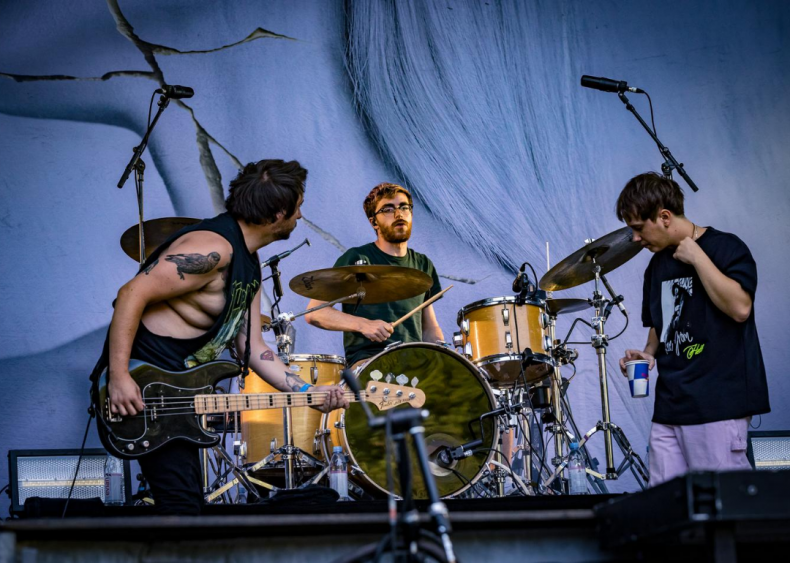 'Moral Panic' by Nothing But Thieves
- Release date: Oct. 23
The UK's Nothing But Thieves has already whet appetites for its upcoming album with the release of two singles: "Is Everybody Going Crazy?" and "Real Love Song." Both tracks undermine convention by tackling issues with a purposeful air of stark objectivity. The album itself will surely cultivate a similar perspective.
'The Jungle' by Plants and Animals
- Release date: Oct. 23
Who better than indie rock band Plants and Animals to bring listeners into "The Jungle?" The group's first studio album in four years is being touted as their "shortest yet boldest" to date. According to a press release, it reflects "personal experiences made in a volatile world."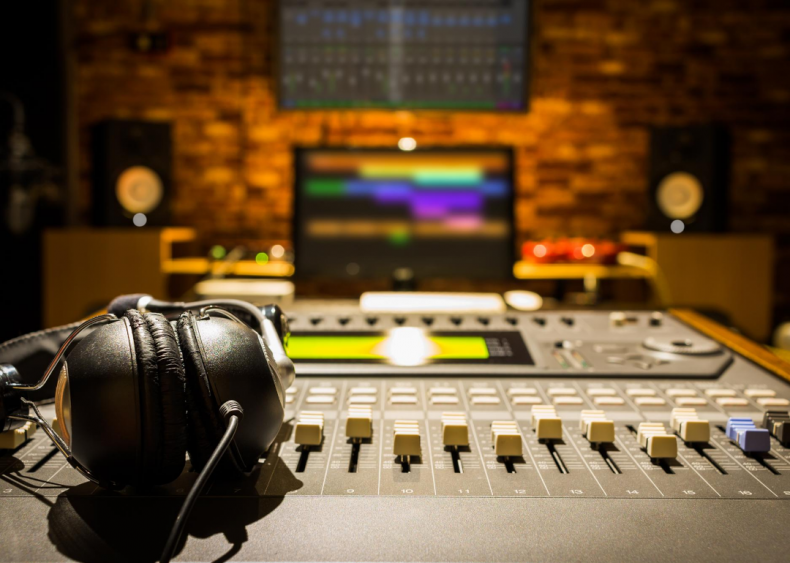 'The World Only Ends When You Die' by Skyway Man
- Release date: Oct. 23
The upcoming "cinematic psych folk opera" from Skyway Man chronicles a hero's journey through the land of the dead. One might say the album title gives off a certain prescient vibe. Opening track "Muddy Water" is currently available to stream.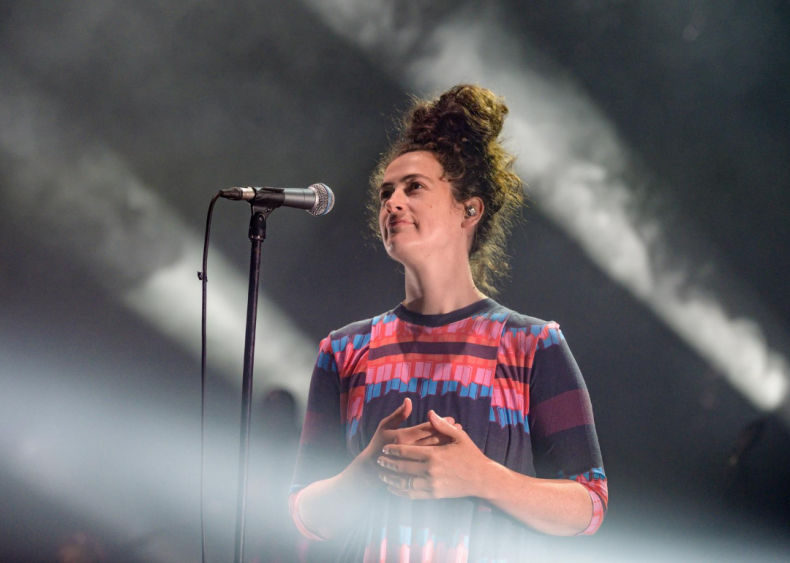 'Off Off On' by This Is The Kit
- Release date: Oct. 23
Multi-instrumentalist Kate Stables performs as This is The Kit when she's not touring with bands like The National. She's releasing her first album since 2017's "Moonshine Freeze" and her second on the Rough Trade label. Recorded in England at Peter Gabriel's Real World Studios, it was completed "just in time for everyone to get home for lockdown."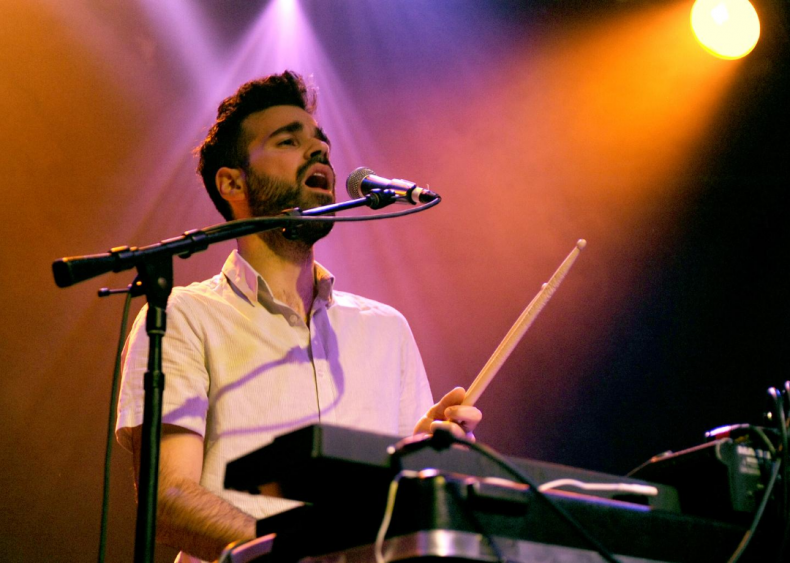 'Down And Out In The Garden Of Earthly Delights' by Geographer
- Release date: Dec. 4
Mike Deni aka Geographer "finds beauty amidst fear" on his upcoming studio album. Borrowing from multiple techniques and genres, the music exists in a class all its own. Deni has been steadily dropping singles and performing livestreams as he deals with canceled tours and pushed-back release dates.
You may also like: 50 of the best SNL skits