The 100 Best Films of All Time: The Ultimate List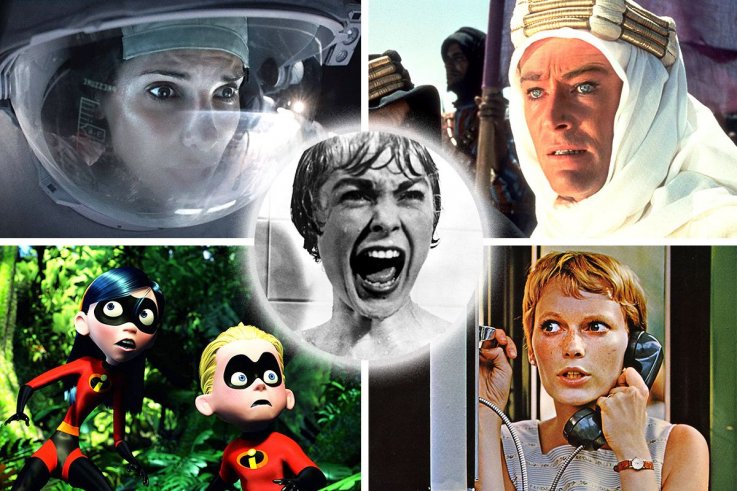 Everybody has a favorite movie. For Barack Obama, it's crime saga The Godfather (Parts I and II, but not III). Heath Ledger fanboyed over the 1939 children's classic The Wizard of Oz. Vin Diesel, somewhat unexpectedly, loves Gone With The Wind.
But some movies are so brilliant that nearly everyone agrees that they deserve a spot on the top 100 of all time. We've tapped into the cinematic hive mind, combining their scores at critical aggregation sites Metacritic and Rotten Tomatoes.
But we haven't stopped at the critical consensus. Added to these scores is the movie's audience rating from the Internet Movie Database (IMDb), which allows users to rate each film out of 10. We've only included movies which have received more than 10,000 IMDb user ratings.
Weighted evenly, the combined scores come together to make a list which takes into account both critical and popular opinion—generally, movies that are both intelligent and entertaining.
One of the oldest movies on our chart is ironically named Modern Times, a Charlie Chaplin caper from 1936. The list suggests that the 1940s and 1950s were a golden era for filmmaking, as most of the films in our top 20 were made around the middle of the 20th century.
The highest-ranked movie from this century comes in at number 18. However, the top 100 does feature four films that were released in 2017, a sign that some filmmakers are still managing to produce intelligent, innovative films in an indusret inreasingly relying on superhero movies and uninspired sequels.
Join us as we count down the 100 best films of all time, from the antics of a hapless heavy metal band to the machinations of an organized crime dynasty.