100 Best Sci-Fi Movies of All Time
Like most movie genres, science fiction goes back almost as far as the medium itself, all the way to 1902 to be exact. That was when Georges Méliès—an innovative genius of many talents—unleashed his 14-minute masterwork: "Le voyage dans la lune," better known to American audiences as "A Trip to the Moon." Inspired by the written works of Jules Verne, among other things, and laced with satirical jabs toward the scientific community, the surrealist short follows a group of astronomers as they embark on a trip to the moon. While not scientifically accurate by any means—the astronomers do travel by way of cannon shot, after all—the film did kick off a cinematic trend of depicting hypothetical ideas in anticipation of future realities.
To this day, the trend continues, if not to a far greater degree. For example, contemporary scientific breakthroughs like gene editing, the development of robots, virtual reality, cloning, and wearable tech, have all been foreshadowed by the sci-fi genre. Great sci-fi movies are not just a qualitative way to pass the time, but a way to explore the full realm of human potential, as the ideas of today might well become the realities of tomorrow. That said, sometimes a great sci-fi movie is just a great sci-fi movie, especially when comic book adaptations enter the fold. Alternatively, one never truly knows what the future has in store, meaning even the wildest comic book idea could one day spring to life.
In honor of cinema's most prophetic genre, Stacker is listing out the best sci-fi films of all time, using IMDb ratings as the data source. Only English-language movies released in the U.S. were considered, and each title needed at least 10,000 votes to qualify. In the case of a rating tie, the film with the higher amount of votes ranked higher on the list. Counting down from No. 100, here are the best sci-fi films of all time.
You may also like:Best sci-fi film the year you were born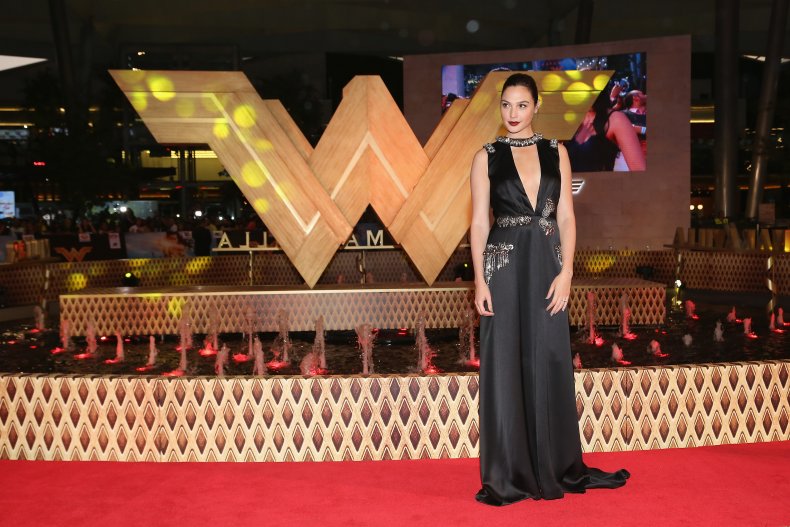 100. 'Wonder Woman'
IMDb user rating: 7.5
Year released: 2017
Director: Patty Jenkins
Sisters are doing it for themselves in this wildly successful comic book adaptation from Patty Jenkins. Set during World War I, the film starts off on a distant island paradise, where Diana (Gal Gadot)—princess of the Amazons—hones her indomitable powers. Upon discovering the existence of evil in the world, Diana embarks on a quest to end all wars for good, uncovering her true identity along the way. A sequel set in 1984 was released in late 2020.
99. 'Source Code'
IMDb user rating: 7.5
Year released: 2011
Director: Duncan Jones
Like a clever combination of 12 Monkeys and Groundhog Day, this exhilarating thriller finds a soldier (Jake Gyllenhaal) waking up inside a stranger's body aboard a commuter train. As it turns out, the train has already exploded in the present timeline, and the soldier's been sent into an alternate reality to find the bomber. Can he solve the mystery before the bomber strikes again in the real world?
98. 'Doctor Strange'
IMDb user rating: 7.5
Year released: 2016
Director: Scott Derrickson
This 2016 Marvel movie stars Benedict Cumberbatch as neurosurgeon-turned-sorcerer Dr. Strange, who traverses multiple planes and dimensions to protect the world. Featuring jaw-dropping special effects, the film explores various metaphysical themes, all while delivering the kind of action that viewers have come to expect from the Marvel Cinematic Universe.
97. 'X-Men 2'
IMDb user rating: 7.5
Year released: 2003
Director: Bryan Singer
The second X-Men installment is also one of the franchise's best. After a mutant named Nightcrawler makes an unsuccessful attempt on the president's life, the U.S. government enacts a range of anti-mutant policies, leading to the capture of Professor Xavier and Cyclops. To rescue two of their own, Wolverine and his peers must team up with the likes of Magneto, who's not exactly the most trustworthy mutant.
96. 'The Hunger Games: Catching Fire'
IMDb user rating: 7.5
Year released: 2013
Director: Francis Lawrence
Jennifer Lawrence reprises her role as Katniss Everdeen in this acclaimed sequel, which takes place 12 months after the 74th Hunger Games. As Katniss and Peeta (Josh Hutcherson) embark on a Victor's Tour, Katniss discovers her previous act of defiance has spurred an uprising against the Capitol. After refusing to quell the rebellion, the two champions are thrown into yet another Hunger Games, where they must once again fight for their survival.
95. 'Abbott and Costello Meet Frankenstein'
IMDb user rating: 7.6
Year released: 1948
Director: Charles Barton
Putting a humorous twist on a variety of iconic horror stories, this 1948 film finds comedy duo Abbott and Costello playing a pair of hapless railway porters named Chick and Wilbur. After receiving some mysterious crates from Europe, Chick and Wilbur end up crossing paths with Frankenstein's monster, Dracula, and the Wolf Man. Grateful Dead frontman Jerry Garcia would later call this the "movie that changed [his] life."
94. 'The Time Machine'
IMDb user rating: 7.6
Year released: 1960
Director: George Pal
Based on the famous novella by H.G. Wells, this 1960 sci-fi film sends H. George Wells (Rod Taylor) himself into the future by way of a time machine. At first, Wells thinks he's come upon a futuristic utopia, only to discover things aren't as peaceful as they seem. To show the world as it whizzes by, the movie employed an ingenious time-lapse effect, and subsequently won an Academy Award for Best Visual Effects.
93. 'The Secret of NIMH'
IMDb user rating: 7.6
Year released: 1982
Director: Don Bluth
In this dark animated adventure, a field mouse must cure her son's illness before their home is destroyed by a field plow. Desperately seeking help, she visits a colony of super-intelligent rats, and soon discovers the secret of NIMH. This film marked the directorial debut of former Disney animator Don Bluth, who would go on to make animated features like An American Tail and The Land Before Time.
92. 'Forbidden Planet'
IMDb user rating: 7.6
Year released: 1956
Director: Fred M. Wilcox
In this groundbreaking 1956 sci-fi flick, a team of astronauts come up against their worst nightmares while investigating the disappearance of a planet colony. Loosely based on William Shakespeare's The Tempest, this was the first film to be set entirely on a foreign planet. Equally worthy of note is the forward-thinking electronic score, which helped pave the way for an entirely new genre of music.
91. 'Star Trek: First Contact'
IMDb user rating: 7.6
Year released: 1996
Director: Jonathan Frakes
Directed by Commander William T. Riker himself (aka Jonathan Frakes), this Star Trek film pits the crew of the USS Enterprise-E against The Borg, an evil group of cybernetic aliens. Led by Captain Jean-Luc Picard (Patrick Stewart), the Starfleet journeys into the past, hoping to stop The Borg from changing the course of history. Specifically, Picard and his team must ensure humans and Vulcans make first contact, as they once did ages ago.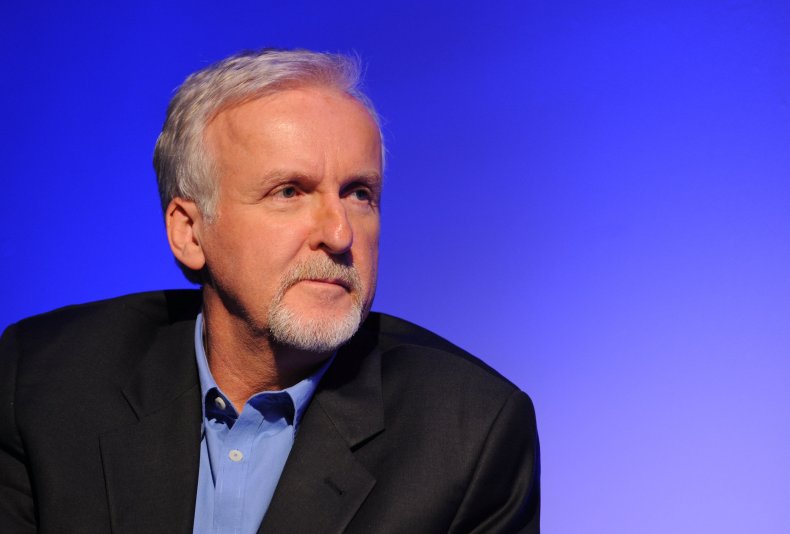 90. 'The Abyss'
IMDb user rating: 7.6
Year released: 1989
Director: James Cameron
It's no secret that director James Cameron has a passion for deep sea exploration, and 1989's The Abyss allowed him to pursue that passion to creative ends. In the movie, a civilian diving team searches for a missing submarine crew, only to encounter a mysterious alien species. Despite respectable box office numbers and solid reviews, the film didn't permeate the cultural sphere with the same tenacity as other Cameron works, though it nevertheless endures as a great sci-fi film.
89. 'Ready Player One'
IMDb user rating: 7.6
Year released: 2018
Director: Steven Spielberg
Adapting his own best-selling novel, author Ernest Cline co-wrote the screenplay for this 2018 film, which Steven Spielberg directed. Relatively true to the source material, Ready Player One takes place in the future, where people spend almost all their time in a virtual world known as OASIS. When the creator of OASIS dies, he leaves behind an Easter egg hunt of epic proportion, sending the film's hero on a perilous quest. Speaking of Easter eggs, the movie is simply overflowing with them.
88. 'Dawn of the Planet of the Apes'
IMDb user rating: 7.6
Year released: 2014
Director: Matt Reeves
A follow-up to 2011's Rise of the Planet of the Apes, this 2014 film takes place 10 years after a deadly virus was unleashed upon the world. As the survivors gather resources and try to keep the power on, a colony of genetically evolved apes grows restless in the woods, wondering if they can trust humans. Ape leader Caesar (Andy Serkis) would prefer to avoid a violent confrontation, but according to his subordinates, it's only a matter of time before the two cultures clash.
87. 'Watchmen'
IMDb user rating: 7.6
Year released: 2009
Director: Zack Snyder
The year is 1985, Cold War paranoia is everywhere, and the 22nd Amendment is no longer in play. President Richard Nixon is serving yet another term, having previously avoided impeachment. Meanwhile, superheroes exist, but they've been forced into early retirement by the government. After one of their own is murdered, a team of former superheroes come out of hiding to prevent their own demise. So goes this comic book adaptation from director Zack Snyder. Did Snyder do the source material justice? Or did he completely botch the execution? Fans and critics are still hashing it out.
86. 'Rise of the Planet of the Apes'
IMDb user rating: 7.6
Year released: 2011
Director: Rupert Wyatt
The modern day Planet of the Apes franchise kicked off with this 2011 film, in which a chimpanzee named Caesar (Andy Serkis) gains humanlike intelligence thanks to an experimental drug. After being ripped from the arms of his caretaker (James Franco), Caesar finds himself behind bars inside an inhospitable ape sanctuary. Putting his newfound brain power to the test, Caesar leads an uprising against his captors, ultimately changing the course of history.
85. 'Star Wars: Episode III - Revenge of the Sith'
IMDb user rating: 7.6
Year released: 2005
Director: George Lucas
George Lucas' Star Wars prequel trilogy culminated with this 2005 installment, which earns higher marks from both fans and critics than its reputation would suggest. Set during the Clone Wars, the movie sees Anakin Skywalker falling under the spell of Sheev Palpatine, who wants to rule over the galaxy. Soon enough, Anakin must choose between the ultimate forces of good and evil. Anyone not living under a rock knows where the story goes from there.
84. 'Dr. Jekyll and Mr. Hyde'
IMDb user rating: 7.7
Year released: 1931
Director: Rouben Mamoulian
Robert Louis Stevenson's timeless story about the duality of man leapt onto the big screen with this 1931 film, which is one among numerous adaptations. In the movie, a brilliant scientist creates a chemical that can separate good from evil. After ingesting the chemical himself, the scientist intermittently transforms into an animalistic beast who commits a series of hideous crimes.
83. 'Seconds'
IMDb user rating: 7.7
Year released: 1966
Director: John Frankenheimer
Ever want to be someone else? In this 1966 cult film, a middle-aged banker named Arthur Hamilton does. Lucky for him, there's a firm that can grant its customers a completely new identity. However, after undergoing the procedure and emerging as a successful artist named Tony Wilson, Hamilton learns the grass isn't always greener on the other side.
82. 'The Incredible Shrinking Man'
IMDb user rating: 7.7
Year released: 1957
Director: Jack Arnold
After being exposed to a mix of radiation and insecticide, a businessman named Scott Cary slowly begins to shrink in this 1957 film. Eventually, he's just a mere 6-inches tall, and struggling to survive in a world of giant spiders and other dangers. Richard Matheson wrote both the screenplay and the original book upon which the film was based.
81. 'Kiss Me Deadly'
IMDb user rating: 7.7
Year released: 1955
Director: Robert Aldrich
Combining elements of film noir and sci-fi to masterful effect, this cult classic from Robert Aldrich follows private investigator Mike Hammer into a world of danger, mystery, and radioactive substances. While arguably tame by today's standards, Kiss Me Deadly was somewhat controversial upon its initial 1955 release. In fact, a special government committee known as the Kefauver Commission claimed the movie was "designed to ruin young viewers."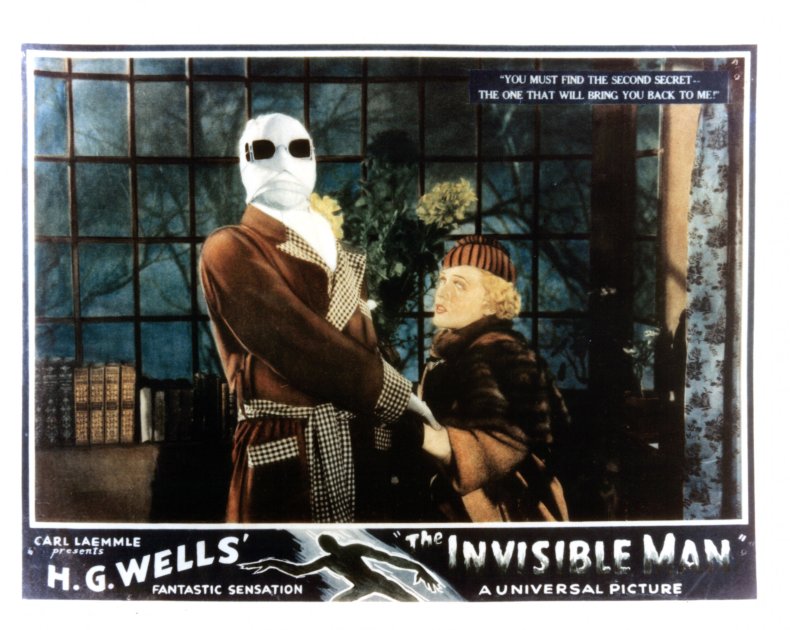 80. 'The Invisible Man'
IMDb user rating: 7.7
Year released: 1933
Director: James Whale
Writer H.G. Wells delivered some of the most enduring science fiction stories of all time, and The Invisible Man was certainly no exception. In this big screen adaptation from 1933, actor Claude Rains tackles the lead role, playing a scientist who unlocks the power of invisibility. Unfortunately, side effects may include total insanity.
79. 'Vampire Hunter D: Bloodlust'
IMDb user rating: 7.7
Year released: 2000
Director: Yoshiaki Kawajiri
Based on the third book in a popular series, this animated film takes place in a distant future, where vampire domination is threatened by bounty hunters. After a young girl is abducted, a half-human, half-vampire named D sets out to save her. While primarily a Japanese film, Vampire Hunter D: Bloodlust was co-produced by an American company, overdubbed for domestic audiences, and released in 12 theaters across the U.S., hence its inclusion on the list.
78. 'Star Trek II: The Wrath of Khan'
IMDb user rating: 7.7
Year released: 1982
Director: Nicholas Meyer
In what's widely considered the best installment of the original Star Trek movie franchise, Captain Kirk (William Shatner), Captain Spock (Leonard Nimoy), and the rest of Starfleet command square off against a former nemesis, Khan Noonien Singh. With absolute power on the mind, Khan sets out to obtain the Genesis Device, which has the unique ability to reorganize matter. To say anything more is to spoil one of the most harrowing endings in sci-fi movie history.
77. 'Close Encounters of the Third Kind'
IMDb user rating: 7.7
Year released: 1977
Director: Steven Spielberg
What began in the early 1970s as a political UFO thriller called Project Blue Book eventually became this family-friendly classic from Steven Spielberg. In the film, an ordinary man and his family play a central role in the first encounter between mankind and alienkind. Like so many early Spielberg efforts, this one permeates with a sense of wonder. Furthermore, it distinguishes itself from the common "alien invasion" movie by way of an optimistic outlook.
76. 'Dark City'
IMDb user rating: 7.7
Year released: 1998
Director: Alex Proyas
On the heels of 1994's The Crow, director Alex Proyas delivered this relatively overlooked sci-fi film, in which a man (Rufus Sewell) wakes up with no memory of his past. As he explores the strange, shape-shifting city around him, the man discovers there are some truly nightmarish secrets lurking beyond the fabric of his reality. Soon, he's trying to outmaneuver a race of alien overlords known as The Strangers, who have the power to control Dark City and nearly all the inhabitants therein.
75. 'A Quiet Place'
IMDb user rating: 7.7
Year released: 2018
Director: John Krasinski
Still fresh on everyone's minds is this taut sci-fi thriller, which takes place in a world overrun by an alien race with a heightened sense of hearing. Surrounded by potential danger on all sides, a man (John Krasinski) and his family struggle to survive, all without making the slightest sound. Meanwhile, his wife's (Emily Blunt) water just broke.
74. 'The Butterfly Effect'
IMDb user rating: 7.7
Year released: 2004
Director: Eric Bress
A popular theory in some scientific circles, the butterfly effect suggests that even the slightest action can trigger a variety of unpredictable outcomes. Putting that theory to the test is this 2004 thriller, starring Ashton Kutcher as a man named Evan. In the film, Evan gains the unique ability to inhabit his childhood body and thereby change the past, only to experience seismic shifts in his present reality.
73. 'Guardians of the Galaxy Vol. 2'
IMDb user rating: 7.7
Year released: 2017
Director: James Gunn
The Guardians are back in this heralded sequel. After Rocket steals some powerful batteries, Peter Quill aka Star Lord (Chris Pratt) and his band of merry misfits find themselves on the run from the Sovereign. During an intense space chase, they're saved by Quill's celestial father, Ego (Kurt Russell), who may have ulterior motives. The jokes and songs fly as fast as the projectiles do. Meanwhile, the fate of the franchise itself still hangs in the balance.
72. 'Star Trek: Into Darkness'
IMDb user rating: 7.7
Year released: 2013
Director: J.J. Abrams
Hollywood superman J.J. Abrams relaunched the Star Trek franchise in 2009 with a big budget prequel, followed by this 2013 sequel. In the film, the USS Enterprise deals with betrayal from within, when a rogue Starfleet operative named John Harrison (Benedict Cumberbatch) attacks headquarters, and then flees into Klingon territory. Upon deeper investigation, Captain Kirk (Chris Pine) and Captain Spock (Zachary Quinto) discover John Harrison's true identity as a genetically altered supervillain named Khan.
71. 'Zombieland'
IMDb user rating: 7.7
Year released: 2009
Director: Ruben Fleischer
Infusing the horror genre with copious amounts of comedy, this 2009 smash hit takes place after a zombie outbreak has eradicated most of mankind. By sticking to a very strict set of rules, a scrawny guy named Columbus (Jesse Eisenberg) manages to survive, though just barely. Joined by a gun-crazy troublemaker (Woody Harrelson), and two no-nonsense sisters (Abigail Breslin and Emma Stone), Columbus embarks on a cross-country trip that's equal parts grotesque and hilarious. Both the original director and original main cast members returned for a sequel in 2019.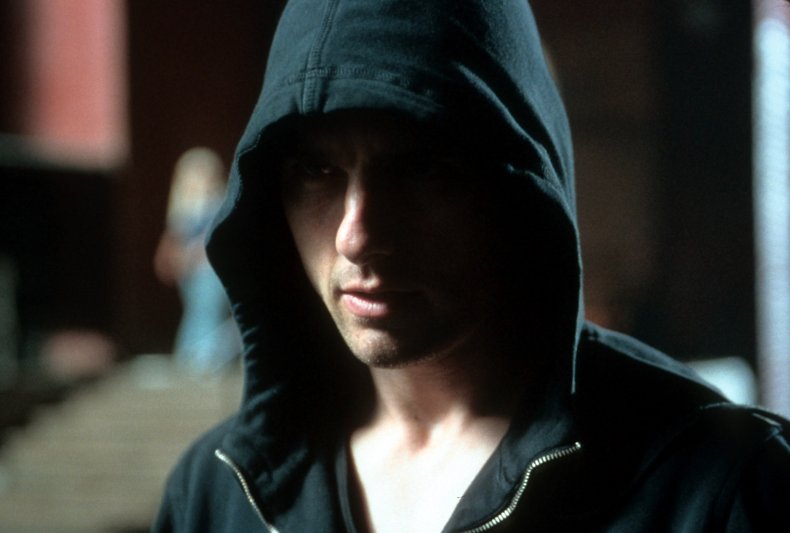 70. 'Minority Report'
IMDb user rating: 7.7
Year released: 2002
Director: Steven Spielberg
Like certain writers before him, sci-fi author Philip K. Dick is no stranger to numerous big screen adaptations. Among them is this 2002 film from Steven Spielberg, which stars Tom Cruise as a cop named John Anderton. To do his job, Anderton relies on the clairvoyant visions of beings called precogs, who can see crimes before they actually occur. After the precogs foresee Anderton himself committing a crime, he goes on the run to prove his future innocence.
69. 'X-Men: First Class'
IMDb user rating: 7.7
Year released: 2011
Director: Matthew Vaughn
This X-Men installment takes viewers back to the beginning of the saga, introducing a range of mutants during their formative years. Working together, best friends Charles Xavier (James McAvoy) and Erik Lehnsherr (Michael Fassbender) team up to help the U.S. government stop a grave threat. However, as cataclysmic events unfold, the two friends embark down two very different paths, adopting their new respective identities along the way.
68. 'Gravity'
IMDb user rating: 7.7
Year released: 2013
Director: Alfonso Cuarón
Viewers flocked in droves to this 2013 3D space adventure, which sees two astronauts (Sandra Bullock and George Clooney) fighting for survival after their shuttle is destroyed. In preparation for her role, Bullock worked with Australian dancers, retraining her body "from the neck down, to react and move as though it's in Zero G." Meanwhile, Alfonso Cuarón directed the film and co-wrote the script with his son, Jonas.
67. 'Invasion of the Body Snatchers'
IMDb user rating: 7.8
Year released: 1956
Director: Don Siegel
This terrifying alien invasion movie was remade a handful of times, but most cinephiles think it's the original 1956 version that reigns supreme—though the 1978 version is likewise held in high regard. In the film, a small town doctor begins to suspect his friends and neighbors aren't who they seem. His worst nightmares are confirmed when he discovers that aliens are in fact replacing humans with drone-like doppelgangers. Released on the heels of McCarthyism, the film is commonly perceived as a thinly veiled warning against the spread of harmful ideologies.
66. 'The Day the Earth Stood Still'
IMDb user rating: 7.8
Year released: 1951
Director: Robert Wise
Not to be confused with the 2008 remake starring Keanu Reeves, this 1951 sci-fi classic kicks off with the arrival of a flying saucer, from which there emerges an alien named Klaatu and his giant robot, Gort. After surveying numerous earthly locales, Klaatu explains he's visiting on behalf of an interplanetary network, that's concerned over mankind's proliferation of nuclear weapons. At long last, Klaatu gives humanity an ultimatum: either figure out how to live in peace, or face total annihilation.
65. 'Gattaca'
IMDb user rating: 7.8
Year released: 1997
Director: Andrew Niccol
This 1997 sci-fi drama takes place in a futuristic society, where every human is categorized according to their genetic makeup. That's bad news for Vincent Freeman (Ethan Hawke), who's restricted from space travel due to his genetic imperfections. Determined to get into space anyway, Freeman assumes the identity of another man, and figures out how to bypass many DNA sample tests. All seems to be going according to plan until the murder of a program director threatens to expose Freeman's true identity.
64. 'Predator'
IMDb user rating: 7.8
Year released: 1987
Director: John McTiernan
Before the sequels and reboots, there was this 1987 original from John McTiernan, about an extraterrestrial warrior with a knack for turning humans into mincemeat. Refusing to go down without a fight, a muscle-bound commando named Dutch (Arnold Schwarzenegger) squares off against the alien predator in a battle to the death. Starring as a young mercenary is screenwriter Shane Black, who provided script changes during the shoot, and recently co-wrote and directed the latest reboot.
63. 'Big Hero 6'
IMDb user rating: 7.8
Year released: 2014
Director: Don Hall
A young boy named Hiro, his inflatable robot, and his group of brainy friends form an unlikely group of superheroes in this animated Disney movie. Based on a Marvel comic book series, Big Hero 6 goes down in the city of San Fransokyo, representing a blend of two distinct cultures. In 2017, Disney Channel continued the story by way of a TV series.
62. 'Back to the Future Part II'
IMDb user rating: 7.8
Year released: 1989
Director: Robert Zemeckis
Michael J. Fox and Christopher Lloyd reprise their respective roles as Marty McFly and Doc Brown in this 1989 sequel, which picks up the story in 2015. Given 2015 is now the past, one might wonder if Robert Zemeckis and company made any accurate predictions. The answer is yes, but with plenty of asterisks. Meanwhile, the film presents a downright wacky adventure through time, as Marty ends up going all the way back to 1955 to stop teenage Biff from becoming a sadistic millionaire.
61. 'Rogue One: A Star Wars Story'
IMDb user rating: 7.8
Year released: 2016
Director: Gareth Edwards
In this Star Wars story, the Rebel Alliance attempts to steal plans for the Death Star from Darth Vader and the Galactic Empire. Joining the rebels in their quest is Jyn Erso (Felicity Jones), the daughter of a former Imperialist officer. Not only do the film's final events take place right before Star Wars: Episode IV - A New Hope begins, but a clever fan created a seamless transition between the two installments.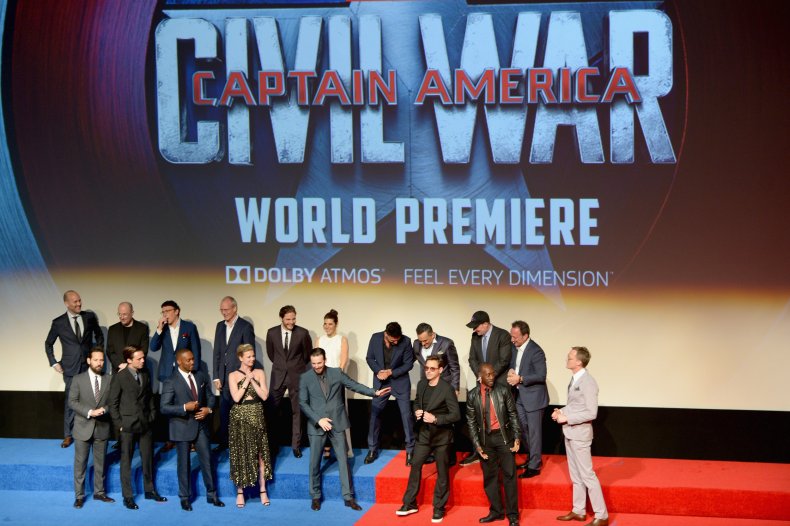 60. 'Captain America: Civil War'
IMDb user rating: 7.8
Year released: 2016
Director: Anthony Russo
The next best thing to a full blown Avengers movie, this 2016 action flick finds members of the beloved superhero squad disagreeing over a new government protocol that would hold them accountable for their actions. Unable to reach a compromise, Captain America (Chris Evans) and Iron Man (Robert Downey Jr.) lead their respective sides into Civil War. To make matters worse, a new villain emerges, who knows a secret that can tear the Avengers even further apart.
59. 'Captain America: The Winter Soldier'
IMDb user rating: 7.8
Year released: 2014
Director: Anthony Russo
Partly inspired by 1970s conspiracy thrillers, this 2014 Marvel movie incorporates themes of political betrayal, with its titular hero being stabbed in the back by his own government. Meanwhile, it is still a comic book film, meaning viewers can still expect plenty of blockbuster action. To that end, Captain America does battle against the Winter Soldier, a brainwashed assassin of considerable fortitude.
58. 'Avatar'
IMDb user rating: 7.8
Year released: 2009
Director: James Cameron
Taking 3D technology to new heights, this insanely successful adventure flick from James Cameron centers on a paraplegic marine named Jake Sully (Sam Worthington). At the behest of his superiors, Sully inhabits the body of a Na'vi, the native humanoid species on the moon Pandora. While Sully's initial task is to help his bosses eradicate the Na'vi and get their hands on a precious mineral, he soon finds himself pledging loyalty to his blue-skinned brethren. A whopping four sequels are in various states of production.
57. 'Batman: Mask of the Phantasm'
IMDb user rating: 7.9
Year released: 1993
Director: Eric Radomski
In this acclaimed animated feature, a nocturnal vigilante is killing off Gotham's most prominent mob bosses, and letting Batman take the fall. Evading both the local police force and the local mob, the caped crusader searches for the true identity of his ruthless counterpart. As if all that wasn't burdensome enough, the Joker comes strolling back into town.
56. 'Cowboy Bebop: The Movie'
IMDb user rating: 7.9
Year released: 2001
Director: Shinichirô Watanabe
Based on a popular anime series, this film takes place in the year 2071, with the bulk of mankind living on various planets and moons in the solar system. After a terrorist unleashes a deadly pathogen upon the population of Mars, the crew of spaceship Bebop hunts for the culprit, in hopes of earning a substantial 300 million woo-long reward. However, as they get closer to the truth, they uncover a much vaster conspiracy. Two versions of the film were released, one with a Japanese voice cast, and the other with an English voice cast.
55. 'Bride of Frankenstein'
IMDb user rating: 7.9
Year released: 1935
Director: James Whale
In this 1935 sequel, Dr. Frankenstein is trying to get out of the evil monster business, but a rival mad scientist pulls him back in. Together, they give Frankenstein's monster (Boris Karloff) a mate, using two skeletons and the heart of a live female. Where did the series go from here? 1939's Son of Frankenstein, naturally.
54. 'Frankenstein'
IMDb user rating: 7.9
Year released: 1931
Director: James Whale
Marking Boris Karloff's debut as Frankenstein's monster, this 1931 sci-fi horror movie brings Mary Shelley's classic tale to life in a timeless fashion. Karloff was such an obscure actor at the time there was a question mark in lieu of his name during the opening credits. Thanks to a subsequent horror boom in Hollywood, which was in part fueled by the success of Frankenstein, Karloff rapidly became one of the industry's biggest stars. Needless to say, his days of being credited with a question mark were over.
53. 'King Kong'
IMDb user rating: 7.9
Year released: 1933
Director: Merian C. Cooper
Former army pilot Merian C. Cooper was living in New York City, and working on a script treatment about gorillas, when he looked up and saw a plane flying over a skyscraper. At that moment, the seed for King Kong was planted in his mind. Soon enough, Cooper was co-directing this 1933 classic, about a giant ape who falls in love with a young actress, and ultimately ends up terrorizing the Big Apple. Numerous remakes would follow, none of which truly capture the magic of the original.
52. 'The Man from Earth'
IMDb user rating: 7.9
Year released: 2007
Director: Richard Schenkman
Made on a shoestring budget, this cerebral indie takes place at the goodbye party for a professor named John Oldman. Surrounded by friends and coworkers, Oldman confesses he's been alive far longer than they could imagine. In fact, he's 14,000 years old, hence the last name. Former Star Trek and Twilight Zone writer Jerome Bixby penned the screenplay. An underwhelming sequel premiered in 2017.
51. 'Mr. Nobody'
IMDb user rating: 7.9
Year released: 2009
Director: Jaco Van Dormael
Expounding upon the multiverse theory, and incorporating a non-linear narrative, this award-winning cult film takes place in 2092. Having discovered the secrets of immortality, mankind watches in wonder as the last known mortal, Nemo Nobody, approaches death. Through a series of contradictory interviews, Nemo recounts three crucial moments in his life, with each respective moment leading to an endless range of possible outcomes.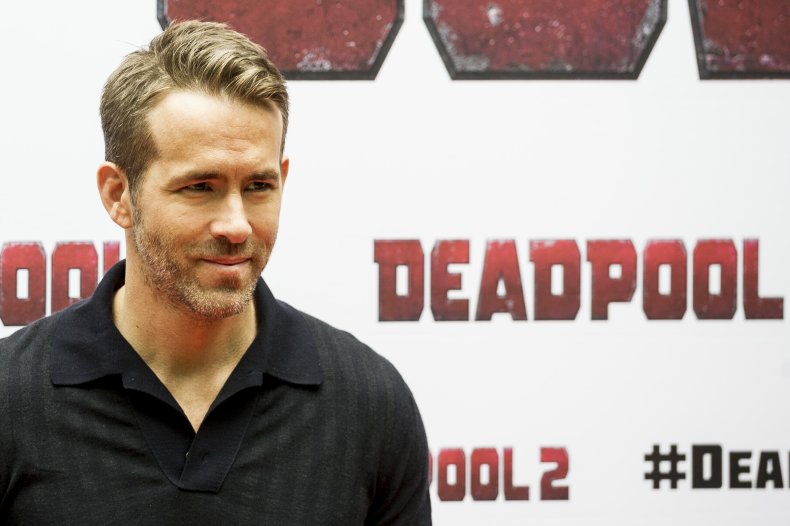 50. 'Deadpool 2'
IMDb user rating: 7.9
Year released: 2018
Director: David Leitch
In the spirit of its predecessor, Deadpool 2 distinguishes itself by way of an aggressively snarky tone, striking the perfect balance between sarcastic humor and explosive violence. This time around, the Merc with a Mouth (Ryan Reynolds) goes to battle against a time-traveling cyborg named Cable (Josh Brolin), who wants to abduct a young boy with supernatural powers. According to rumors, Deadpool will next appear in an upcoming X-Force movie, though details remain scarce.
49. 'Serenity'
IMDb user rating: 7.9
Year released: 2005
Director: Joss Whedon
Written and directed by Joss Whedon, this cult sci-fi adventure flick follows the renegade crew of spaceship Serenity, as they take aboard a telepathic fugitive named River Tam. As a result of their hospitality, the fleet soon finds itself in the crosshairs of a ruthless regime who will stop at nothing to get River back. Meanwhile, the real threat might already be onboard. Set in the 26th century, the movie expands upon Whedon's acclaimed, but short-lived TV series, Firefly.
48. 'E.T. the Extra-Terrestrial'
IMDb user rating: 7.9
Year released: 1982
Director: Steven Spielberg
Quintessential viewing for children of all ages, this 1982 film chronicles the symbiotic relationship between a young boy named Elliott (Henry Thomas) and his androgynous alien friend. Featured in the film is a scene so iconic it would later become the logo for Steven Spielberg's production company, Amblin Entertainment. Of course, Elliott and E.T. soaring past the full moon is but one among countless memorable moments in this timeless classic.
47. 'Thor: Ragnarok'
IMDb user rating: 7.9
Year released: 2017
Director: Taika Waititi
2017's Thor: Ragnarok finds its titular hero racing against time before his home planet is destroyed by Hela, the Asgardian goddess of death. Distinguishing this installment from its predecessors is a humorous tone, and an eye-catching palette of neon hues. Due to the film's infectious personality, the Thor franchise itself was arguably given a new lease on life.
46. 'Children of Men'
IMDb user rating: 7.9
Year released: 2006
Director: Alfonso Cuarón
Based on a novel by P.D. James, this gripping sci-fi thriller takes place in a future where the human population is no longer able to reproduce. Surrounded by chaos on all sides, a man (Clive Owen) risks his life transporting a woman to sanctuary. What's so special about the woman? She's pregnant, and everyone wants to get their hands on her baby.
45. 'Arrival'
IMDb user rating: 7.9
Year released: 2016
Director: Denis Villeneuve
In the spirit of movies like Close Encounters of the Third Kind, this 2016 film kicks off with the arrival of massive extraterrestrial vessels on Earth. Unable to understand what the alien's motives are, the U.S. government hires an expert linguist (Amy Adams) to decipher their language. Can she learn how to communicate before it's too late? To lend the film an authentic vibe, director Denis Villeneuve and screenwriter Eric Heisserer actually created an entirely new language.
44. 'Edge of Tomorrow'
IMDb user rating: 7.9
Year released: 2014
Director: Doug Liman
Initially underperforming in theaters, this wild sci-fi adventure eventually caught on with audiences, and now there are even plans for a sequel. Based on a graphic novel, the movie takes place during a future war between mankind and alien invaders. After a man (Tom Cruise) is enlisted to fight against his will, he inherits the unique ability to live the same day over and over again, which he eventually uses to his advantage. When it was released on DVD, the movie repositioned its title as Live Die Repeat: Edge of Tomorrow.
43. 'District 9'
IMDb user rating: 7.9
Year released: 2009
Director: Neill Blomkamp
Rife with sociological overtones, this 2009 surprise hit imagines a society where aliens exist here on Earth, but are forced to live in a militarized slum called District 9. When a government agent is hired to evict the aliens from their home, he ends up being exposed to some of their biotechnology, leading to a radical shift in his perspective. Filmed in an actual Johannesburg ghetto, the movie explores prescient themes of ethnic divides.
42. 'Iron Man'
IMDb user rating: 7.9
Year released: 2008
Director: Jon Favreau
The Marvel movie that started it all still endures as one of the best installments in the MCU. At the heart of 2008's Iron Man is weapons magnate Tony Stark (Robert Downey Jr.), who ends up in captivity during a trip to Afghanistan. To escape imprisonment, Stark creates a weaponized suit of armor, thereby spawning his newfound gig as a superhero, and likewise spawning Marvel's dominance over the live action film industry.
41. 'Isle of Dogs'
IMDb user rating: 8.0
Year released: 2018
Director: Wes Anderson
Returning to an aesthetic he'd previously explored in Fantastic Mr. Fox, Wes Anderson delivered this stop-motion sci-fi comedy adventure in 2018. The film takes place in a future Japan—where a flu outbreak has exiled all canines to Trash Island—and follows a young boy as he searches for his missing dog. Providing their respective voices are a variety of notable actors and actresses, including Bryan Cranston, Bill Murray, Greta Gerwig, and Edward Norton, among others.
40. 'The Iron Giant'
IMDb user rating: 8.0
Year released: 1999
Director: Brad Bird
Before dazzling audiences with movies like The Incredibles and Ratatouille, animation veteran Brad Bird released this cult classic in 1999. Based on a book, the movie chronicles the adventures of a young boy and his giant robot friend, who forge a tight bond as they flee from a paranoid government agent. Actor Vin Diesel voices the giant who mostly issues guttural sounds in lieu of actual dialogue. Diesel would later put those same nonverbal skills to work when providing the voice of Groot for the Guardians of the Galaxy franchise.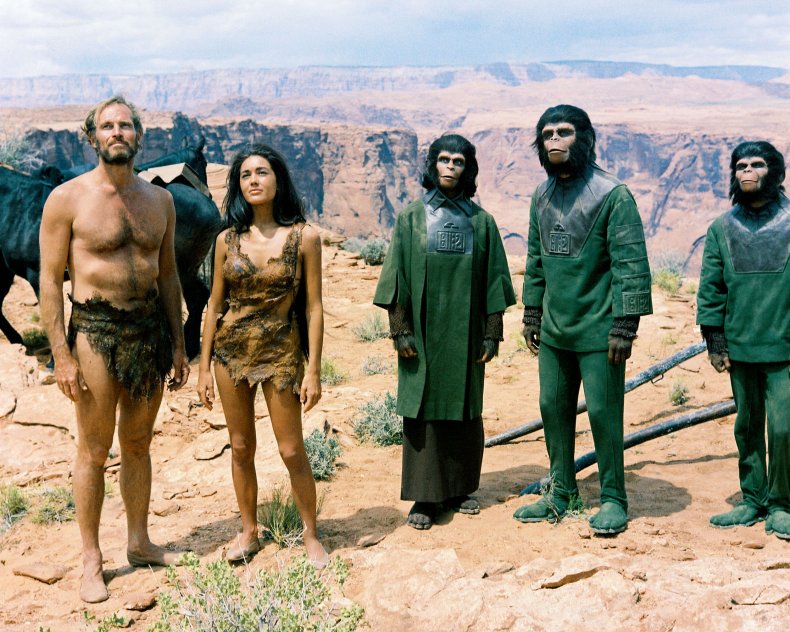 39. 'Planet of the Apes'
IMDb user rating: 8.0
Year released: 1968
Director: Franklin J. Schaffner
Featuring one of the best surprise endings in movie history, the original Planet of the Apes paved the way for a string of sequels, not to mention the 2001 remake or the recent franchise reboot. In the film, an astronaut (Charlton Heston) crash lands on a strange planet, where super-intelligent apes run the show and humans are considered an inferior species. Co-written by Twilight Zone creator Rod Serling, the movie delivers a range of prescient allegories.
38. 'Brazil'
IMDb user rating: 8.0
Year released: 1985
Director: Terry Gilliam
Former Monty Python member Terry Gilliam infused George Orwell's 1984 with his unique satirical sensibility in this cult classic. Set in an overly bureaucratic future society, Brazil centers on a low-level government employee named Sam Lowry (Jonathan Pryce), who daydreams of heroism and escape from the doldrums of his claustrophobic office. After manipulating documents for the love of a woman, Lowry finds himself on the run from government officials. Suffice to say, it's not exactly the escape he was hoping for.
37. 'Her'
IMDb user rating: 8.0
Year released: 2013
Director: Spike Jonze
This 2013 sci-fi dramedy might take place in the future, but in some ways, its premise has already arrived. Starring Joaquin Phoenix as Theodore Twombly, the film depicts a blossoming romance between Twombly and his sentient operating system, Samantha (voiced by Scarlett Johansson). Against all conceivable odds, the two form a genuine romantic relationship, but can it last?
36. 'Twelve Monkeys'
IMDb user rating: 8.0
Year released: 1995
Director: Terry Gilliam
Inspired by a French short film from 1962, this surrealist epic takes place decades after a deadly virus has wiped out most of mankind, sending the survivors underground. Despite their limited resources, humans have miraculously figured out how travel through time, and so a man (Bruce Willis) is sent back to 1996. His mission is relatively simple: figure out how the epidemic started so that future humans might cure the disease. Unfortunately, time travel isn't exactly a perfect science, and it does tend to take a toll on one's mental health.
35. 'Star Trek'
IMDb user rating: 8.0
Year released: 2009
Director: J.J. Abrams
J.J. Abrams resurrected the Star Trek movie franchise with considerable panache in 2009, when he unleashed this action-packed prequel. It stars Chris Pine as a young and rebellious James T. Kirk, who struggles to fill the shoes of his deceased father, a former ship captain. After an emergency breaks out on Vulcan, Kirk joins a young crew of cadets aboard the USS Enterprise. Thus begins one of the most enduring sci-fi sagas of all time.
34. 'X-Men: Days of Future Past'
IMDb user rating: 8.0
Year released: 2014
Director: Bryan Singer
The seventh film of the X-Men franchise opens in the future, where a range of indestructible robots known as sentinels are destroying everything in their path. To stop the robots, a group of heroic mutants uncover a nifty time travel hack, which involves having Logan aka Wolverine inhabit his 1973 body. With help from his 1970s peers (i.e. the players from X-Men: First Class), Logan sets out to stop the sentinel program from getting off the ground.
33. 'The Martian'
IMDb user rating: 8.0
Year released: 2015
Director: Ridley Scott
Based on the best-selling novel by Andy Weir, this similarly successful film opens on Mars, and dives right into the action, with a massive storm separating an astronaut (Matt Damon) from his team. Presumed dead, and thereby abandoned, the astronaut finds himself alone on a completely foreign planet, where he must learn how to survive using the sparest of means. Poop potatoes, anyone?
32. 'The Terminator'
IMDb user rating: 8.0
Year released: 1984
Director: James Cameron
Inspired by his own feverish nightmare, director James Cameron created this iconic sci-fi thriller, about a cyborg (Arnold Schwarzenegger) who travels back in time to assassinate a waitress (Linda Hamilton). To combat the cyborg, a human resistance fighter (Michael Biehn) is also sent back in time, and he explains to the waitress that her future son, John Connor, will one day lead mankind in the war against machines. True to its origins, the movie imparts a nightmarish vibe, and throws in a mind-boggling predestination paradox for good measure. Numerous sequels and video games would follow.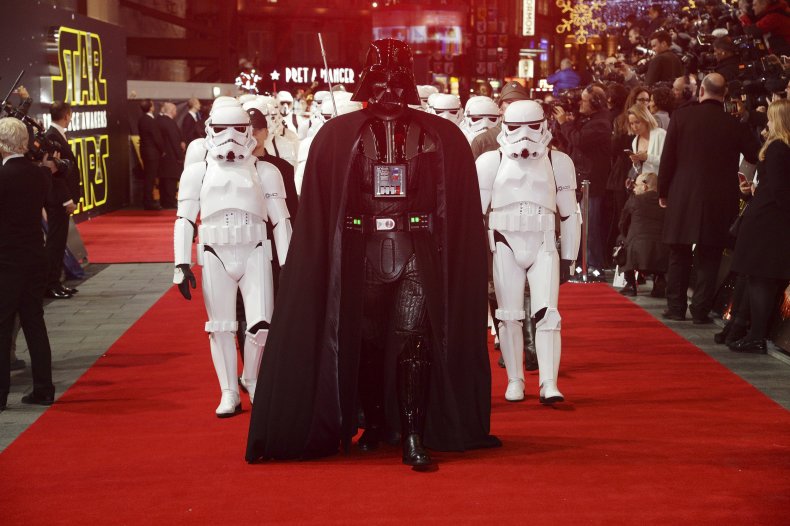 31. 'Star Wars: The Force Awakens'
IMDb user rating: 8.0
Year released: 2015
Director: J.J. Abrams
From reboot master J.J. Abrams came the movie that most Star Wars fans were waiting for. Sticking closely—some say too closely—to the tone and story of A New Hope, The Force Awakens introduces a boatload of new characters and even brings back some old ones. This time around, it's a young woman named Rey (Daisy Ridley) who must fulfill the hero's journey, namely by taking on Kylo Ren (Adam Driver) and the First Order, and manifesting The Force from within.
30. 'Deadpool'
IMDb user rating: 8.0
Year released: 2016
Director: Tim Miller
Capitalizing on its hard "R" rating, this 2016 comic book movie delivers an endless barrage of dirty jokes and blood-soaked violence, occasionally pausing to break the fourth wall. Needless to say, audiences were in love, and Deadpool earned just under $800 million worldwide on a relatively modest budget. In the film, an invincible mutant rescues his beloved from the clutches of an evil villain. Playing the title character to perfection is actor Ryan Reynolds, who more than makes up for his disastrous turn in 2011's Green Lantern.
29. 'Incredibles 2'
IMDb user rating: 8.1
Year released: 2018
Director: Brad Bird
The world's favorite family of superheroes are back in this wildly successful sequel from Pixar, which soared past the $1 billion mark faster than any other animated film in history. Written and directed by Brad Bird, the film sees Mr. Incredible staying at home to watch the kids while his wife, Elastigirl, embarks on a world-saving adventure. Of course, knowing this family, it won't be too long before they're all fighting side by side.
28. 'Nausicaä of the Valley of the Wind'
IMDb user rating: 8.1
Year released: 1984
Director: Hayao Miyazaki
Acclaimed Japanese artist Hayao Miyazaki might be best known for works like Spirited Away and Princess Mononoke, but also worthy of note is this 1984 fantasy film, which incorporates ecological themes. It follows the adventures of a peace-loving warrior named Princess Nausicaä, who tries to stop two nations from battling one another before the planet itself gets destroyed. In the wake of its success, Miyazaki co-founded Studio Ghibli, the production house behind his most iconic films.
27. 'The Thing'
IMDb user rating: 8.1
Year released: 1982
Director: John Carpenter
Upgrading a classic horror film—and the famous short story before it—for modern audiences, Hollywood legend John Carpenter unleashed The Thing in 1982. Set in a remote corner of Antarctica, the movie pits an isolated research team against a hostile alien who has the ability to assume the identity of its victims. Known for its jaw-dropping special effects, the movie deftly combines elements of mystery, horror and sci-fi. Kurt Russell stars.
26. 'Blade Runner 2049'
IMDb user rating: 8.1
Year released: 2017
Director: Denis Villeneuve
This follow-up to the cult sci-fi film Blade Runner takes place 30 years after the original, and follows a young bounty hunter (Ryan Gosling) as he tracks down replicants, uncovering a vast conspiracy in the process. Appearing about halfway through the film is actor Harrison Ford, who reprises his role as Rick Deckard. While the movie did open to a palpable sense of anticipation, it underperformed at the box office, meaning Blade Runner 2079 probably won't appear anytime soon.
25. 'Logan'
IMDb user rating: 8.1
Year released: 2017
Director: James Mangold
The final film of the Wolverine trilogy is also the best, with Hugh Jackman reportedly donning the deadly claws for the last time. Set in a futuristic wasteland where the mutant population has dwindled, the movie finds Logan struggling to protect an ailing Professor Xavier and frequently succumbing to the lures of alcoholism. However, when he's asked to escort a young female mutant to the Canadian border, Logan discovers there's still some life left in him yet.
24. 'Donnie Darko'
IMDb user rating: 8.1
Year released: 2001
Director: Richard Kelly
The ultimate modern day cult classic, Donnie Darko tells the story of a troubled teenager (Jake Gyllenhaal) who narrowly escapes death, and proceeds to grapple with metaphysical phenomenon and a hallucinatory bunny. Thanks to the film's mind-bending premise, there are many theories as to what it all means. A subsequent director's cut provided more questions and frustrations than it did answers.
23. 'Mad Max: Fury Road'
IMDb user rating: 8.1
Year released: 2015
Director: George Miller
Who knew that George Miller's original Mad Max—made for a mere $350,000—would eventually pave the way for this $150 million epic? Starring Tom Hardy as the post-apocalyptic warrior and introducing Charlize Theron as his renegade counterpart, Furiosa, the movie sends both heroes on a desert chase of epic proportion. Hot on their tail is a vicious warlord and his endless supply of pale-skinned minions.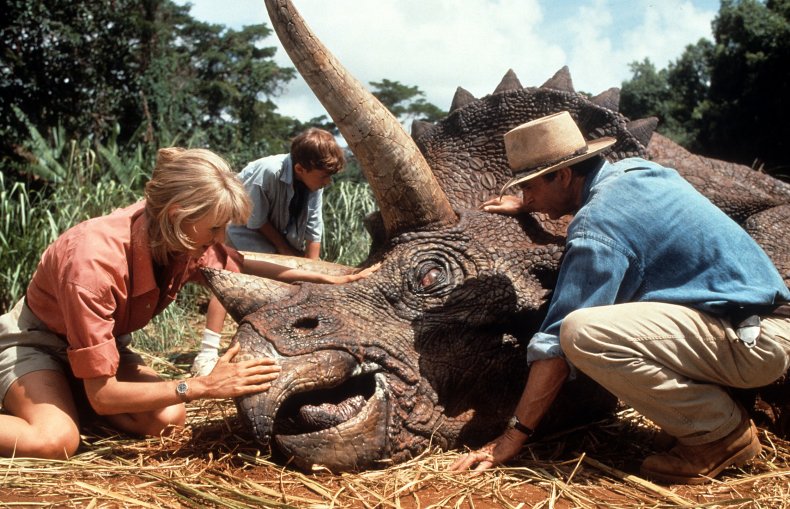 22. 'Jurassic Park'
IMDb user rating: 8.1
Year released: 1993
Director: Steven Spielberg
Groundbreaking for its use of CGI, Steven Spielberg's Jurassic Park is also one heck of a terrific ride. Based on the best-selling novel by Michael Crichton, the film takes place in a theme park where dinosaurs have been brought back to life by way of ancient DNA. When the greedy actions of a park employee lead to a breakdown in the security systems, a number of carnivorous dinosaurs break free, and it turns out they're hungry. Over two decades later, this franchise is still tearing things up at the box office.
21. 'The Truman Show'
IMDb user rating: 8.1
Year released: 1998
Director: Peter Weir
While most viewers might not think of The Truman Show as sci-fi per se, it does incorporate a range of technological achievements, namely the construction of an entire fake world. Inhabiting the world are thousands of actors and actresses, a slew of hidden cameras, and an unwitting man named Truman Burbank (Jim Carrey), whose entire existence is the subject of a nonstop reality show. Overseeing the voyeuristic endeavor is a megalomaniac named Christof, played by Ed Harris.
20. 'Guardians of the Galaxy'
IMDb user rating: 8.1
Year released: 2014
Director: James Gunn
One of the MCU's biggest surprises, this 2014 smash hit centers on a group of intergalactic criminals, who must join forces to stop an evil villain before he takes over the entire galaxy. Leading the way is an Earth-born bounty hunter named Peter Quill (Chris Pratt), also known as Star Lord. Among Quill's motley crew, one will find a talking raccoon (voiced by Bradley Cooper), a sentient tree of few words (voiced by Vin Diesel), a green-skinned warrior (Zoe Saldana), and a destroyer named Drax (Dave Bautista).
19. 'The Avengers'
IMDb user rating: 8.1
Year released: 2012
Director: Joss Whedon
The first movie to put Marvel's most important superheroes, at the time, in one place, The Avengers finds Iron Man, Thor, Captain America, The Hulk, Black Widow, and Hawkeye taking on the mischievous Loki and his alien army. Overseeing the operation is Nick Fury, played by Samuel L. Jackson. This is a film so popular that its end credits scene—in which the Avengers eat shawarma—caused actual shawarma sales to soar.
18. 'Blade Runner'
IMDb user rating: 8.2
Year released: 1982
Director: Ridley Scott
Ridley Scott's arthouse answer to Star Wars follows a Blade Runner named Rick Deckard (Harrison Ford) as he tracks down four rogue replicants. Replicants are genetically engineered humans created for hard labor on distant colonies, whose four-year life spans come built-in to their DNA. Against a backdrop of eye-popping visuals and lush music, Deckard hunts down each replicant one by one, grappling with some philosophical conundrums along the way.
17. 'V for Vendetta'
IMDb user rating: 8.2
Year released: 2005
Director: James McTeigue
"Remember, remember, the fifth of November…" So begins this acclaimed 2005 adventure, which was co-written by the Wachowski siblings. Set in a future British society overrun by tyranny, the film tells the story of Evey Hammond (Natalie Portman) and her mysterious cohort, V (Hugo Weaving). Together, the two heroes learn from England's past and help reshape its future by whatever means necessary.
16. '2001: A Space Odyssey'
IMDb user rating: 8.3
Year released: 1968
Director: Stanley Kubrick
The year 2001 might have come and gone without any star children or monoliths, but this sci-fi masterpiece from Stanley Kubrick is nevertheless as visionary as it ever was. After opening with the evolution of mankind's apelike ancestors, the movie soars into space and soon follows a small crew of astronauts on a secret mission to Jupiter… and beyond. Aboard the ship is an advanced computer system known as HAL, who begins to exhibit some troubling behavior as the mission progresses.
15. 'A Clockwork Orange'
IMDb user rating: 8.3
Year released: 1971
Director: Stanley Kubrick
After sending viewers through space, Stanley Kubrick brought them down to Earth with a cruel thud by way of this 1971 cult classic. Set in future England, A Clockwork Orange chronicles the ultraviolent adventures of its protagonist, an utterly amoral thug named Alex (Malcolm McDowell). Along with his fellow droogs, Alex commits a range of atrocities, sometimes while singing a happy tune. Eventually, he's sent to prison, where he partakes in a conditioning program that robs him of his ability to commit crime. Upon being released back into society, Alex discovers the tables have turned, as his former victims become his tormentors.
14. 'Eternal Sunshine of the Spotless Mind'
IMDb user rating: 8.3
Year released: 2004
Director: Michel Gondry
If recent headlines are to be believed, this surrealist film might one day soon be the stuff of science, minus the fiction. Directed by Michel Gondry from a Charlie Kaufman script, Eternal Sunshine of the Spotless Mind stars Jim Carrey as Joel Barish, a man who wishes he could erase ex-girlfriend Clementine (Kate Winslet) from his memory. As it turns out, there's a medical procedure that will do just that. Things only get weirder from there.
13. 'Star Wars: Episode VI - Return of the Jedi'
IMDb user rating: 8.3
Year released: 1983
Director: Richard Marquand
The original Star Wars trilogy culminated with this 1983 installment, in which Luke Skywalker and the rebels square off against Darth Vader and the evil Empire for the last time. Before that can go down, Luke must rescue Han Solo and Princess Leia from the clutches of a grotesque gangster named Jabba the Hutt. At the end of the film, viewers meet a furry species known as Ewoks, who call the forest moon of Endor their home. Originally, Endor was going to be populated by Wookies, but Lucas and company realized Wookies were technically too advanced for such tribal behavior. Thus, Ewoks.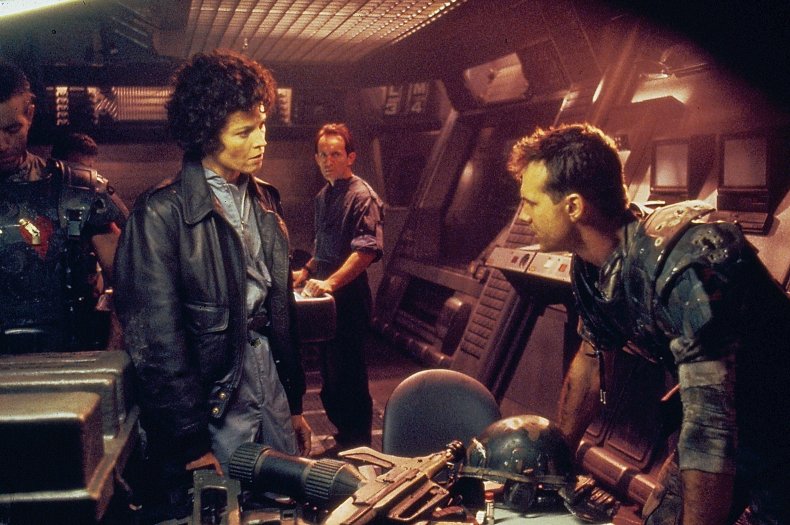 12. 'Aliens'
IMDb user rating: 8.4
Year released: 1986
Director: James Cameron
For this blockbuster sequel to 1979's Alien, director James Cameron cranked up the dial in virtually every department, delivering a longer runtime, more action, and more aliens, including a big momma alien. Set 57 years after the original, the film finds Ripley (Sigourney Weaver) waking up on a salvage ship. Soon enough, her worst fears are realized, as she joins a team of marines on a trip to a moon she knows all too well, and acid-spewing creatures await.
11. 'WALL·E'
IMDb user rating: 8.4
Year released: 2008
Director: Andrew Stanton
This 2008 Pixar film finds the normally optimistic studio in a downright scathing mood. Specifically, it opens on a future Earth where the trash problem became so bad that humans took off. After wading its way through piles of waste, a lovable robot named WALL·E boards a manned spaceship. At long last, viewers can see what humans have been up since destroying the planet: watching TV and eating food, naturally.
10. 'Alien'
IMDb user rating: 8.5
Year released: 1979
Director: Ridley Scott
Before battling scores of aliens in the 1986 sequel, Ripley took on just one in this 1979 original. It all starts when the crew of spaceship Nostromo picks up a deadly lifeform, which proceeds to wreak total havoc in the vein of an acid-spitting serial killer. A milestone in the horror sci-fi genre, the film features a stomach-churning historic scene.
9. 'Terminator 2'
IMDb user rating: 8.5
Year released: 1991
Director: James Cameron
Armed with a much bigger budget and considerably more experience, James Cameron followed up his original cult classic with this groundbreaking sequel. In the film, two cyborgs are sent back from the future, one to kill John Connor (Edward Furlong) and another to protect him. Representing a surprise turn of events, Arnold Schwarzenegger plays the good cyborg this time around. But is he a match for the T-1000 (Robert Patrick), a supremely advanced cyborg made of liquid metal?
8. 'Back to the Future'
IMDb user rating: 8.5
Year released: 1985
Director: Robert Zemeckis
In this truly timeless sci-fi comedy, Marty McFly (Michael J. Fox) journeys 30 years into the past by way of a souped up Delorean. Once there, he ends up being romantically pursued by his teenage mother, thereby compromising his own existence. With help from Doc Brown (Christopher Lloyd), Marty works on getting his parents back together for the first time, and getting himself back to the future.
7. 'The Prestige'
IMDb user rating: 8.5
Year released: 2006
Director: Christopher Nolan
Christopher Nolan co-wrote and directed this 2006 film, which combines elements of history, drama, and science fiction. Set toward the end of the 19th century, the film follows two magicians (Christian Bale and Hugh Jackman) as they try to outwit one another through their respective acts. After the rivalry gets personal, each magician goes to extreme lengths in his respective pursuit of the ultimate magic trick.
6. 'Avengers: Infinity War'
IMDb user rating: 8.6
Year released: 2018
Director: Anthony Russo
In this Avengers installment Thanos (Josh Brolin) is on the hunt for six Infinity Stones, which will bring him unspeakable amounts of power. With the fate of the galaxy hanging in the balance, the world's foremost superheroes join forces to stop Thanos in his tracks. This Marvel epic was the fastest movie ever to cross the $1 billion mark in worldwide grosses.
5. 'Star Wars: Episode IV - A New Hope'
IMDb user rating: 8.6
Year released: 1977
Director: George Lucas
Hollywood's endless space opera began in 1977 with this game-changing film from George Lucas, in which a young man named Luke Skywalker (Mark Hamill) joins the rebels in their fight against Darth Vader and the Imperial Forces. Getting in on the fun are a range of characters who have since become immortalized via every conceivable outlet, including waffle makers. Sir Alec Guinness (who plays Obi Wan Kenobi) once referred to Star Wars as "fairy-tale rubbish." Millions upon millions of fans would beg to differ.
4. 'Interstellar'
IMDb user rating: 8.6
Year released: 2014
Director: Christopher Nolan
Set in a future that's potentially too close for comfort, this 2014 Christopher Nolan film finds mankind under threat from a host of climate-related disasters. In search of a solution, a team of explorers journey through space, where they hope to find an inhabitable planet. What follows is a mix of hard science and earnest philosophy, some of which is accurate and most of which is confusing. Matthew McConaughey, Jessica Chastain, and Anne Hathaway star.
3. 'The Matrix'
IMDb user rating: 8.7
Year released: 1999
Director: Lana Wachowski, Lilly Wachowski
During the Super Bowl in 1999, a movie trailer flashed a series of compelling images across the screen, all without giving a single aspect of the plot away. Just a few months later, people lined up in droves to unwrap the riddle of The Matrix. What they got in return was one of the greatest films of the modern era, about a computer hacker named Neo (Keanu Reeves) who uncovers the true nature of reality. Two sequels would follow, neither of them coming close to the original's brilliant mix of sci-fi, philosophy, and action.
2. 'Star Wars: Episode V - The Empire Strikes Back'
IMDb user rating: 8.8
Year released: 1980
Director: Irvin Kershner
For countless fans, this 1980 Star Wars installment is as good as the never-ending franchise gets. After having their precious Death Star destroyed, Darth Vader and the Imperialist Forces go on the hunt for Luke Skywalker and his rebel brethren. Meanwhile, Luke pays a visit to an ancient Jedi knight named Yoda, who helps him unlock the secrets of the Force. The action culminates with a reveal that's still rendering a formidable impression upon new generations of viewers.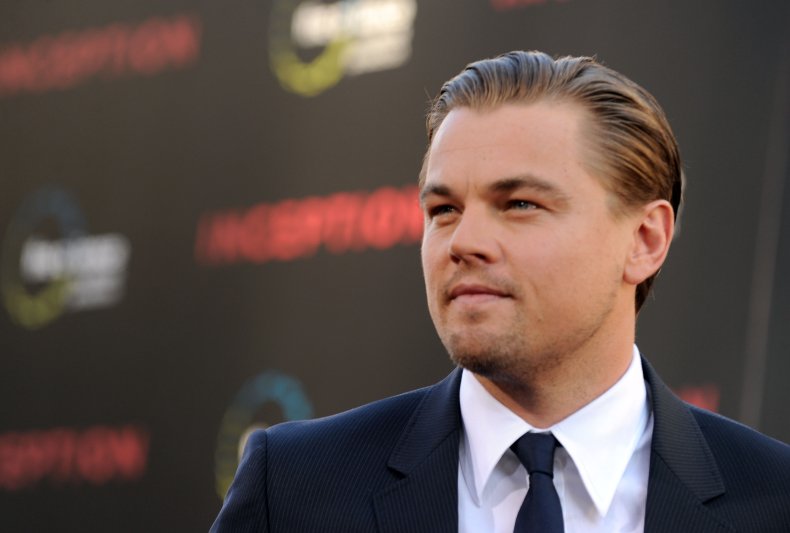 1. 'Inception'
IMDb user rating: 8.8
Year released: 2010
Director: Christopher Nolan
This heady sci-fi thriller stars Leonardo DiCaprio as a thief who's skilled at the art of extraction, meaning he's able to enter other people's dream worlds to retrieve information and change their minds. After being hired for a dangerous assignment, the thief and his team find themselves going deeper and deeper into the target's dream world, potentially to a point of no return. Christopher Nolan initially conceived the idea as a horror movie in the early 2000s and continued to toy with it until landing on the final version.