100 European Rabbis Attend Self-Defence Conference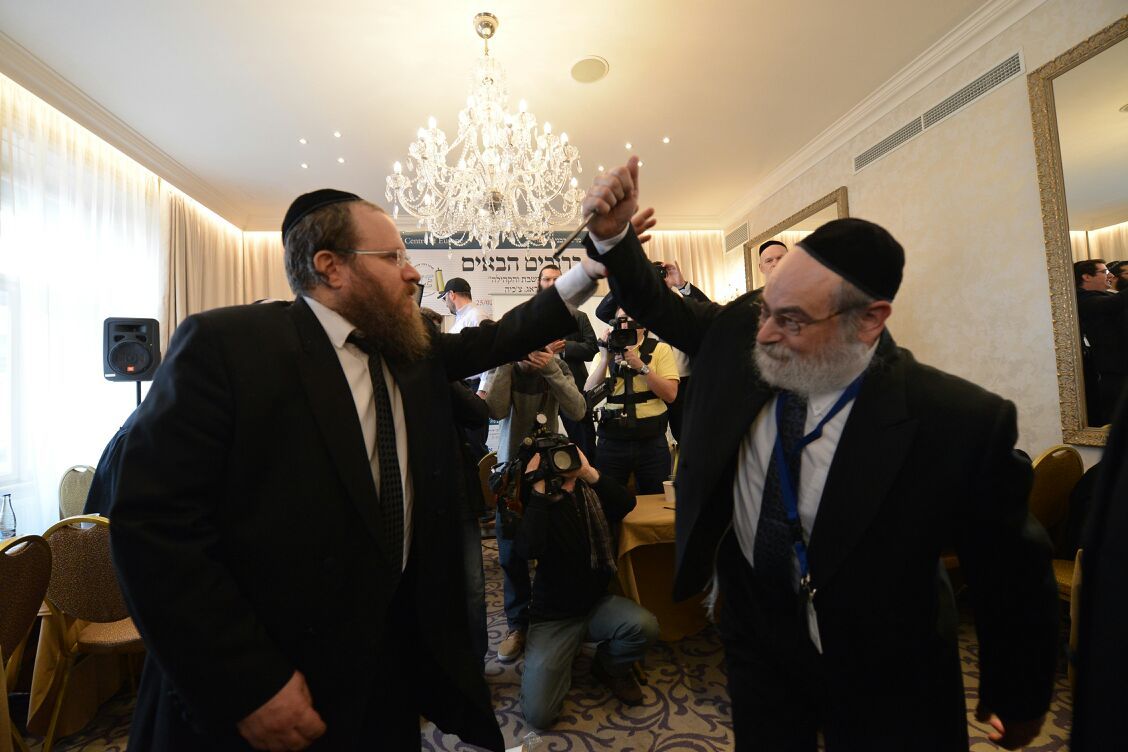 A prominent Jewish leader led a self-defence conference for European rabbis this week, after arguing that they need to be equipped to defend themselves from antisemitic attacks.
The conference was held in Prague and attended by approximately 100 rabbis from across Europe. The religious leaders were taught how to protect themselves from knife attacks and administer first aid in case of emergency, including how to treat stabbing wounds.
Rabbi Menachem Margolin, director general of the Rabbinical Centre for Europe (RCE) and the European Jewish Association (EJA), who organised the conference says the sessions had been planned following a recent spate of antisemitic attacks.
"Everybody speaks about antisemitism when big things happen, such as the shootings in France and Denmark. For us it is a symptom of the main issue, the growth of antisemitism in Europe," he says.
He denies that the conference was encouraging vigilante Jewish self-protection groups, despite reiterating that European governments were not taking the problem seriously enough.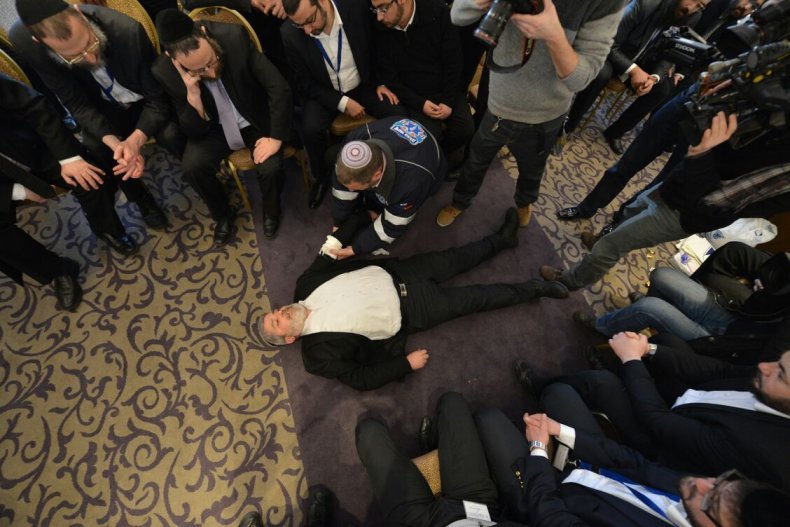 "God forbid if people would take the law into their own hands, of course no one will do that. What we are trying to teach the rabbis is how to defend themselves if they were attacked by someone carrying a knife," says Rabbi Margolin.
He explains that those who are easily idefinitifable as Jews, such as rabbis, are more prone to attack. "When a rabbi walks in the street on the way to synagogue or back home, the rabbi is a target. The majority of attacks were against those who looked Jewish.
"We can't ask the police to send an officer for every rabbi walking in Europe so we are teaching rabbis how to defend themselves if they are attacked," he says.
Newsweek recently reported how, following attacks on Jewish groups in Paris and Copenhagen, Rabbi Margolin called for changes in gun licensing laws to allow designated members of Jewish communities and institutions to be armed for self-defence.
He has also once again called on European governments to provide 24/7 protection for Jewish institutions such as synagogues, kosher supermarkets and Jewish schools. He also says that, in the absence of government protection, future conferences on self-defence for Jewish leaders were in the pipeline.
One of the conference attendees, Rabbi Binyomin Jacobs, chief rabbi of the Netherlands, said he experiences verbal abuse on a daily basis. He also says he has had stones thrown at the windows of his house and even that he was once hit by a car in a racially-motivated attack.
"[The conference] was very successful," he said. "I don't think there is a rise in antisemitism but I think it's more visible. People are not ashamed to speak openly against Jews and that is a serious issue. It's not only against Jews, it's also against Christianity. It is a disease in the world."
The Community Security Trust provides physical training and security to British Jews. Communications director Mark Gardener says: "We have consistently advised all the Jewish communities to rigorously implement existing security procedures. We are continuing to work across the community to see whether further security measures can be strengthened."
Earlier this month, a gunman killed Dan Uzan, 37, who was guarding a bat mitzvah celebration at the main synagogue in Copenhagen. Following the attack, Danish prime minister Helle Thorning-Schmidt said she would do everything possible to protect Denmark's Jewish community.
In January, gunman Amedy Coulibaly killed four hostages after storming a kosher supermarket in the Porte de Vincennes area of Paris. French publication Le Nouvel Observateur have obtained video footage in which Coulibaly is heard making antisemitic comments and kills one of the hostages after he identified himself as being Jewish.