'The 100' Show Boss Reveals Why They Killed Bellamy in Latest Episode
The 100 really proved that anyone can die in the last three episodes of The CW after the show killed off a fan-favorite character in Season 7, Episode 13, titled "Blood Giant." Bellamy Blake (played by Bob Morley) was shot by Clarke Griffin (Eliza Taylor) after he threatened to hand Madi's (Lola Flanery) notebook of pictures of the future to the authorities.
As Bellamy has been a major part of the show since its first-ever episode, and was in a will-they-won't-they relationship with Clarke, this was a major blow for fans—particularly fans of the "Bellarke" relationship.
After the character had died, The 100 showrunner Jason Rothenberg tweeted a statement about why the show had decided to kill off the character so close to the series finale.
He wrote: "For seven seasons, The 100 has been a show about the dark things that humanity will do to survive and the toll those deeds take on our heroes' souls."
"We knew Bellamy's death had to go to the heart of what the show was all about: Survival. Who you're willing to protect. And who you're willing to sacrifice."
"His loss is devastating, but his life and his endless love for his people will loom large and affect everything that comes after, to the very end of the series finale itself."
Rothenberg concluded: "We thank Bob for his beautiful work over these long years and wish him all the best in his future endeavors."
In a Collider interview, The 100 showrunner has previously hinted that Season 7 would be a tragic one for Bellamy. He said: "His journey, this season, isn't over, and I think it's one that will surprise people.
"Will everybody love it? I don't know. It's definitely emotional and intense. Bob brings a level of emotionality to everything he does, that is really something to behold, and this season is no different."
Bellamy missed much of The 100 Season 7 after the actor who played him took some time off, explaining why his character spent much of the season captured before coming back to bring his character's story to an end.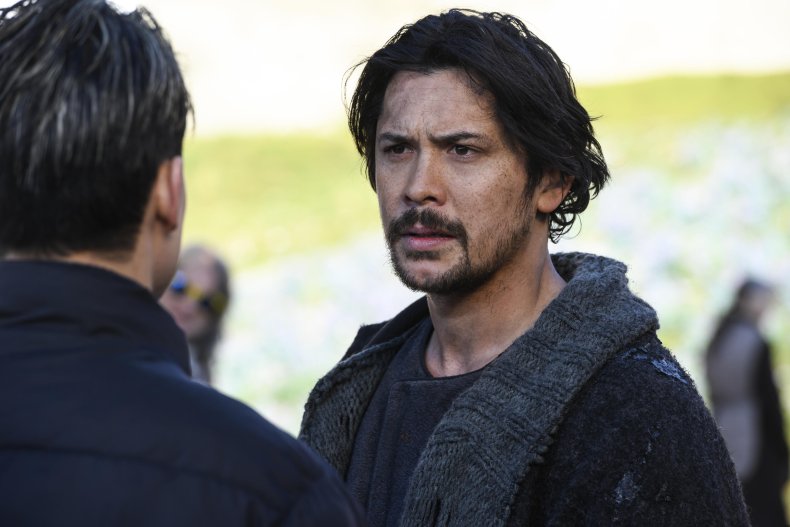 "Bob chose to take some time off this season," Rothenberg told TV Guide, "and I think, speaking for him, that he was grateful that the studio was able to work out — and that the writers obviously were able to work out — a storyline in a way that enabled him to do that."
In that same interview, Rothenberg hinted that Bellamy's death may not be the last one we see on the show. He hinted, "You know, everybody dies. Not everybody really lives."
The 100 Season 7 continues Wednesdays at 7 p.m. on The CW.