'The 100' Season 7 Streaming: How to Watch the Show Online for Free
The CW is due to start airing the final season of The 100 on Wednesday, May 20, with the last 16 episodes of the sci-fi series airing over the next few months.
The network might be the streaming home for the series in the United States, but countries across the world are able to watch The 100 online on Netflix.
How to watch The 100 Season 7 online
In the U.S., The CW is the only place to stream The 100 Season 7 until the fall. Shortly after episodes of the show air on the network (every Wednesday at 8 p.m. ET), they will be streaming on The CW website and app, where they can be watched for free with ads.
On The CW website and app, the five most recent episodes of the show will be streaming at any one time. For viewers who want to binge the season all at once on Netflix, Season 7 will come to the streamer eight days after its season finale airs. This means that U.S. viewers will be able to watch The 100 Season 7 from around September or October 2020.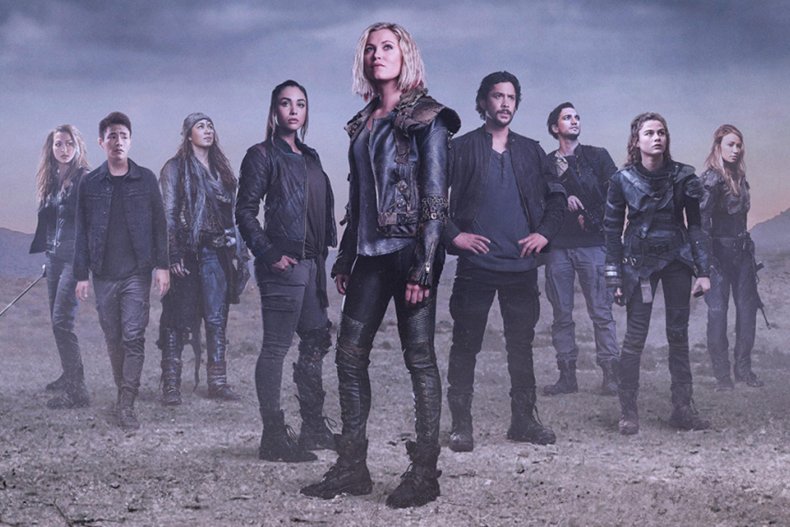 As the show's final has 16 episodes, three more than its usual order, the earliest that The 100 Season 7 will be on Netflix U.S. is Thursday, September 10.
Right now, American viewers can stream the first six seasons of The 100 on Netflix. In numerous territories, however, viewers will get to watch Season 7 on Netflix around the same time that U.S. viewers get to see the final episodes.
Netflix Netherlands revealed on their Twitter that they are getting episodes of the show weekly from Tuesday, May 26, and other countries where The 100 is streaming on Netflix are expected to get episodes at the same time. Among the other countries expected to get The 100 Season 7 episodes as they air are Canada, India, Mexico and a number of western European countries.
On Tuesdays, episodes of the show will come to Netflix from 00:01 a.m. PDT. When it comes to your country will depend on your time zone and difference from America's west coast.
As for binging on previous seasons, according to uNoGS the countries below have the following seasons of The 100 available now:
Argentina, Belgium, Brazil, Canada, Czech Republic, France, India, Japan, Lithuania, Mexico, The Netherlands, Poland, Portugal, Spain, Switzerland, Turkey, United States: Seasons 1 to 6
Australia, Greece, Hong Kong, Hungary, Iceland, Italy, Russia, Singapore, Slovakia, South Africa, South Korea, Sweden, Thailand: Seasons 1 to 5
Israel and Romania: Seasons 1 to 4
The 100 Season 7 starts on Wednesday, May 20, on The CW and on Tuesday, May 26, on Netflix.