100-Year-Old Snowball Ban Thrown Out After 9-year-old Boy Gives Speech to Town Officials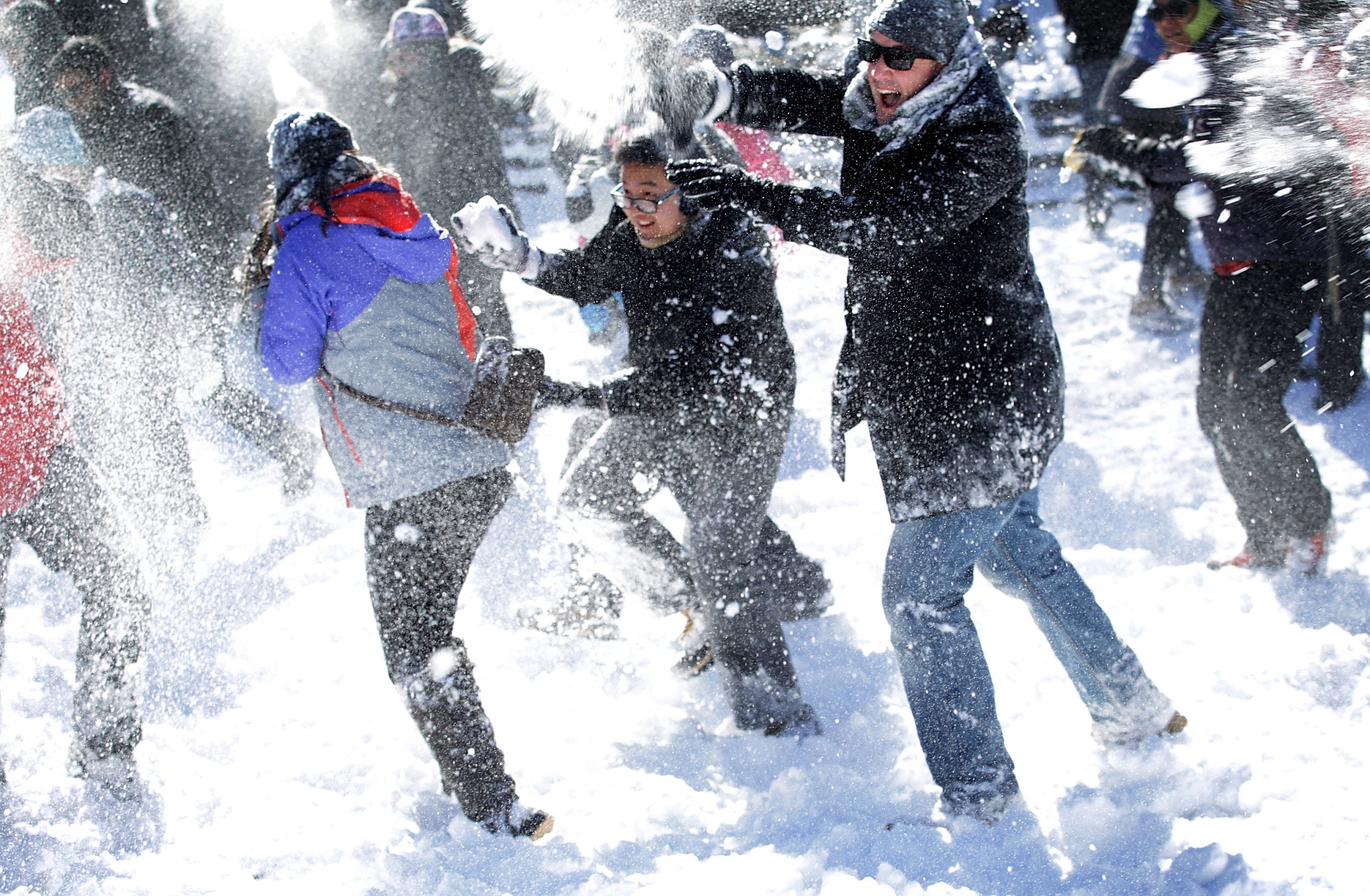 The small northern Colorado town of Severance has ended an "outdated" ban on snowball fights, thanks to the efforts of a 9-year-old boy.
Snowball fights are now legal for the first time in the town's history, local officials believe. As the ban was introduced in 1920, it is almost a century old.
Although the rule wasn't actually enforced in the town, Dane Best thought it should be overturned when he discovered its existence. He and his friends had previously violated the ban without realizing it.
"I think it's an outdated law," Best said. "I want to be able to throw a snowball without getting in trouble."
The young boy asked his mom's permission before taking his first steps in the political sphere. "She called the town hall and then she told me I had to make a speech," he explained to CBS Denver.
Best also gathered more than 20 signatures toward a petition on the issue, the outlet stated.
On Monday, the young politician gave his presentation to the Severance Town Board. "The children of Severance want the opportunity to have a snowball fight like the rest of the world," Best said during the speech, according to The Greeley Tribune. "The law was created many years ago. Today's kids need a reason to play outside."
Although he faced difficult questions from the board—including: "Can we amend this ordinance to say that if you're over 60, no one can throw a snowball at you?"—officials were impressed with the boy's performance and agreed to repeal the ban.
Mayor Don MCleod then presented ceremonial snowballs to Best and his little brother Dax. The pair went on to became the first legal snowball-throwers in Severance's history.
The frosty prohibition was part of a wider rule against throwing missiles within town limits, The Tribune reported. Section 10-5-80 of the town's Municipal Code reads: "It is unlawful for any person to throw or shoot any stone or any other missile upon or at any person, animal, building, tree or other public or private property; or at or against any vehicle or equipment designed for the transportation of persons or property."
Best promised the town officials he would make sure there were no stones in the snowballs he planned on pelting, The Tribune reported.
"All of the kids always get blown away that it's illegal to have snowball fights in Severance," Kyle Rietkerk, assistant to the Severance town administrator, said before the landmark decision. "So, what ends up happening is [town leaders] always encourage the kids with, 'You have the power, you can change the law.' No one has."