1,000 African Skulls Stolen for Racist Research in Germany Discovered in a Museum Basement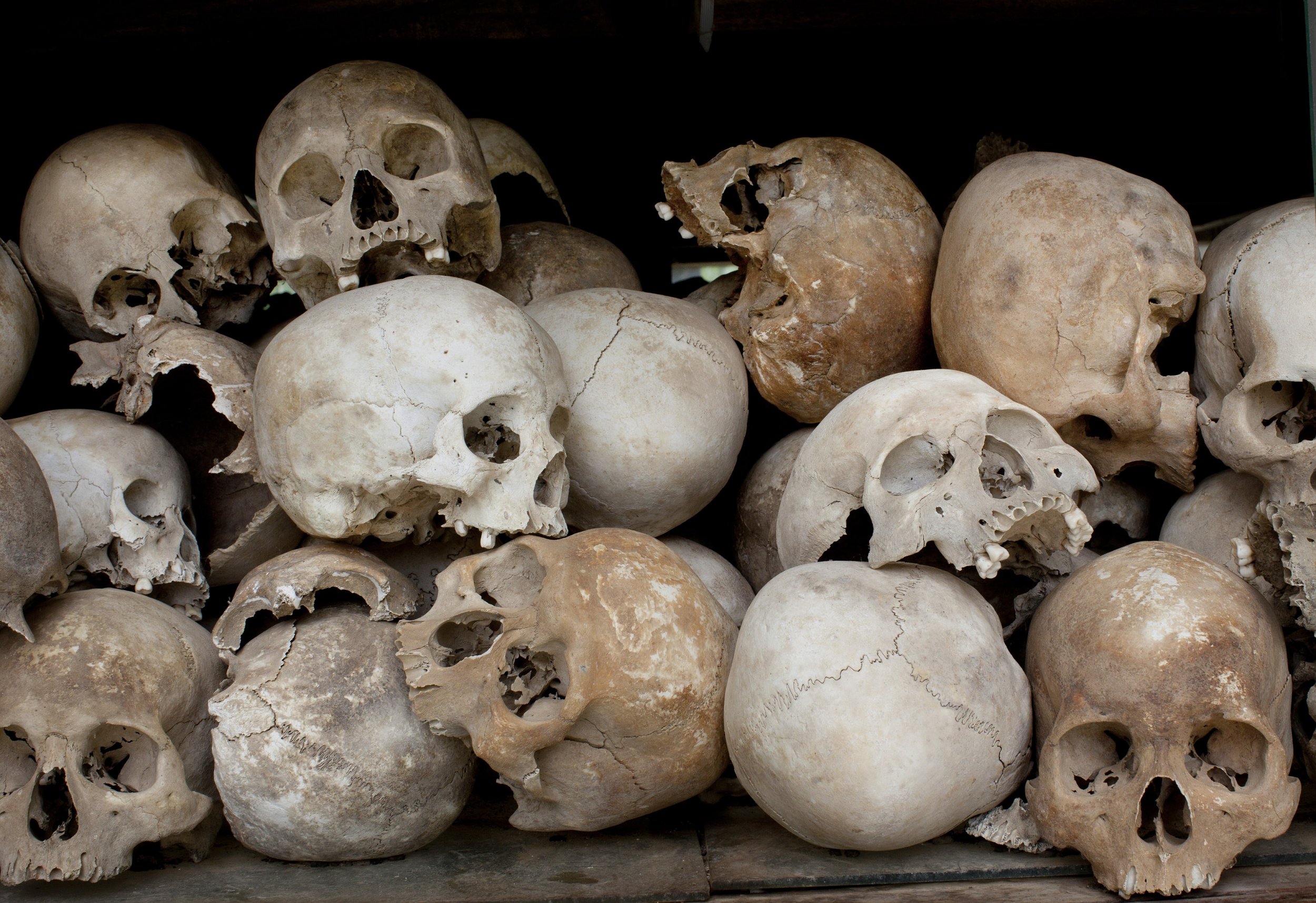 Outside Berlin, 1,081 human skulls from Africa sit quietly in storage. They've been waiting, going from one institution to another, for 110 years.
Now the skulls are in the care of the Prussian Cultural Heritage Foundation, which recently has begun a project to find more information about them—and figure out what to do with them.
Despite the size of the collection, we know precious little about their origin. The paperwork that had gone with the skulls has been lost to the decades. Luckily, some of the information was written in ink directly on craniums, including the name of the collector, year of collection, and in some cases "Rwanda," "Tanzania," "Burundi" or simply "East Africa."
Many questions remain, but two stand out: How did these collectors obtain these skulls? And what should be done with them now?
In the early 1900s, collectors Felix von Luschan and Jan Czekanowski scoured Rwanda and East Africa to amass an enormous catalog of human skulls. Back in the day, more than 100 years ago, you couldn't just go to SkullsUnlimited to find human remains, and you couldn't upturn a cemetery, either—East Africa didn't have cemeteries.
"It seems like [von Luschan] got them from some burial places, from tribes maybe, or some he found lying around," speculated Bernhard Heeb, who is leading the research project. "He collected, sometimes, skulls where he found them on the road or next to the road."
Von Luschan obtained most of the skulls, and the collection is named after him. He hoped to use them for data on documenting human evolution, and the differences in skull shapes based on where people came from, Heeb explained.
Von Luschan was a controversial ethnographer who argued for the equality of races, writing that we all "come from one stock" and "however [ethnicities] may differ, one is not necessarily inferior to the other," a bold statement for a scientist in Germany at that time. But the nuances of some of his work, most notably his chromatic skin-color scale, would likely be described as racist by today's standards.
However, Von Luschan never got a chance to study the artifacts. "It was a little bit ridiculous, to be honest, because he collected a lot of skulls but was not really able to work with them in the end," Heeb explained. "Because he didn't have space, he didn't have the [materials], he didn't have the money and he didn't have the time at the end."
While these skulls were in storage, the owners tended to be too busy to study them. The skulls survived two world wars and were traded several times. When the Foundation obtained them less than a decade ago, it started cleaning, restoring, and documenting them. Next, it will visit the areas where it thinks the items were obtained and work with Rwandan ambassadors to determine what the right thing would be to do with them. They may be repatriated in the country where they came from, or they may go back to a collection for further study.
After 100 years, they may finally be buried.