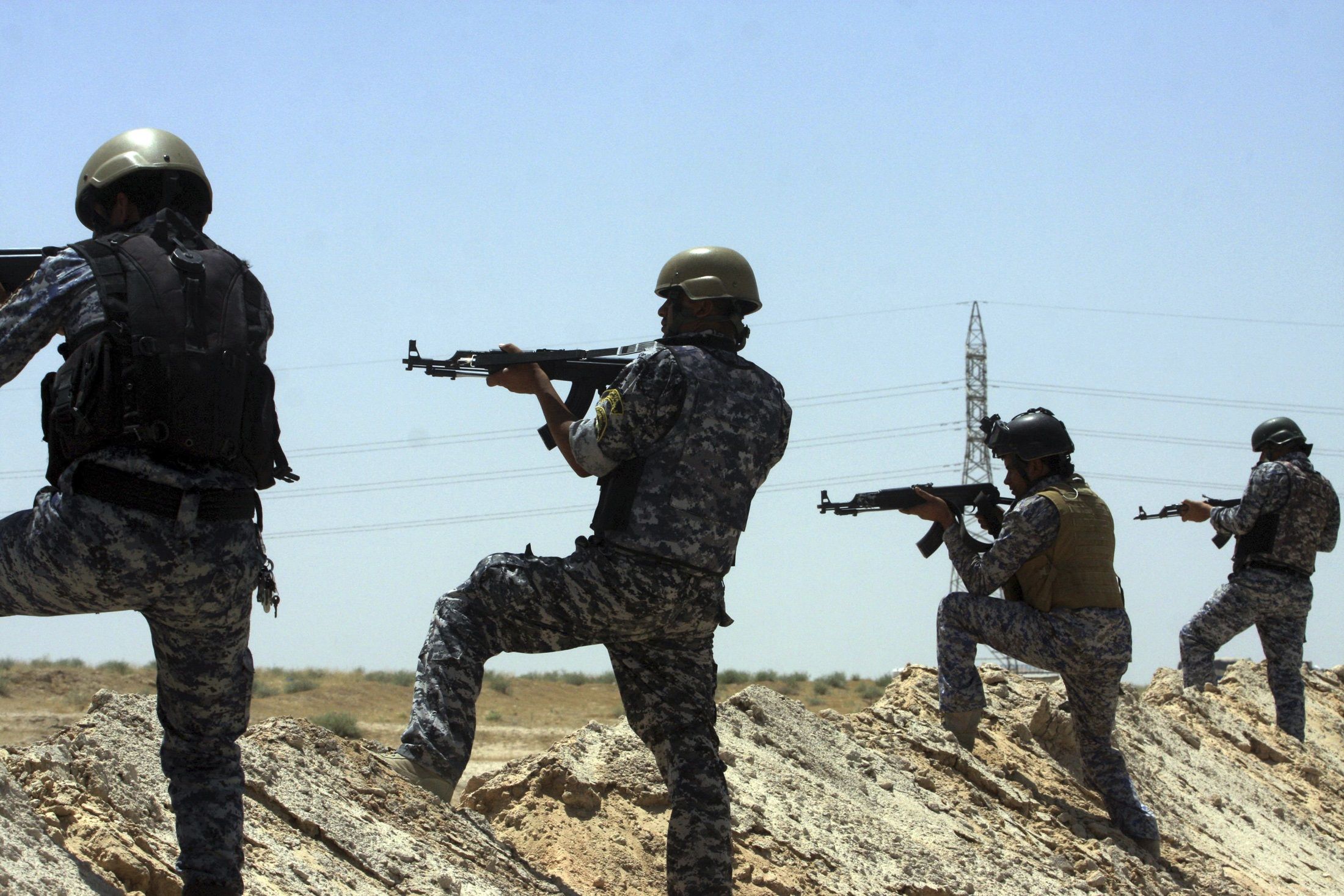 GENEVA (Reuters) - At least 1,000 people, mainly civilians, have been killed and roughly the same number injured in fighting and other violence in Iraq in June as Sunni militants swept through the north, the United Nations said on Tuesday.
Victims include a number of confirmed summary executions committed by forces of the Islamic State of Iraq and the Levant (ISIL) and prisoners killed by retreating Iraqi forces.
At least 757 civilians were killed and 599 injured in the northern provinces of Nineveh, Diyala and Saladdin from June 5-22, U.N. human rights spokesman Rupert Colville told a news briefing.
"This figure – which should be viewed very much as a minimum – includes a number of verified summary executions and extra-judicial killings of civilians, police, and soldiers who were hors combat," he said. Others died in shelling and cross-fire.
At least another 318 people were killed and 590 injured during the same period in Baghdad and areas to the south, many due to at least six vehicle-borne bombs, he said.
U.S. Secretary of State John Kerry held crisis talks with leaders of Iraq's autonomous Kurdish region on Tuesday, urging them to stand with Baghdad in the face of the Sunni insurgent onslaught that threatens to dismember the country.
Iraqi security forces fought Sunni armed factions for control of the country's biggest oil refinery 200 km (120 miles) north of Baghdad, under threat for nearly two weeks since militants overran northern cities.
Abductions continue to be reported in the northern provinces and in Baghdad, Colville said. They include 48 Turkish citizens abducted from Turkey's consulate when ISIL captured Mosul and 40 Indian nationals working for an Iraqi construction firm who were also kidnapped.
WAR CRIMES
ISIL has broadcast dozens of videos showing cruel treatment, beheadings and shootings of hors combat soldiers, police officers, and people apparently targeted because of their religion or ethnicity, including Shi'ites and minority groups such as Turkomans, Shabak, Christians, and Yezidis, Colville said.
U.N. High Commissioner for Human Rights Navi Pillay said last week that forces allied with the ISIL have almost certainly committed war crimes by executing hundreds of non-combatant men.
"The evidence will be gathered just as it has been gathered for several years now in Syria against whoever is committing crimes, and hopefully one day there will be some accountability, but with groups like ISIS/ISIL obviously it's particularly difficult," Colville said on Tuesday.
Three civilians of the Shabak minority were captured by ISIS in the Jazeer district of Mosul on June 18 and the bodies of two of them were found the next day, he said.
Fifteen Shi'ite civilians were abducted during an attack by ISIS in Pirwajli village in Saladdin province and their bodies were later said to have been found by Iraqi troops, he said.
The bodies of another 45 unidentified people were allegedly found on the banks of the Tigris River, he said. Iraqi government forces have also been reported to execute prisoners summarily, including not fully confirmed allegations involving the killing of 31 detainees at al-Qalaa police station in Tal Afar on June 15, Colville said, calling on Iraqi authorities to investigate and prosecute perpetrators.
U.N. human rights officers have confirmed the summary execution of prisoners by Iraqi forces as they withdrew from the Nineveh Operations Command in Mosul, he said.
"In this case, grenades were reportedly thrown into rooms filled with detainees, killing at least ten and injuring another 14."