Man Found With 1,000 Dogs at Home Accused of Starving Animals to Death
A man with over a thousand dead dogs piled on top of each other on his property is being investigated for suspected animal abuse.
The man, who is in his 60s, said that he took in abandoned dogs and proceeded to starve them until they died, The Korea Herald reported. There have also been allegations by activists from animal rights group Coexistence of Animal Rights on Earth (CARE) that the man was paid by dog farmers to dispose of dogs past breeding age or not attractive enough to sell.
A CARE representative told South Korean cable news channel MBN that since 2020, the man had been paid 10,000 won ($7.60) per dog to "take care of them," then locked them up and starved them to death.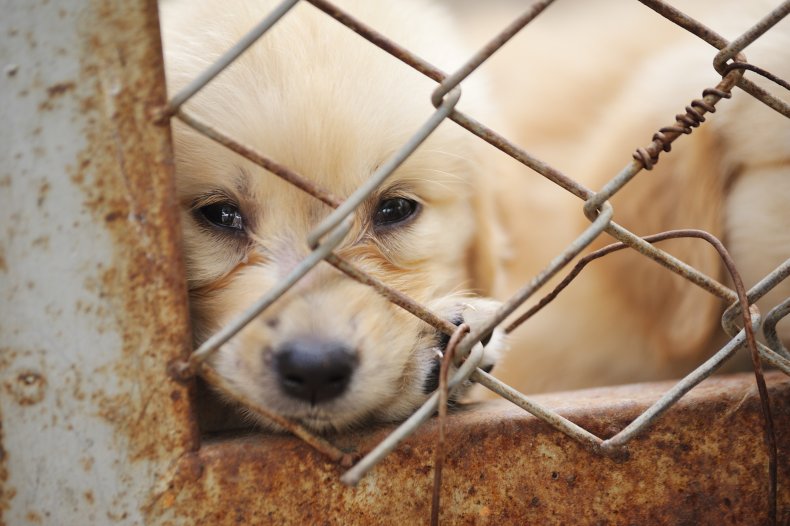 South Korean police were called to the property, located in Yangpyeong, Gyeonggi province, after a police report was filed by a local resident who stumbled across the home.
Cruelty to animals is punishable by South Korea's animal protection laws, with a maximum sentence of three years in prison or a 30 million won ($23,100) fine.
Despite this, animal abuse cases have risen in South Korea in recent years, with 914 cases in 2019 compared to only 69 in 2010, according to the South China Morning Post.
Animal abandonment incidents rose from 89,732 cases in 2016 to 130,401 in 2020. Additionally, one study has shown that there are 1,156 dog farms across South Korea, which raise over 500,000 dogs for the meat industry, and slaughter around 388,000 each year.
Members of CARE who attended the scene described to The Korea Herald how the dead dogs had been piled up in rotting layers, with more recently dead bodies added at the top of the heap.
CARE posted multiple graphic videos of the scene on its YouTube channel showing dead dogs in cages and in sacks and rubber containers around the property's yard.
Miraculously, four dogs were found alive in the house of horrors, all of which were suffering from malnutrition or skin diseases, with two in critical condition. They were removed from the property and taken to a veterinarian care facility.
Yangpyeong county plans to clear the bodies in the coming weeks, The Korea Herald reported.
In an op-ed published by The Korea Daily last July, actress Kim Basinger called for an end to South Korea's dog meat trade.
Do you have a tip on a science story that Newsweek should be covering? Do you have a question about dogs and animal cruelty? Let us know via science@newsweek.com.