1,000 Lawyers to Represent Murdered Turkish Student in Court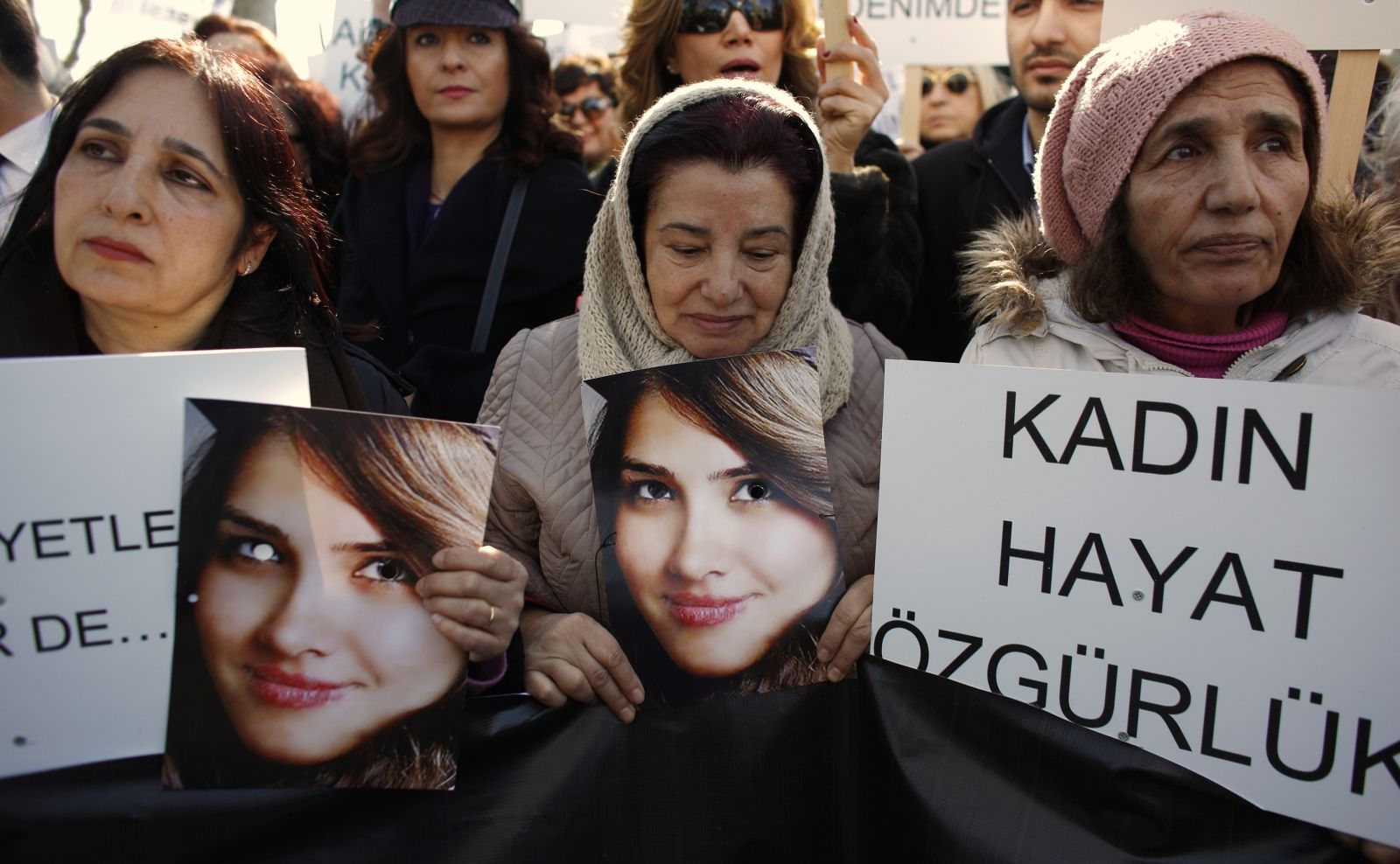 The first court hearing tomorrow into the brutal murder of a 20-year-old Turkish student, which sparked a wave of protest across the country, could see as many as a 1,000 lawyers flock to represent her in court.
Özgecan Aslan's charred body was found in a riverbed in the province of Mersin, two days after her murder earlier this year in February. A 26-year-old man, Ahmet Suphi Altındöke, is accused of killing and then burning Aslan's body after she tried to prevent him from raping her.
Two other suspects, Altındöken's father and a friend, are accused of complicity in her murder.
The case prompted international outrage, and in Turkey, where thousands took to the streets in several towns and cities to protest her death.
Thousands used Twitter and other social media platforms to speak out about sexual harassment in the country, sharing their stories of abuse using the hashtag #sendeanlat (tell your story).
In the wake of the murder, Turkish president Recep Tayyip Erdoğan claimed that "violence against women is a bleeding wound of Turkey".
According to reports, Aslan pepper-sprayed Altındöken before stabbing and beating her to death with an iron bar. With the help of his father and a friend, he then disposed of her body in a river in Tarsus.
The head of the Mersin bar association, Alpay Antmen told Hurriyet Daily News that 660 attorneys from Mersin and other provinces had put in applications to join the trial, and this number was expected to rise to 1,000.
According to Today's Zaman, the bar association will select a limited number of lawyers from among the applicants, due to the fact that the court room can only hold a maximum of 100 people. Other human rights groups are also expected to attend the hearing.
Altındöken is charged with murder and torture with monstrous sentiments, murder for the purpose of concealing a crime or not to get caught, attempt at aggravated sexual assault and deprivation of liberty with a sexual motivation according to the Turkish media. Two of the three judges who will oversee the trial are women.
Prosecutors are seeking a life sentence for all three suspects.