1,000 Pounds of Cocaine Worth $19 Million Found Hidden in Pineapple Shipment
Customs and Border Patrol (CBP) agents discovered and seized more than 1,000 pounds of cocaine estimated to be worth $19 million in a shipment of pineapples arriving at a seaport in Savannah, Georgia.
Although the seizure took place in November, it was reported on Saturday by FOX 5 Atlanta. Officials explained that the shipment originated in Cartagena, Colombia. After a physical inspection by CBP officers, 450 packages of what was later determined to be cocaine was confiscated. The total weight of illicit drugs discovered was 1,157 pounds.
"This was an outstanding interception of narcotics by our CBP officers," Savannah CBP Area Port Director Lisa Beth Brown said, according to FOX 5. "This seizure is a positive enforcement action against drug smuggling organizations and highlights the important work our officers do each day to stop illegal activity at our borders and ports of entry."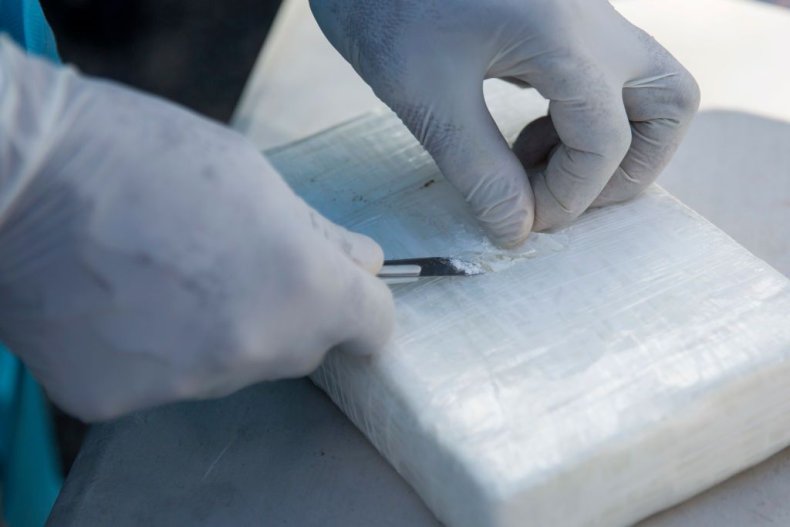 President Donald Trump has repeatedly defended his "national emergency" declaration and his decision to build a wall on the southern border of the U.S. as a move that will stop the flow of illegal drugs entering the country. However, CBP statistics show that the vast majority — 80 to 90 percent — of drugs enter the U.S. through legal ports of entry, as the case in Savannah demonstrates.
In the first 11 months of 2018, 90 percent of heroin, 88 percent of cocaine, 87 percent of methamphetamine and 80 percent of fentanyl was seized by CBP agents at legal ports of entry. Trump has dismissed such reports, which are based on CBP data, as inaccurate.
"Regardless of the number of drug dogs and technology and intelligence, the potential of smuggling the drugs in through a port of entry is far greater. Your ability to be captured coming across between a port of entry is much greater," Gil Kerlikowske, who headed CBP and the Office of National Drug Control Policy under former President Barack Obama, said, according to USA Today, citing intelligence gathered from detained smugglers and Mexican law enforcement. "It's very clear that (drugs) come through the ports."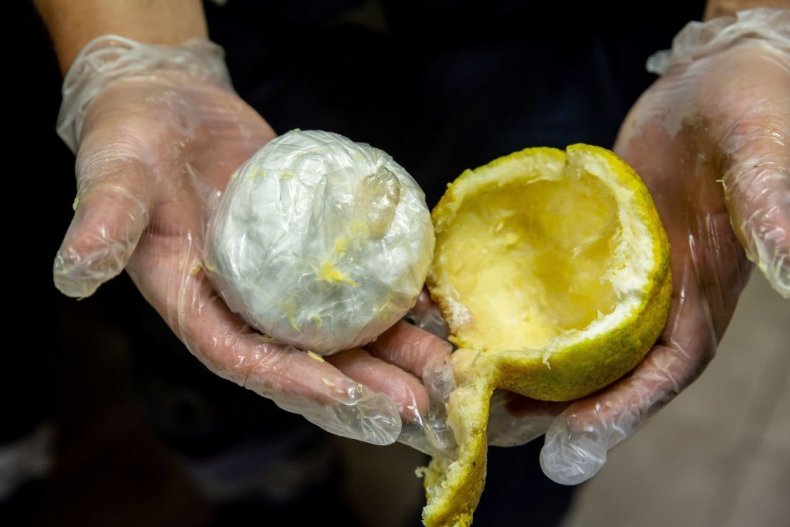 When it comes to cocaine, Colombia has remained a major producer of the drug despite a massive effort by the U.S. and the Colombian government to combat the industry. In September, a report from the United Nations said that the illicit trade continued to flourish in the South American nation with more than 400,000 acres of land used to grow coca, the plant whose leaf is the main ingredient of the drug.
In January, it was reported that two U.S. special forces soldiers had pleaded guilty to conspiring to transport about $1 million worth of cocaine from Colombia to the U.S. via a military transport plane. They had also allegedly previously transported 22 pounds of the illicit drug from the Colombian city of Cali to northwest Florida.