1,000 Yellowstone National Park Bison Could Be Culled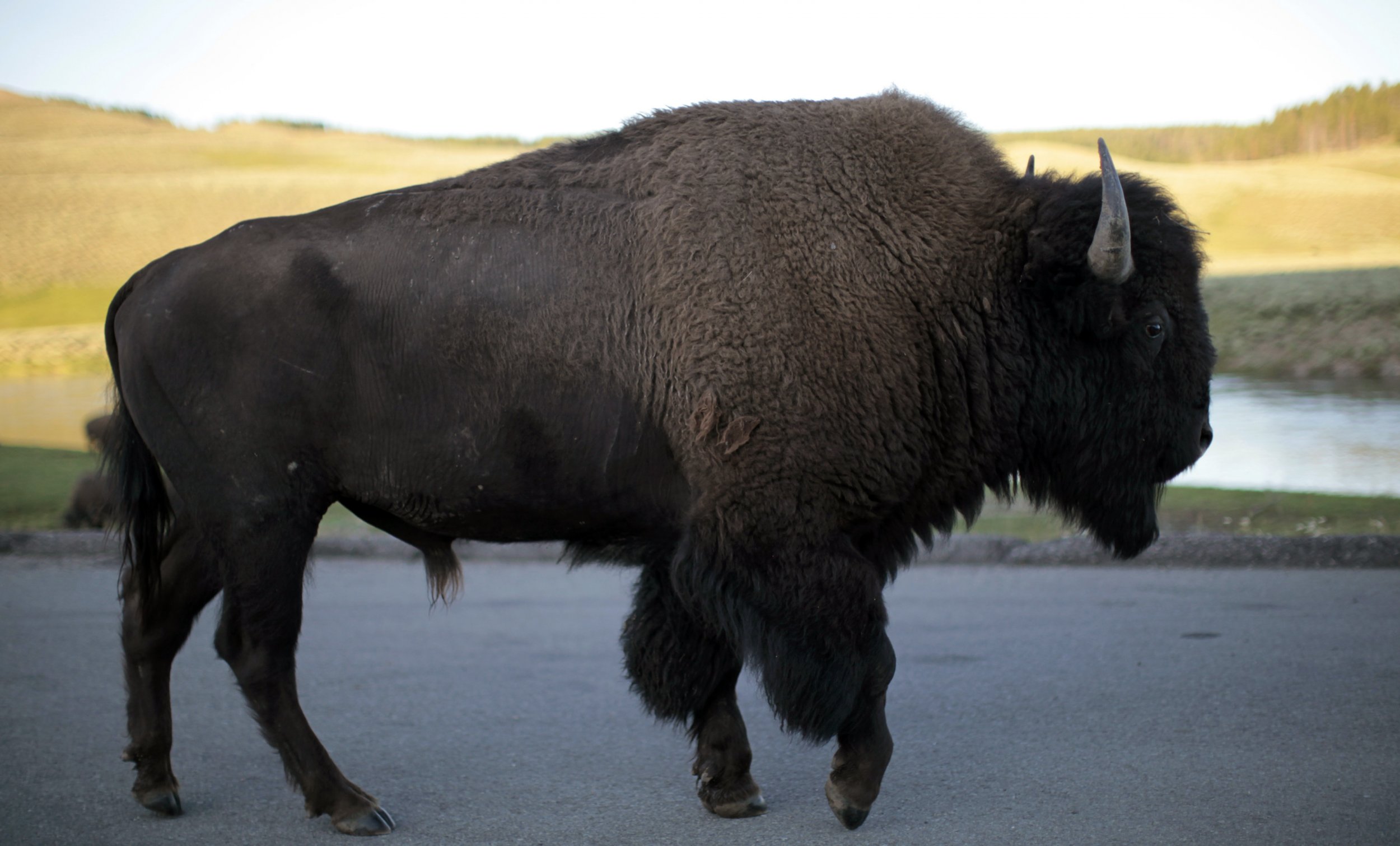 The Yellowstone National Park bison herd could be shrunk by as many as 1,000 animals this year amid worries about the herd infecting nearby cattle, park officials told Reuters this week.
Yellowstone has about 4,900 bison, but annual culling is necessary to prevent the animals from infecting nearby cattle with brucellosis, a disease that can cause miscarriages in cows. "No cure exists for brucellosis in wild animals," the park writes on its website. "Today, all cattle that use overlapping ranges with bison are vaccinated for brucellosis when they are calves."
Montana ranchers also have concerns about how much the bison graze and if that would affect their ability to feed their own cows.
The culling would affect primarily female bison. If in fact 1,000 animals are killed, it would be the largest culling since the winter of 2007-2008, Reuters reported. At that time, the Yellowstone bison population was reduced by more than 1,600 animals. In 2014, about 700 bison were removed.
"No formal decision has been made, but the park proposal is for 1,000 fewer bison," a Yellowstone spokeswoman, Amy Bartlett, told the news wire.
The Interagency Bison Management Plan (IBMP), created in 2000, determined that the ideal number of bison in the Yellowstone herd is around 3,000. The herd has averaged over 4,000 bison since that time, according to the park.
"Until there is more tolerance for bison in the surrounding states, IBMP managers will continue to cull the herd using two methods: hunting outside the park, and capturing bison near the park boundary then transferring them to Native American tribes for slaughter and distribution of meat and hides to their members," Yellowstone writes on its website.
While the Nez Perce tribe supports being allowed to slaughter bison, Reuters found the Blackfeet Tribe in Montana opposes it. "Killing these buffalo is shameful," Jimmy St. Goddard, the tribe's spiritual leader, told Reuters. The park is also reviewing alternatives to the removal of bison. "We understand that many people are uncomfortable with the practice of capture and slaughter—we are too, so we're looking for additional alternatives," Yellowstone notes.