Israel to Deploy 10,000 Police for Donald Trump Visit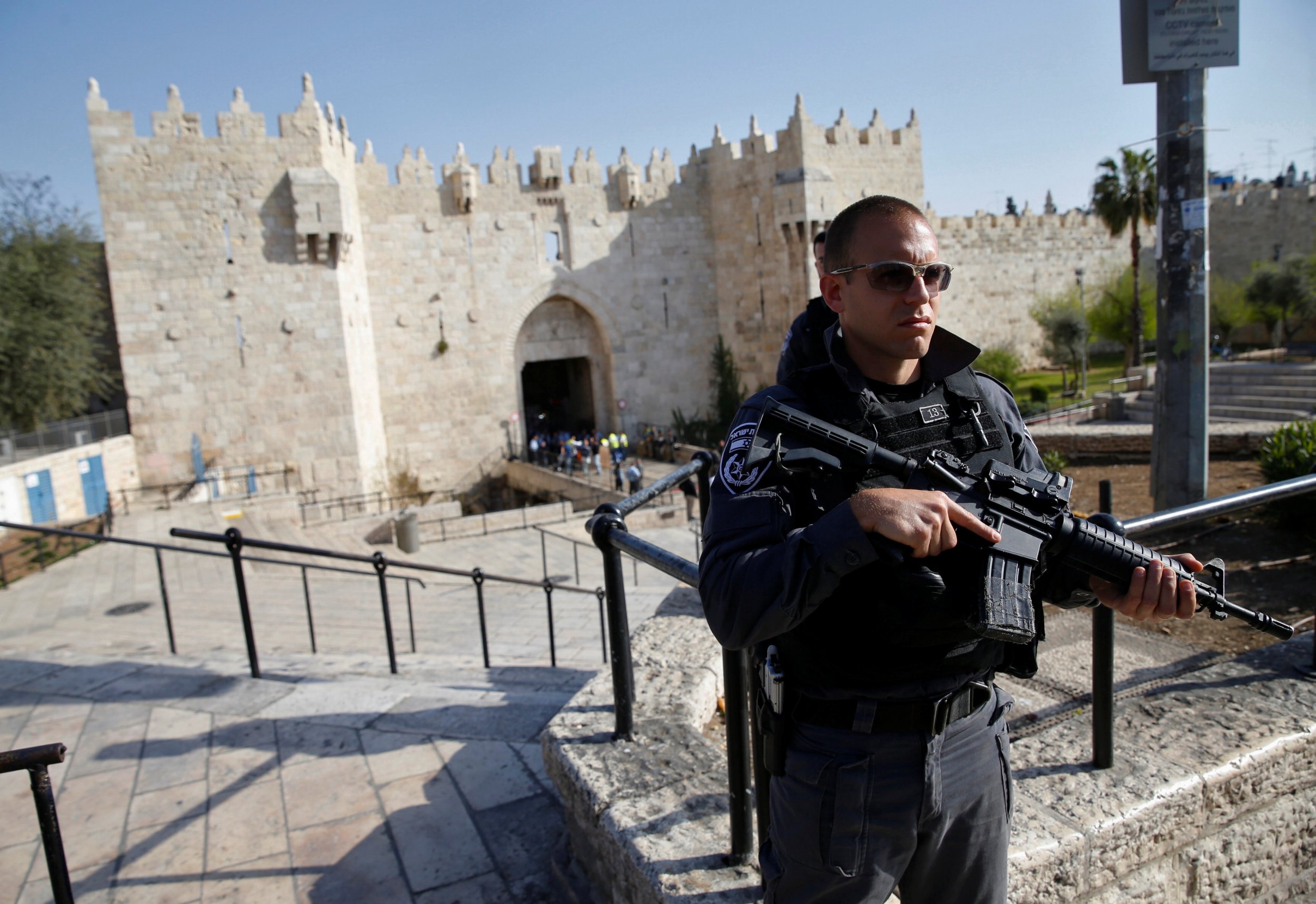 More than 10,000 police officers will be deployed to secure President Donald Trump on his two day trip to Jerusalem and Bethlehem.
Trump will arrive at Israel's Ben-Gurion Airport May 22 and then fly to Jerusalem by helicopter to visit the Yad Vashem Holocaust memorial center and the historic old city, the Jerusalem Post reported. He will stay at the King David Hotel, a favorite of visiting politicians and diplomats.
Trump's convoy will be made up of 56 vehicles, including 13 limousines and his hotel suite in Jerusalem is currently being installed with bullet proof glass.
Read More: Trump "seriously considering" moving U.S. embassy to Jerusalem: Pence
A police spokesman told the Jerusalem Post that a full range of regular police units would be mobilized during the visit with further counter-terror units, border police and undercover officers deployed in coordination with the Shin Bet, Israel's internal security apparatus.
Trump's trips outside Jerusalem to the Masada Fortress in southern Israel and Bethlehem, in the West Bank, will be organized by the Israeli Defense Force (IDF) and the police. The visit will follow meetings with Arab leaders in Saudi Arabia before he heads to a NATO summit in Brussels on 25 May.
Trump has said he is committed to mediating a peace deal between Israel and the Palestinian leadership. Meeting with the Palestinian President Mahmoud Abbas earlier this month he said forging a peace deal was "frankly maybe not as difficult as people have thought over the years."
He added that he believed both parties were willing to negotiate. "We need two willing parties. We believe Israel is willing, we believe you're willing, and if you both are willing, we're going to make a deal," he said, according to Reuters.
But Trump has angered Palestinians by indicating that he may move the U.S. embassy to Jerusalem. During his election campaign and since he moved into the Oval Office, Trump has said he would a break with the policy of successive U.S. governments not to recognize Jerusalem as the capital of the Israeli state and keep its embassy in Tel Aviv.
Speaking on NBC Sunday, secretary of state Rex Tillerson indicated the president was still mulling the embassy move. In response The Israeli Prime Minister Benjamin Netanyahu's office issued a statement saying moving the American embassy to Jerusalem would advance the peace process by "correcting a historic injustice and by smashing the Palestinian fantasy that Jerusalem is not the capital of Israel."
The White House said in a statement earlier this month that the president had accepted invitations to meet with the Palestinian leadership during the visit but there was no indication of when or where the meetings would take place.